These healthy after school snack ideas for kids are SO creative! I love how quick & easy the recipes are and they are super healthy snack ideas plus food crafts in one!
I'm always searching for healthy snacks for kids since my son always comes home hungry looking to eat something. These are all easy to make and healthy and would also be great to pack as snacks for school.
20 Healthy After School Snack Ideas For Kids
1. Apple Cookie - snack ideas for kids
These make an amaaazing snack! I normally take out the chocolate chips from this recipe and it still tastes amazing while packed with nutrients. (Rachel Schulz)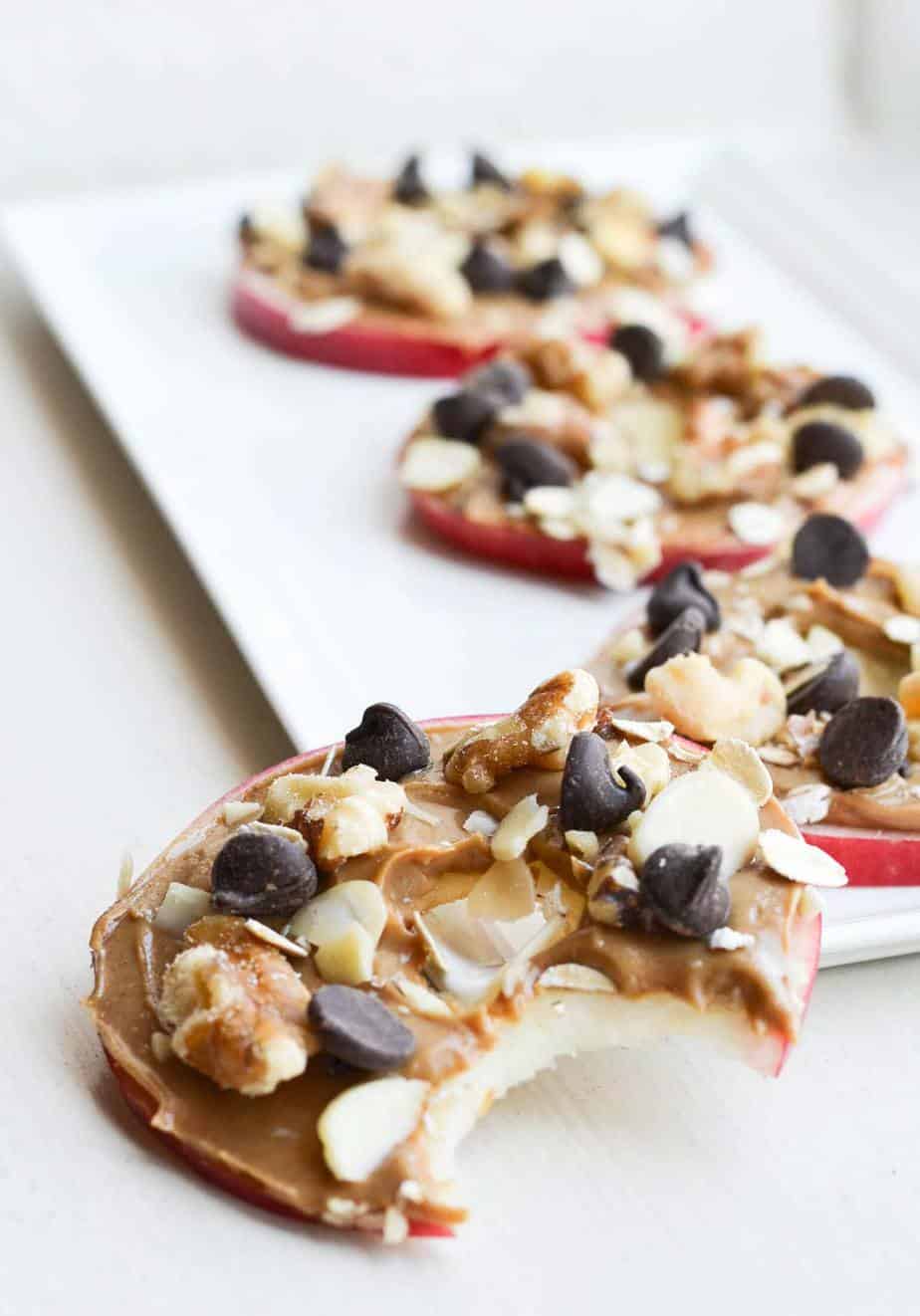 RELEVANT READ:
I absolutely love roasted carrots since they are sweet when roasted and very healthy. I make is as a side dish for dinner oftentimes but they are great as after school snack. My son wouldn't eat raw finger carrots but would finish an entire bowl of these in no time. (Healthy Little Foodies)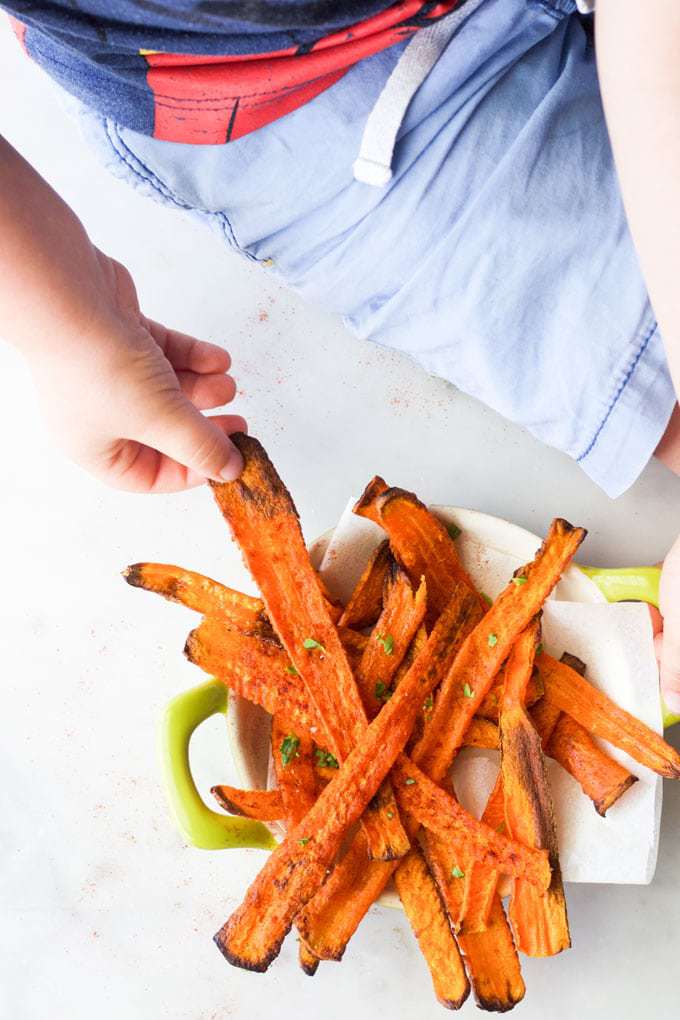 This cookie recipe is healthy yet delicious. I love how the recipe uses all healthy ingredients for these cookies. Definitely makes my son happy whenever he sees these for snacks! (Kelly Gibney)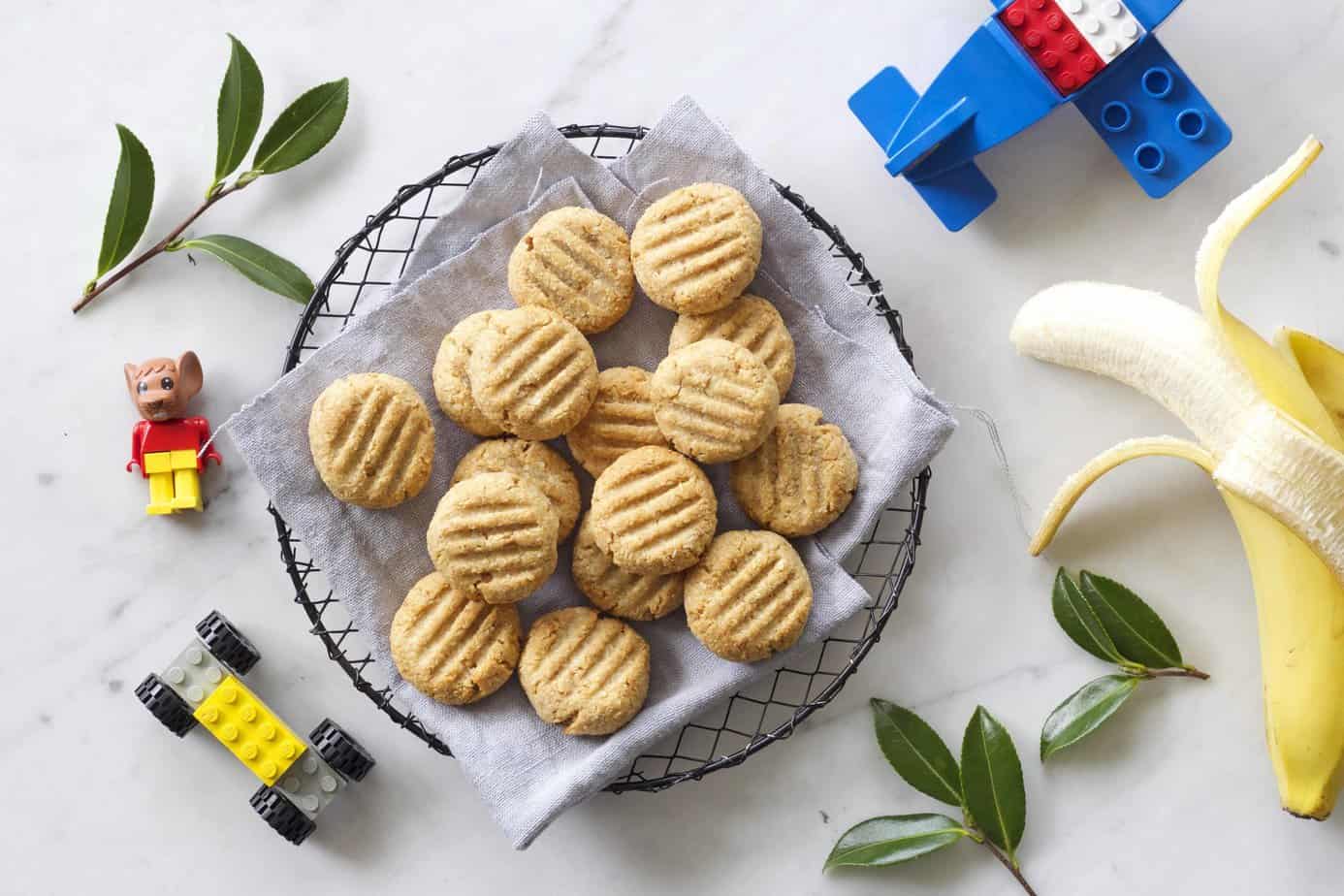 What better way to eat a banana other than make a banana sushi! These are fun and nutritious and will fill your kiddo up! (My Fussy Eater)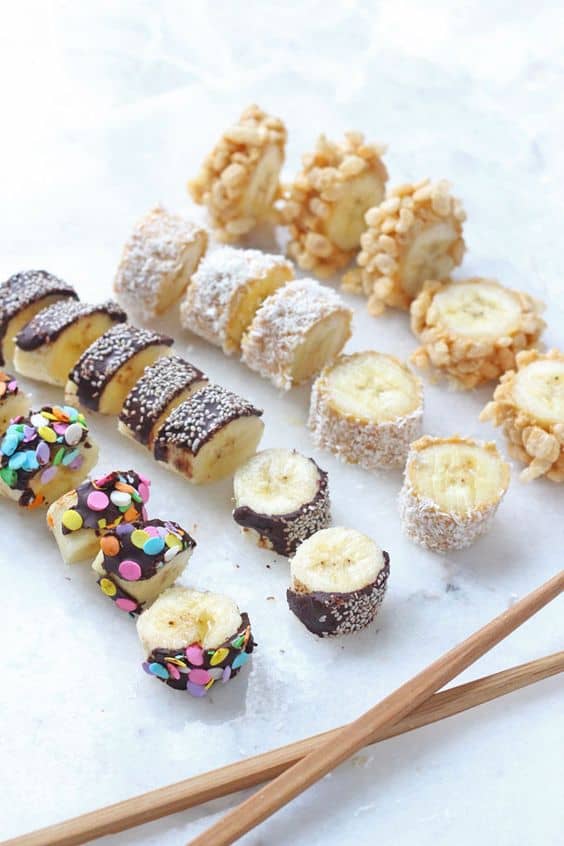 I'm a huge fan of avocados and hummus. And when you combine these two into a quesadilla, it's even better! So perfect as after school snack for hungry kids! (Cookincanuck)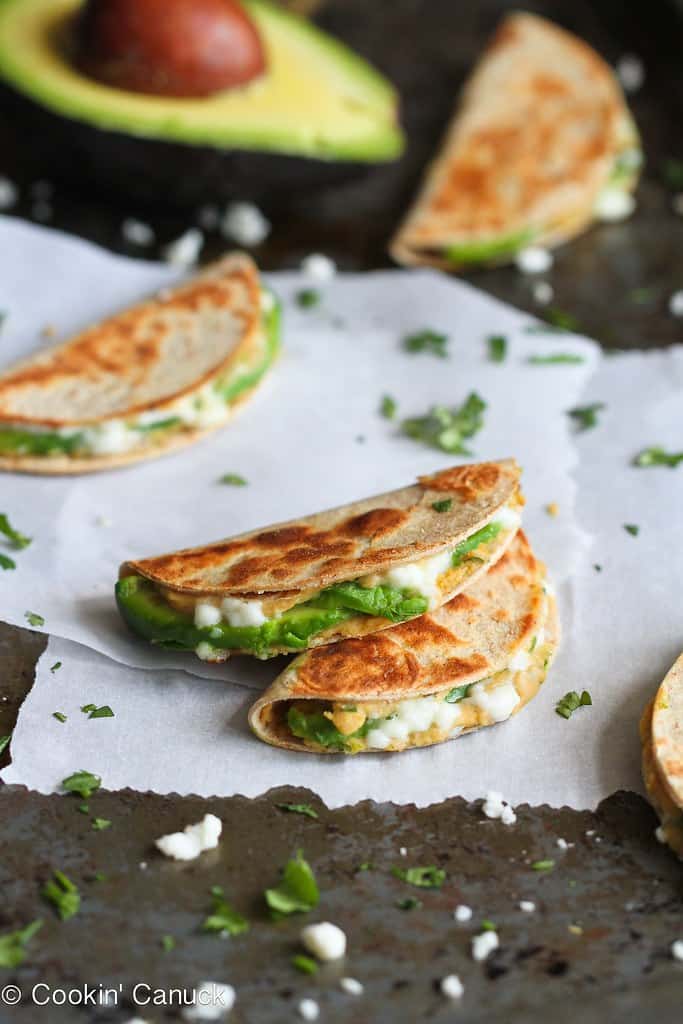 This is great as snacks on the road as well. They are easy to pick up and eat while packed with healthy ingredients! (The Seasoned Mom)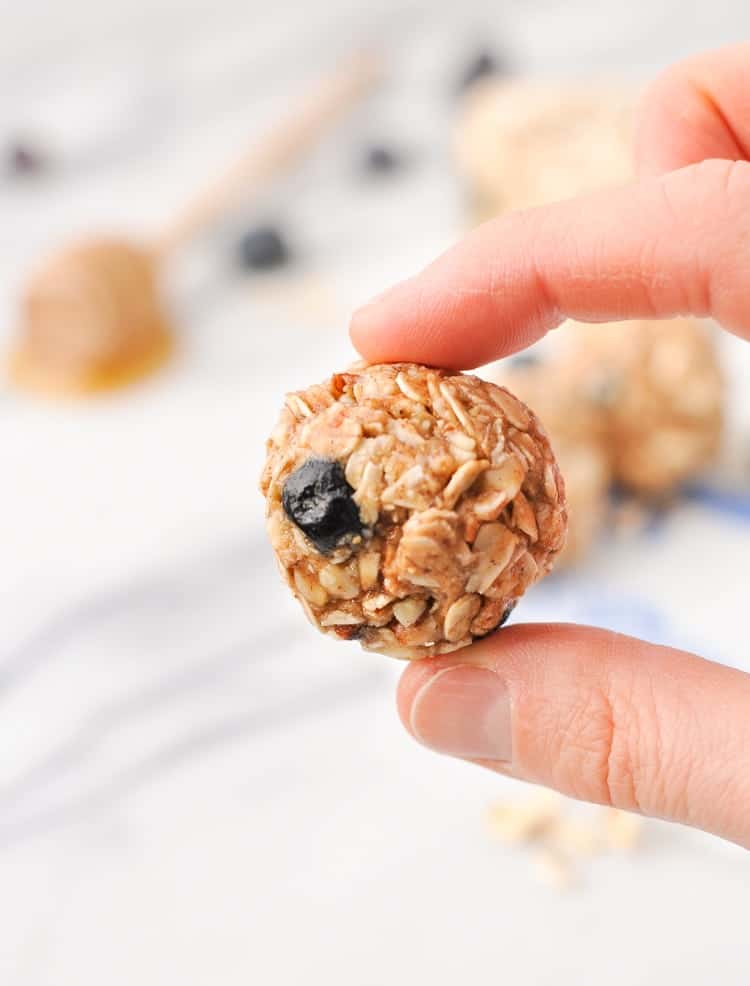 7. Fruit Tacos -
healthy snacks for kids to make
Such an easy way to put together a snack! This creative healthy snack idea will enable your kids to participate in making their own snacks after school. (Organized31)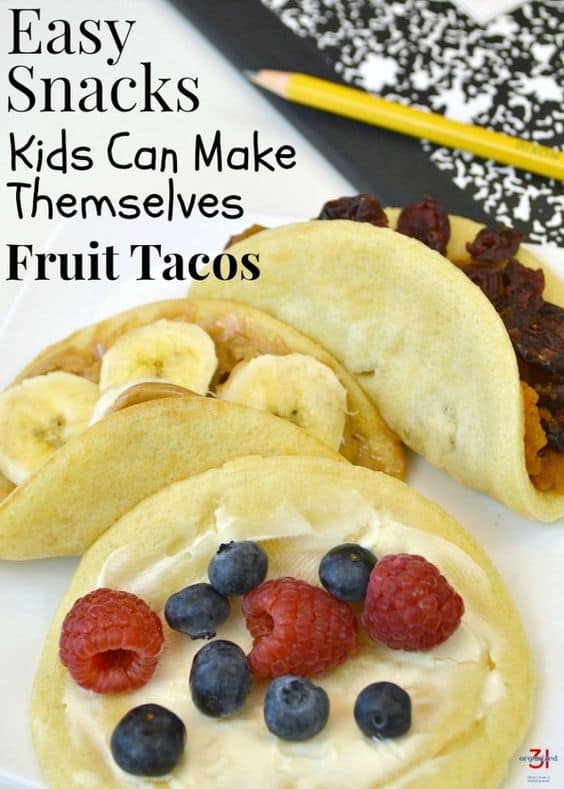 These homemade granola bar will sure make your little one's tummy full. They are easy to grab and go as snacks as well. And they will go fast! (Half Baked Harvest)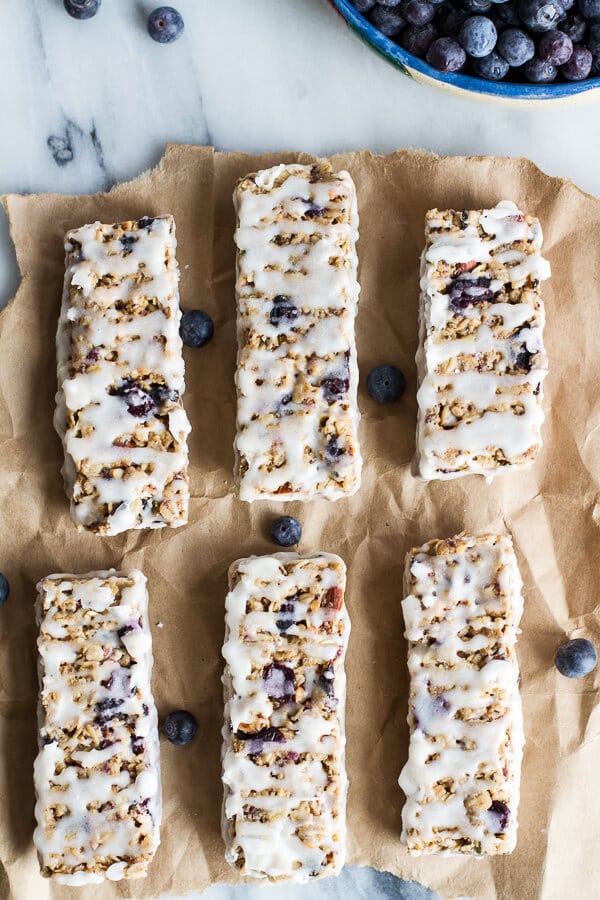 Muffins are great on the go snack and also freshly baked batch after school will make your kids keep reaching for these. (My Kids Lick The Bowl)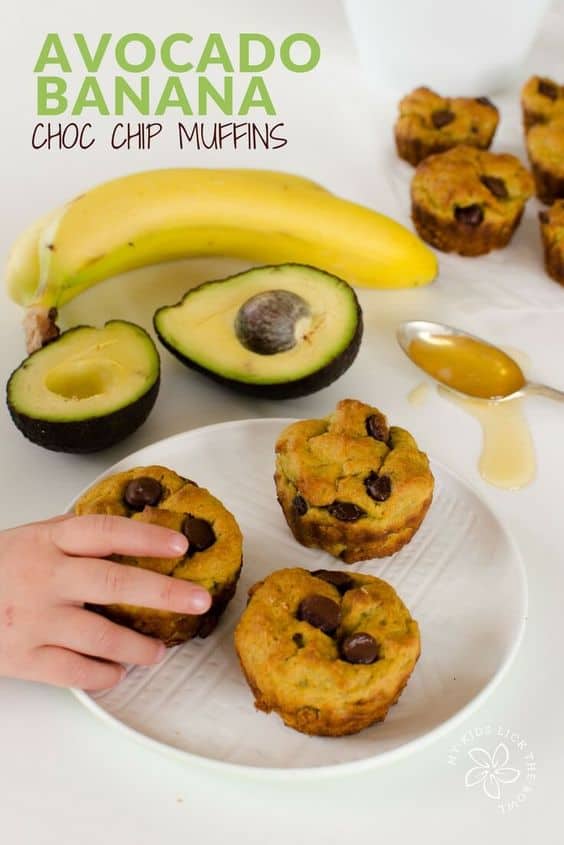 Such a fun way to make your kids eat veggies and fruits! I made one of these with my son and he loved it as an activity and even ate the celery that he normally wouldn't eat! (Good Housekeeping)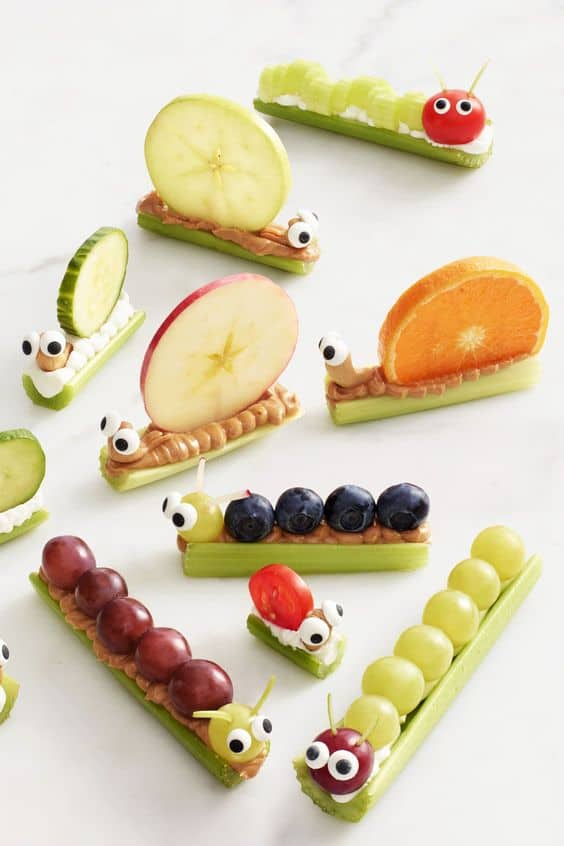 This is another snack idea you can make with your kids. Cut up fruits and have them decorate the toast as their favorite animal! (All She Cooks)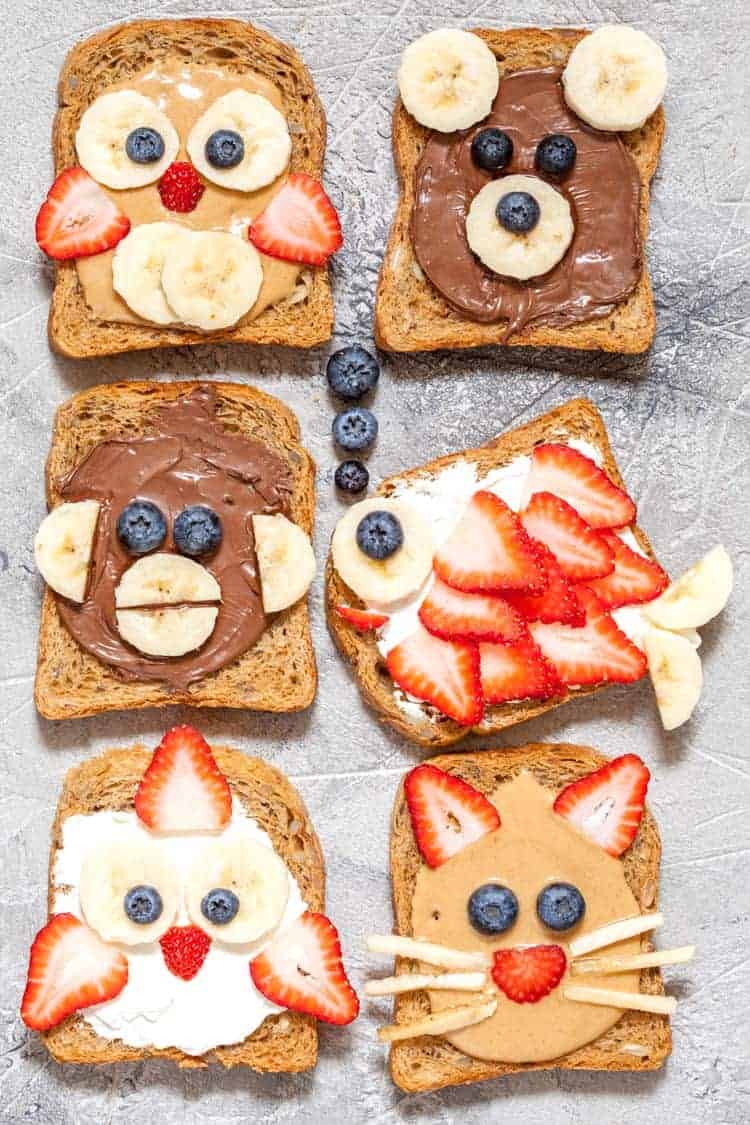 Not only will this make a great after school snack, it can work great as a birthday party appetizer. Kids will have so much fun eating this as they imagine it to be a spaceship! (Eats Amazing)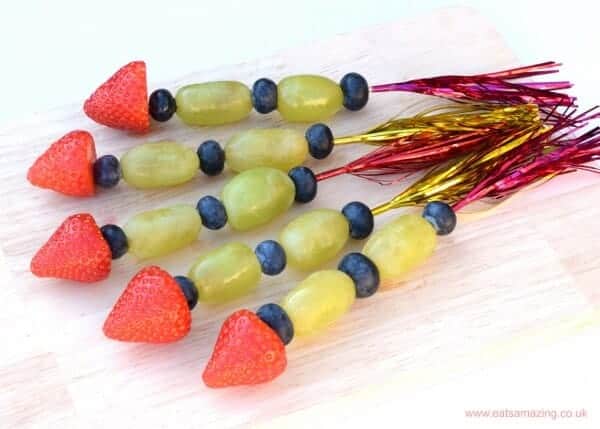 It's almost like white chocolate! That's what my son said when he first ate this one. It's healthy and yummy in your tummy! (Hello Wonderful)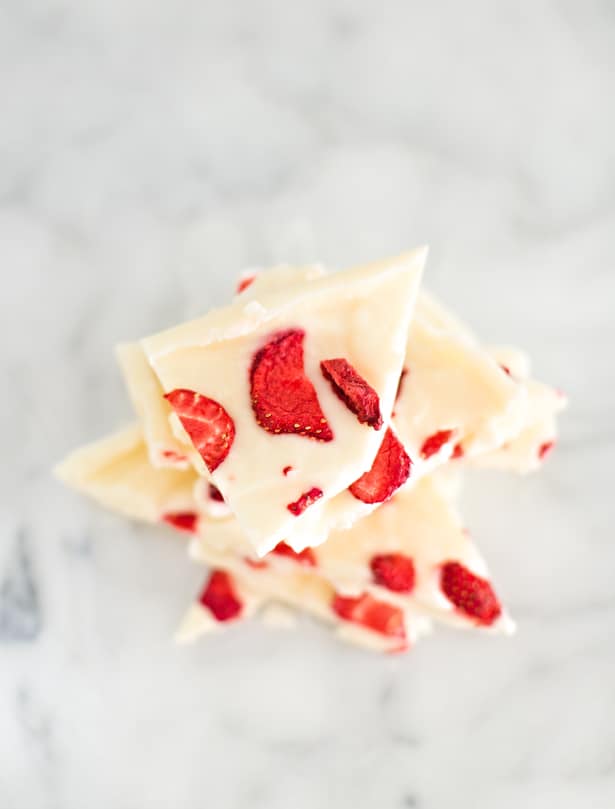 These are so delicious and packed with nutrients! You can skip the dipping sauce and serve as is and it still tastes really good. (A Healthy Slice Of Life)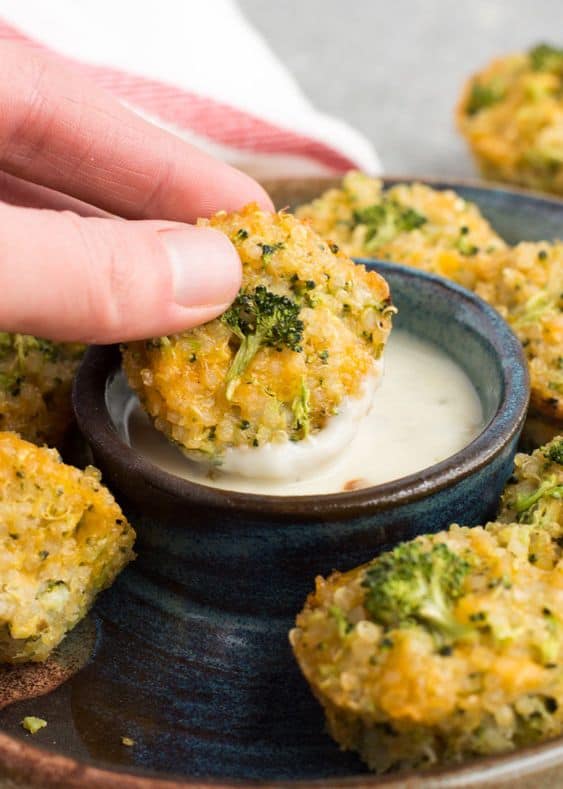 This is such a great snack on a hot summer day! Depends on what fruit you add, you can change the flavor. I've tried adding mangos and it also tasted delicious! (Super Healthy Kids)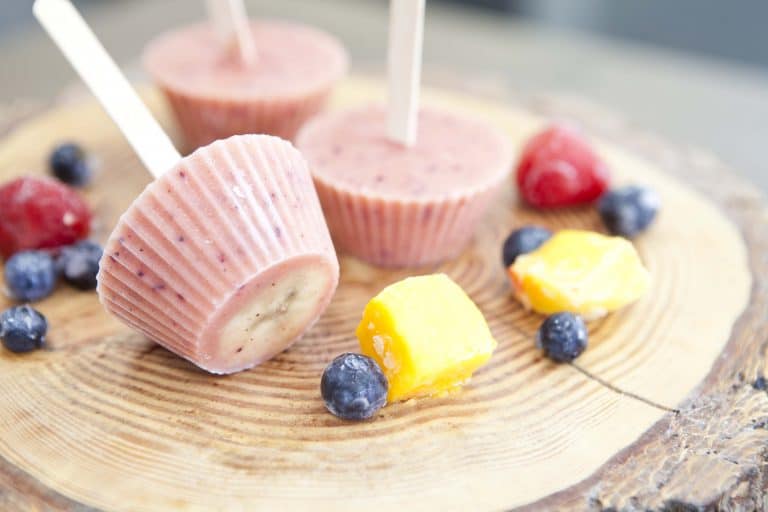 Strawberry almond butter wrap, smashed avocado wrap, and the chicken wrap are my favorites and have been well received by my 4 year old. Get your kid to help make one of these wraps by spreading cream cheese or sprinkling strawberries. They will love being able to help out and eating the food they make. (Happy Healthy Mama)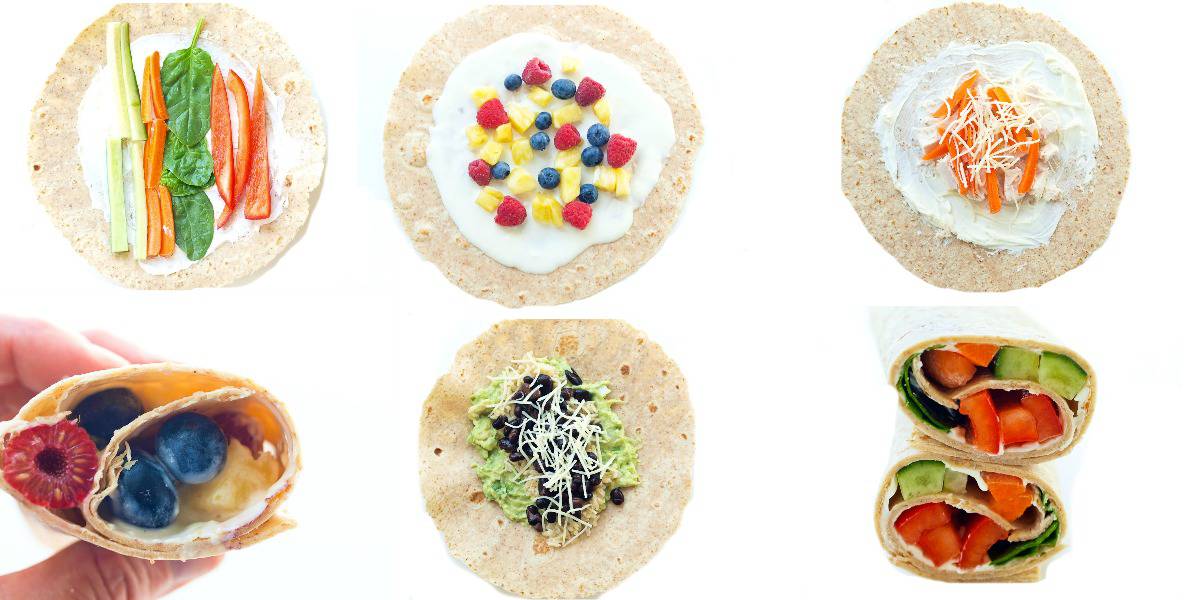 This is another after school snack idea that you can make with your kid. These crackers also work great as an appetizer at any BBQ parties! (Homemade Ginger)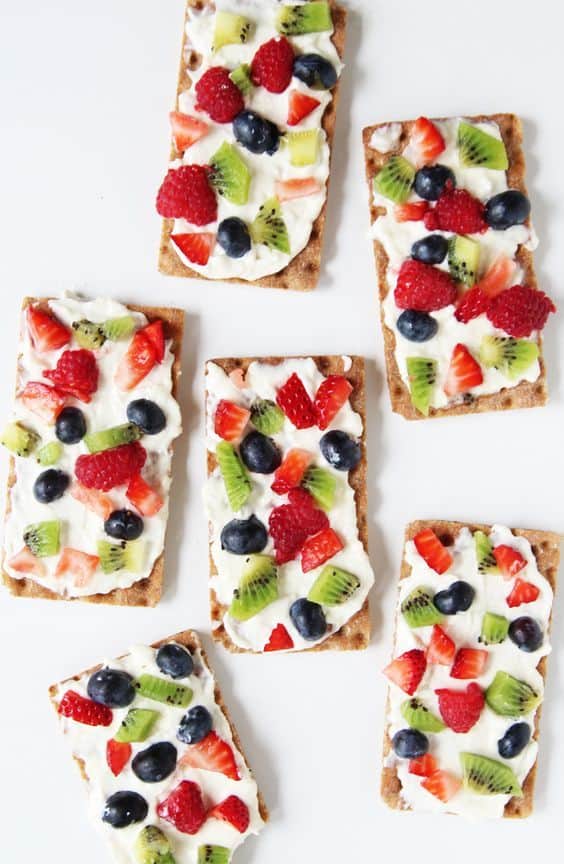 Roasting any kind of nuts is one of my favorite ways to eat nuts as snacks. My son also loves roasted nuts. Although he doesn't like chick peas as much, roasting these chick peas definitely did the trick of making it appealing to him. He now snacks on them and loves it! (Jennifer Meyering)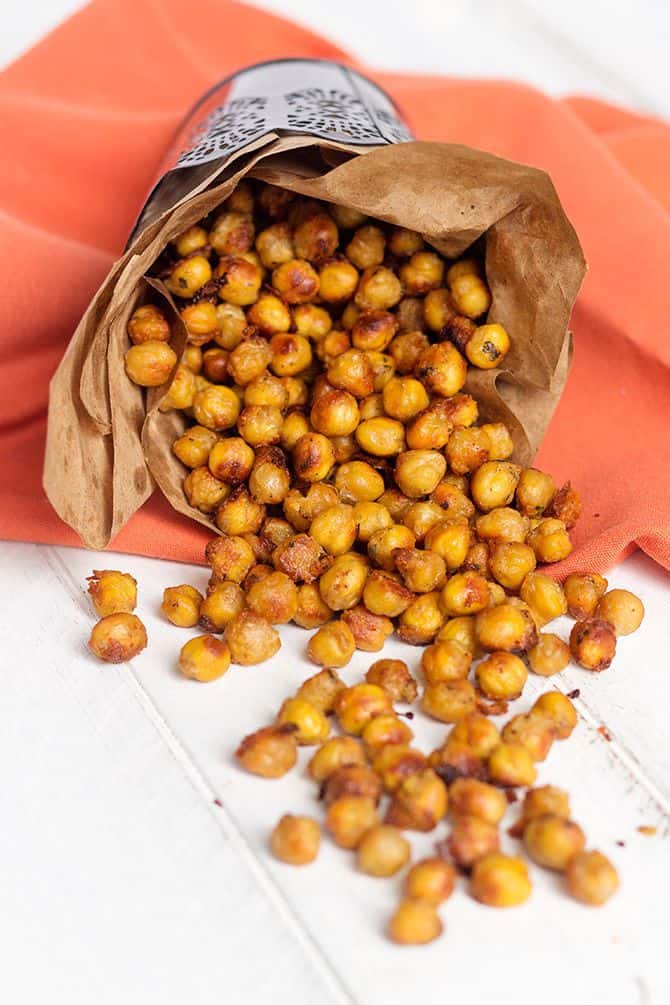 Blueberries are so delicious just as they are. But freezing them with yogurt makes them taste even better on a hot summer day! (Popculture)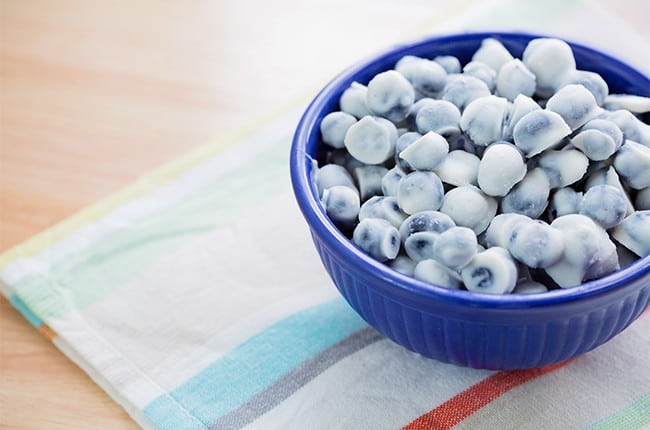 I love this recipe since it makes eating cucumbers so much fun. It's so healthy and makes it a great finger snack. (Raising Whasians)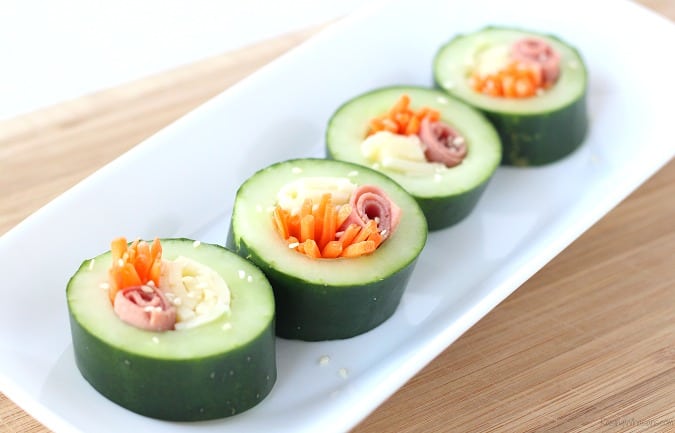 21. Air Fryer Carrot Chips
These air fryer carrots chips not only make carrots delicious, they are also very nutritious. All you have to do is chop the carrots, throw them in the Air Fryer and then just let the Air Fryer do the magic. Great as healthy after school snacks! From (Vegan Bunny)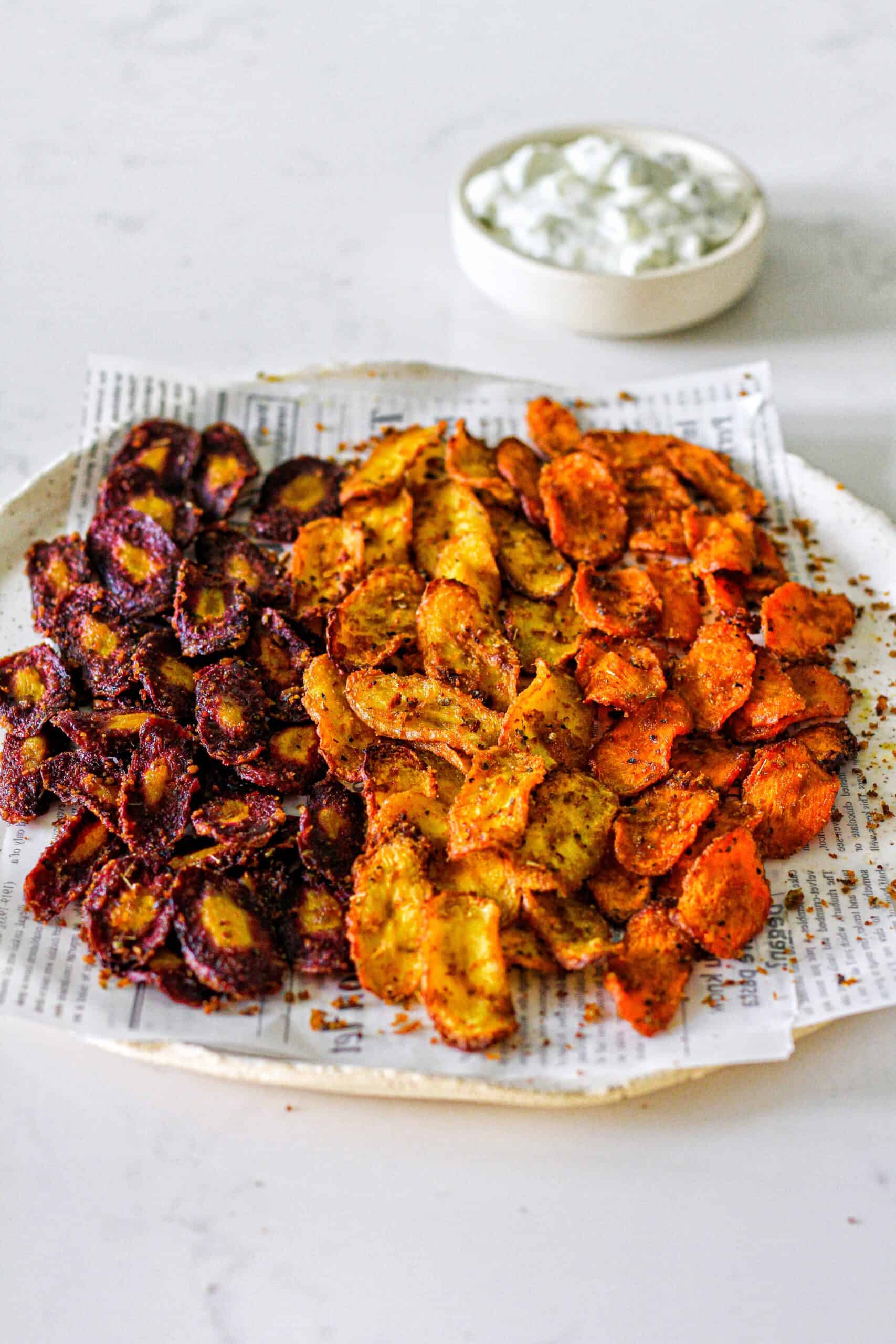 22. Pizza Muffins
My kids love pizzas. And while these muffins give that pizza flavor, the recipe also sneaks in carrots to get your kids to eat veggies! Try these and see if your kid will fall in love! (Yummy Toddler Food)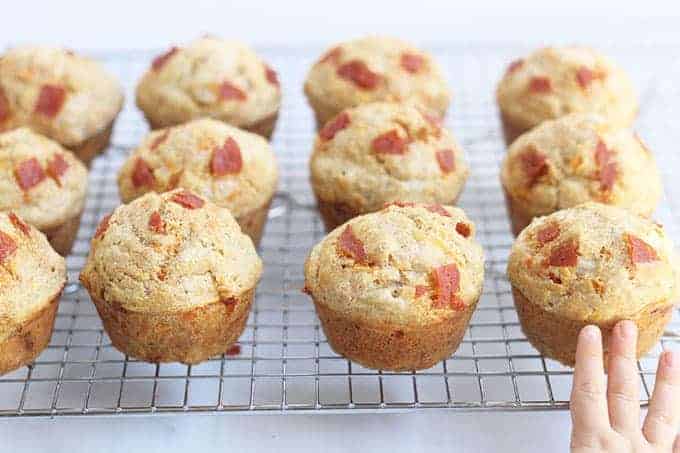 Do you have any other healthy after school snack ideas? Do share in the comment below!