24 Quiet Indoor Activities To Do With 5 Year Old While Stuck At Home - If you are needing indoor activities to do with a 5 year old, while being stuck at home, then this is for you! I'm sharing 23 screen free activities you can do with your Kindergartener at home.
Ever since my 5 year old's school closed in March, I had to come up with a number of items to keep him occupied at home. While his class met once a week for some teaching lessons and to just see his classmates, frankly, to occupy a 5 year old along with his 24 other friends in his class was near impossible and his interest in joining these zoom calls really died down quickly. I also had to put a limit on screen time, and having a list of activities we can do was really helpful.
So here the are! They are boredom busting indoor activities for 5 year old kids that will sure get them excited. If you've been looking for screen free activities to do at home with your kids, then you will get some ideas here. These are great when the weather isn't so great outside and you are stuck at home for that reason as well!
This post may contain affiliate links. Please read our disclosure for more info.
RELEVANT POST:
1. Pipecleaner Crafts
If your kid likes tinkering with things like mine, then this is a great activity to keep him occupied. Give your kids free reign to make whatever they want or suggest few things like this alligator with a popsicle stick or bunny like this one.
I find that when I just let him tinker with pipe cleaners on his own, he will come up with the most original idea like this car himself. It's a really great quiet indoor activities for a 5 year old!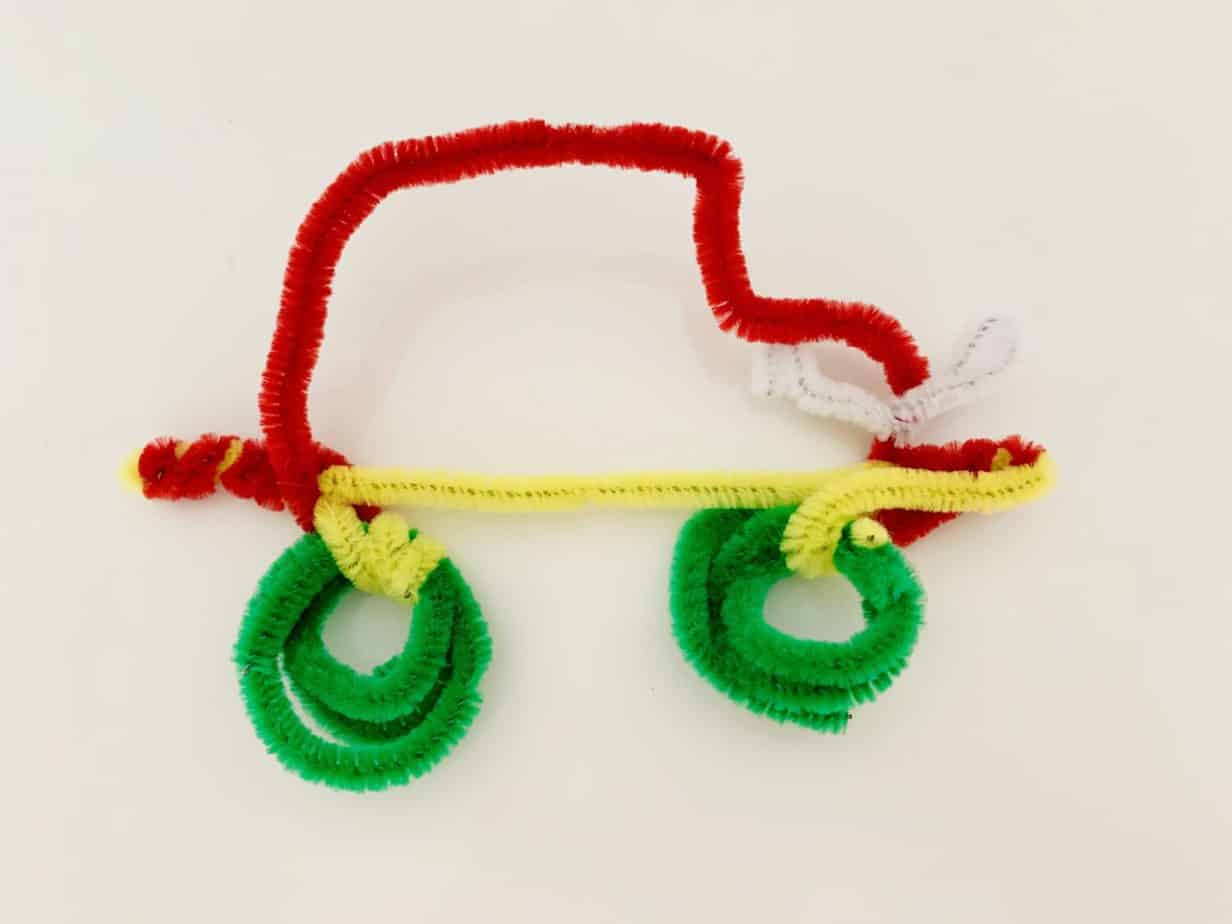 2.
Create With Recycles
Before I throw my recycles in the recycle bin, I make sure to pause and think whether my son would like to use it to make something. I normally throw a whole bunch of recycles like toilet paper rolls or paper towel rolls, milk bottle caps, bread plastic fasteners, water bottlers into a box so that he can come up with something on his own using all the recycles we save. He would then use his low temperature glue gun to create something that he likes.
I've added googly eyes and pom poms to his craft kit so that he can use these if he wants to when he's making something on his own.
3.
Subscription Boxes
My son waits for Kiwi box every month. They are great to engage your kid in STEM activities and teach them something about science.
4. Legos
If there is one toy we bought the most ever since COVID-19 happened, it's LEGO toys. I love 3-1 sets that gets him to make 3 different types of lego structures with just one box set.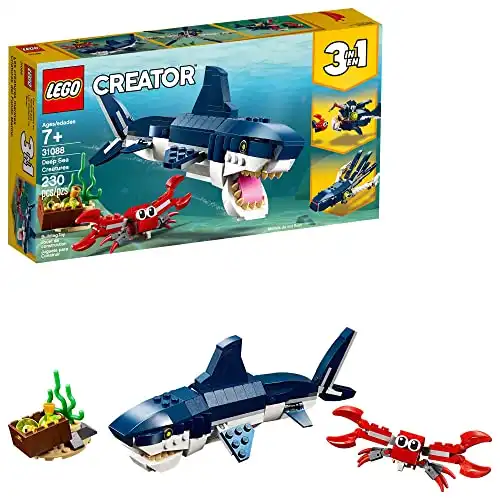 If your kid likes reading books, then this book might engage your kid to spend some time on the book looking for Waldo!
RELEVANT READ:
I've gotten this one from Amazon and my son definitely loved being able to find words on his own. Great activity if you need your kid to be occupied for a while. Warning though, your kid might keep coming to you for help if he is having trouble finding the words on his own...
No explanation needed right? I bought this box set from Amazon which I thought was a great deal. We already have plenty of playdough toys, so getting new play dough was all we needed. But if you don't have the play dough toys, I would recommend these ones.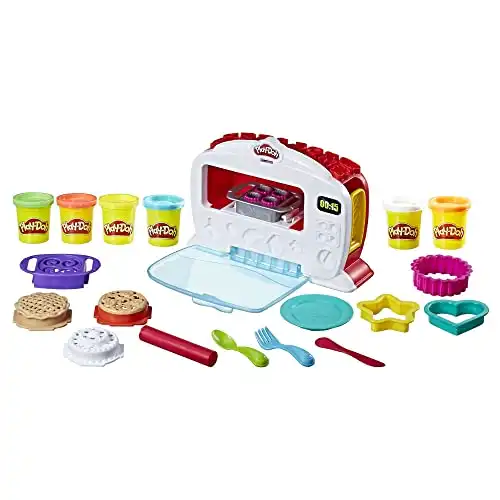 My husband made a big mistake of getting 500 puzzles for my 5 year old. Wrong choice! Get one that's age appropriate for 5 year old that he/she can do on their own like this one.
9. Craft Boxes
Instead of buying a whole bunch of craft supplies, I got these craft box which worked well for my son. He got ideas from the box and wanted to recreate them himself and it was definitely worth buying!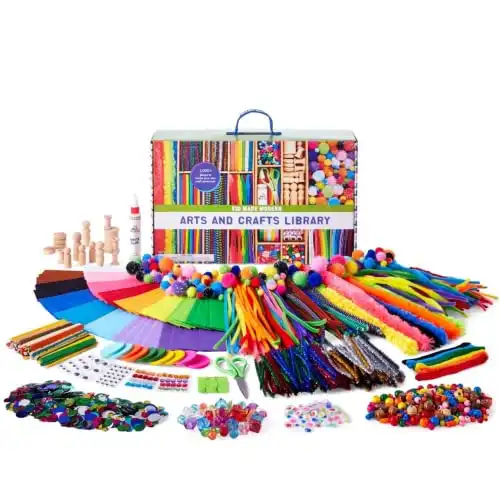 10. Make Fluffy Slime
Warning before I share my experience - making slime can be a messy activity so get ready to possibly clean the floors afterwards! I like fluffy slime since it just adds a nice texture to the slime making activity. I've used this recipe and had to add some more contact eye solution to make it less watery.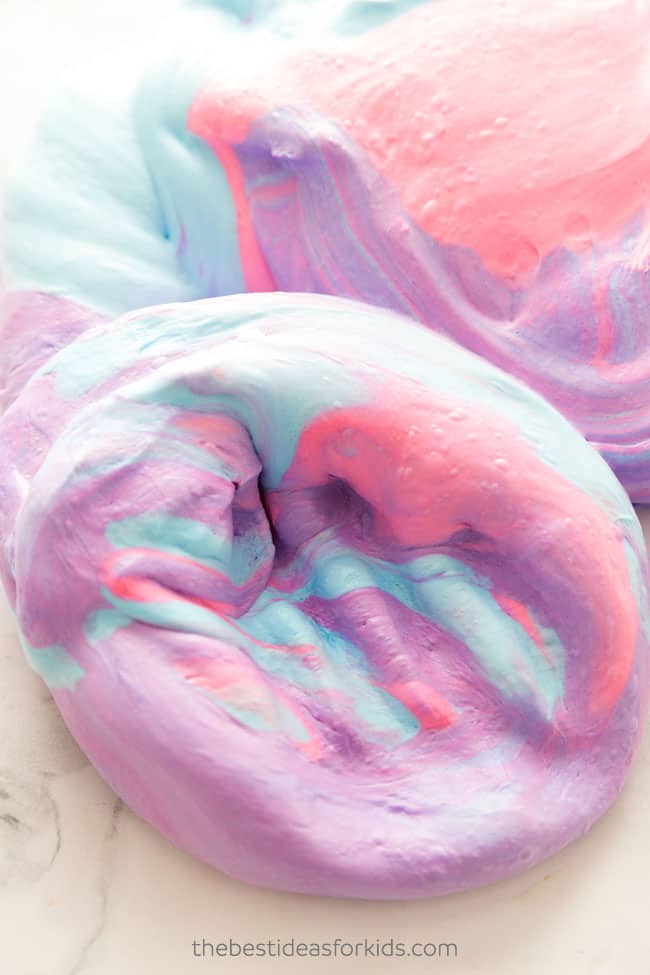 Source: The Best Ideas For Kids
11. Build A Fort
If you have a boy that just simply LOVES making forts, then I say buying one of these is worth your money. And might be easier to clean up than use a whole bunch of furniture from your house. Using furniture at home is completely free and your kid will have so much fun building one on his own and playing inside.
12. Play Hide Ans Sick
Not really an independent activity...But if you have more than one child and your kids can play with each other, then this would be a great activity all who play can have fun with. It will sure be a boredom busting indoor activities for your kids while making them move around the house.
One of my son's favorite podcast is Circle Round. The stories they share each episode is folktale from around the world and as a result very entertaining. I even enjoy listening to this Podcast.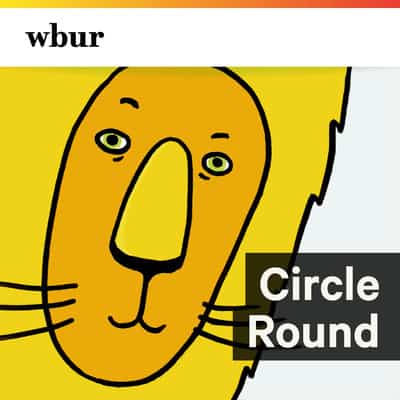 14. Make A Comic Book
Let your kid create a comic book. I've used free printables where I just print out bunch of these free templates and he would start drawing and creating a story in his head.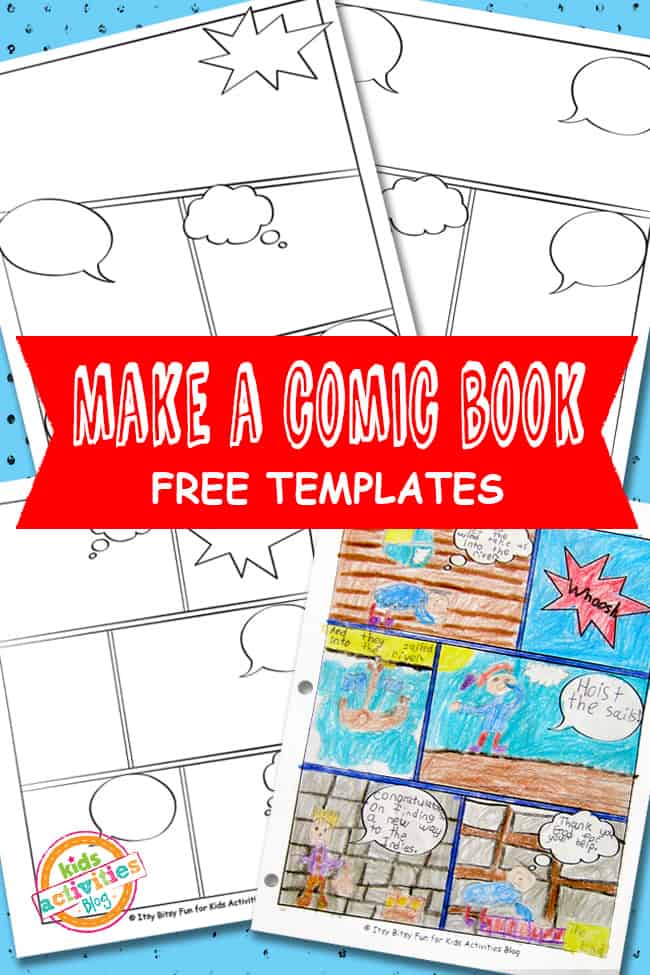 15. Paint Rocks
All you need are few rocks you can collect from the beach or a park and some paint. Might be a little messy activity but your kid may enjoy painting something other than paper!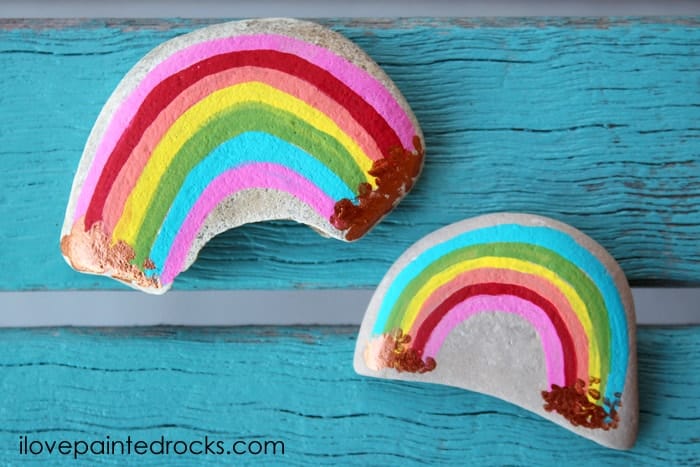 Source: I Love Painted Rock
16. Paper Airplane or Origami
There was a time when my 5 year old was obsessed with folding paper airplanes. He would be so proud to teach other friends how to fold it and when I found out that you can buy these paper airplanes [link] that you can cut and fold in different ways, he spent hours trying out different ones on his own. Definitely worth it if you are also having a road trip and need some activities to do in the car as well.
17. Board Game
Here are few games that he's enjoyed to date as a 5 year old. These are all really great games that your little one will enjoy playing again and again.
18. Scavenger Game
You can create one or just print out one that's readily available like the ones from here.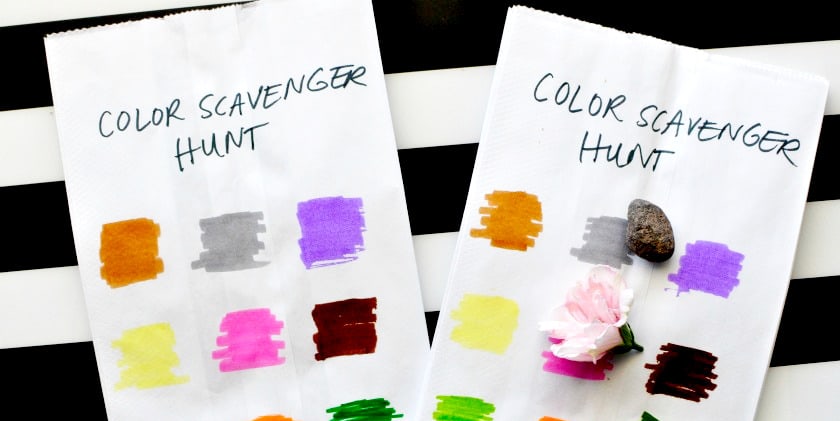 Source: Good Housekeeping
Go Noodle is an app you can download on your phone or on your TV which has a variety of activities your little one can do. We like the Blazer Fresh ones. You will have to try different ones to see which one your kid likes because some of them are geared more towards older ones. But our favorite is Meow Meow Moo Moo.
20. Make A Book
It's educational and can also be fun for your kid! All you need is few pieces of letter size paper, and a stapler and your child's imagination. If he/she is having a hard time coming up with ideas, then you can give them few themes that they can make a story about and draw pictures on. Or, use magazines to have them cut pictures they like to create a story.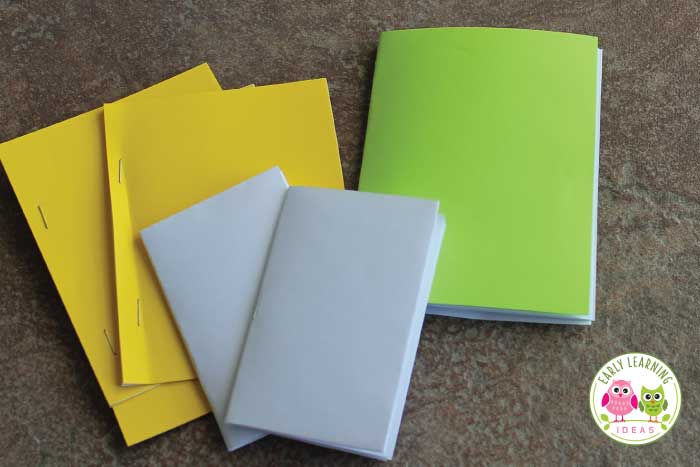 21.
Marshmallow toothpick building
A bag of marshmallow and toothpicks are all you need to get them creating something. He/she might sneak in few marshmallows as a snack.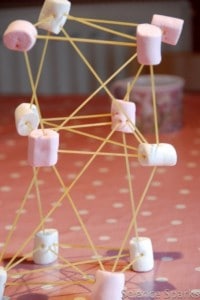 22. Popsicle Stick Building
Popsicle sticks are great craft supplies! Your kid can create a structure just using popsicle sticks or use it to make things with pipe cleaners or googly eyes.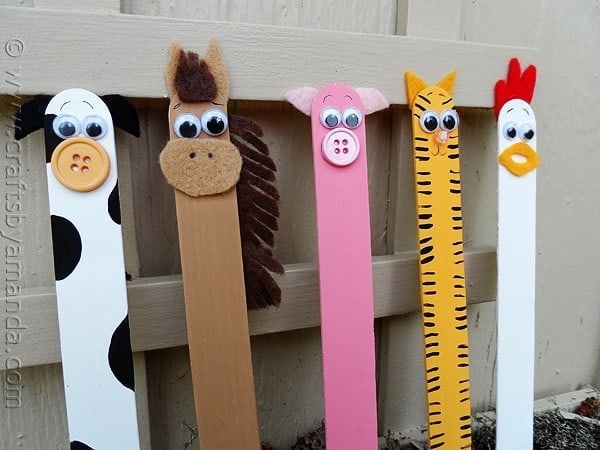 Source: How We Learn
23. Car Race
Create a car race for your kid at home. We've used just big sofa cushions and yoga mat to create a ramp to have a car race. If you have siblings that can both enjoy this activity, they will be entertained for awhile doing car race on their own.
24. Magnets
My 5 year old spent a LOT of time building with magnets over the years. Similar to legos, it's a really great building toy that will get them to spend hours building something on their own.
What's your favorite quiet Indoor Activities to do With 5 Year Old? Do share with me in the comment below!