There are so many survey sites out there.
Are you confused with which one is really worth your time?
Will you really make some extra cash by completing surveys?
You really don't need all 20 or 30 survey sites to make that extra dollars. Many sites do not give you cash and instead give you gift cards or constantly send you some spam emails.
Yes, many people list various survey sites that are out there in an attempt to gain affiliate income. From my experience, not all of these are great and you really need few to make real money.
There are some legitimate survey sites that really do give out cash based on the time you spend.
Here are two survey sites that really work from my experience (Survey Junkie & Swagbucks), so let's get right into it!
This post may contain affiliate links. Please read our disclosure for more info.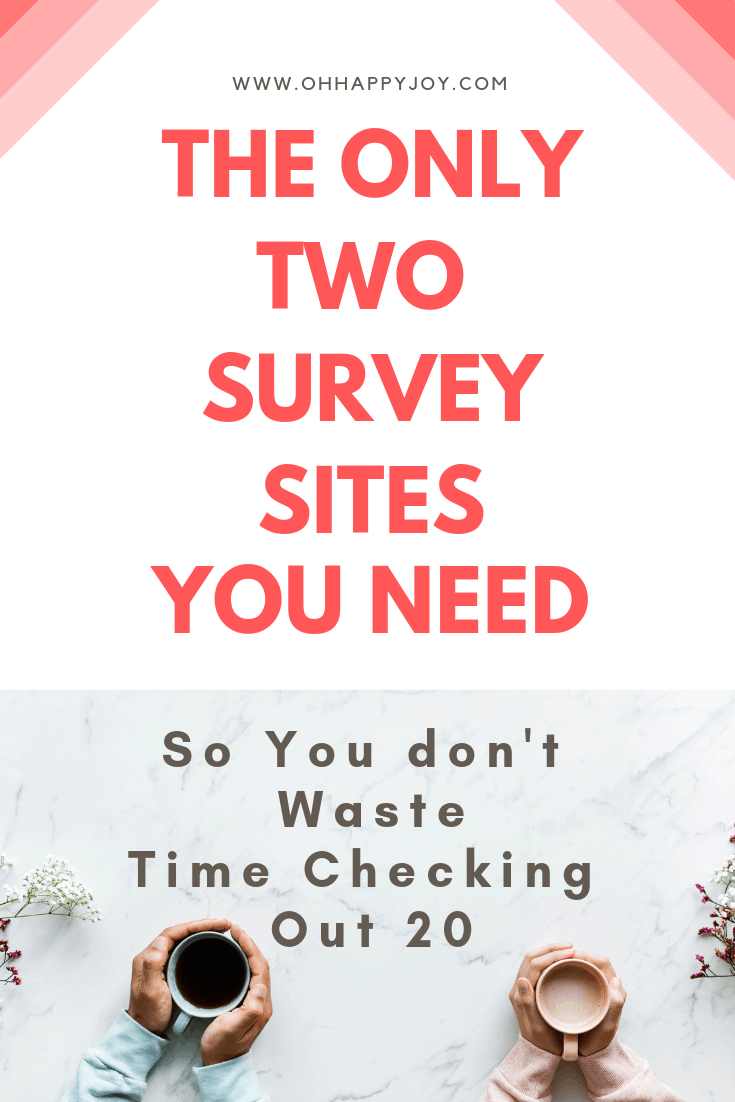 2 Best Survey Sites That Really Pay You Cash
I've made about $20 bucks in just spending about 30 minutes on few surveys. And this is all while I was waiting to get coffee in the morning, waiting in line at the grocery store, and spending that everyday morning bathroom time (you know what it is).
Whenever you take a survey in Survey Junkie, they give you points that accumulate. Once you accumulate 1000 points, it converts to a $10 cash!
Here are few tricks though. I would recommend taking surveys that have high conversion ratio.
For example, this survey that gives you 390 points by spending 12 minutes is really great since you only have to spend 12 minutes to get almost 400 points. It has a conversion ratio of 32 (390 / 12)!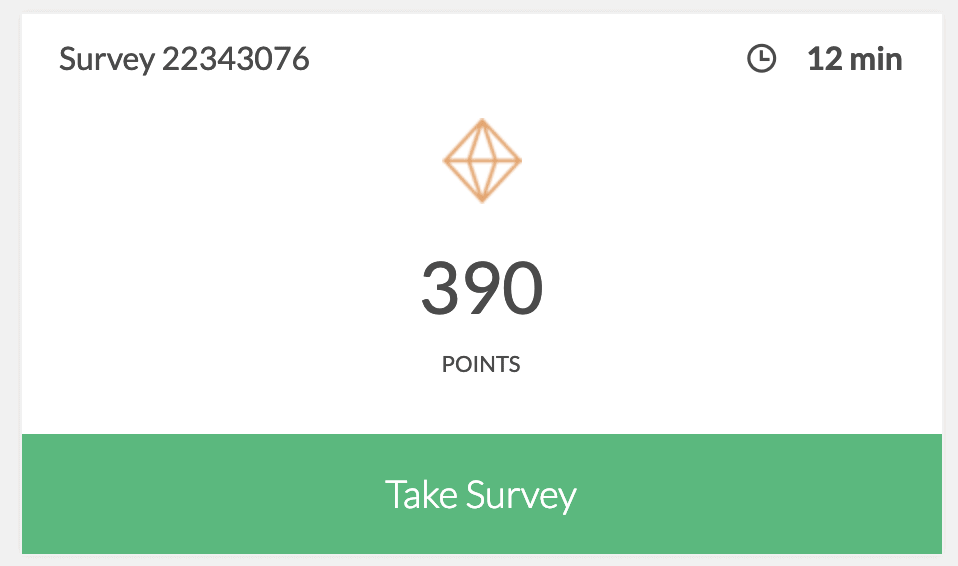 This survey here requires you to spend 10 minutes but gives you only 50 points, which is really low on the conversion rate - 5 (50 / 10). I wouldn't spend time on this survey, but rather look for something that gives me a larger number of points when I spend about 10 minutes.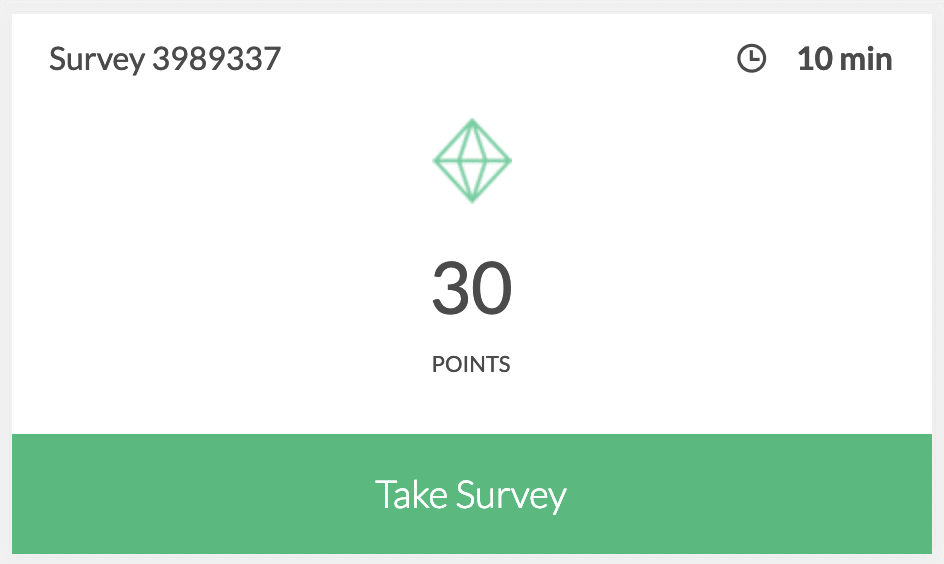 I always go for surveys that provide me the highest points when I spend about 10-15 minutes.
If you take about 5 surveys a day, you can easily earn $50/100 a day extra a day!
Signing up and starting on Survey Junkie is fairly easy and you can do it here.
What I like about Swagbucks is that there are so many ways to earn 'swagbucks'. Not only can you earn by completing their surveys, but also you can earn when you sign up to a specific service that's offered through Swagbucks.
For example, if you've been meaning to sign up to Hulu account, you can sign up through Swagbucks and earn 1000 SB! Or if you have been planning a trip and want to book hotels, currently there is a deal where you get 8X SB for every dollar you spend on hotels.com. You simply earn by signing up to an account or planning your vacation! And then you can convert your SB to real money you can spend on other things.
When you are taking a survey, similar to Survey Junkie, you will have to look for the conversion value before you take the survey.
In order to do so, I would suggest that you first go to 'Answers' section on your menu: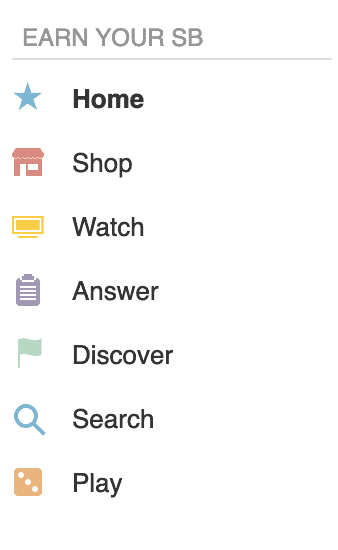 And then you can sort by SB by clicking on the 'SB Amount' header.
I would take only the surveys that have high conversion ratio. For example, the one that provides you 900 SB when you spend 5 minutes has much better conversion ratio (180 = 900 / 5) than the one that gives you 175 SB when you spend 31 minutes (5.6 1 = 75 / 31). Definitely start taking the ones with high conversion ratios and you will be surprised how much SB you accumulate!
Unfortunately, Swagbucks normally offers gift cards rather than actual cash. BUT, options are fairly wide from Target, Walmart, to Amazon gift cards. And you can redeem it for VISA cards which can be used as cash pretty much anywhere.
Signing up is easy and simple, similar to Survey Junkie.
I would say Survey Junkie and Swagbucks are really the 2 best survey sites that really pay you cash that you can spend on groceries or other necessities for your house.
I would love to hear your experience on using these two survey sites or any other really good sites that you had positive experience with!