Looking for that Pottery Barn designer look but your budget is falling short? Well, for me, even with a large budget, why not pay less if there are options?
Truthfully…no one will know whether you got your curtains from Pottery Barn or from Ikea. As long as the overall look is high end, which is why many people like Pottery Barn. They are known to carry those timeless, classic home decor pieces!
So here are a few options where you can get a similar look for less.
This post may contain affiliate links. Please read our disclosure for more info.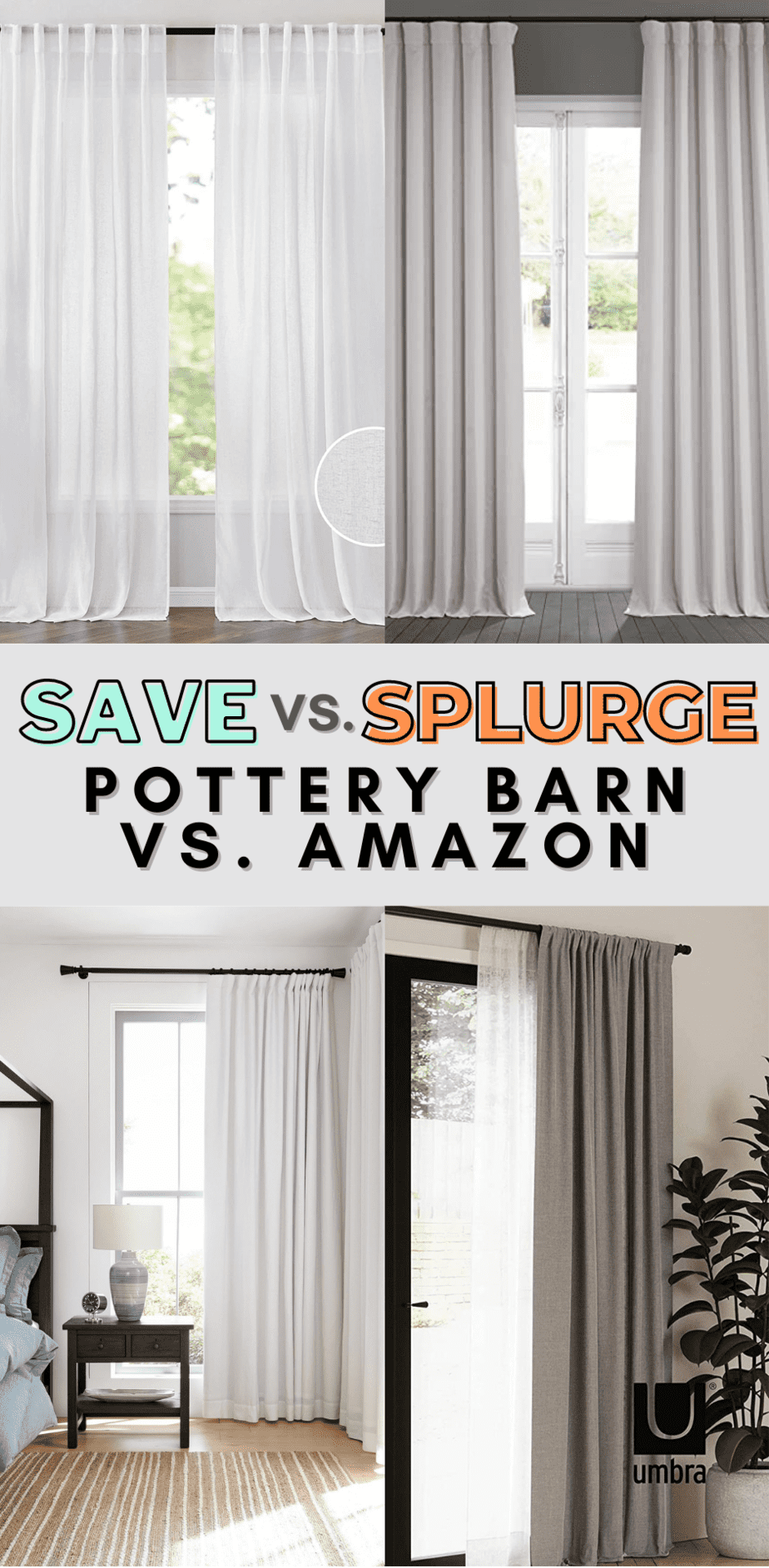 In order to create this look below, my number one choice is Half Price Drapes on Amazon!I honestly think they are the best amazon curtains that I've purchased and looks great in my both bedroom and living room.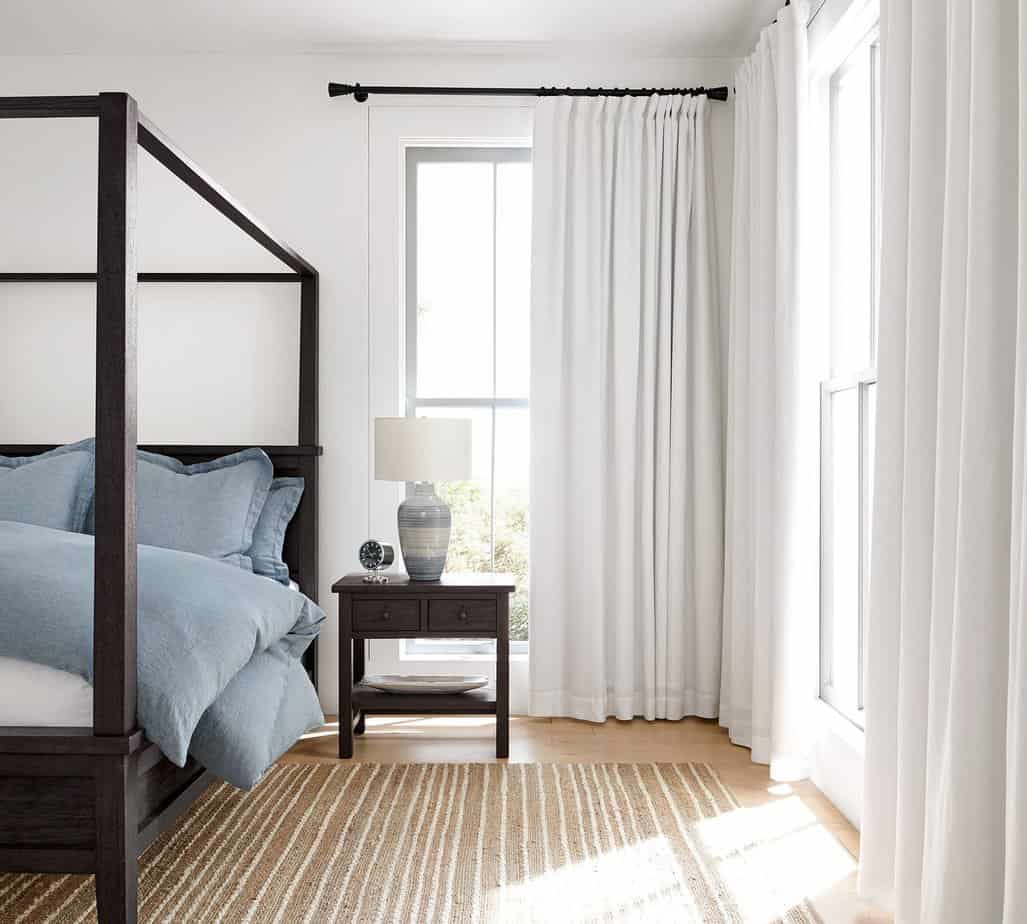 And here is a look of how it actually looks in my bedroom: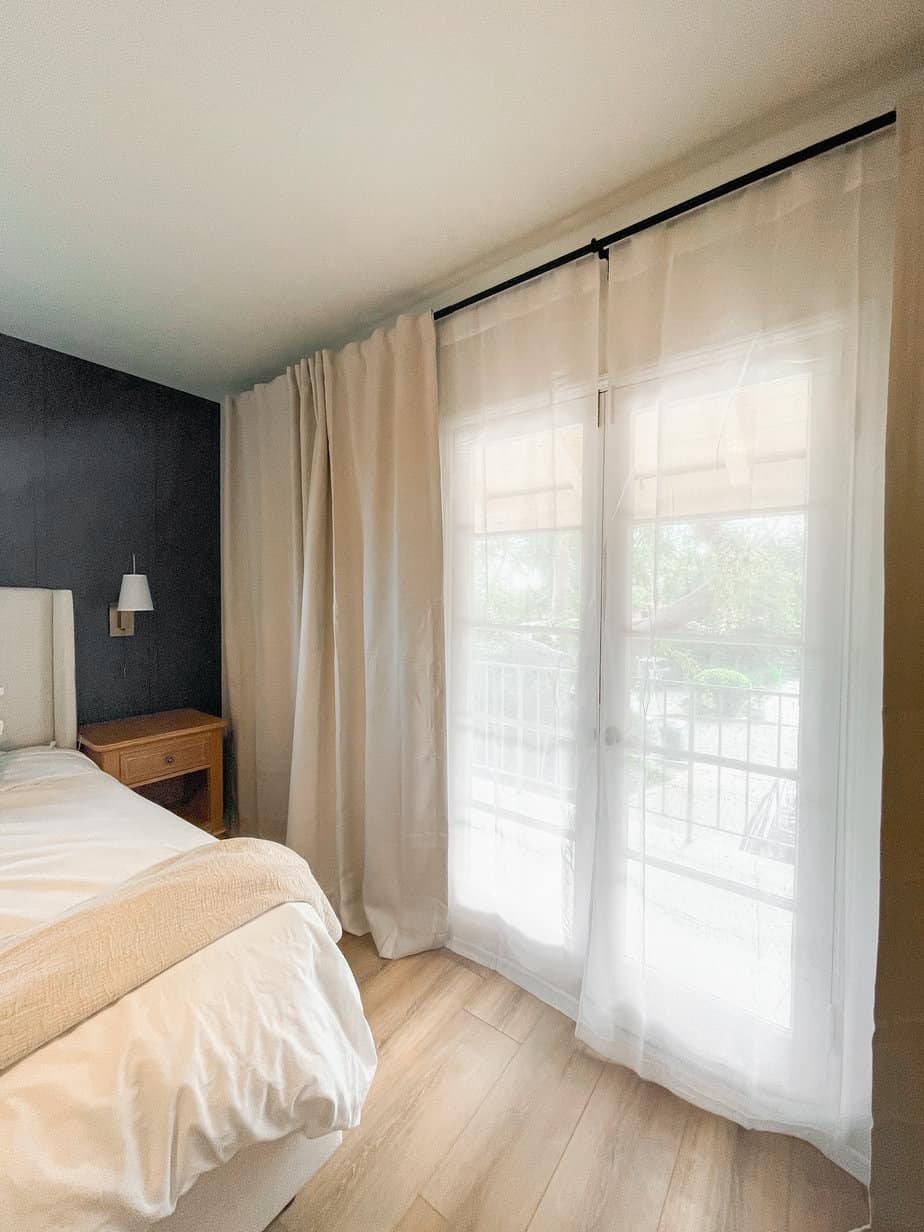 And my Kitchen and Dining Room: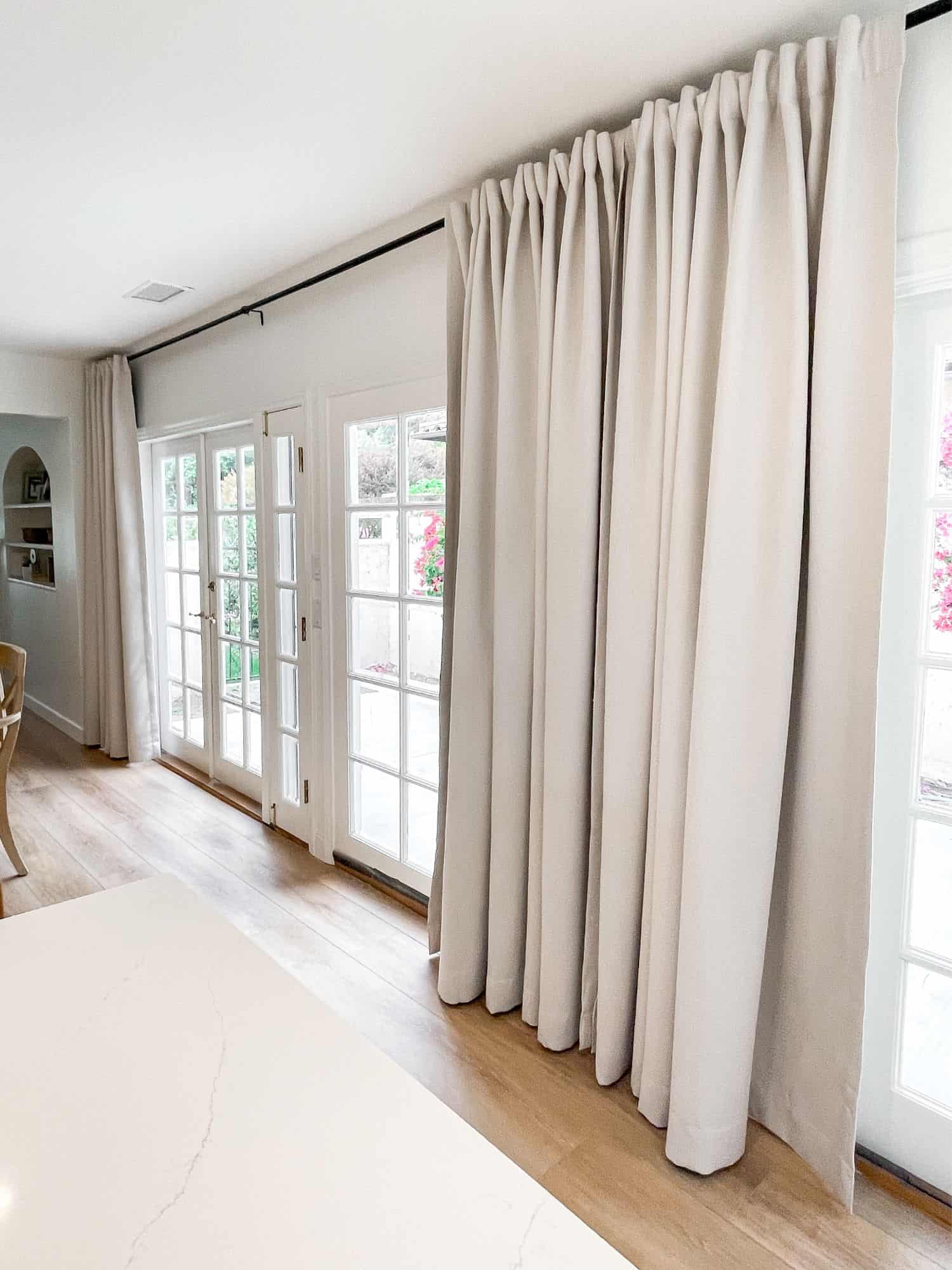 RELEVANT POST:
And yes, you may have questions like…"Are these of good quality?"
I have the Cream Linen Blackout Curtain From Amazon which is known to be one of the popular Pottery Barn lookalike curtains. So far, I absolutely love the overall look and the quality.
If you are also wondering if the these are available in different colors and styles….YES they are!
There are a total of 31 color options and lengths. Depending on the height of your ceiling, you may want to pick the right length/height of the drapes.
For my 8 feet home, I got 96 inches by 100 inches wide so that I can hang the drapes as high as possible to create a high wall look and add texture to the entire wall.
These are typically much more affordable than the original Pottery Barn curtains. On average, they cost anywhere from 50-75% less than the original product!
And if you are wanting to go to a store and take a look, we have some big retail store options:
Ikea Ritva Curtains: These curtains are an excellent option for those who want the look of Pottery Barn's classic cotton canvas curtains but at a fraction of the cost. They come in a variety of colors and are made of a durable, heavy-duty cotton material.
Target Curtain - Target Threshold Curtains: Target's Threshold line offers a range of affordable curtains that can easily mimic the look of Pottery Barn's signature drapes. They come in both light-filtering and room-darkening options, making them perfect for any room in the house.
World Market Linen Curtains: World Market's linen curtains are an excellent option for those looking for a more natural, rustic look. They come in a variety of colors and can easily replicate the look of Pottery Barn's linen curtains without the high cost.
I also got pottery barn curtain rod lookalike on Amazon and loving the overall look with the half price curtains. There are two options, a single rod and a double rod. I got the double rods since I wanted sheer curtains to go with it.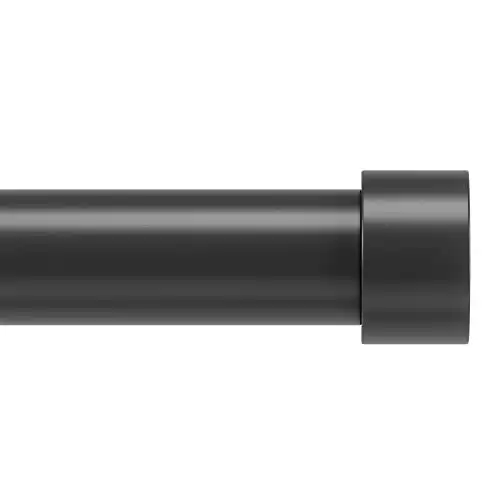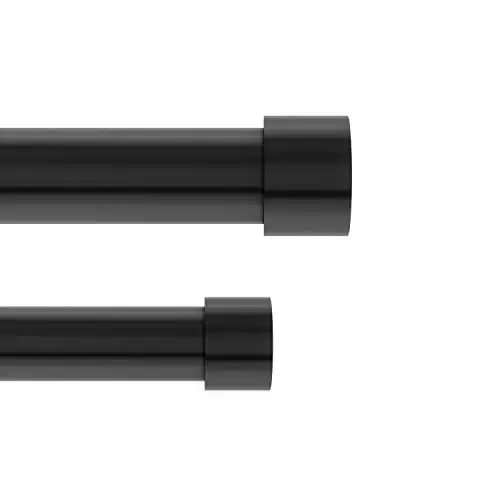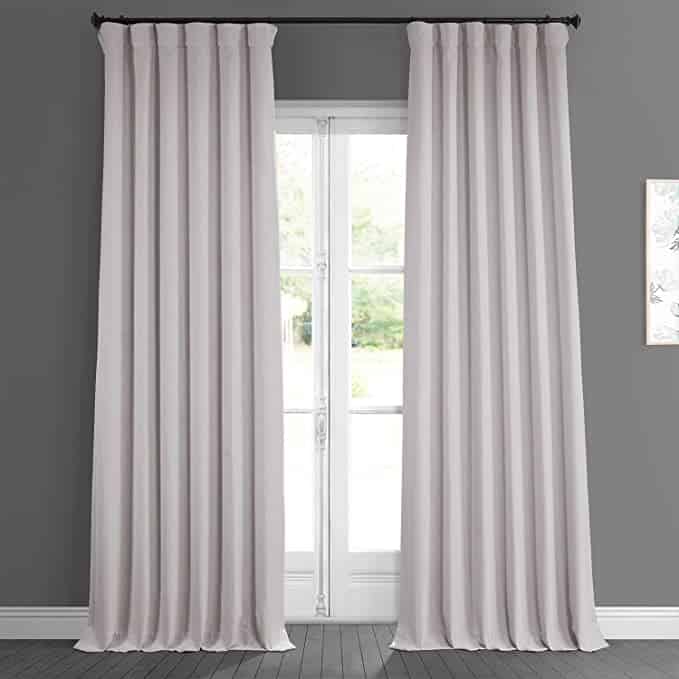 As shown in the image above, I've used this sheer curtains along with the Pottery Barn lookalike curtains. These are sheer linen curtains that provide privacy, while providing light during the day. I love how I can look outside from the room while it's hard to look from outside in.
Will be adding these to our bay windows so stay tuned for bay window curtain look with these half price curtains on Amazon!
RELEVANT POST: