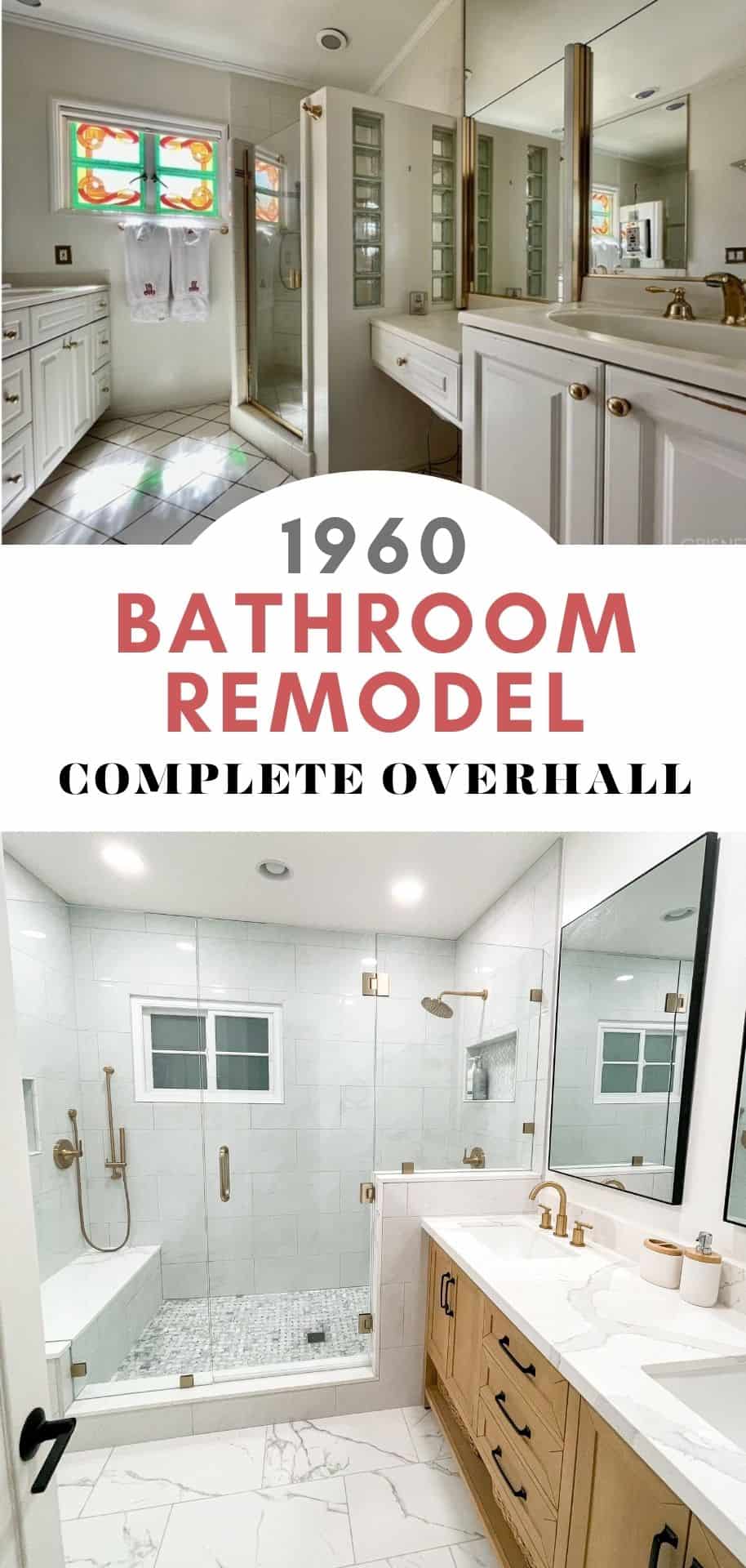 We just finished our 1960s bathroom renovation! I'm here to share all the ins and outs of what we went through for our old home bathroom remodel.
The house was actually built in 1940s...but went through a major renovation in 1960s so the bathrooms were done in 1960s style. In fact the entire house was remodeled in 1960s and never been touched since.
So imagine all the work we needed to do! I'm so excited to share my kitchen renovation in a separate post.
And my master bedroom board and batten wall update and shower niche guide has been already posted. But the two bathrooms we renovated were in a dire need of updates and I'm so happy to finally share them!
Before I dive in, here are some 1960s bathroom remodel before and after pictures!
This post may contain affiliate links. Please read our disclosure for more info.
1960s Bathroom Remodel Before and After Photos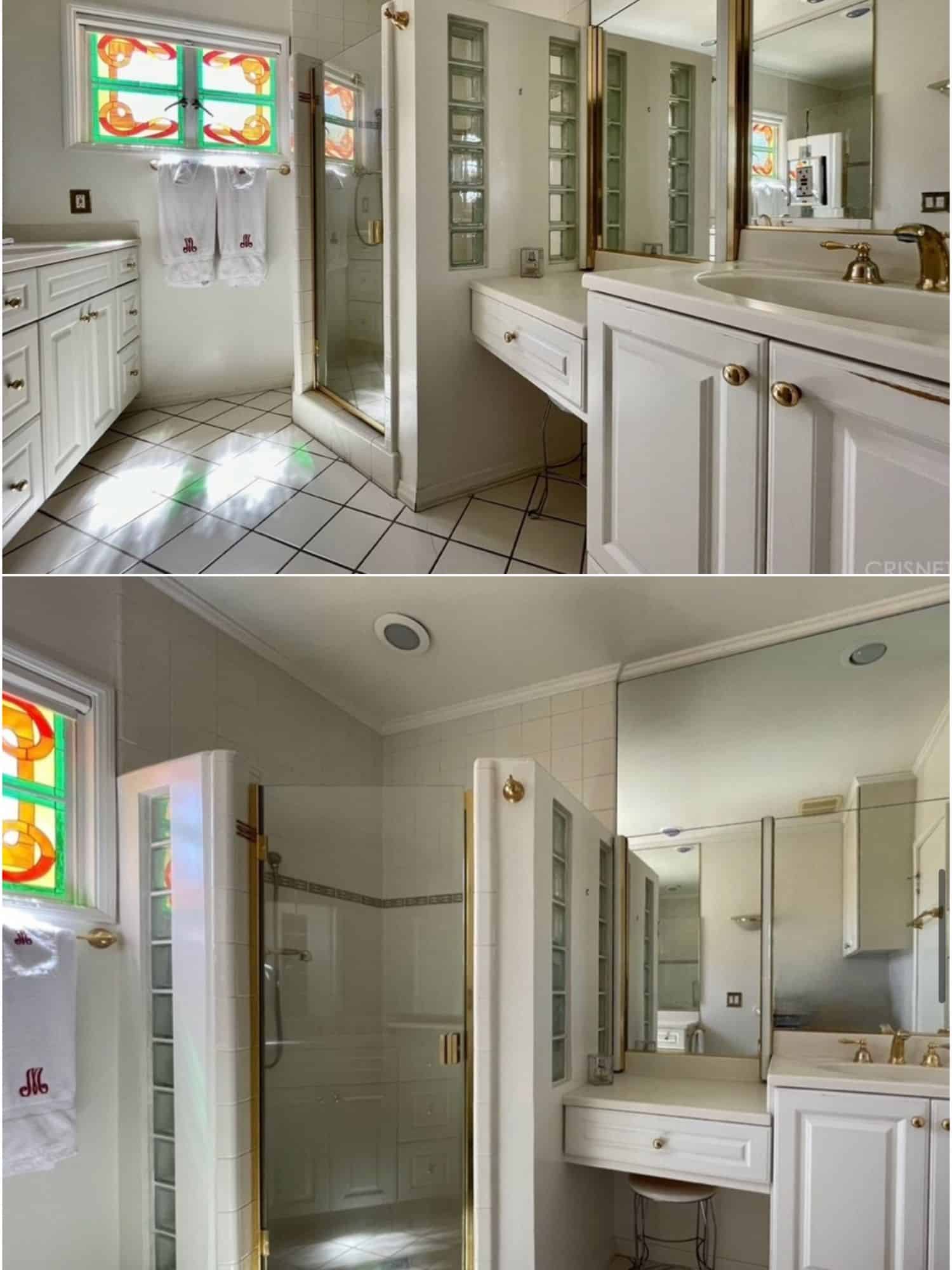 We had stained glass....gold fixtures...tiles with dark grouts. Mirrors everywhere. Weirdly shaped shower booth. All screaming for major updates!
Ta da! here's the remodeled bathroom!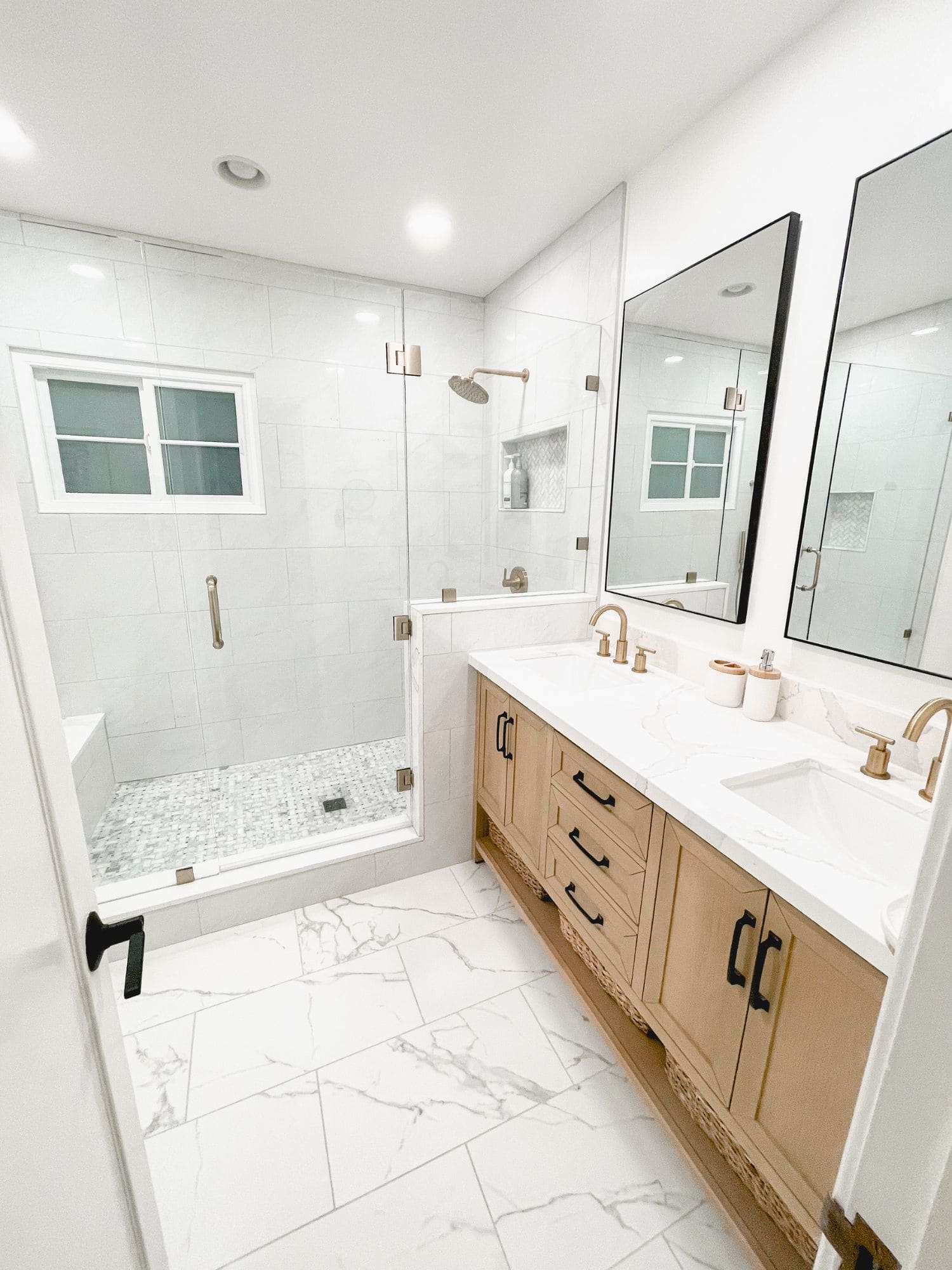 I was able to capture some progress videos here:
And here are some close ups of each area: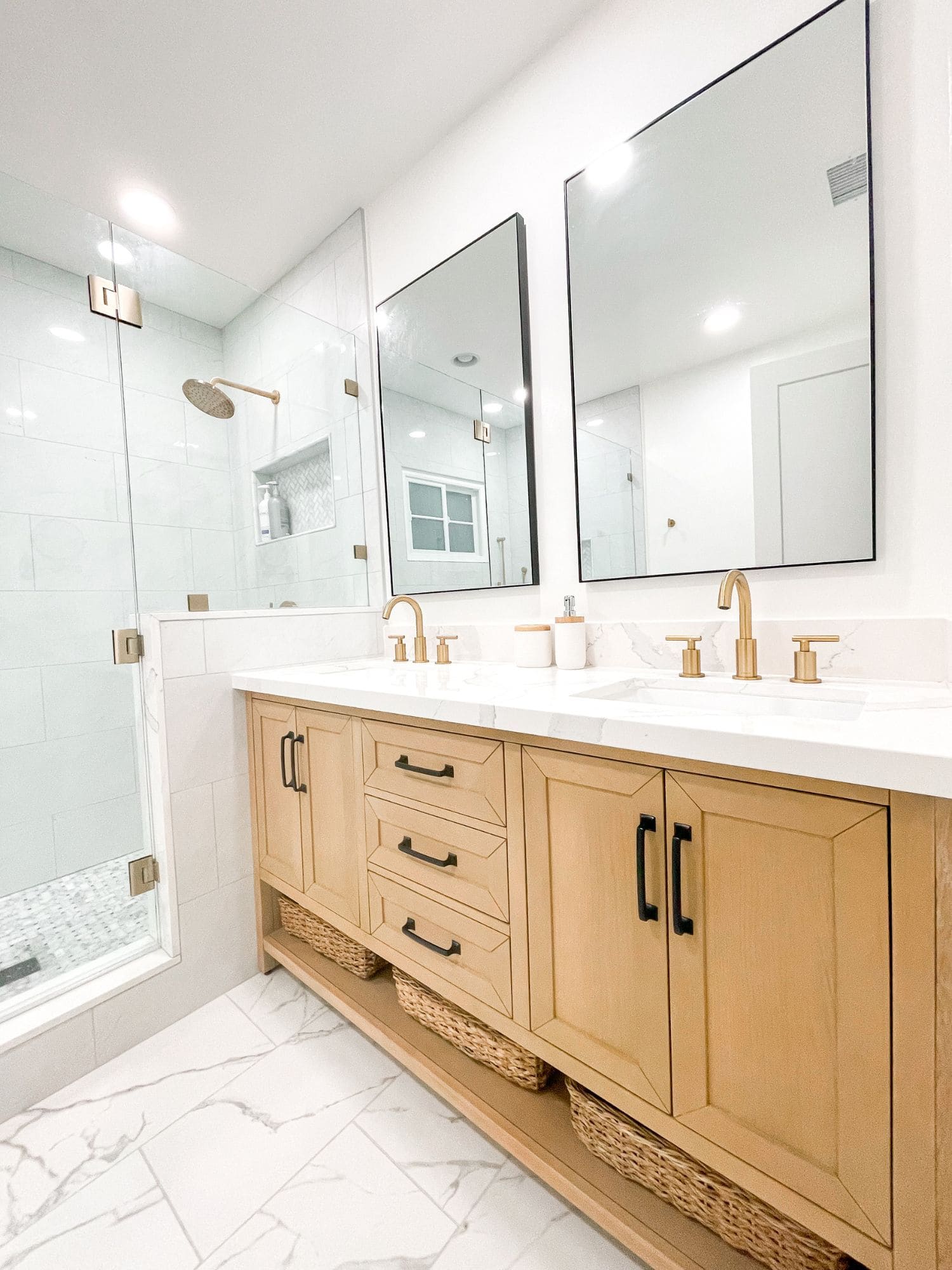 Do you see how they are drastically different in this image here?
And here are some additional before and after bathroom remodel photos for our other bathroom: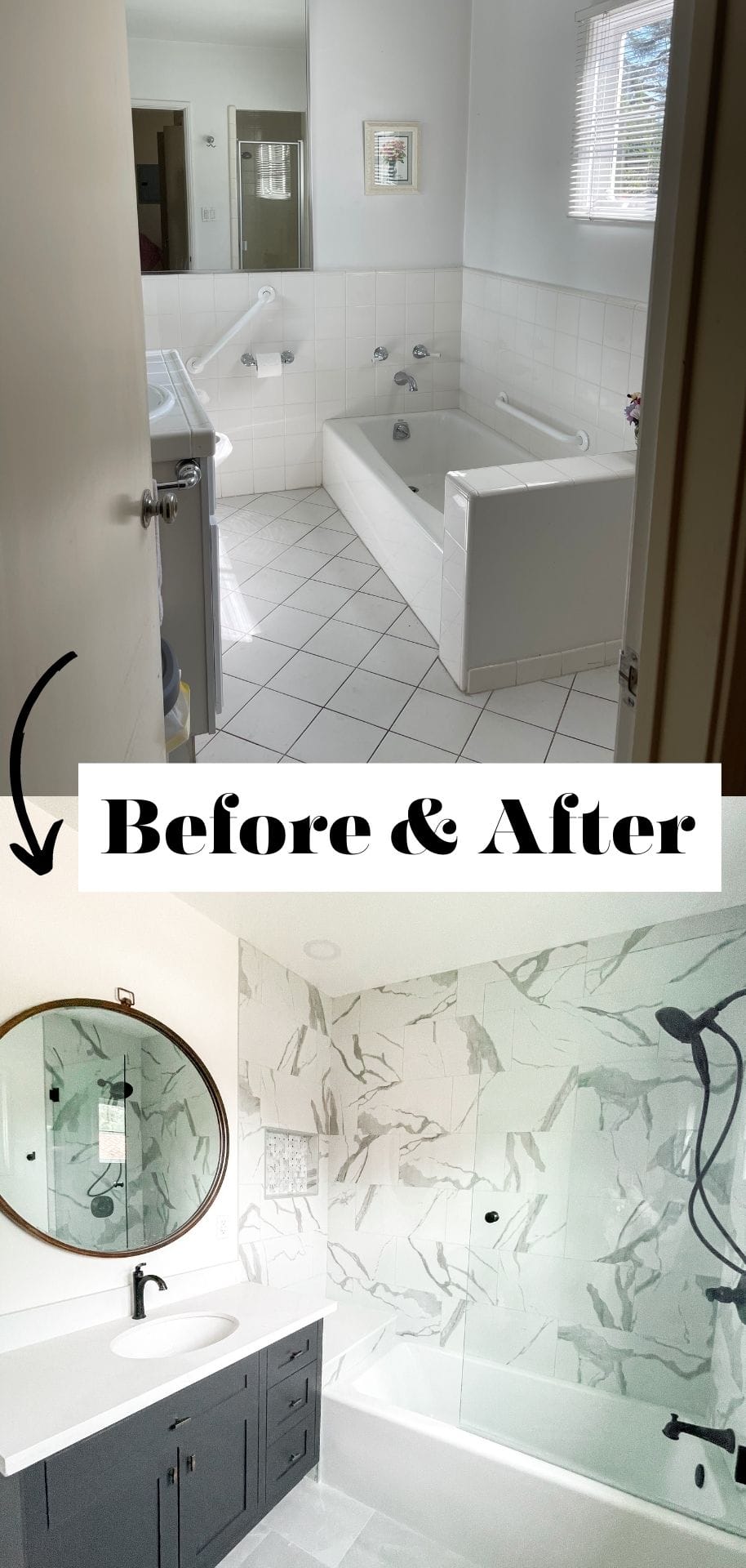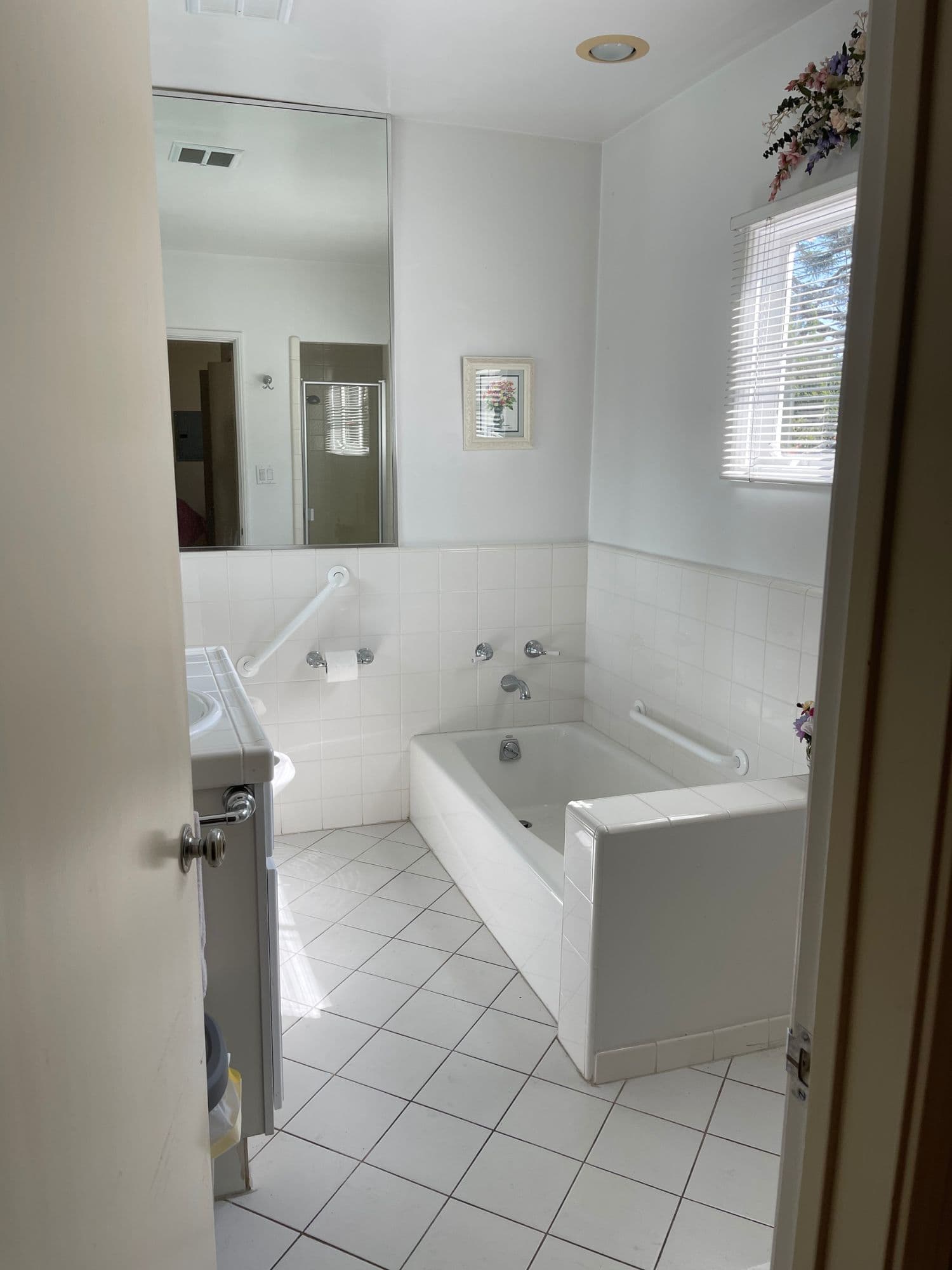 The tub was in a weird spot...my kids love to splash in the tub and the small shallow tub wasn't going to cut it! And I wanted a bigger vanity as the vanity was just way too tiny! Shower was so small! We decided to keep tub/shower along the wall and get a bigger vanity and move the toilet to where the shower is!
Here's another quick video of the progress:
Ta da! here's the after picture!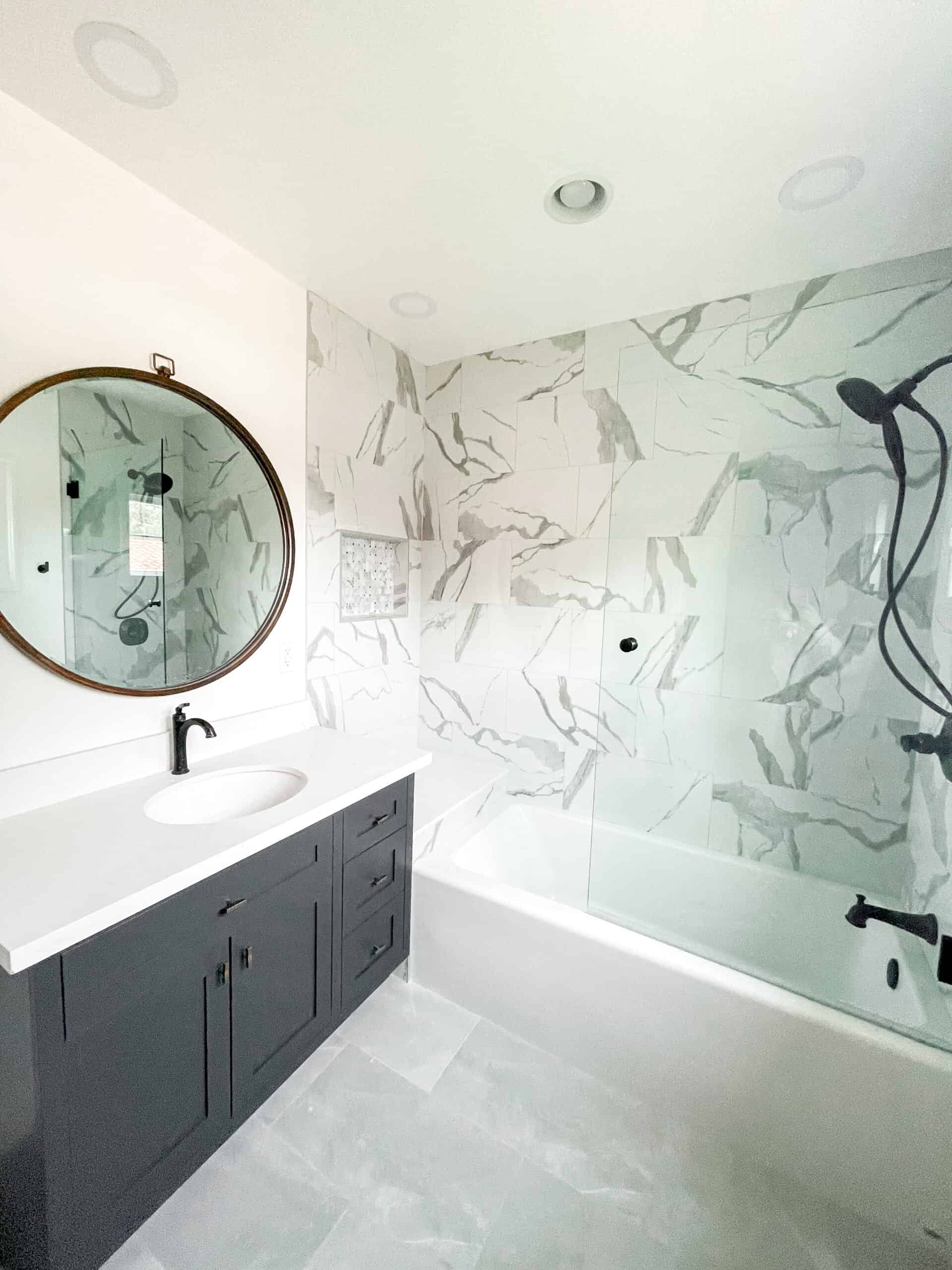 Layout of the Bathroom Remodel:
For the master bathroom, it was important for me to have a double vanity and a large shower. I am not a bath tub kind of person so that wasn't important to me.
So the whole design centered around having a very large double shower head shower with a bench, and a double vanity.
I also wanted marble tile look with natural wood toned vanity.
We kept the toilet where it is, expanded the existing weird shaped shower wall to wall and added a double vanity where the exiting vanity was.
RELEVANT POST:
Master Bath Designs Without Tub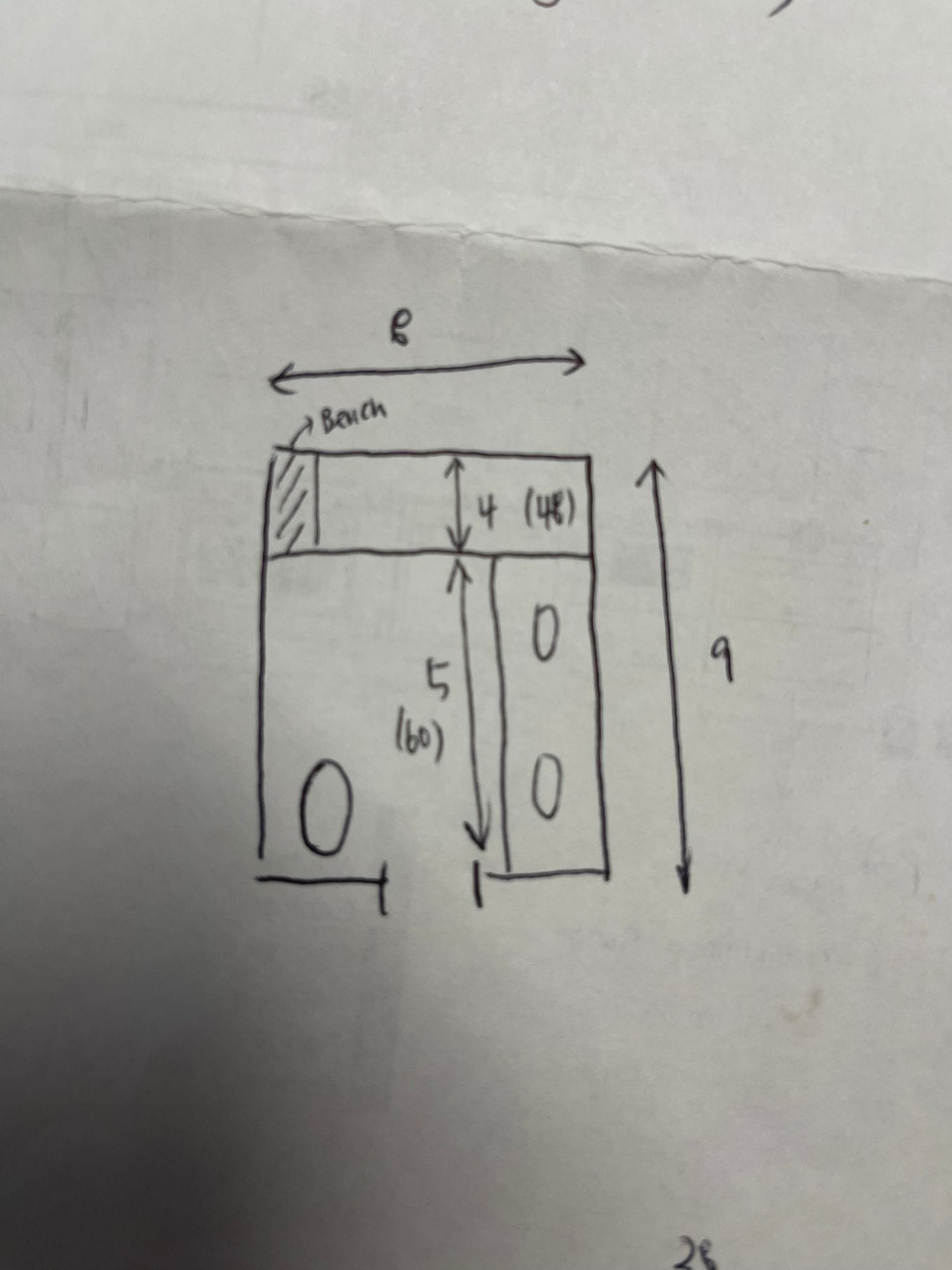 With my contractor, I didn't use any fancy interior design tool. Above was really enough for him to start building. Along the way, we had to provide more detailed measurements (ie. bench height, where to place mirrors, shower heads etc).
Here's the layout we used for our kids' bathroom remodel. Because we wanted to maximize the vanity countertop space while having a big enough tub for both kids, we decided to go with a standard size tub. I did choose a tub that was known to be fairly deep for big adults. So far, my husband has used this deep tub and is also liking the size of it, despite being it a standard size tub!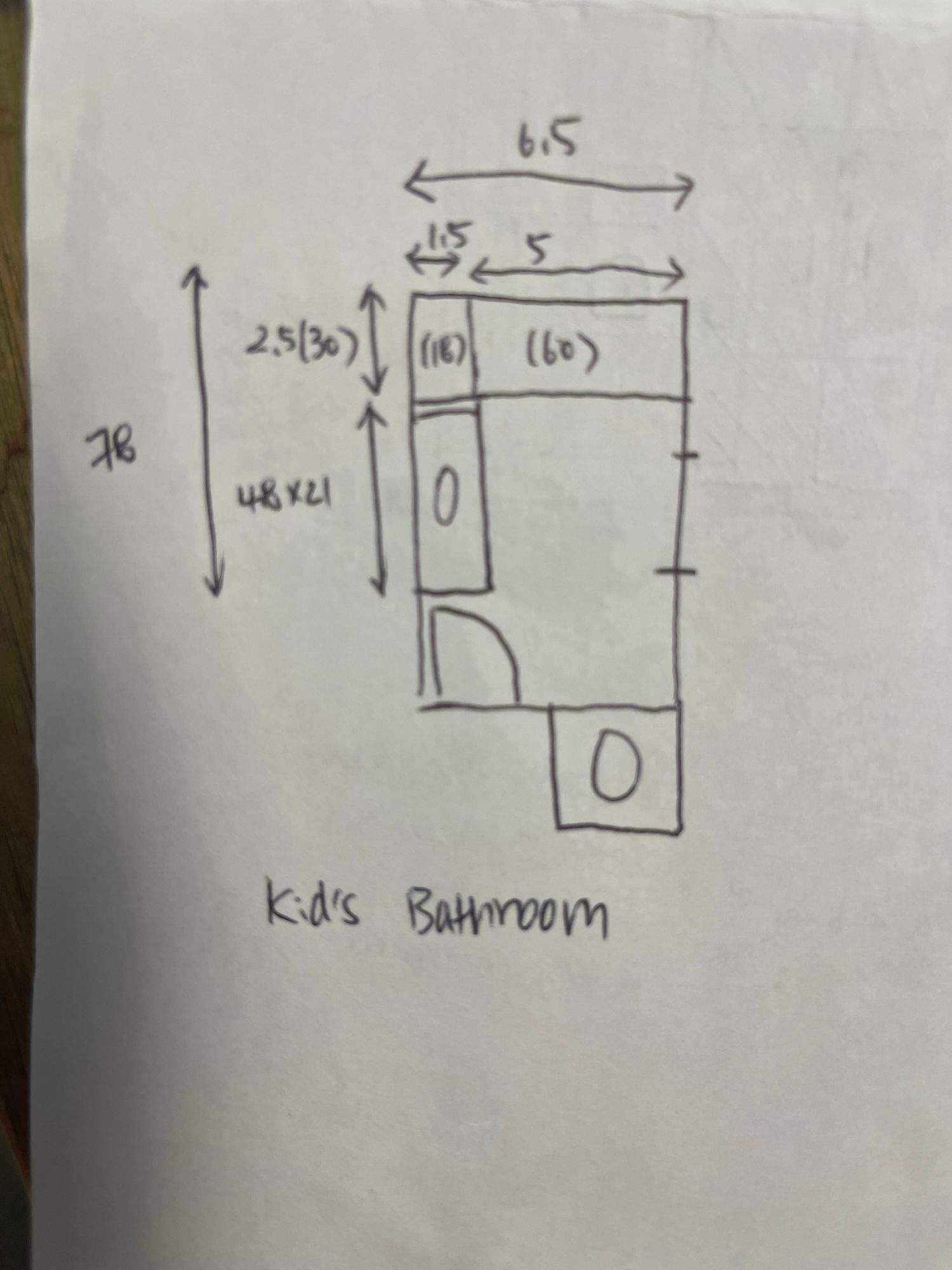 How long does a bathroom remodel typically take?
This was the question I was searching for a LOT when I was preparing for my 1960s bathroom remodel.
Our renovation took about a month and a half for BOTH bathrooms. We had three workers that worked every week day for a month and a half to completely finish the bathrooms.
In order to ensure we finish on time, we had all materials bought so that the contractor isn't waiting on us causing delays.
Bathroom Remodeling Materials
Here's a list of materials and fixtures we bought for the bathroom reno. We had a renovation spreadsheet listing all the things we would need to purchase with price, and then checked each one of them off as we researched and purchased them. This also helped us manage our bathroom renovation budget.
Master Bathroom Renovation Fixtures
Kids Bathroom Renovation Materials
Vanity - We went to a local Builders' Surplus store and got them!
Mirror - 36"
Countertop and Tiles - We bought the tiles from MSI here again and used the same countertop material and shower niche backsplash as the master bedroom to save on costs.
Sink
So there you have it! Let me know if you have any questions on our 1960s bathroom remodel! It was definitely a lot of work being involved in every little decisions...like the color of the grout and grout space!! But all was worth it!