It's been about 6 months since we have installed the Coretec Cairo Oak floors, and I'm excited to share with you my Coretect Cairo Oak Reviews. When I was choosing floors for my home that required a 'gutting' job, I wanted that natural wood look. I didn't want a hardwood floor since I wanted a lower budgeted flooring option while it's durable and easier to upkeep.
So here we are! If you are looking to install a luxury vinyl floor in your house, find out whether coretec lvp is the right choice for you!
This post may contain affiliate links. Please read our disclosure for more info.
Aesthetics and Design
I searched the Internet to see what brand of luxury vinyl flooring would be the best. I've visited Home Depot, Lowes, and Floor and Decor, but many have suggested it's better to get floors from local flooring stores.
Coretec was one of the top LVP brands that sell in specific flooring stores (they are not in major hardware stores like Home Depot). So you may want to search on their website which local stores carry Coretec and visit those local stores to make final decisions.
You can also compare prices with online stores like Build or FloorCity, or Costco Shaw Floors to see if it might be better to purchase online.
Coretec offers various luxury vinyl flooring options, of which one Cairo Oak XL vinyl plank vs Calypso oak comes up as their top popular options.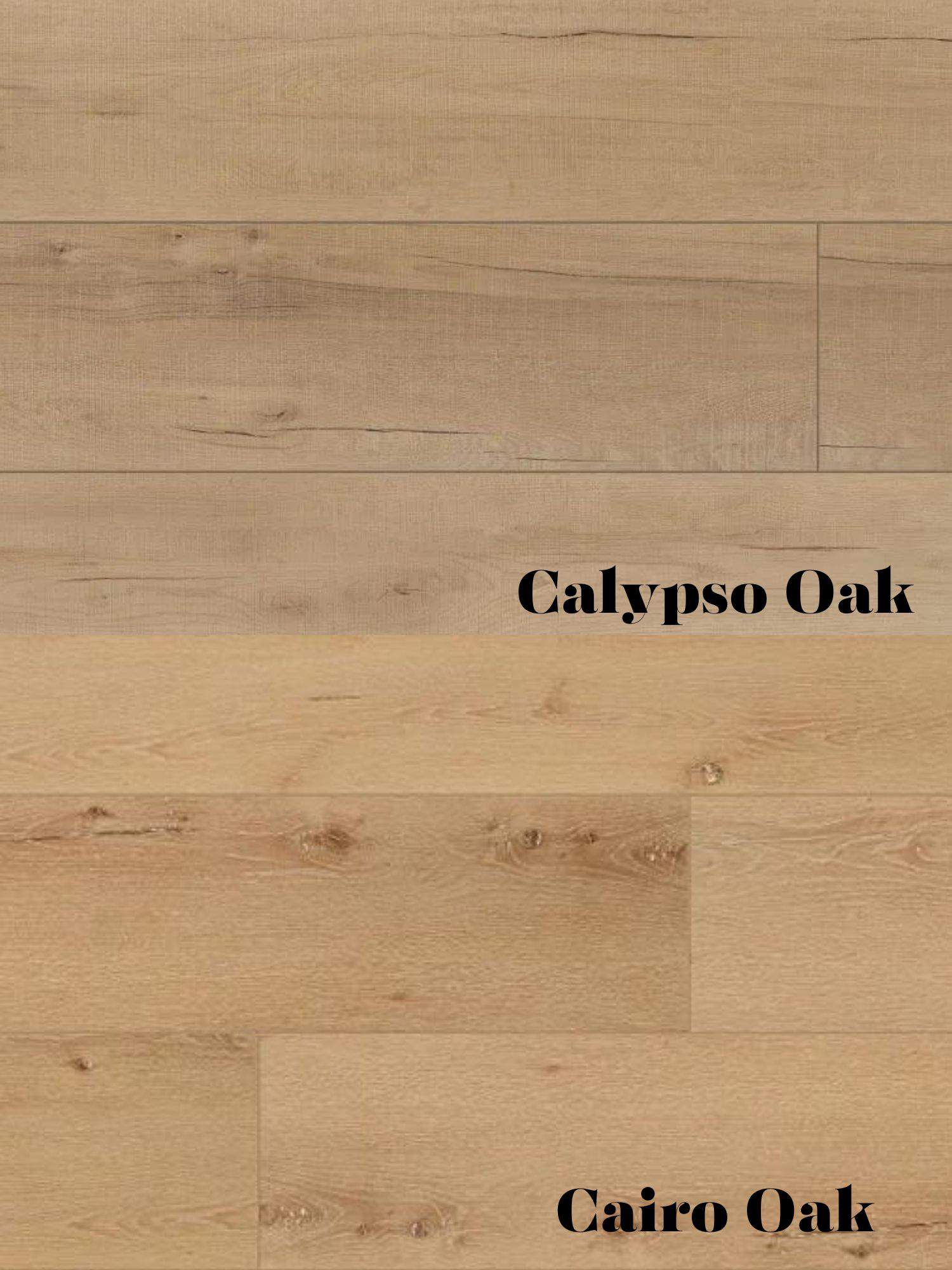 The Cairo Oak LVP we got is part of Coretec Pro Plus XL Enhanced where it is wide and long. It is 9 x 73" and 20mm thickness. Given that Calypso oak is 7 x 43" and thickness is 8mm you can see how Cairo Oak is much thicker plank and wider.
For more of a luxury look and durability of the floor, we wanted the widest and thickest Coretec luxury vinyl plank floor.
Color
In terms of color, when I had both calypso oak and cairo oak side by side at a local store near me, they both had very natural wood look, although I did feel like the Cairo oak had a bit more redness to it with larger wood grain on them.
Here's how my Cairo Oak floors look from far and from close up.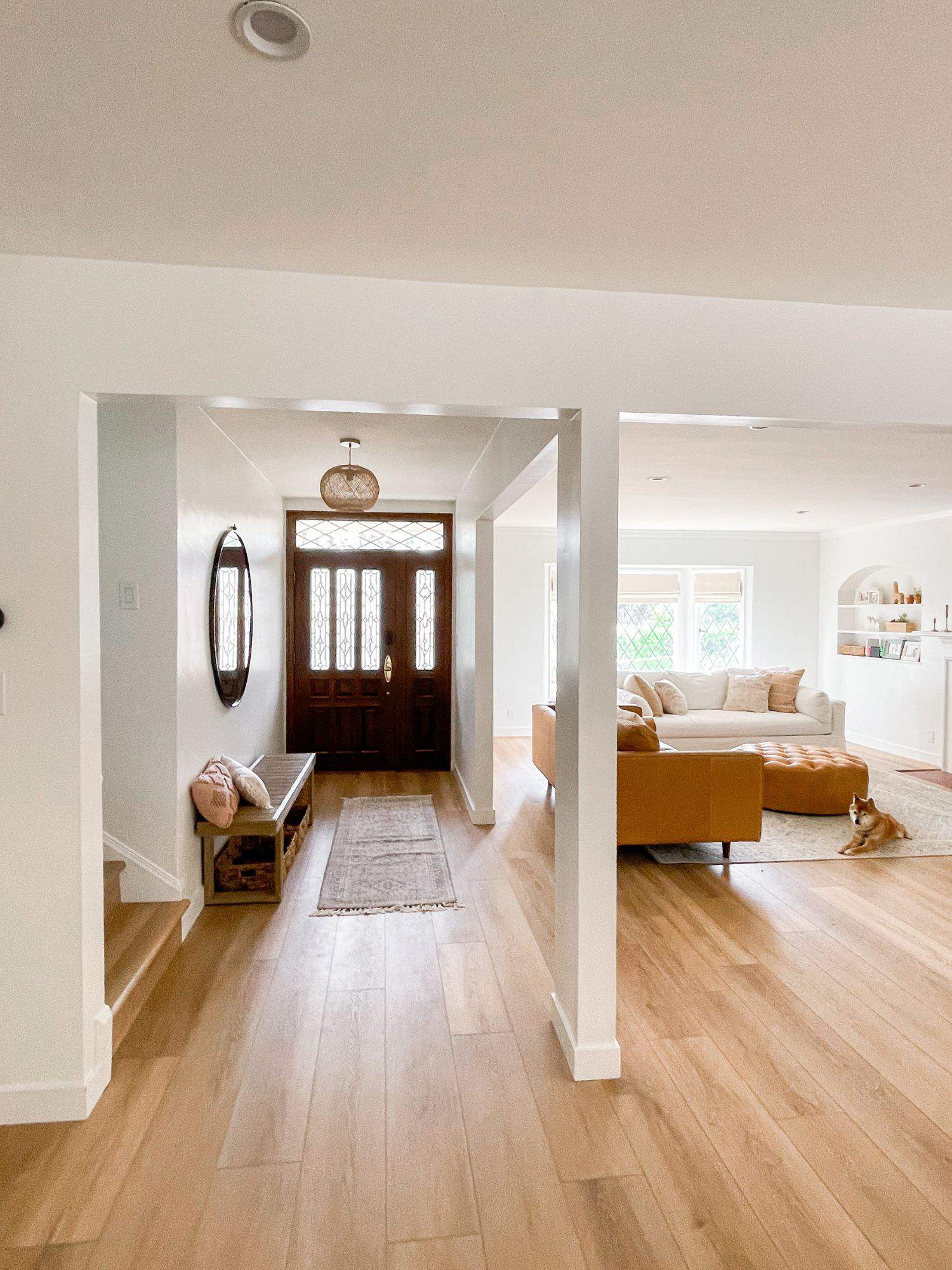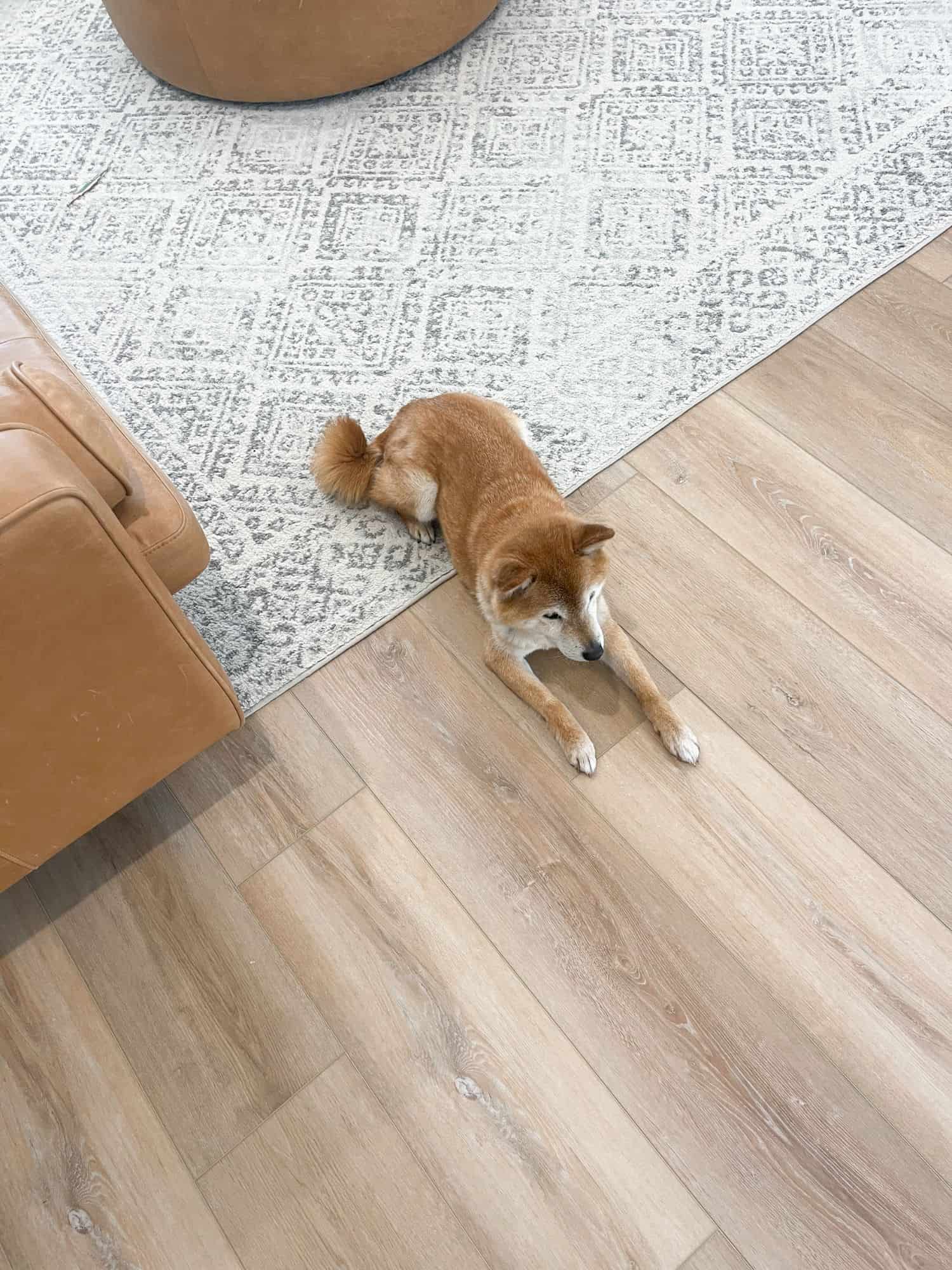 Depending on the light, it can appear a bit reddish or more blonde, but overall, it gives a nice warm wood tone look.
Curability and Performance
We have two kids and a dog. Knowing that my kids will be really rough with the floor, pulling chairs and riding toys, and spill stuff, I needed a waterproof vinyl floor. Coretec Cairo Oak flooring is both waterproof and scratch resistant.
And according to the manufacturer, "All COREtec floors are dimensionally stable, and will not expand or contract due to temperature or humidity under normal conditions." and "Each COREtec Pro Plus XL Enhanced plank or tile has an attached cork underlayment for a quieter, warmer floor that is naturally resistant to mold and mildew that can cause odors."
From my experience, it is highly resistant to scratches, very easy to clean and maintain, and so far, didn't have any issues with liquid spills. So to rate the performance, I would give 10/10.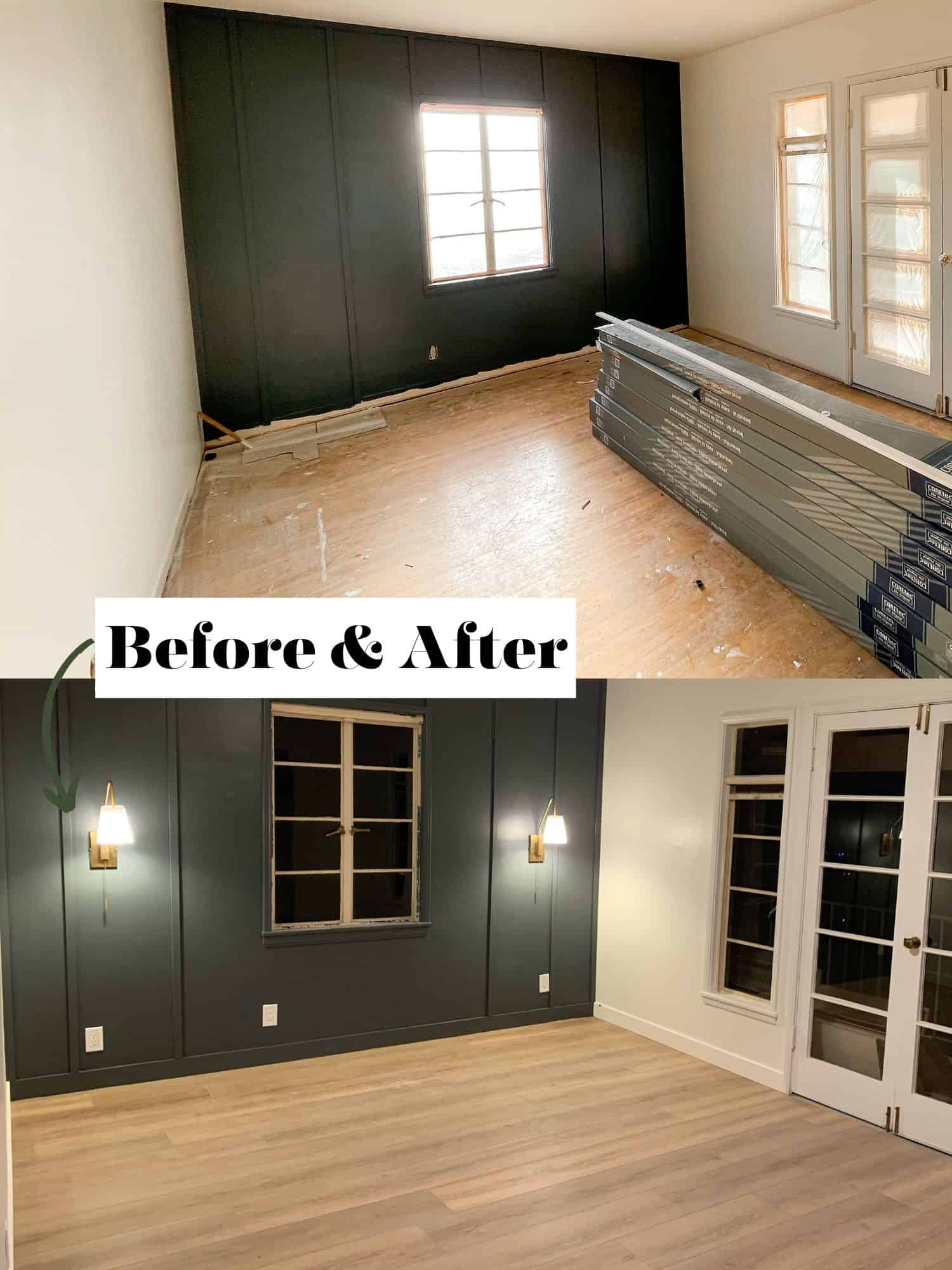 Installation Process & Cost
The brand says it can be glued or clicked in. We chose to do the clicking in installation, as it was lower cost of installation.
I wouldn't do it DIY style for floors, as there is a lot of cutting and hammering involved, as well as ensuring the subfloors are leveled. Our floor installation crew had to level out the floor before installing the vinyl plants to avoid any issues with enlarged gaps and squeaking floors.
When purchasing these floors, not only do you have to calculate the sq footage of the space you need the planks for, you also need to figure out what additional pieces you would need (ie. T moulding, trim pieces, stair noses, and baseboards)
If you are asking whether you need underlayment for Coretec floors, then you can find your answers on their website. Basically you don't need it, as long as the floor is leveled.
We haven't used underlayment for our floors for example.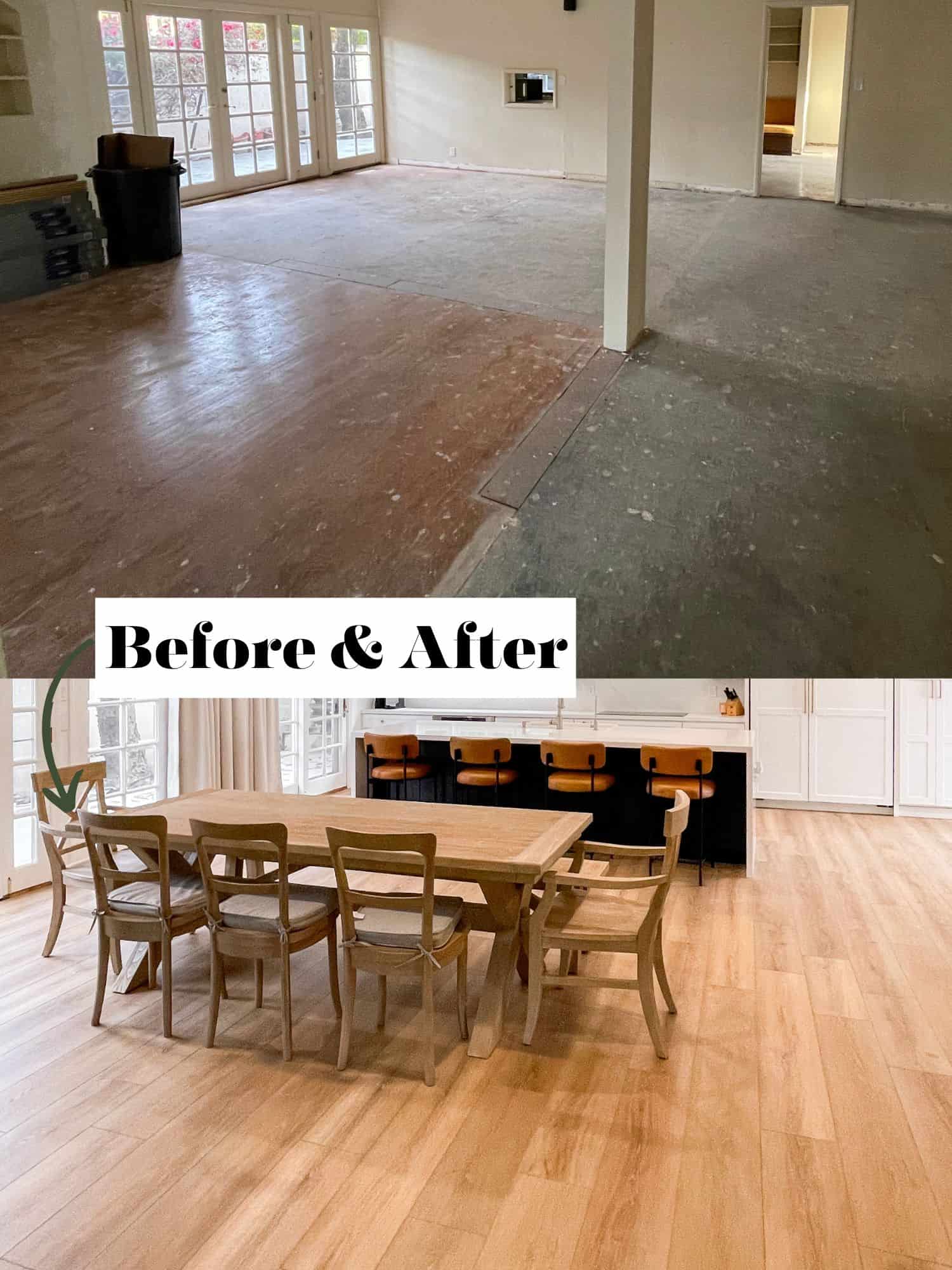 Maintenance and Cleaning
I have gone over the best mop for vinyl floors in a separate blog post. You can vacuum and mop the floors, but steam cleaning isn't recommended for LVPs.
Cost and Value
You can get Coretec Cairo Oak XL at about $4.59 per sq ft. Compared to real white oak hardwood floor which can cost anywhere between $5.99 - $10.99 per sq ft, Coretec Cairo Oak XL is an affordable option that also wants low maintenance.
Also, hardwood floor installation costs are much higher than LVPs that are floating and can be clicked in.
RELEVANT POST: