Free Kindergarten Math Worksheets - Schools are starting again and this is such an exciting for kindergarteners who are going to school for the first time. If your children attended preschool, this is still such an amazing time as they are officially off to a school.  If you are looking for kindergarten common core math worksheets, then I've done the work for you in this post! 
Can't believe your kid is starting an official school?
Yeap, that was me too. 
And there is also a part of you wondering if your kid is ready for kindergarten. 
I wondered whether my son knows basic stuff for school, worrying (as a typical mom would) whether he might not feel confident since he feels behind compared to other kids. 
Well, if your child has been attending a preschool, then there's less of that worry since they normally prep children for kindergarten readiness. 
And even if your child is being readied in preschool, it doesn't hurt to prep your child for kindergarten at home. 
In this post, I've compiled a list of free kindergarten math worksheets that will help your child be ready for school. These can be used as supplements to what they are doing in kindergarten, or as prep work before they start kindergarten. 
The key is making all of this 'learning' fun. 
I've compiled kindergarten math worksheets that are engaging and fun.
This post may contain affiliate links. Please read our disclosure for more info.
FREE KINDERGARTEN MATH WORKSHEETS

Kindergarten Math Coloring Worksheets
One of the fun kindergarten math activities that you can do with your child to make learning fun is using these coloring worksheets. It helps with number sequence, number comparisons, and simple additions and subtractions.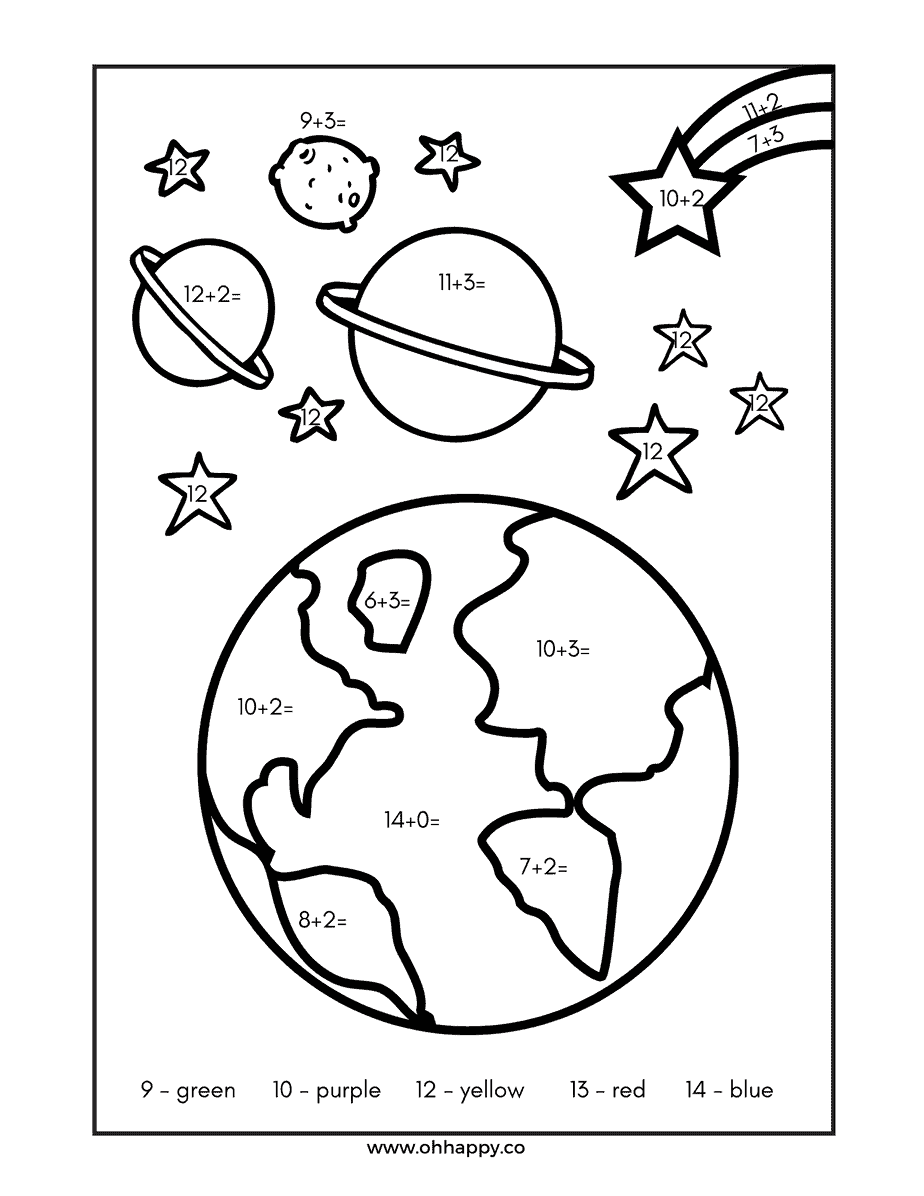 Source: Oh Happy
Source: The Stem Laboratory
Source: Hugo L'escargot
RELEVANT READ:
Kindergarten Math Worksheets Missing Numbers
One of kindergarten math common core is counting, sequencing, and comparing numbers. These missing numbers math worksheets for kindergarteners help with that understanding and a fun way to practice numbers!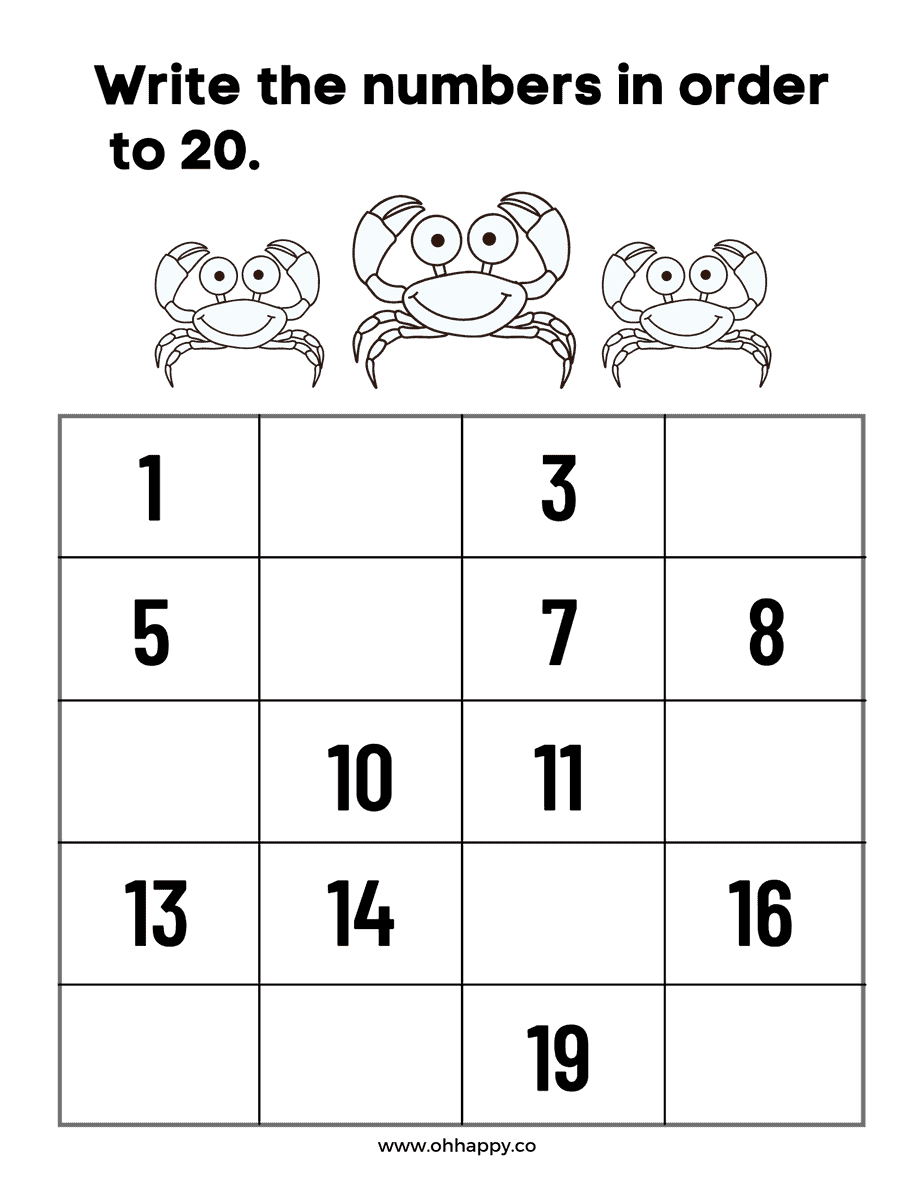 Source: Oh Happy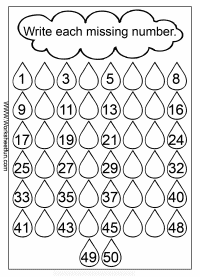 Source: Worksheet Fun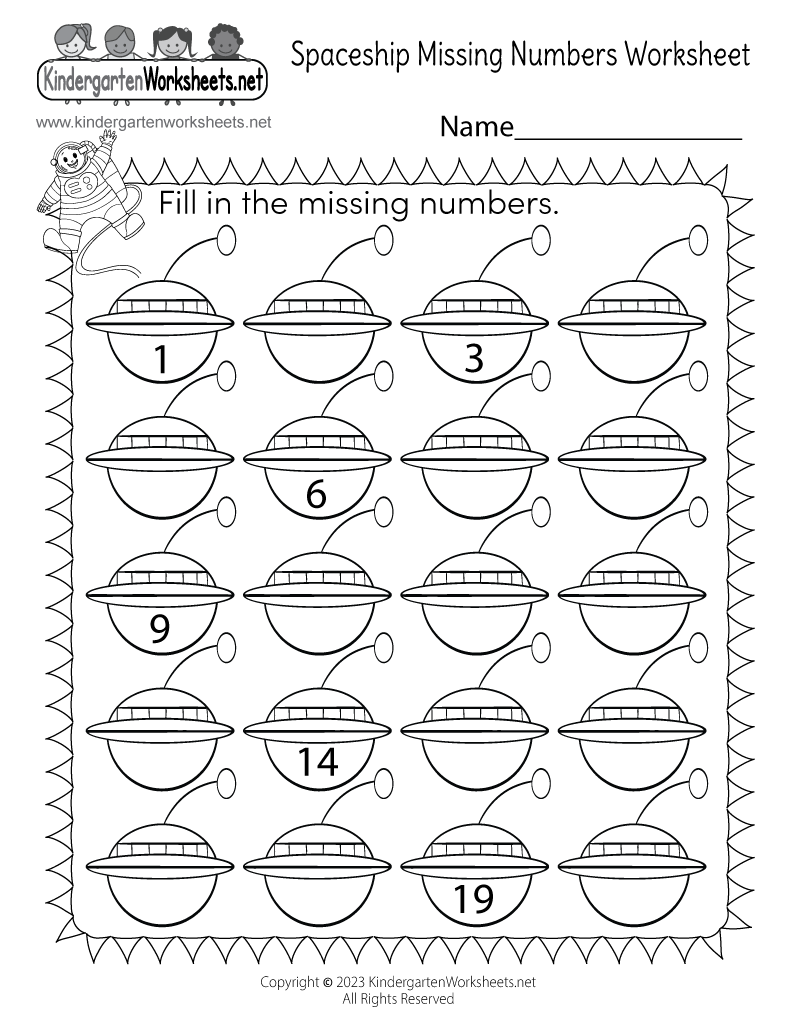 Source: Kindergarten Worksheets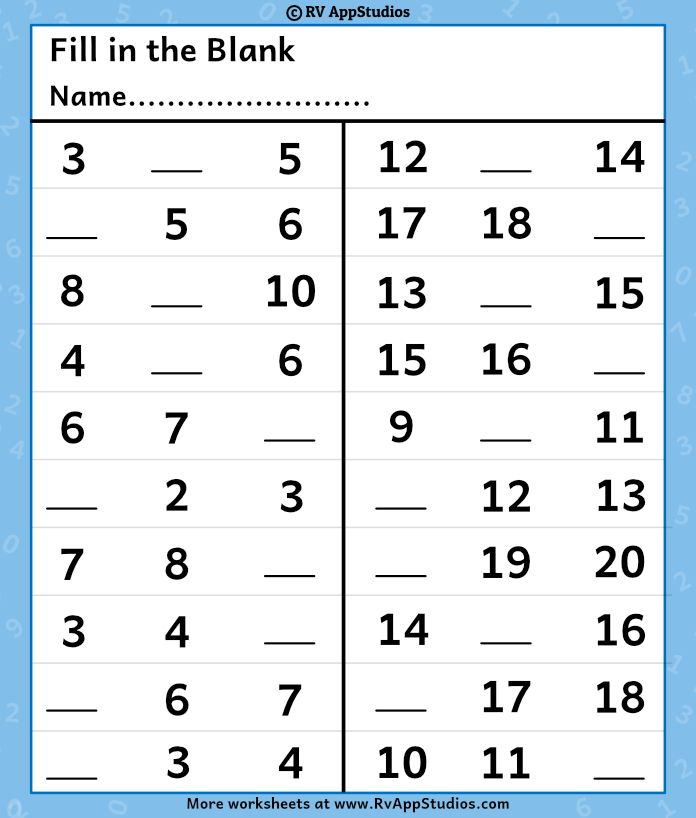 Source: RV App Studios
Cut and Paste Math Worksheets for Kindergarten
Kindergarten children will be practicing their fine motor skills with cutting activities. Scissors help kids perfect their fine motor skills and engage kids in an activity. 
Cut and paste math worksheets will not only help them practice math skills but also their fine motor skills!
Source: Keeping My Kiddo Busy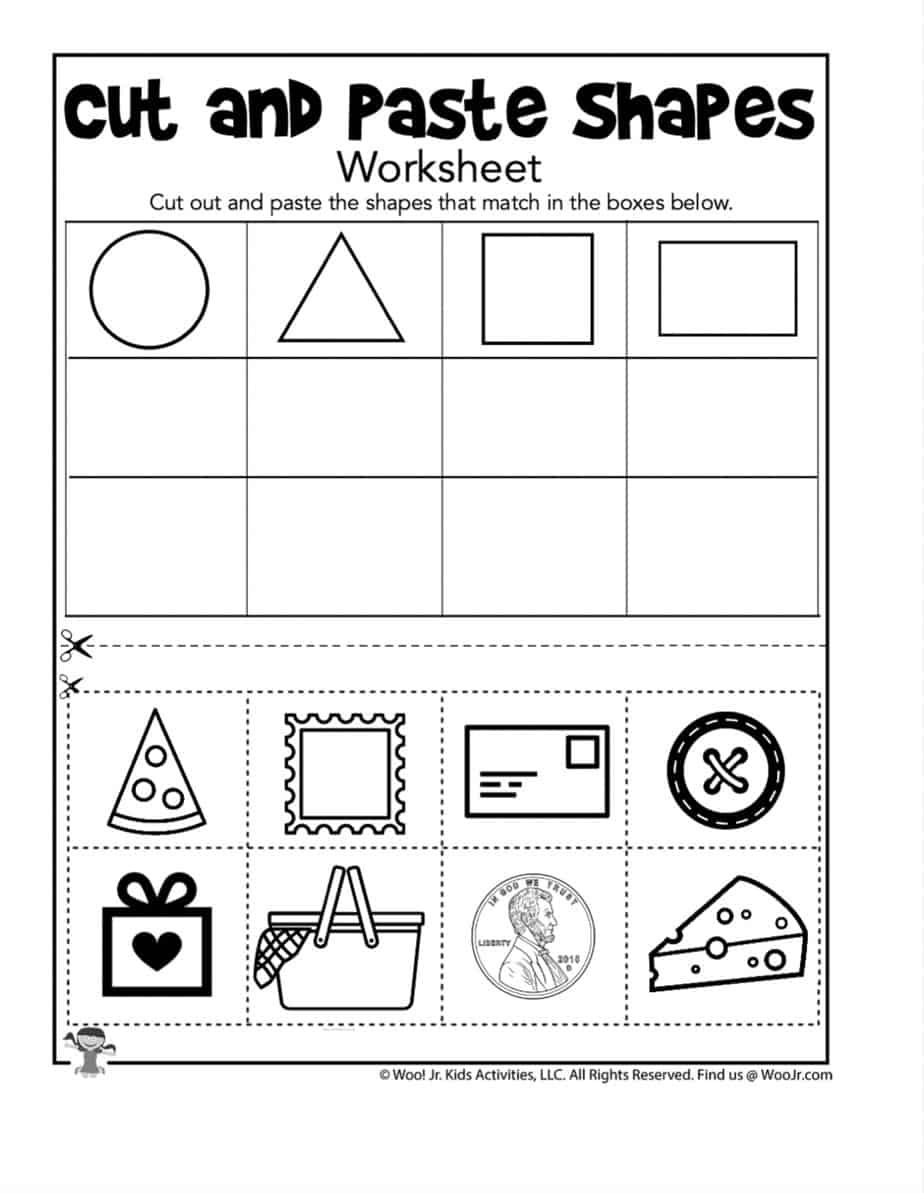 Source: Woo Jr. 
Kindergarten Math Worksheets Addition and Subtraction
According to Kindergarten math core standards, kids are expected to add and subtract fluently within 5. And also add and subtract within 10 and solve problems that make 10. 
These can be achieved with the following math worksheets or playing math games to make the whole learning more fun. I've listed some kindergarten math game options that my son absolutely enjoyed. 
It's the best when your kid is having so much fun that he/she doesn't even realize they are actually practicing math.
Kindergarten Math Addition Worksheets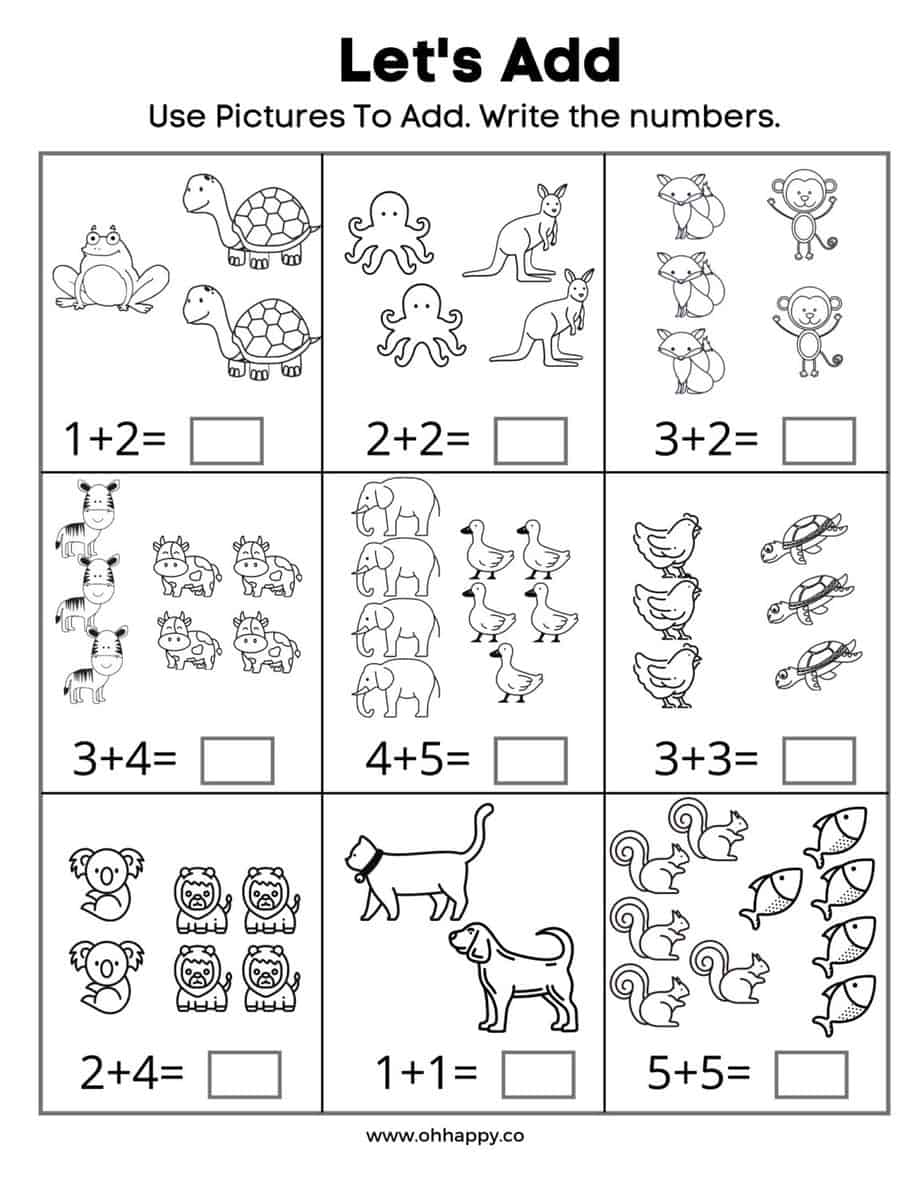 Source: Oh Happy
Source: ABC Worksheet
Source: Superstar Worksheets
Source: Math Salamanders
Source: Preschool Planet
Source: Planning Playtime
Kindergarten Math Subtraction Worksheets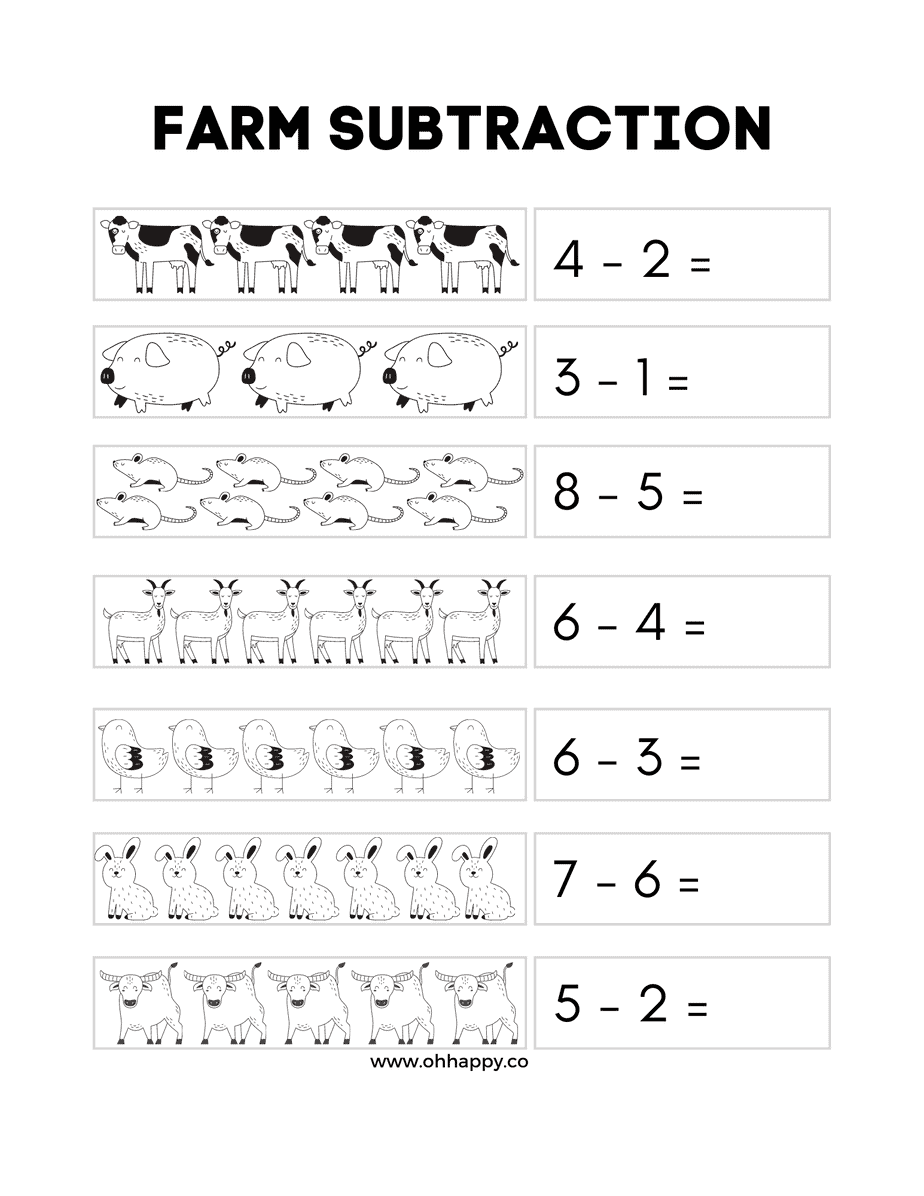 Source: Oh Happy
Source: Superstar Worksheets
Source: Worksheet Fun
Source: Keeping My Kiddo Busy
Source: Active Little Kids
Kindergarten Math Games
If you want to take kindergarten math learning up a notch, then these board games are a great way to practice addition and subtraction while playing a game. 
We've used all of these games at home and they are great in speeding up kindergarten math additions, subtractions, and counting. 
Kindergarten Math Games - Zingo 1-2-3
Math Games For Kindergarten - Sum Swamp