30+ Dream Big Quotes - Looking for some inspiration? Trying to set goals for the upcoming school year or upcoming new year, or trying to get daily motivation? I've compiled a list of my favorite dream big quotes in this post to get you motivated and dream big today. They are definitely inspiring quotes about dreaming big!
WHY YOU SHOULD DREAM BIG
You probably already know why you should be dreaming big, if you've landed here.
While I believe that you should be setting achievable goals that you can stretch yourself to achieve, your dream should be BIG. Your small goals should be stepping stones to realizing your big dream.
Even if your dream seems ridiculous right now, you may look back in few years and laugh at yourself how you wished you had dreamed bigger.
And we all want something better for ourselves, no matter where you are at in your life. So keep dreaming. Get inspired with these dream big inspirational quotes.
And if you are a parent like me, share these with your kids. I've listed few of my favorite dream big quotes for kids, so make sure you scroll all the way through!
DREAM BIG QUOTES
1. "Always remember, you have within you the strength, the patience, and the passion to reach for the stars to change the world." —Harriet Tubman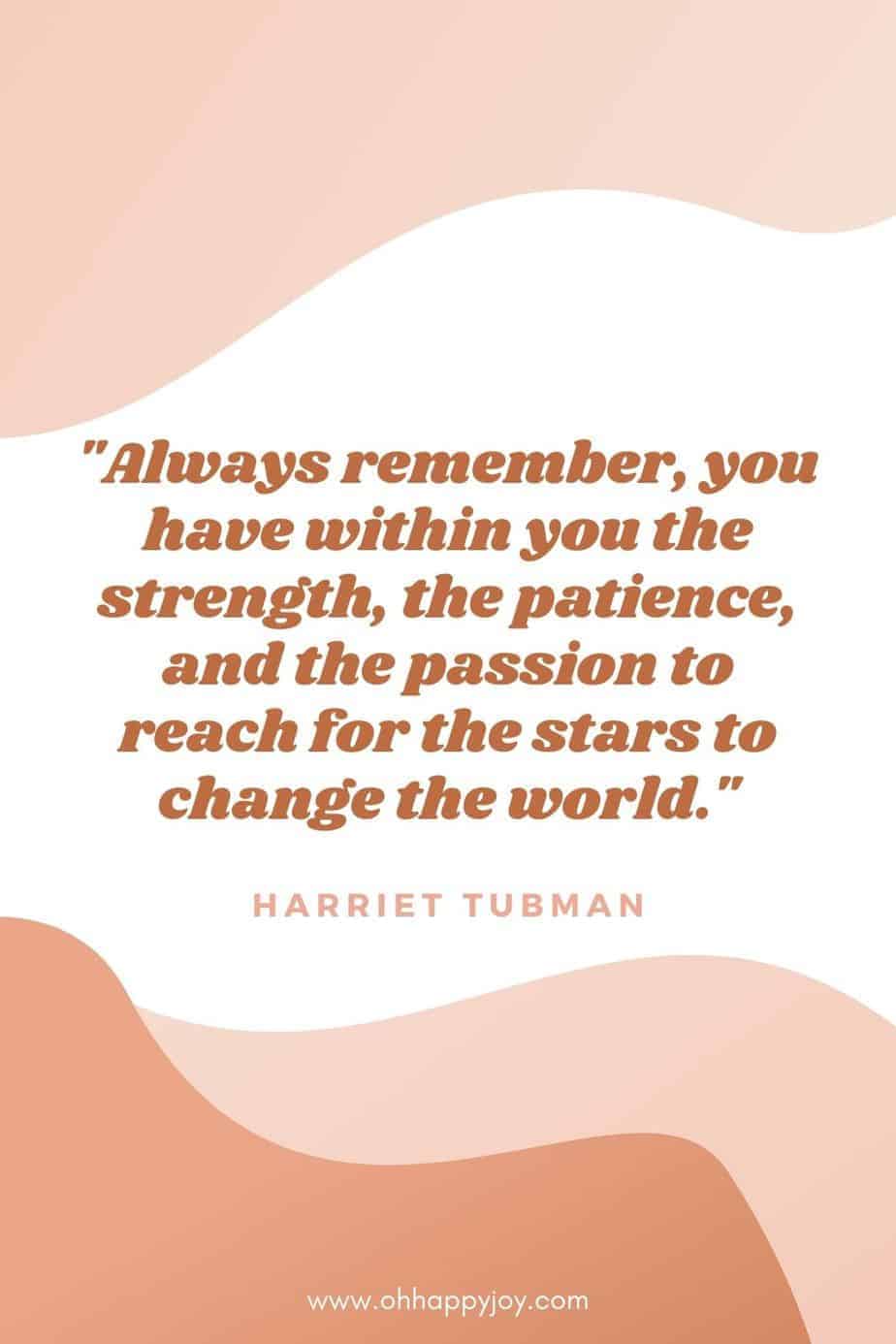 2. "No one has ever achieved greatness without dreams." —Roy Bennett's The Light in the Heart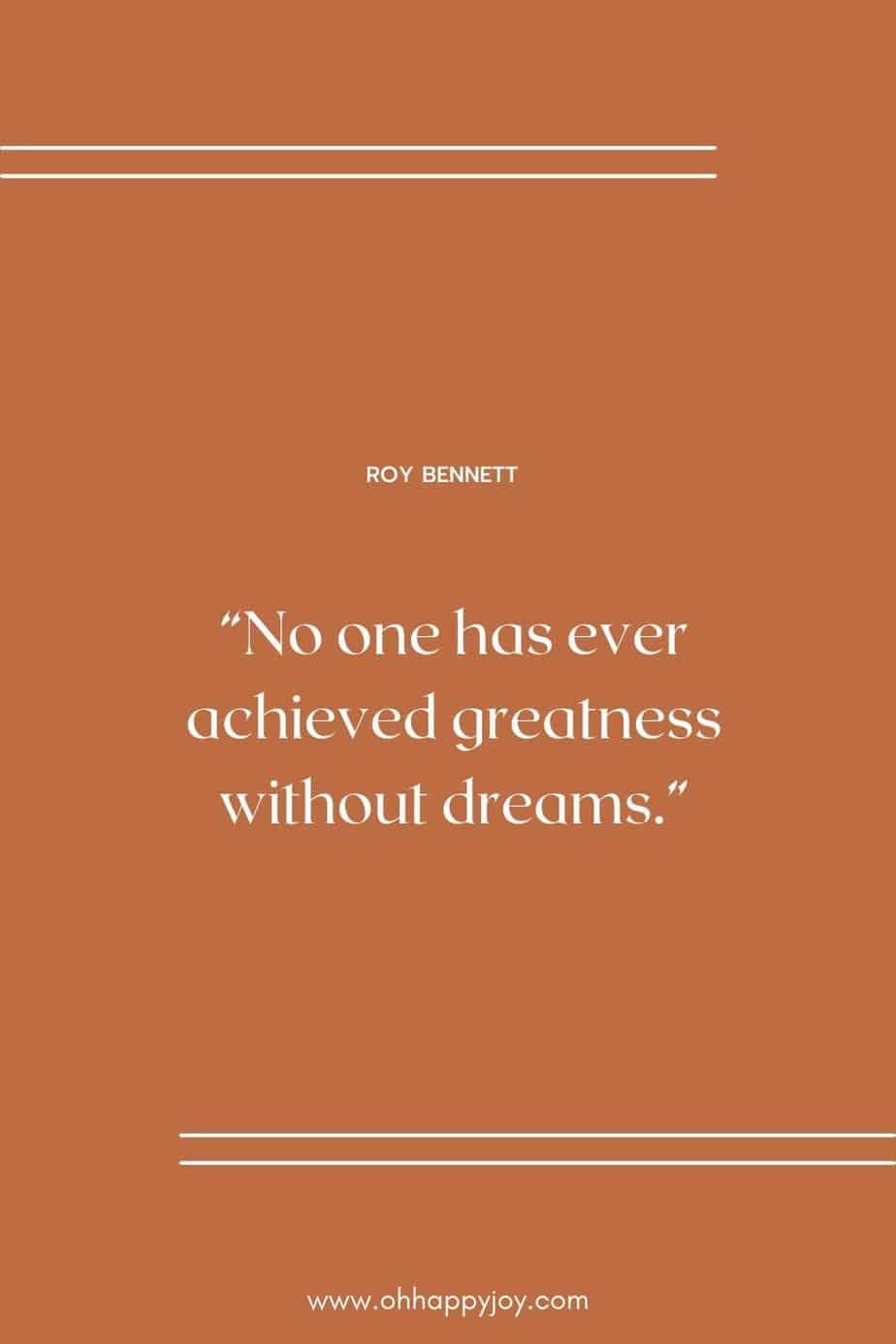 3. "All our dreams can come true, if we have the courage to pursue them."—Walt Disney
4. "Dare to dream, then decide to do." —Annette White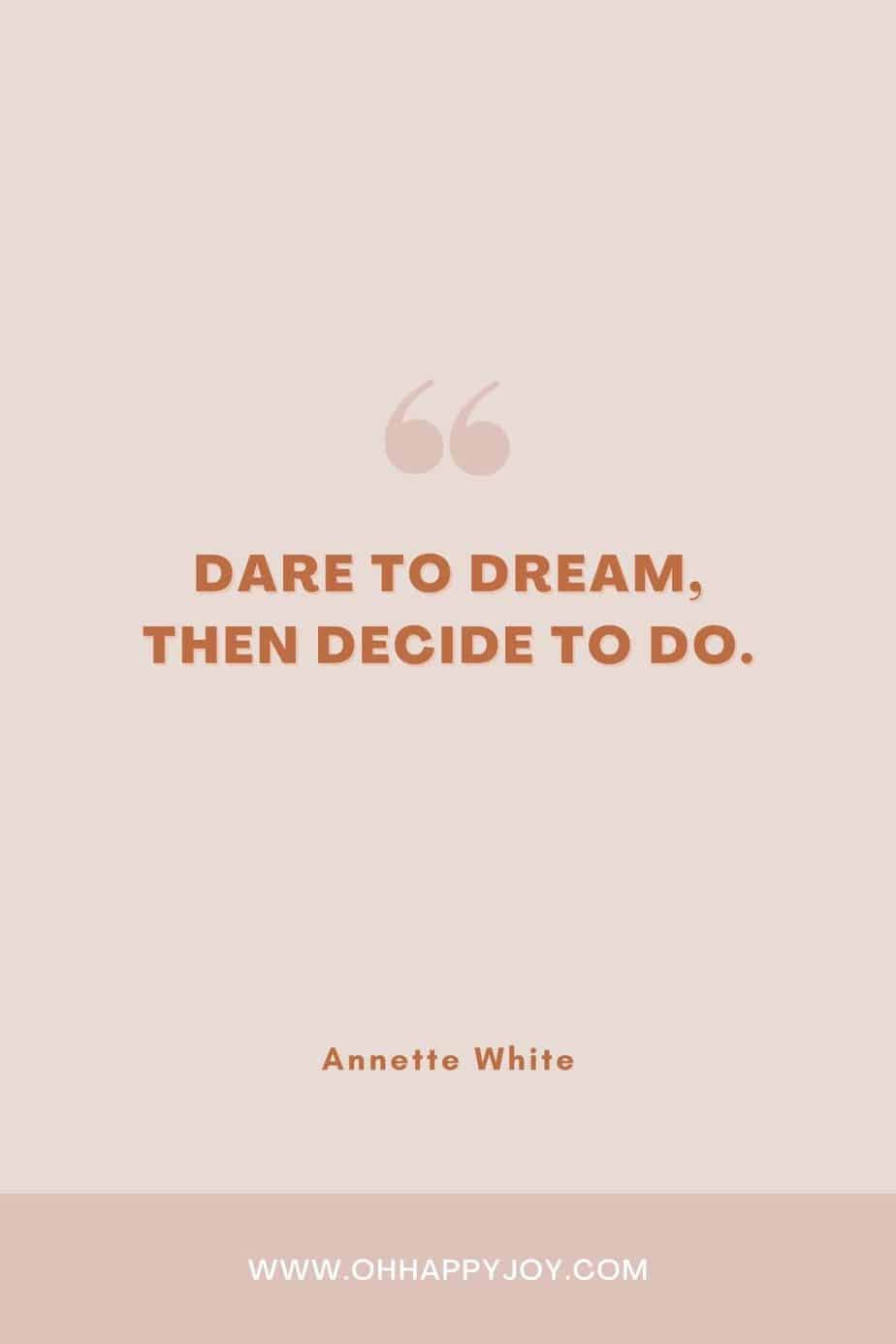 5. "Don't ever let someone tell you that you can't do something. You got a dream, you gotta protect it." —In The Pursuit of Happyness, Chris Gardner (Will Smith)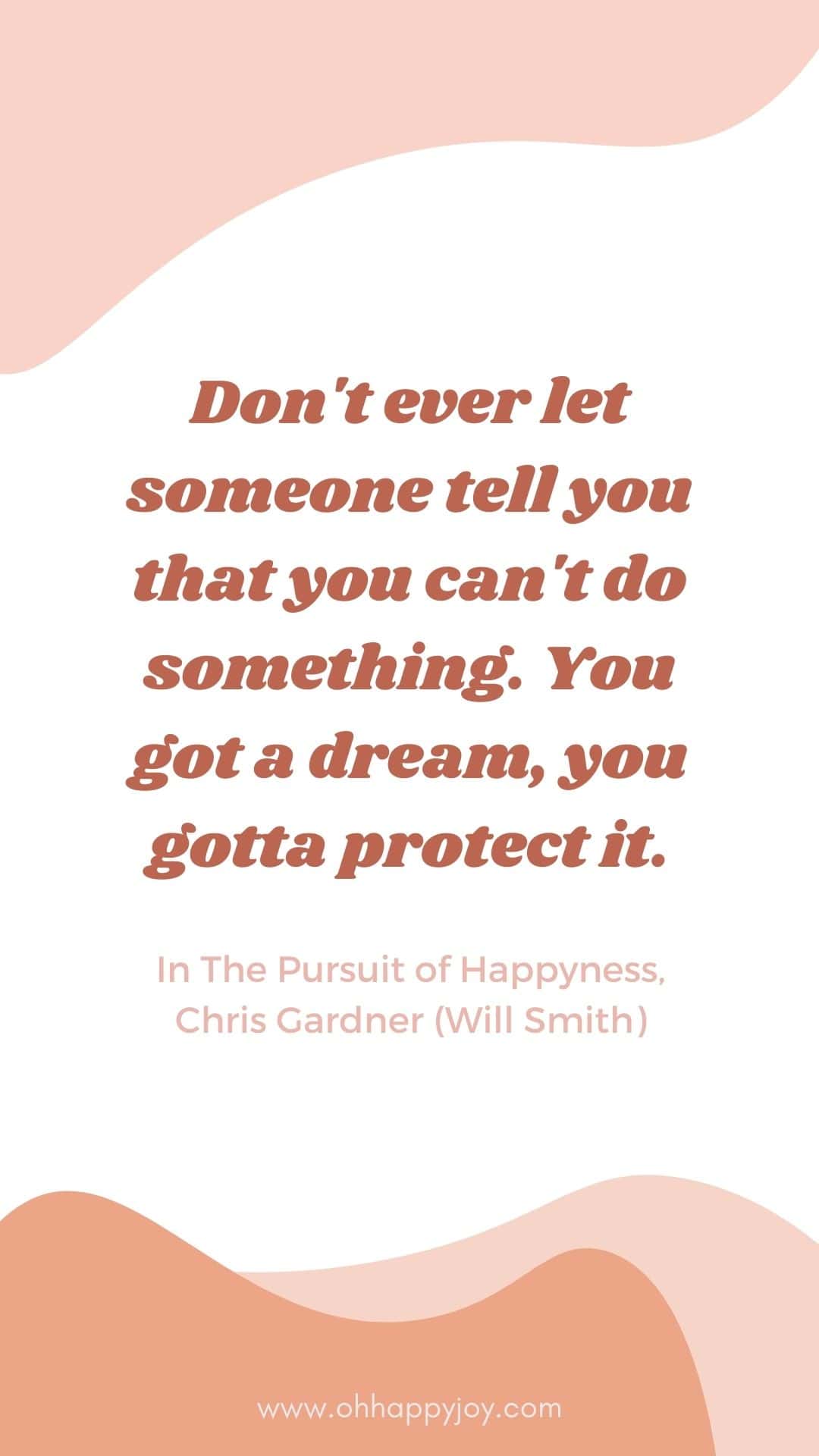 6. "If it doesn't scare you, you're probably not dreaming big enough." —Tory Burch
7. "There is only one thing that makes a dream impossible to achieve: the fear of failure. When you want something, all the universe conspires in helping you to achieve it." —Paulo Coelho's best-selling book, The Alchemist
8. "The future belongs to those who believe in the beauty of their dreams."—Eleanor Roosevelt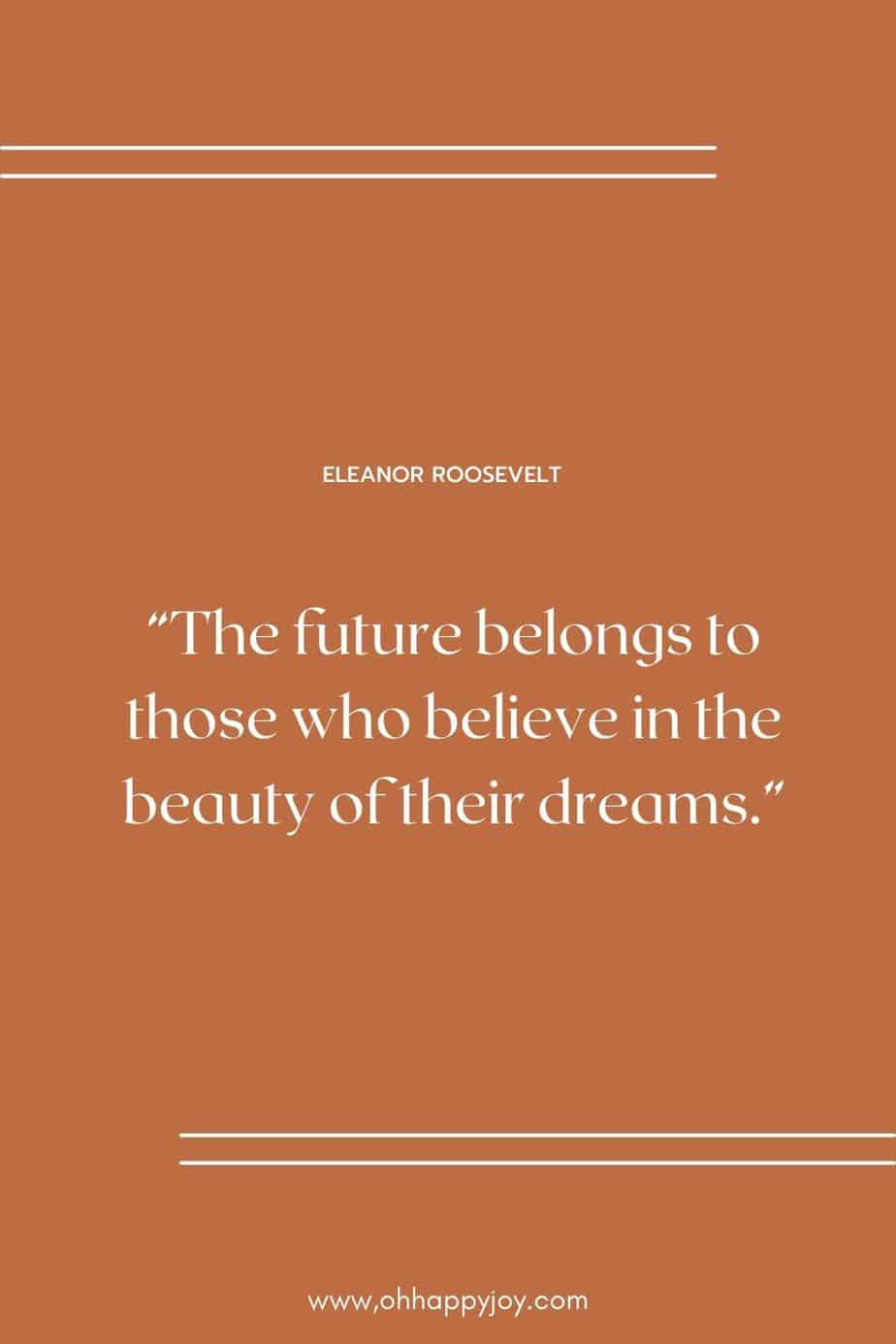 9. "All successful people, men and women are big dreamers. They imagine what their future could be, ideal in every respect, and then they work every day toward their distant vision, that goal or purpose." —Brian Tracy
10. "Whatever you do, or dream you can, begin it. Boldness has genius and power and magic in it." — Goethe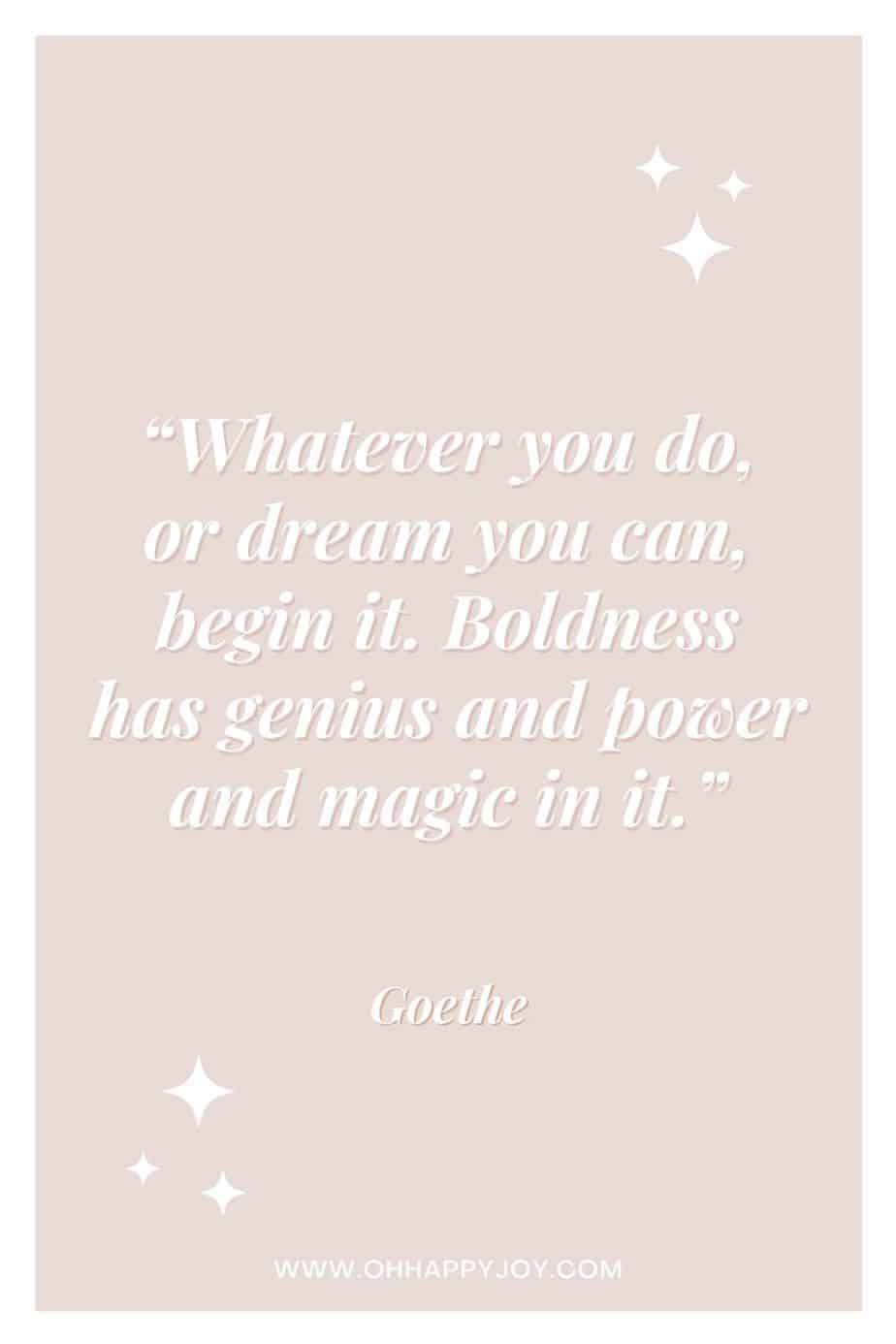 11. "Twenty years from now you will be more disappointed by the things you didn't do than by the ones you did. So throw off the bowlines. Sail away from the safe harbor. Catch the trade winds in your sails. Explore. Dream. Discover." – Mark Twain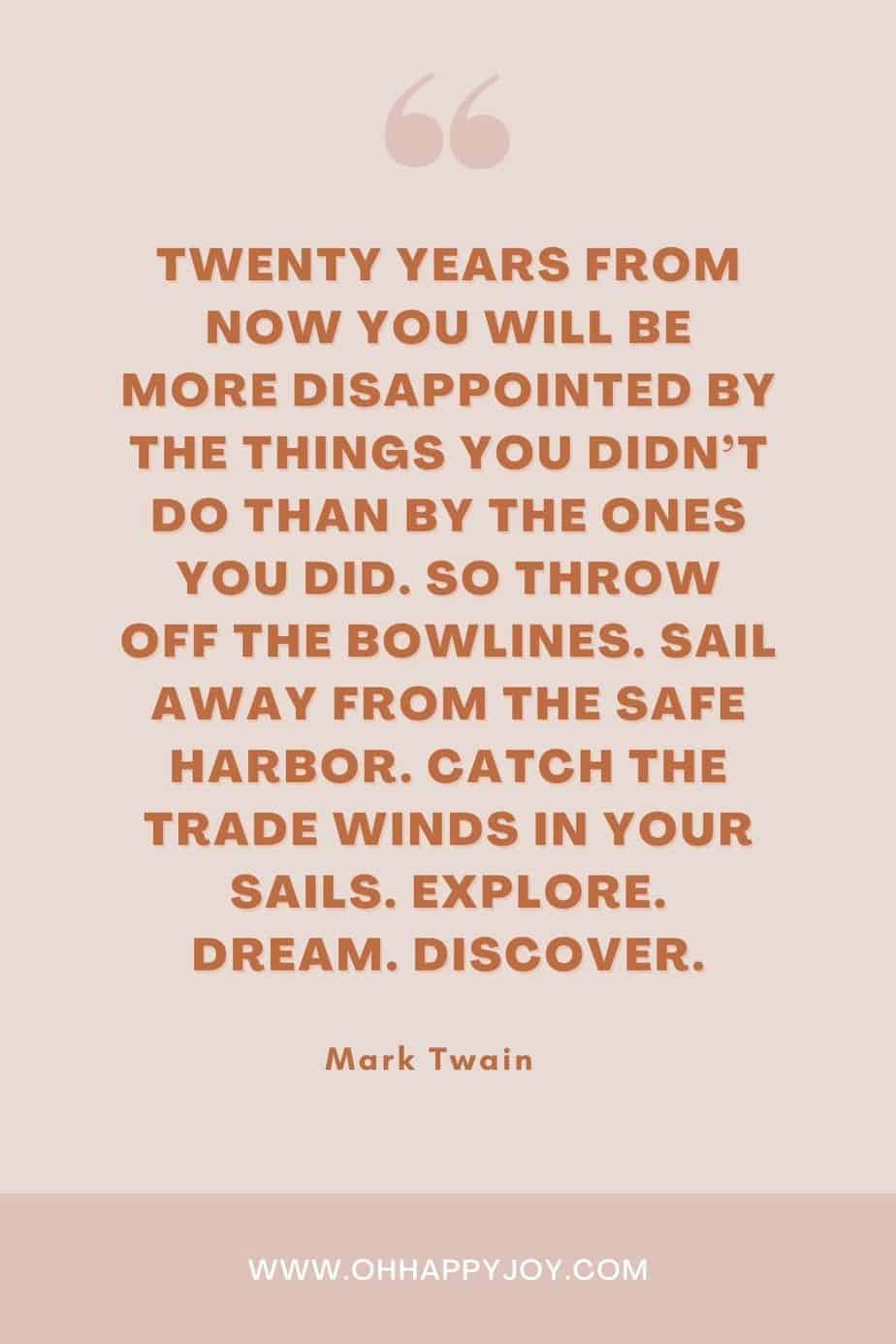 12. "The struggles we endure today will be the 'good old days' we laugh about tomorrow." ― Aaron Lauritsen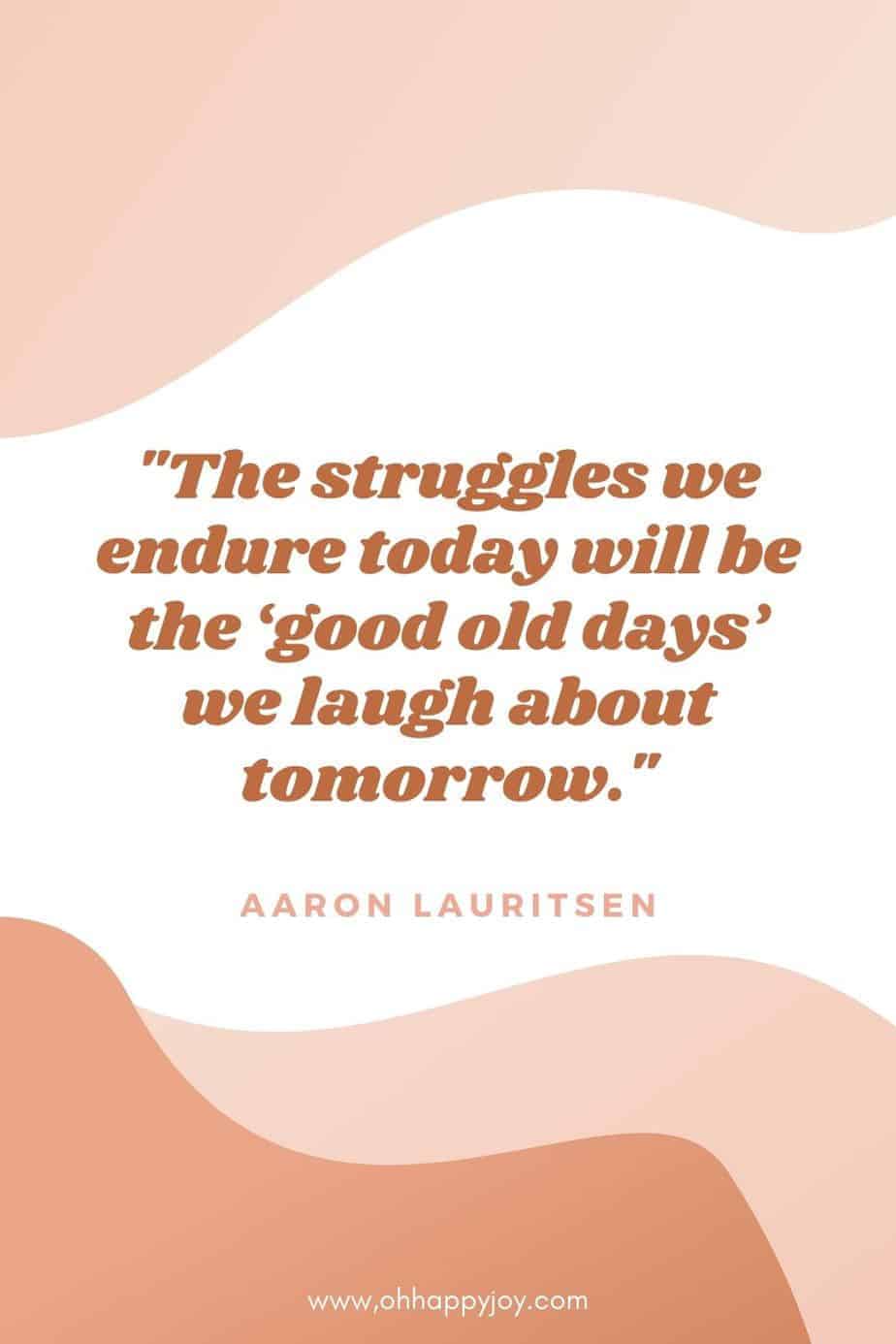 13. "Dream lofty dreams, and as you dream, so shall you become." – John Ruskin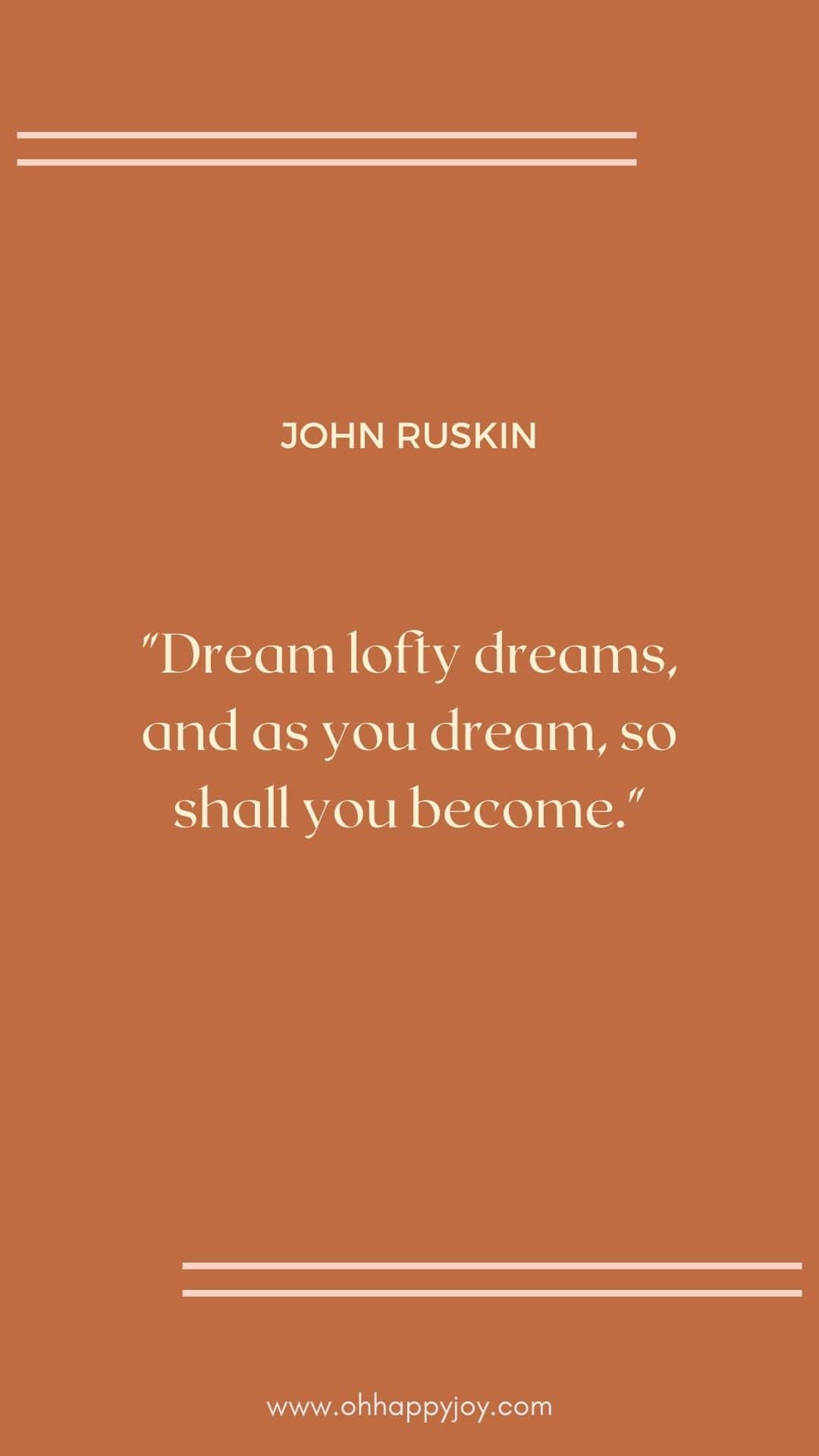 14. "Reality is wrong. Dreams are for real." – Tupac Shakur
15. "Dream bigger than you think anyone else will let you. Nobody's in charge of your thoughts, just go for it." – Strange Flow, the Extreme Motivation Books
16. "When you cease to dream, you cease to live." – Malcolm Forbes
17. "All your dreams are within reach, no matter how big or crazy they might seem." – Jeannette Maw, LOA for the Real World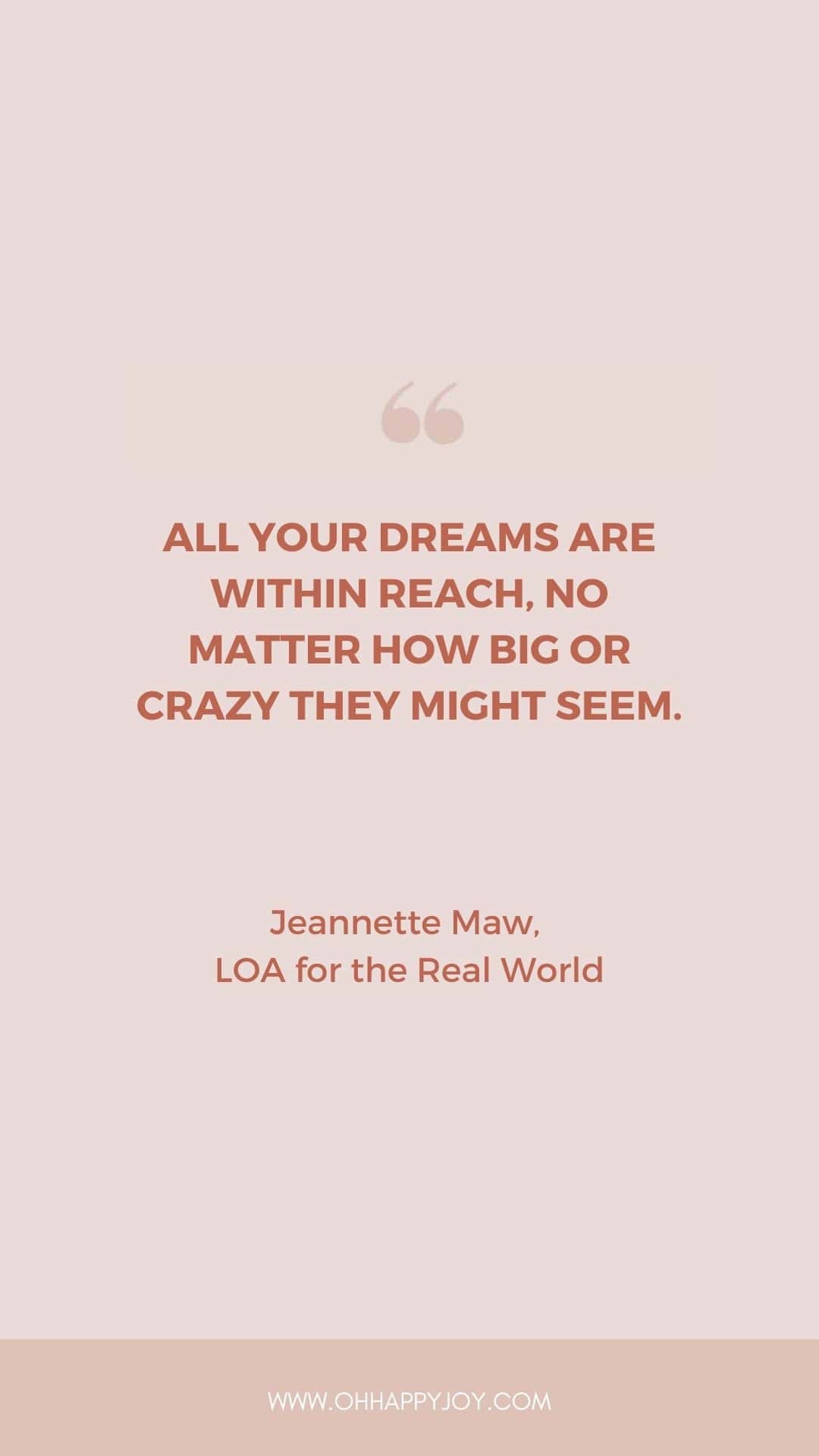 18. "I tell people I'm too stupid to know what's impossible. I have ridiculously large dreams, and half the time they come true." – Debi Thomas
19. "Never give up on what you really want to do. The person with big dreams is more powerful than the one with all the facts." – H. Jackson Brown, Jr.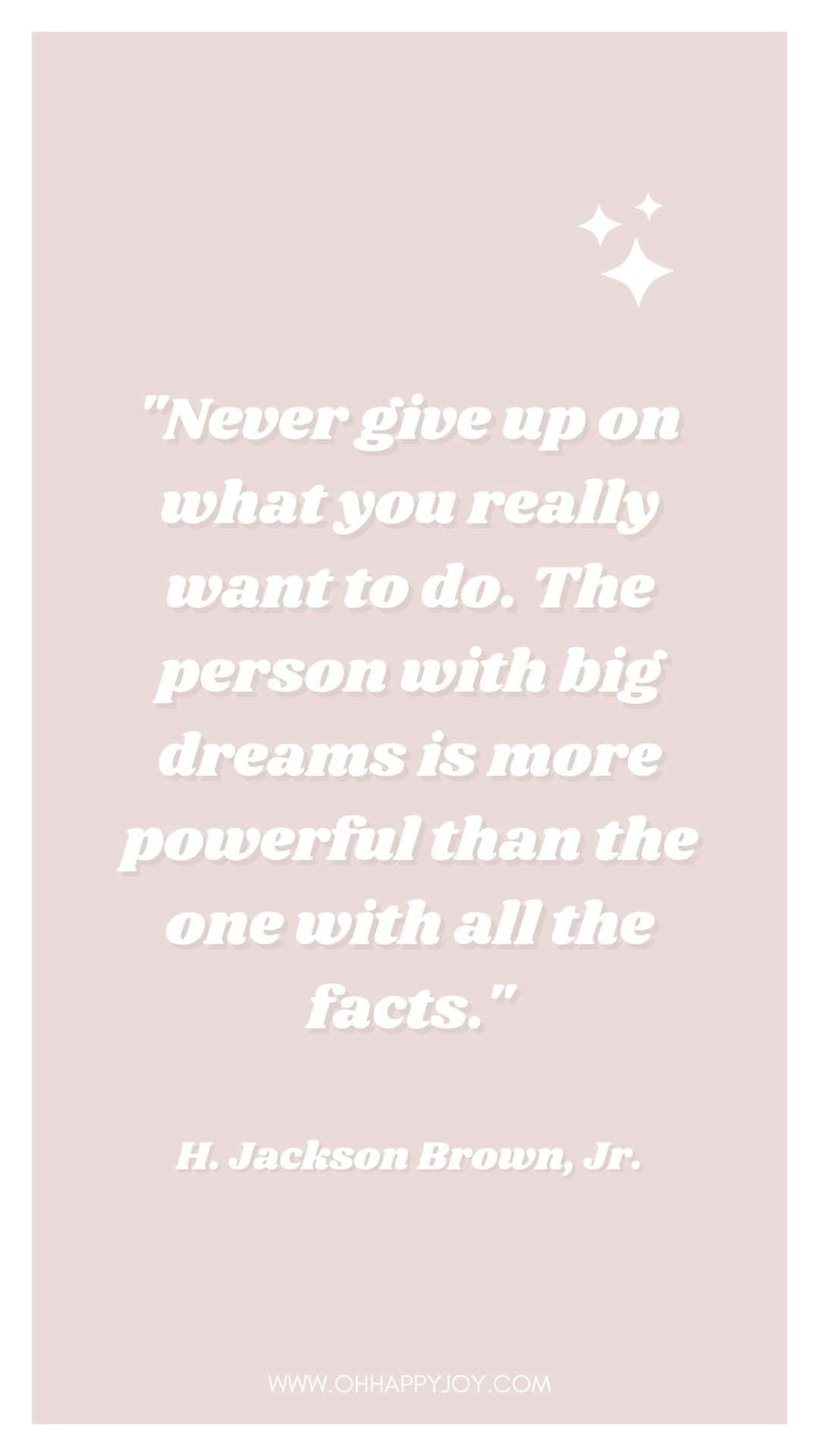 RELEVANT READ:
20. "The biggest adventure you can take is to live the life of your dreams." – Oprah Winfrey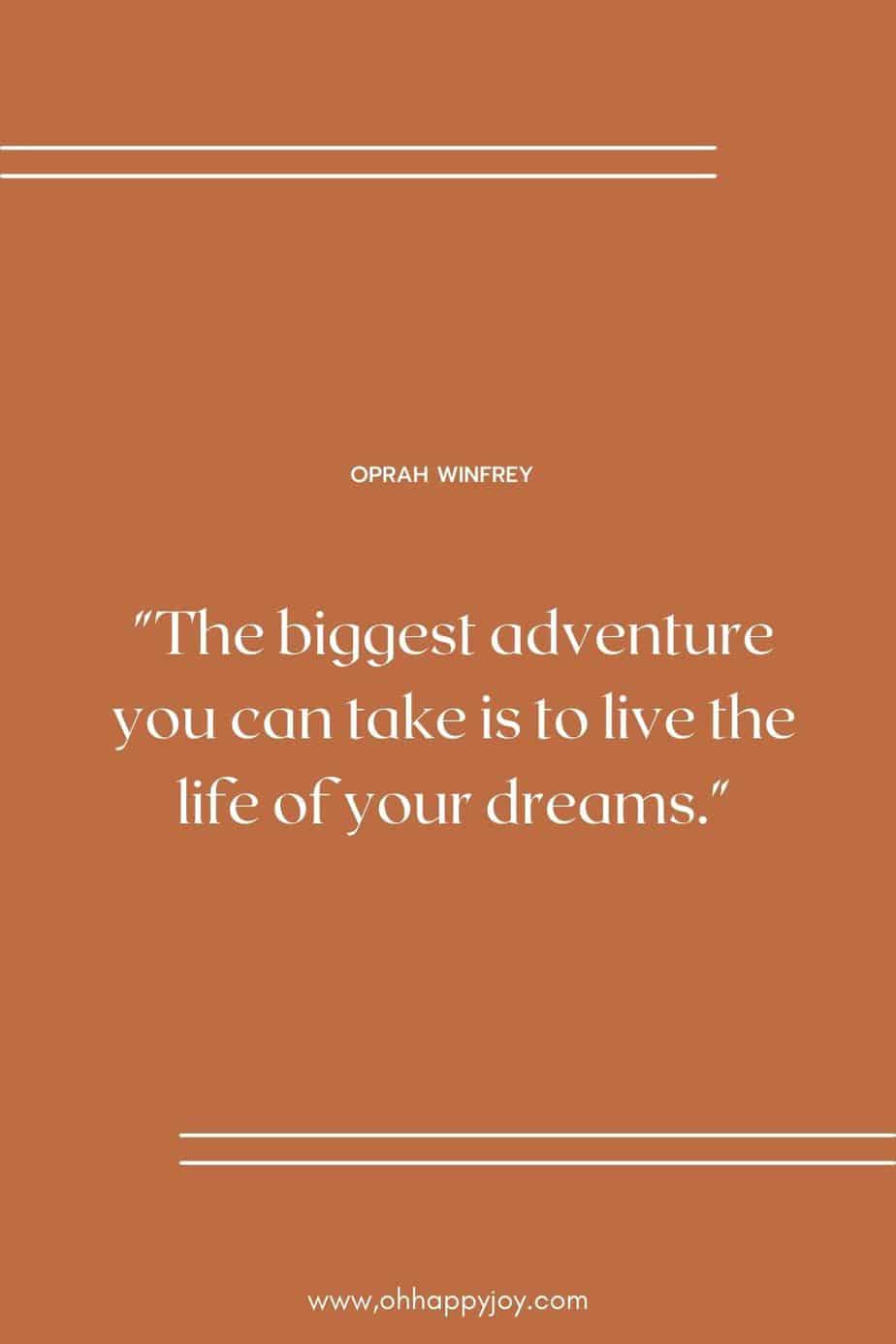 21. "Shoot for the moon and if you miss you'll be among the stars." – Les Brown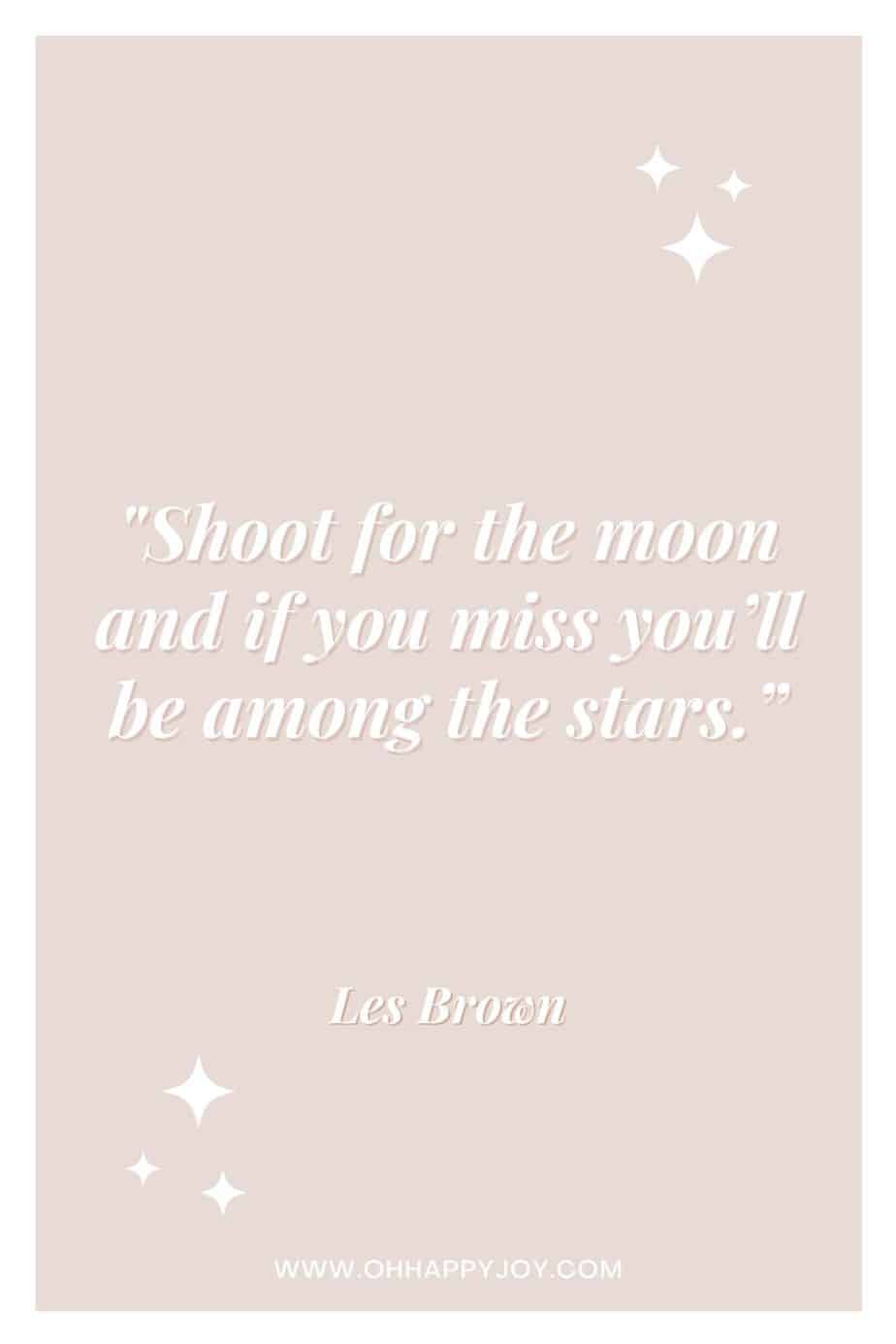 22. "You have to dream before your dreams can come true." – APJ Abdul Kalam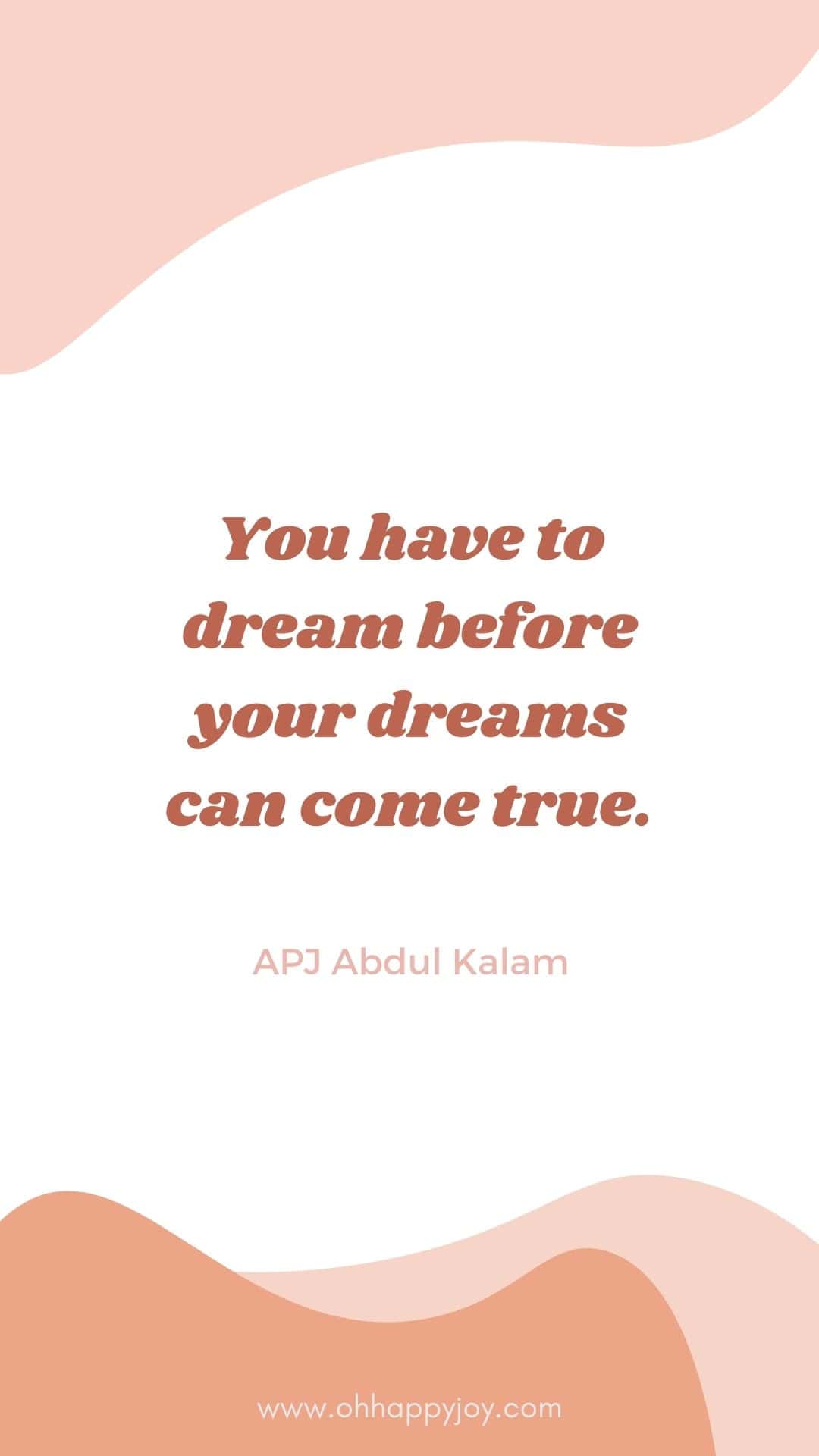 23. To accomplish great things, we must not only act, but also dream; not only plan, but also believe." – Anatole France
24. Dream On, Dream On, Dream until your dream comes true." – Aerosmith Lyrics
25. "The journey of a thousand miles begins with a single step." – Lao Tzu
26. "Without leaps of imagination, or dreaming, we lose the excitement of possibilities. Dreaming, after all, is a form of planning." -Gloria Steinem
27. "Do not wait; the time will never be 'just right.' Start where you stand, and work with whatever tools you may have at your command, and better tools will be found as you go along." —George Herbert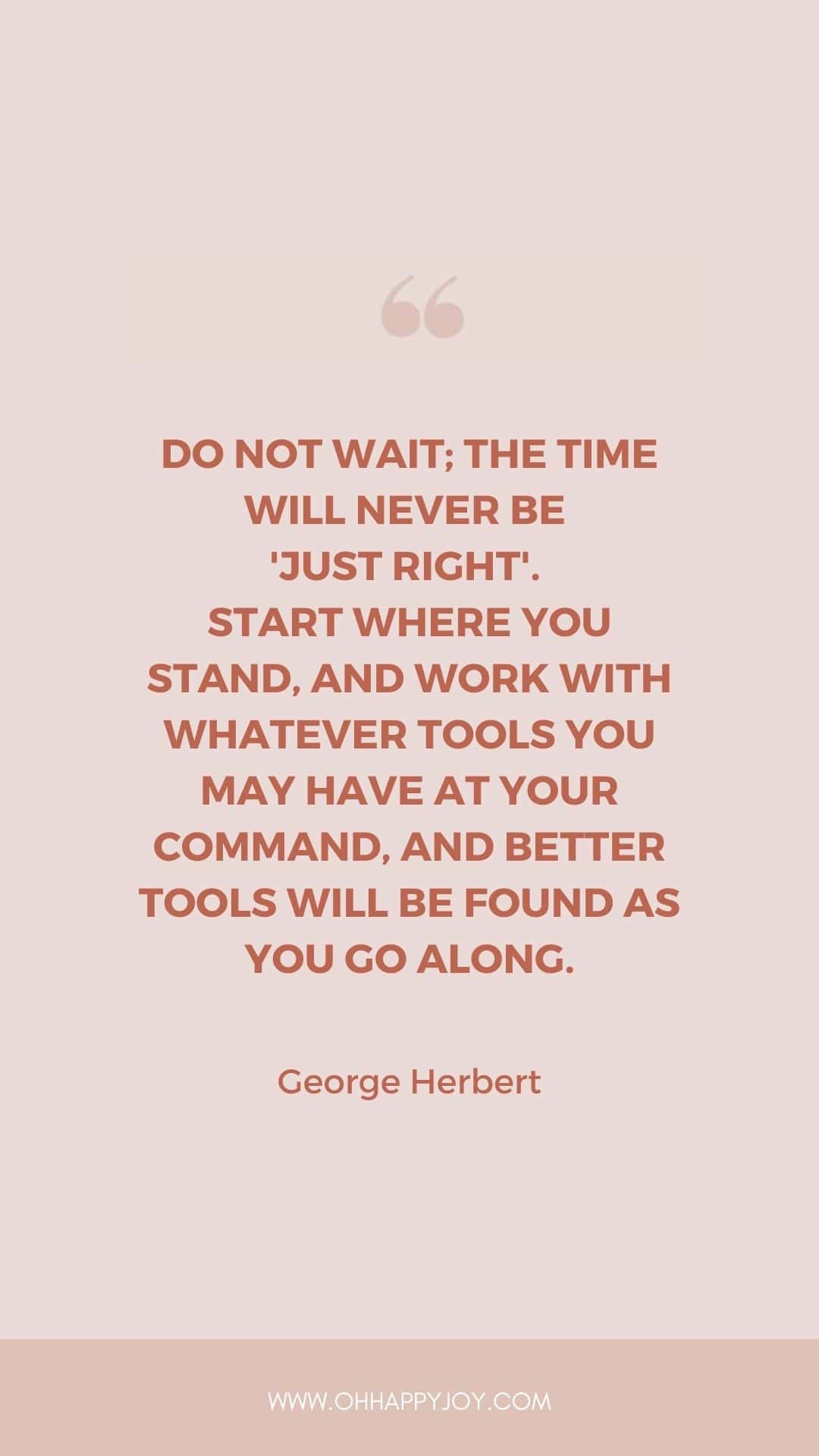 28. "I learned this, at least, by my experiment; that if one advances confidently in the direction of his dreams, and endeavors to live the life which he has imagined, he will meet with a success unexpected in common hours" -Henry David Thoreau
29. "Doubt kills more dreams than failure ever will." -Suzy Kassem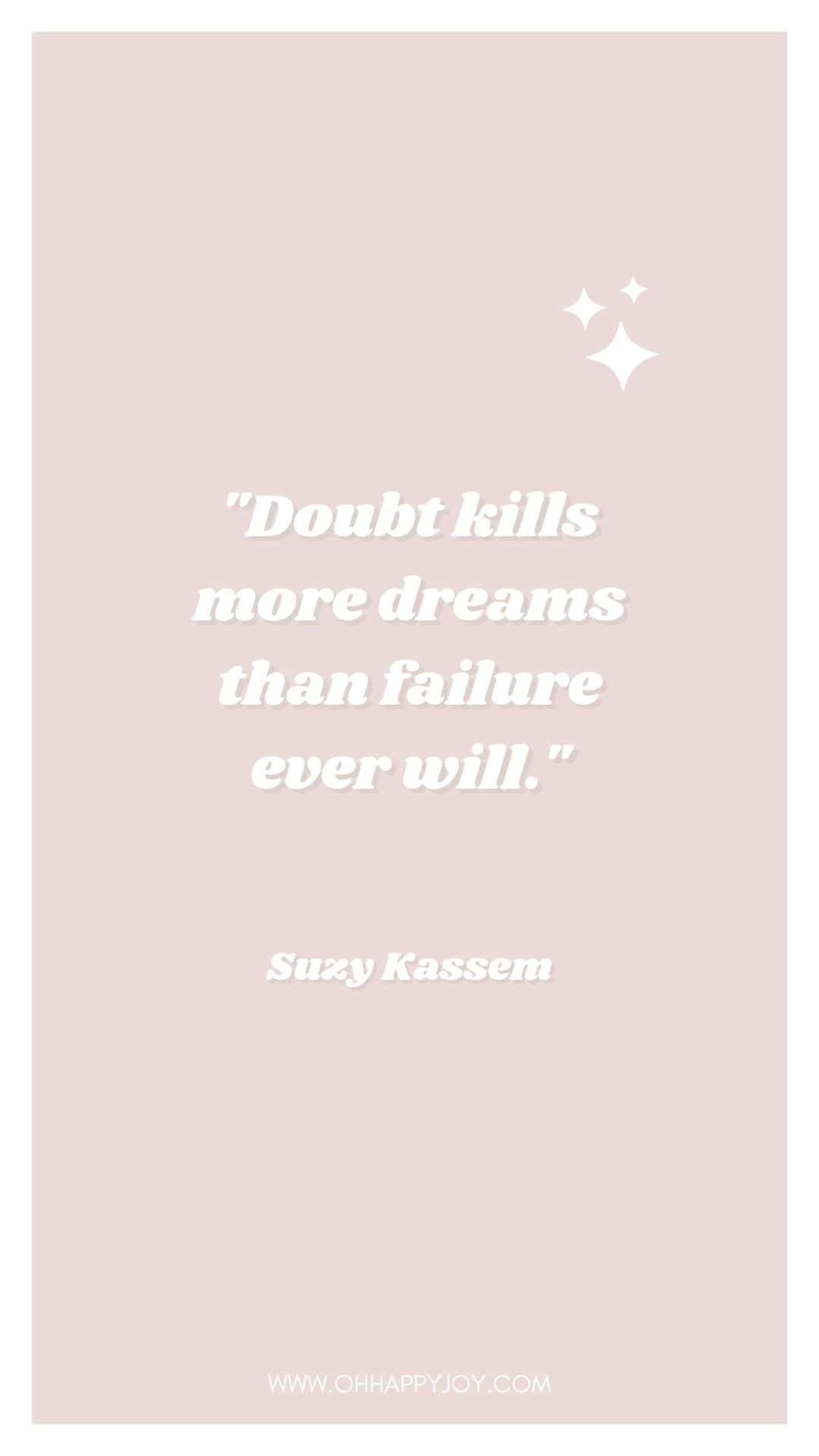 30. "Whatever you can do or dream you can, begin it. Boldness has genius, power, and magic in it." -Johann Wolfgang von Goethe
31. You are never too old to set another goal or to dream a new dream." – C.S. Lewis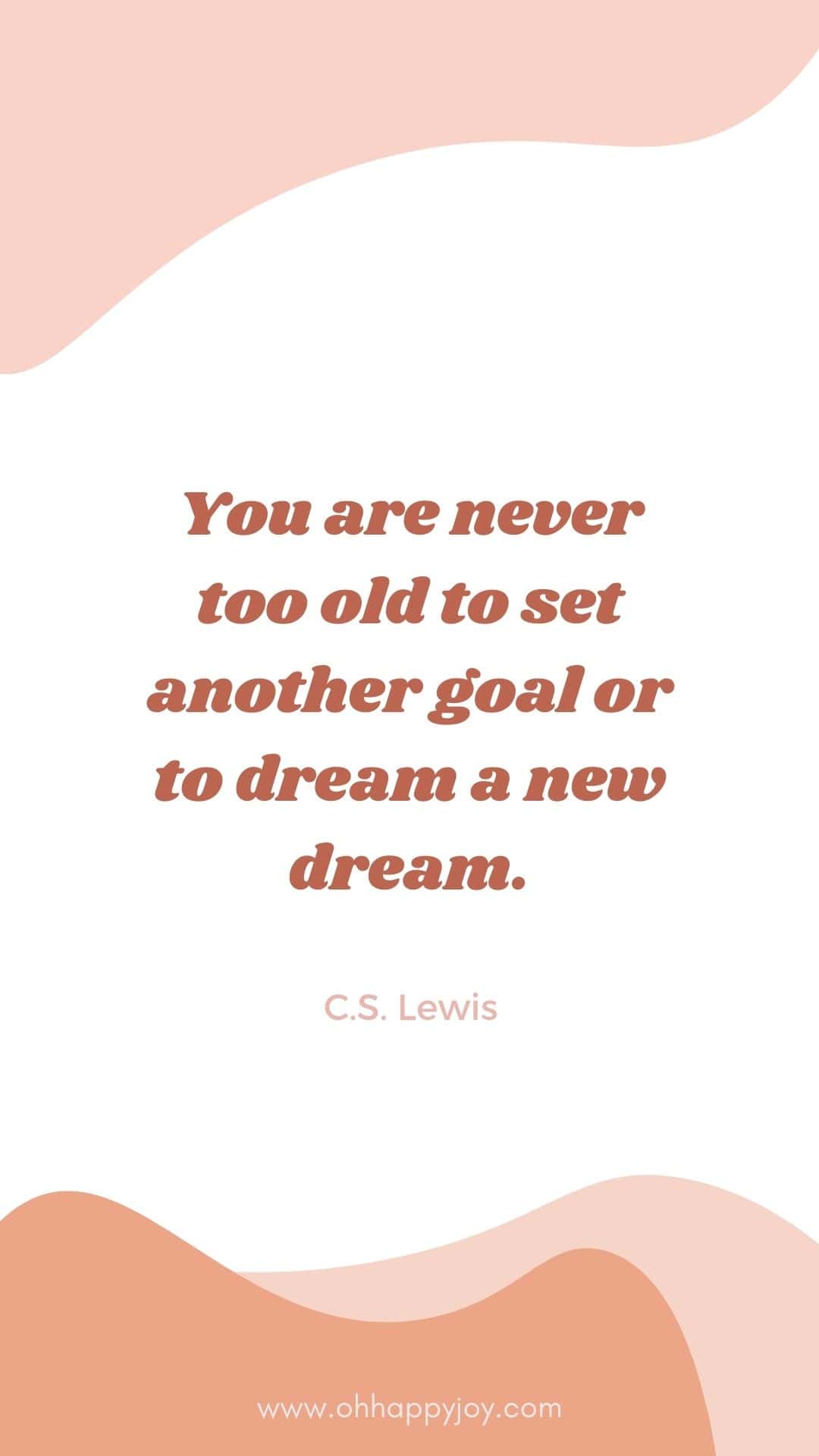 32. There is only one thing that makes a dream impossible to achieve: the fear of failure."– Paulo Coelho
dream big quotes for kids
1. "Dream big, little one. There is so much you can do. Just look at all the leaders who came before you." - Author of Dream Big Little One, quote taken from book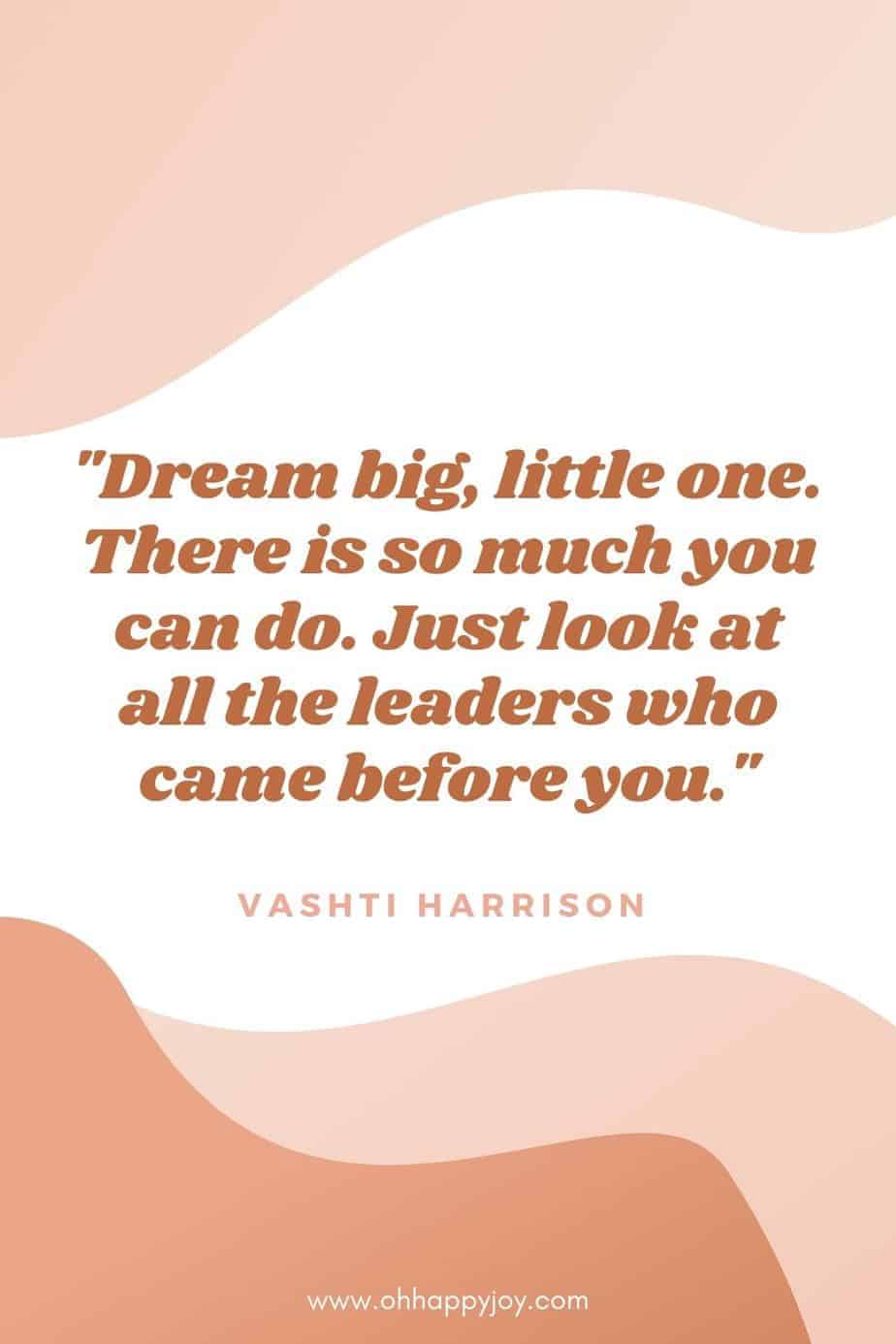 2. "Just dream big. Go for it. There's nothing holding you back. You can have ups and downs, but if you believe in something, keep the faith; keep fighting. And don't let people put you down." -Geraint Thomas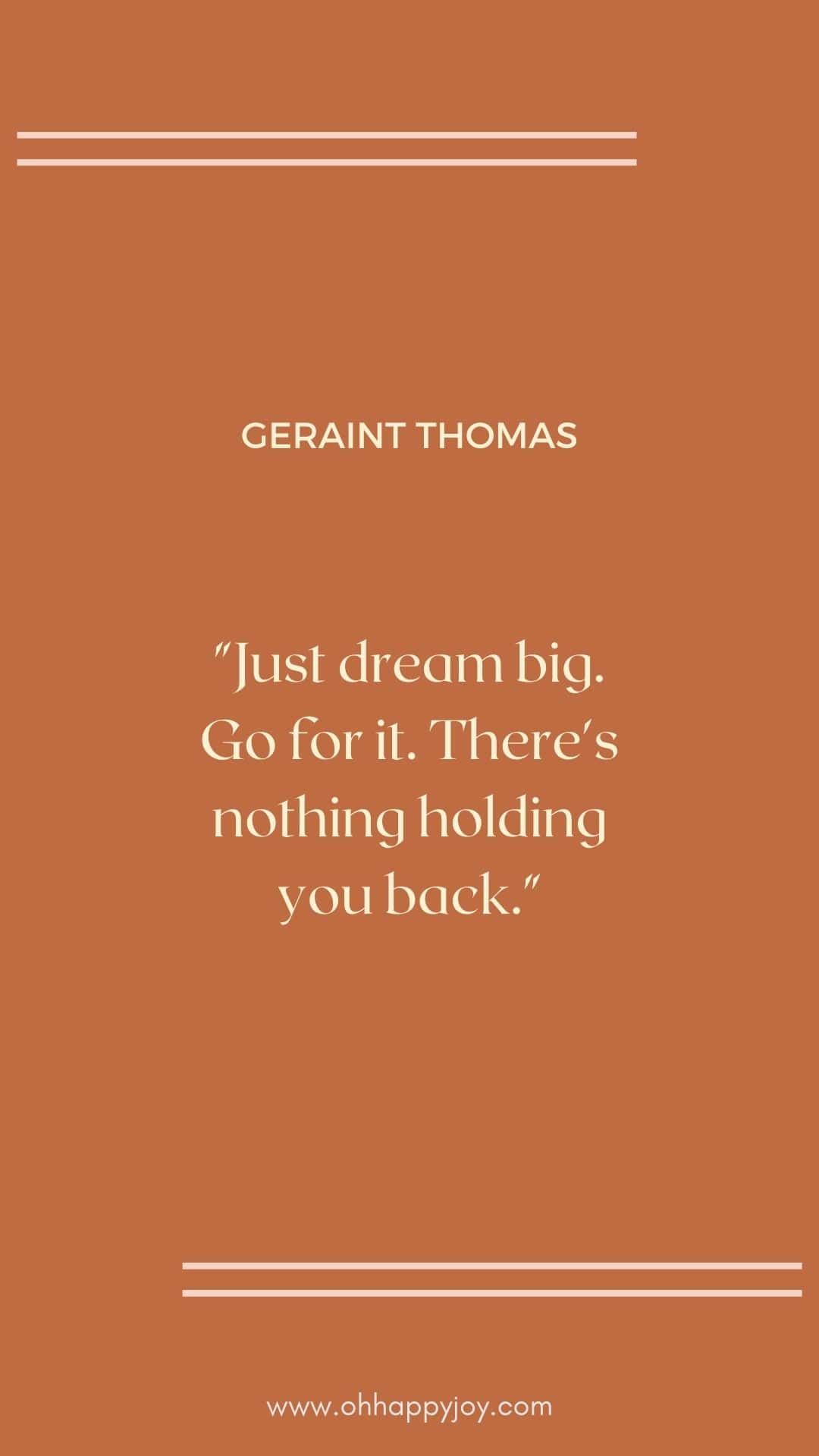 3. Don't let go of your dreams. If you have determination and belief in your dreams, you will succeed in spite of your desire to let go." -Catherine Pulsifer
4. "Never give up on a dream just because of the time it will take to accomplish it The time will pass anyway." -Earl Nightingale
5. "There is nothing like a dream to create the future." -Victor Hugo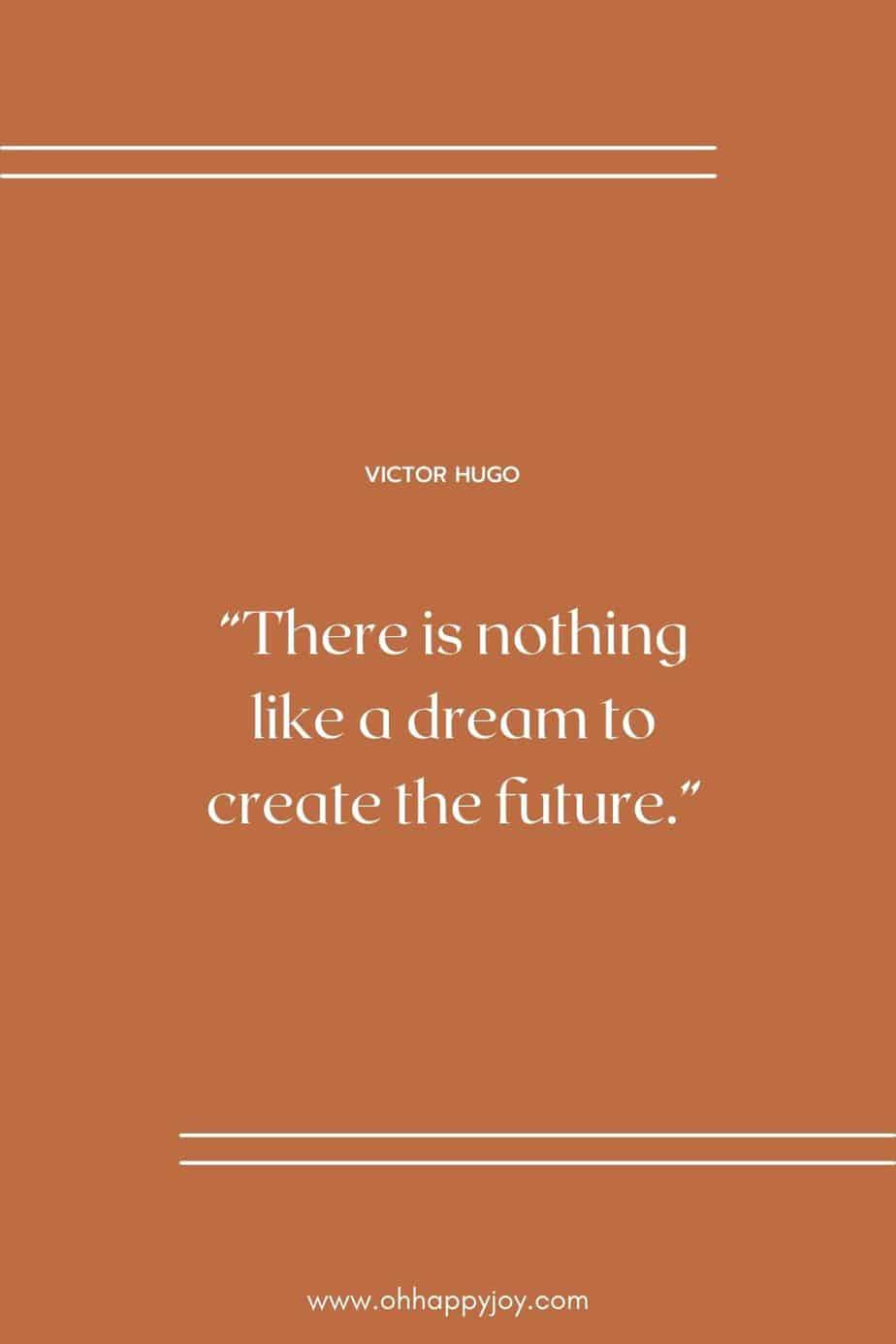 6. "You can go as far as you dream, think and imagine." -Lailah Gifty Akita