Do you want to have more energy in your life? Clearer skin? How about losing weight that you so desired?
You may not know it but consuming sugar impacts our body in various ways. Here's what consuming sugar may do to your body:
What Sugar Does to Your Body:
More Wrinkles - Fructose the ingredient in sugar could damage collagen. Collagen is what makes our skin look plump, smooth, and young. By consuming sugar, you can get premature wrinkles that may make you look older!
Crave more sweets - Craving that donut? When you eat sugar, it messes your appetite and can make you more hungry.
Toothache - We all know candies and sugary food can cause tooth decay leading to expensive dental bills!
Muffin Top - Fructose is linked to fat that collects around your abdominal organs, creating that muffin top when you wear your jeans.
Okay. I'm already ready to stop sugar all together! There are so many benefits that you can enjoy when you start to quit sugar.
Benefits of Quitting Sugar
Clearer Skin - Who doesn't want to have clear skin? Look younger and glow in your skin with less pimples and wrinkles.
Better Moods - Studies show that sugar leads to having more anxiety, crankiness, and depression due to rapid rise of adrenaline. By quitting sugar, you can have more control over your mood and stay happy without being controlled by the food you consumed.
Weight Loss - Cutting sugar leads to consuming healthier food options and craving less sweets which will significantly help you cut your weight fast
More Energy - Sugar gives you a quick boost of energy but it also crashes fast too! You will feel more tired than ever when that crash happens. By cutting sugar, you control the glucose level within your body which will prevent you to have the peak and crash of energy.
Stronger Immune System - Studies have shown that sugar weakens your system against viruses and infectious disease, by inhibiting the fighting strength of white blood cells. Cutting sugar will help you improve your immune system.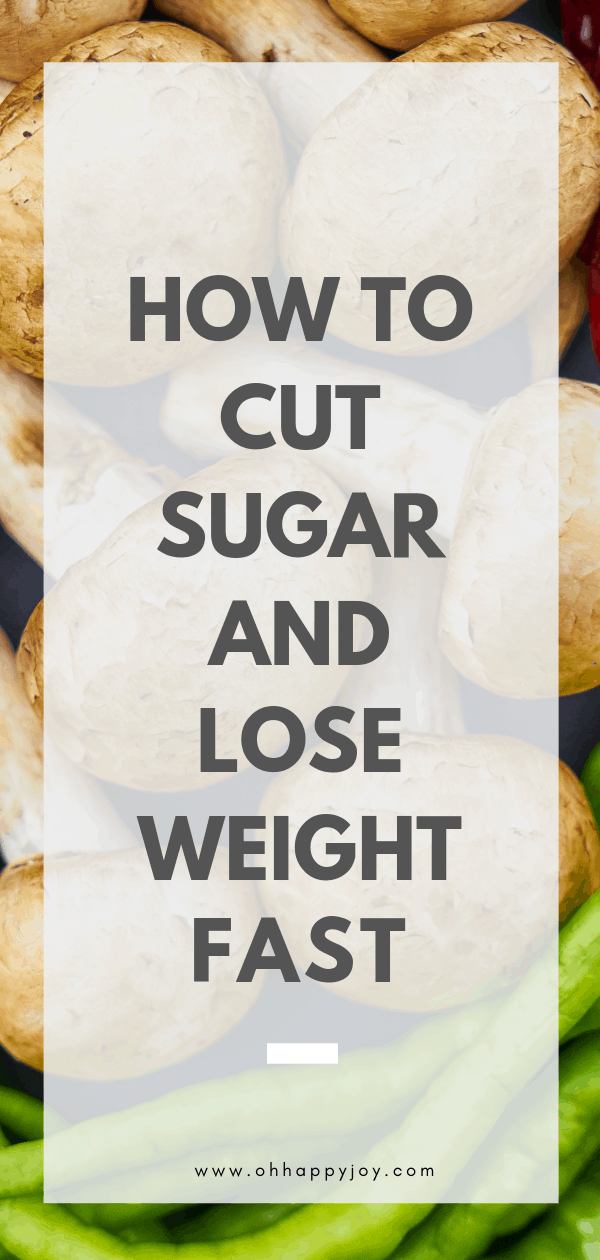 Now let's get healthier, lose weight, and gain more energy by cutting sugar!
1. Stop Eating Processed Foods
Processed foods are convenient but they normally contain high levels of sugar. Consuming these will make you gain more weight and crave more sweets. During busy mornings, it is so easy to pour your cereal in a bowl to fill your hunger. Cereals are oftentimes high in sugar. Try healthy juice instead. The less you eat sugar, the less you'll crave it and substitute it with whole foods. In few days, you will notice that you crave less and less and not wanting much sugar anymore.
2. Eat Sour Foods
When you are craving sugar, eating sour foods will help you counteract sweet cravings. Try drinking lemon water, or when making green smoothies, add bitter greens such as kale that will help you with the cravings.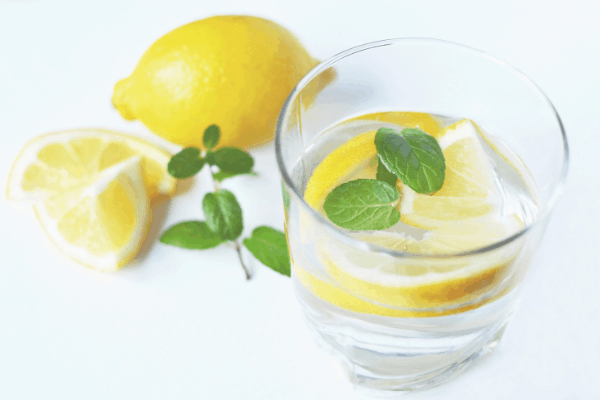 There are many benefits to taking a probiotic daily. But it is said that there are bacterial strains, which feed on the sugar in our bodies. When you consume sugar, these bacterias grow causing an imbalance in the gut. Taking a probiotic pill will reduce these sugar consuming bacteria. You will crave sugar less as a result!
4. Read Food Labels
Make it a habit to read the labels when buying food at the grocery aisle. Many of us buy sauces without really knowing the high sugar contents (such as BBQ sauce, Ketchup, or even salad dressing). Be conscious of what you put in your food before you purchase these!
RELEVANT READS:
5. Don't Keep Sweets In The House
If they are not within an easy reach, you won't likely be able to gulp down that piece of chocolate or a cookie when you want it. Resist the temptation at the grocery store to buy these sweets and stock them in your house. Out of sight, out of mind!
6. Get More Sleep
Get enough sleep daily. Being tired will make you prone to reach for comfort food or high energy food that will temporarily will make you feel better. Studies have shown that lack of sleep is believed to strengthen the brain's reward center, making it challenging for you to resist temptation to reach for that piece of cake.
7. Eat More Protein
Proteins provide more balanced and steady source of energy, while the sugar gives you that rush of energy boost and crash afterwards. Protein rich whole foods such as eggs, meat, beans, and nuts will make you feel more satisfied and lead you to seek food less.
8. Brush Your Teeth
Brushing your teeth after a meal or a treat will prevent you from eating more. The minty flavor in your mouth will deter you from craving something sweet. Make it a habit to brush your teeth after every meal - you will have good breath while not craving sweets to help you lose weight!
9. Opt for Healthy Snacks
Stock your pantry and fridge with healthy snacks such as nuts and berries. Some fruits have high sugar content so choose berries over any other fruit options. If you are chocolate fan like me, opt for dark chocolate, instead of a white or milk chocolate.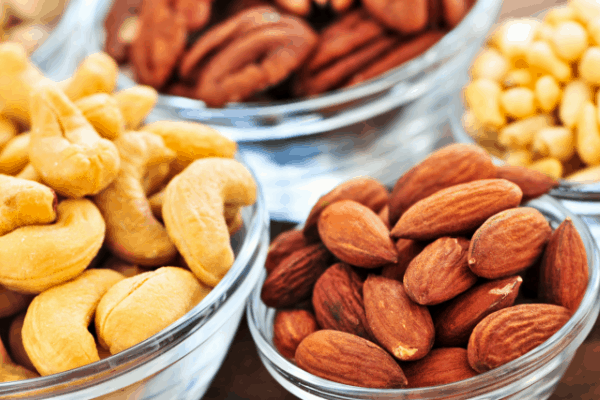 10. Cut Out Soda
Although some sodas offer low sugar options, many of these sodas include artificial sweeteners that will make you gain weight. Instead of going to the vending machine or picking up a pack of soda from the grocery store, try infusing water with some lemons, strawberries, or orange and drink throughout the day. In few days, you will be glad that you swapped it out as you crave your soda less and less.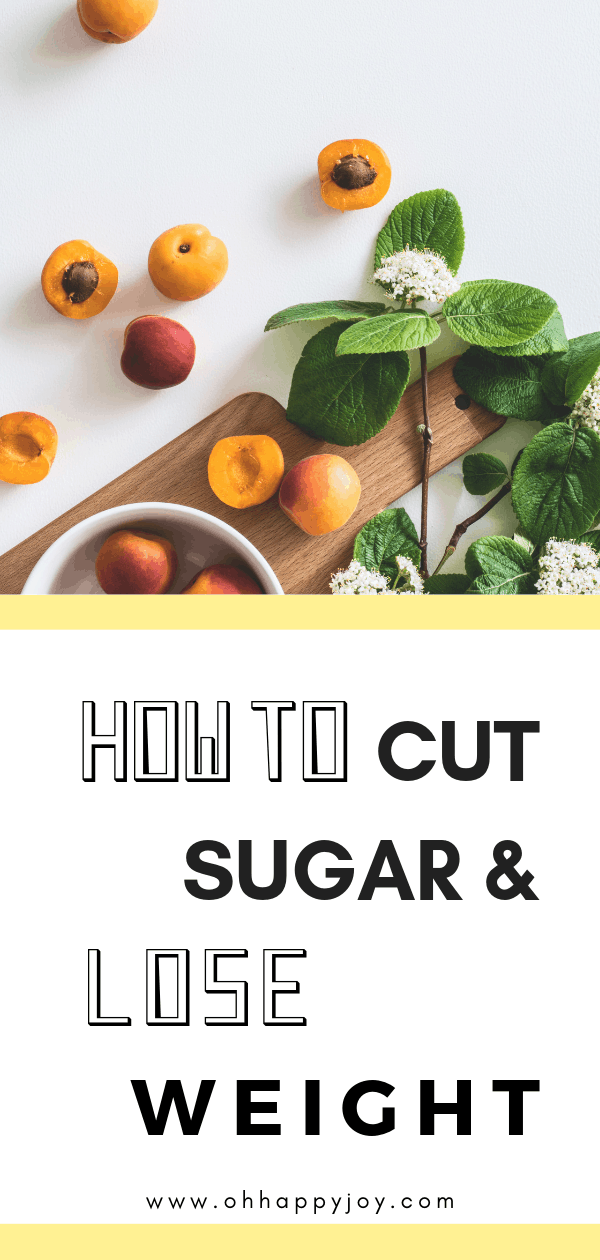 Do you have any other tips for cutting your sugar? Do share with me in the comments below. Would love to hear from you.