How I Replaced My 6 Figure Income With Selling On Amazon - I used to make 6 figures working at a fortune 500 company. My life was great financially - I traveled frequently both on personal and business trips and I lived in a beautiful part of the area in Southern California. Then boom! my baby was born. I was not prepared for the arrival of a baby and did not know how my life would change until I had one.
One thing clear was that I couldn't keep my then job since I was working more like 8am-6pm with no breaks at my work with back to back meetings and also bringing work home on many days. And you add 1-hour commute each way going to work (more like 7am-7pm day), it would be impossible to go back to the same job.
That's when I started looking for ways to make money online and I stumbled across selling on Amazon.
After few years of selling on Amazon and also trying out other various methods, here is my journey and what I've done to replace my 6 figure income.
This post may contain affiliate links. Please read our disclosure for more info.
Different Types of Selling On Amazon
There are many ways to sell on Amazon. There's retail arbitrage, which means you buy cheap discounted products from places like Walmart and sell at a profit on Amazon.
Then there is just sourcing cheap products overseas and selling on Amazon. Then there is private labelling, which means you source products overseas and put your brand on it and sell it.
I have done both sourcing cheap products overseas and private labelling. My success comes from selling private labelled products on Amazon and the reason why I only do private labelling now is because of competition.
Why I Sell Private Labelled Products On Amazon
When you purchase an item on Amazon, for example, toilet paper from Charmin, there could be many sellers that are selling that item.
This creates competition.
Amazon has something called 'Buy Box' and top performing seller gets the 'Buy Box' when a customer browses a product. And oftentimes, customers just end up clicking 'Buy now' or 'Add to cart' which means the seller that has the 'Buy Box' ends up selling that item. Buying non-branded item and selling on Amazon is much tougher due to this competition and even if no one on Amazon is selling a particular product, if there is no brand name on it, anyone can source from overseas and sell it and steal your buy box.
So from my experience, private labelling has few benefits:
Provides opportunities to be the only seller of the product that you make, eliminating the competition
Lets you control the design of your products, and allows you to build a brand, which you can also sell outside of Amazon
Lets you set up your own listing with great photos
I would strongly recommend private labelling option and growing your brand if you are serious about making serious money on Amazon.
Once I honed in on what product to private label, I also invested in Amazing Selling Machine Course. It was definitely an investment as I have never spent so much money on an online course before. My husband (who helped me a lot on Amazon side) also flew to Florida to attend the live event they held. The course definitely helped us streamline our processes and boost our sales utilizing various things they go over in the course. If you are serious Amazon seller, I suggest that you invest in a course which will help you put ahead of a lot of other Amazon sellers trying to compete with your product.
Why Sell On Amazon?
So how do you begin selling on Amazon? Is it really that easy?
From my experience, Amazon is where people go to buy products.
Unlike Facebook, or Google, Pinterest where people go to socialize, gather information, or just browse pictures, when there is a need to buy something, people go to Amazon and search.
This is true, especially for Amazon Prime members. Did you know that 45% of Americans are already Amazon Prime members? Amazon basically has millions of customers looking for a product. They give you traffic to your products.
Anyone wanting to sell online would need to understand selling well is all about 'traffic' and 'conversion'.
The fact that Amazon already gives you great quality traffic, customers looking to buy, they've already done a large portion of work for you.
Now, as long as you do the right things to make your products discoverable on their platform, make it enticing for someone to purchase, you are guaranteed to have customers with very strong intention to buy.
And it's really easy to set yourself up as Amazon Seller and start selling. Once you set yourself up as an Amazon Seller, it's time to do the hard work. Each of the steps below would warrant a lengthy post to go into details so I'm just laying out the summarized version below.
Relevant Read: How To Make Money With Pinterest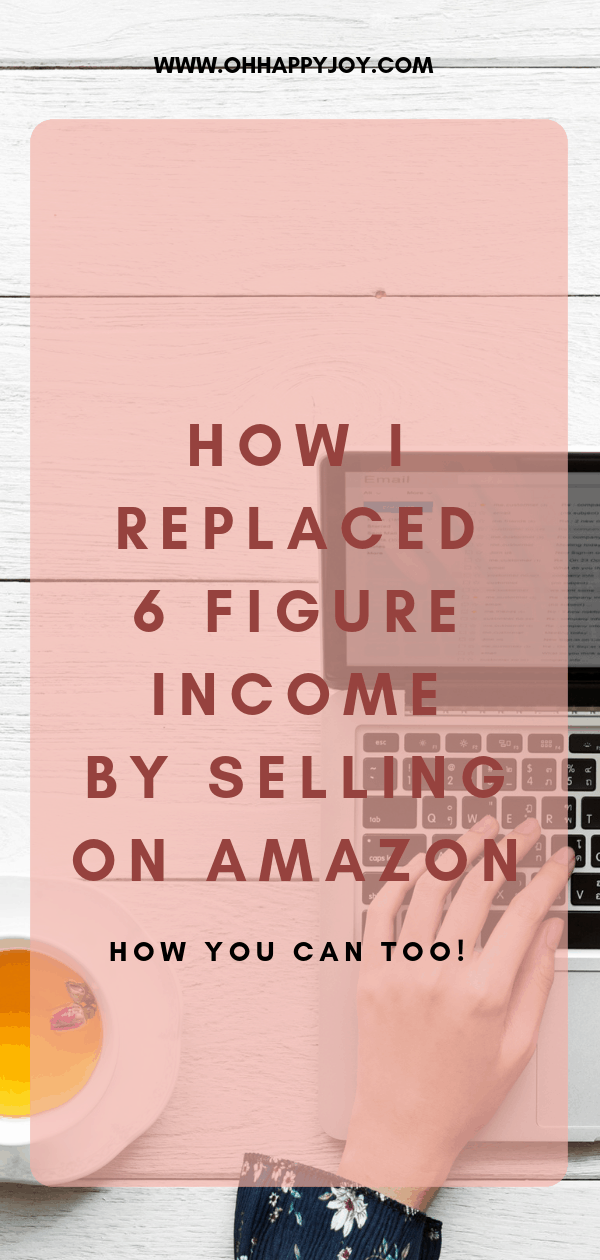 How To Make Money On Amazon
1. Find A Great Product To Sell
Only if it was easy, so many people would be making millions. I've had various products that were more of an instant success vs. not so much and had to work really hard to make that first sale. I've also had products that had patent issues and had to quickly pull down or sell somewhere else.
For those that are starting, I would strongly recommend doing some keyword research using Google Keyword Planner and also using tools such as Scope or Junglescout to find the product that will sell well on Amazon. Few things to keep in mind are:
a) Unique products sell well on Amazon
Prime members LOVE Amazon prime since products get delivered within 2 days and shipping is free. The only thing that Amazon seems to lack is artisanal products that tend to be sold at boutique stores or unique items that tend to be sold in small quantities. If you know an industry pretty well and if you think you have products that are premium quality or have unique designs that are not commonly seen on Amazon, these have a higher possibility of being sold on Amazon without much effort. I had products that had zero reviews and poor product descriptions but started selling 10-20 a day since it was a unique item that was difficult to find on Amazon at a reasonable price.
b) Small Items
Amazon FBA charges extra for large items. Here is a guide on what Amazon views as large vs. small. Minimizing on shipping charges will give you huge cost savings, since shipping costs money. Most of the time, you will have to ship products from overseas. Unless you are shipping your products directly to FBA warehouse from overseas, you will incur these charges
Shipping from Overseas Manufacturer to US warehouse (or your garage)
Shipping from US warehouse to FBA warehouse
FBA shipment fee
The size and weight of your product will determine the costs above, which will impact your bottom line. So try to look for small items!
2. Find A Manufacturer And Private Label It
You can find a manufacturer by going onto Alibaba.com, or going to a tradeshow. I've done both but for someone starting, looking for a supplier on Alibaba.com is perfectly fine and safe. But you will have to do your due diligence to find the right manufacturer.
Normally manufacturers on Alibaba have minimum order quantity (MOQ) which means you have to buy in bulk. From my experience, many manufacturers on Alibaba are willing to work with you on MOQ for the first order, but keep in mind that lower MOQs would mean higher in costs. When private labelling a product, normally you would need to provide a logo for your brand and also packaging design. There are many places where you can get these made:
3. Do Amazon FBA
Amazon FBA stands for 'Fulfilled By Amazon'. This just means you send your products to one of Amazon's warehouses and Amazon does the pick, pack, and fulfillment for you. Amazon charges fees for this service but takes care of all shipping and storage. Amazon Prime Members also prefer to purchase products that are 'Fulfilled by Amazon' since 2 day delivery is guaranteed. This means Amazon helps you to get that purchase over others that are not FBA sellers.
If you are unsure of the quality of products that you would get from your overseas supplier, there are many warehouses that help Amazon Sellers to do the QC work and also store inventory at their warehouse, until you want to send to Amazon FBA warehouse. You can also hire a company that does the quality check based on the criteria you provide them before the products get shipped from overseas to US.
4. Provide Great Service
Amazon's mission is to be 'the most customer-centric company'. This means everything that they do is to increase the customer experience. When you do FBA, while fulfillment is already taken care of by Amazon FBA service, there are lots of other areas you can do to provide great service, which helps with your Seller Rating. For example, when a customer emails the seller, you can answer promptly. Or when a customer is not happy with the product, you respond promptly and address their issue. Maintaining a good seller rating is important since Amazon will not let poorly rated sellers sell on their platform.
5. Make Your Products Pop With Great Pictures
Amazon has rolled out many features to help your products pop. There are more features available for brands that have registered trademark and or are brand owners but if you are new, the two things that you can do are making your pictures and product descriptions really well done.
Get product photos professionally taken. If you look at local photographers or even do google research, there are many product photographers that would produce good work at a reasonable price.
If you need graphic designing work done (ie. remove background, add logos, add descriptions), then hire a graphic designer to do it. You can find many by looking up on the sources I mentioned bove. The money invested in these will be worth it!
Write product descriptions that sell. Do keyword research and include it in the product description.
6. Run Amazon Advertising
Amazon lets you advertise your products on their platform. In order to make your products discoverable, running an ad on Amazon would be critical for your success. It lets you understand which keywords customers are searching to find your products and ultimately purchase your products. Understanding the keywords is key to success on Amazon.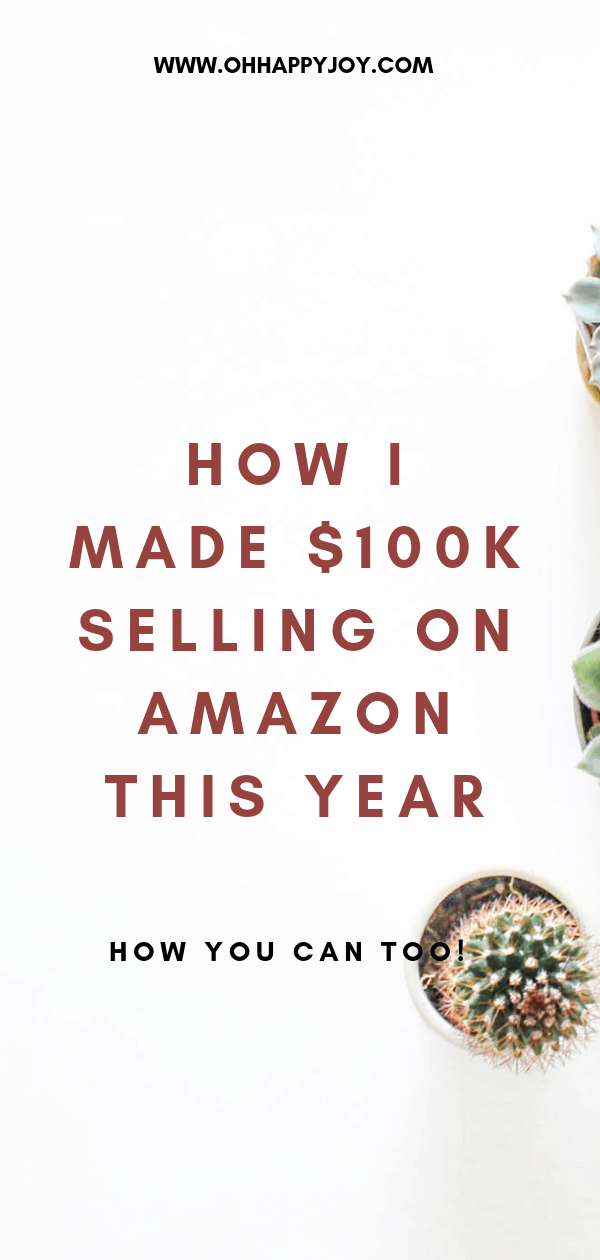 Hope this gives you a good overview of how to sell on Amazon! Leave me a comment if you enjoyed this post!