How to Sell Your Photos Online for More Cash - There is so much demand for good photos now! We constantly consume content online and graphics are what makes all text content visually interesting. Businesses and bloggers all are needing good photos to use on their websites, prints, and social media.
As a blogger, who hasn't googled 'how to get free stock photos' for their blogs? I myself have googled that and have visited multiple sites to see if there's any imagery I can use to make my content stand out.
These photos will need to come from somewhere! If you are a photographer or someone who enjoys taking great photos, you can make money by selling your photos! This is great if you already have taken a lot of photos that can be sold online. this is the chance to monetize on your habit - probably one of the best ways to make money! Enjoy your hobby while making money!
This post may contain affiliate links. Please read our disclosure for more info.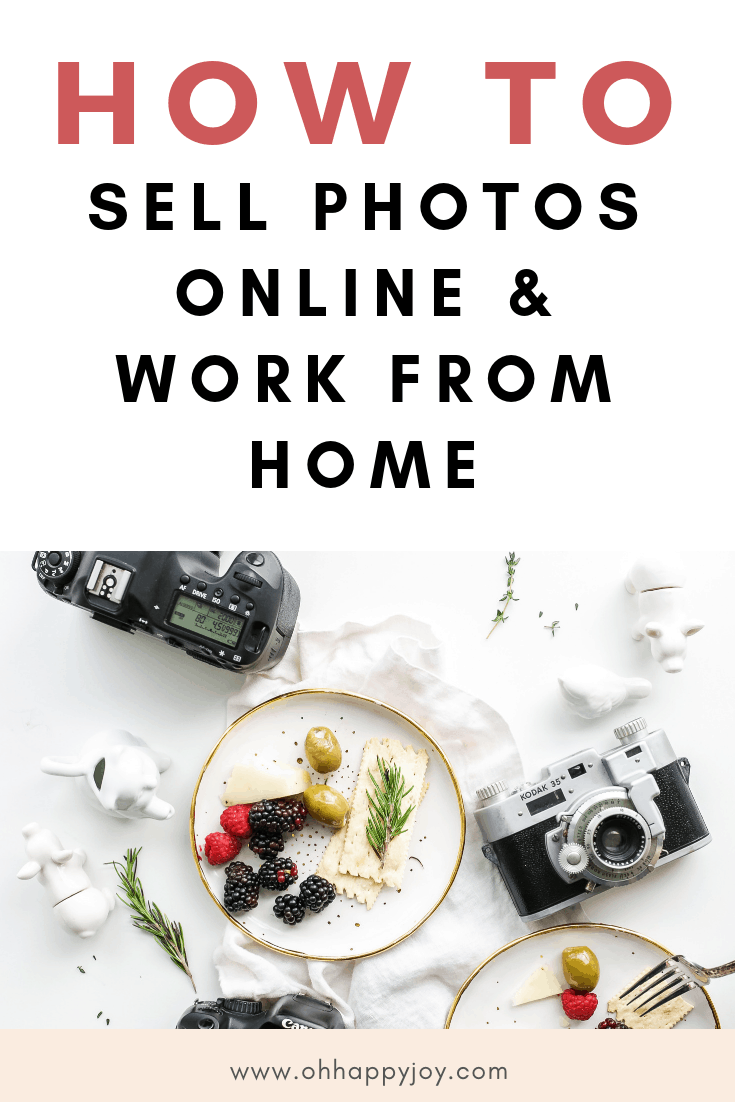 How to Sell Your Photos Online for More Cash with Less Work
Invest In The Right Equipment
If you are not a photographer, then chances are you may need a decent camera to produce high quality photos that can be sold. This is by far the biggest investment you would need to incur if you really want to sell your photos.
Entry level DSLR cameras like this one would be sufficient for you to take high quality photos. You can always upgrade to a better camera once you are more serious about taking photos. Instead of buying a professional photographer's camera, upgrading your lens from the kit lens would significantly improve the quality of your photos without breaking the bank. I personally have the following two lenses with Canon EOS Rebel T6i and they produce amazing results!
Invest In Photo Editing Software
Adobe is the king when it comes to anything photography or graphic designing. And since they changed to subscription model, it only costs as little as $ 9.99 per month to use both Photoshop and Lightroom. Lightroom is a must when you want to make organizing and editing your photos easy.
Invest In A Photography Course
If you want to up your game on improving your photography skills, taking the following courses will help you! There are many professional photographers that self taught themselves photography through courses like these.
I truly believe in investing in learning to constantly grow which will in return generate more profits. I found the following photography classes to be so beneficial in better utilizing Adobe Suites and taking better photos. Editing is so key to making your photos stand out so it's so beneficial in making you a better photographer!
Sell Your Photos Online
So now that you have professional photos you can sell, where do you go to sell these? Below is a list of websites where you can sell your photos. Each has a different commission structure and rules. But it's definitely worth checking out.
Do you have other websites or ideas on how to sell photos online and work from home? Do share in the comment below if you do!