Logic Puzzles For Kids Age 6-8 - Looking for a fun way to teach your child? I've started my 6 year old on solving logic puzzles and so far he has been enjoying them! My 6 year old doesn't enjoy things that are repetitive and boring. So I'm always on the lookout to help him learn with fun games or activities. That's where these logical  games for kids come in!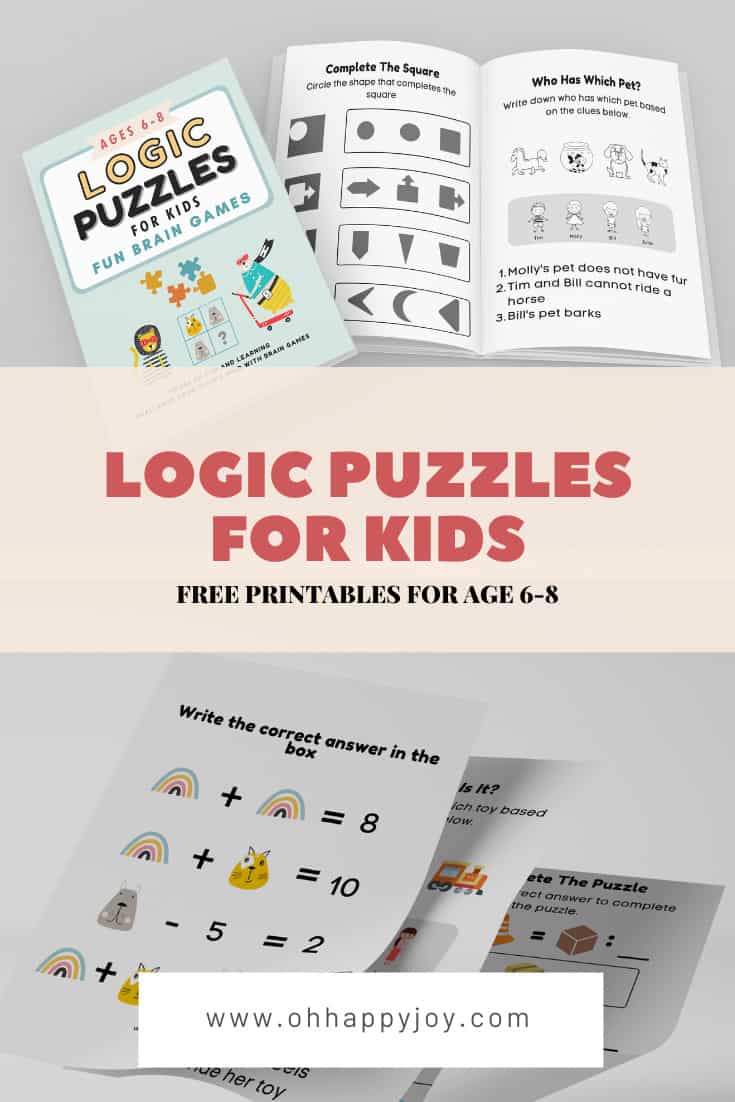 What Is Logic Puzzles
If you have been wanting to develop your child's logical reasoning and critical thinking skills, then you may have heard the term Logic Puzzles, or Logic Games, or Logic problems. 
They are similar terms used to describe an activity a child can do to solve problems using their reasoning and critical thinking skills. 
These often involve kids understanding sequencing, patterns, comparisons, and deductions. Logic puzzles for kids help kids use all of these skills to solve a problem. They are sometimes called brain teasers for kids, although, for kids in age between 6-8, the logic puzzles would be more of an appropriate term. 
The logic puzzles designed for kids at this age are fun activities, making learning more fun. 
Why Logic Puzzles and Logic Games Are Good For Kids?
Our brain is divided into two and each side performs different functions. 
The right side performs tasks related to logic, mathematics, and science. And the left side performs tasks related to creativity and visual arts. Doing logic puzzles help kids use BOTH SIDES of the brain, helping them to develop visual awareness and problem solving skills. 
This is because logic puzzles include various elements such as shapes, letters, and numbers in solving the puzzle. Kids are challenged to use both sides of their brain to think and create a solution.
And not only it encourages use of both sides of the brain, it also provides few other benefits from my research: 
Improves Critical Thinking and Reasoning Skills

- Kids are encouraged to find a solution by applying important skills such as understanding analogies, sequencing or patterns with visual clues. They also use process elimination or working backwards to find a solution. These are important critical thinking skills that help them to solve problems in the future, by analyzing information and clues with appropriate reasoning.

Improves Comprehension Skills

- Kids are encouraged to find a solution by reading and understanding the problem. Especially with math logic problems for kids, kids are not just sitting there solving basic math problems such as 2+2=4. The logic puzzles help them apply the basic concepts they learned to the next level, by thinking in step-by-step to solve puzzles like (heart) + (heart) = 4, introducing them to early math concepts such as equation.
Make Learning Fun

- We are designed to be challenged! And kids love challenges and love the feeling of 'Yes, I can do this hard thing' feeling too. Logic puzzles for kids make learning more interactive and challenging, igniting the desire to engage in learning and help them understand that learning is fun.
RELEVANT READ:
This post may contain affiliate links. Please read our disclosure for more info.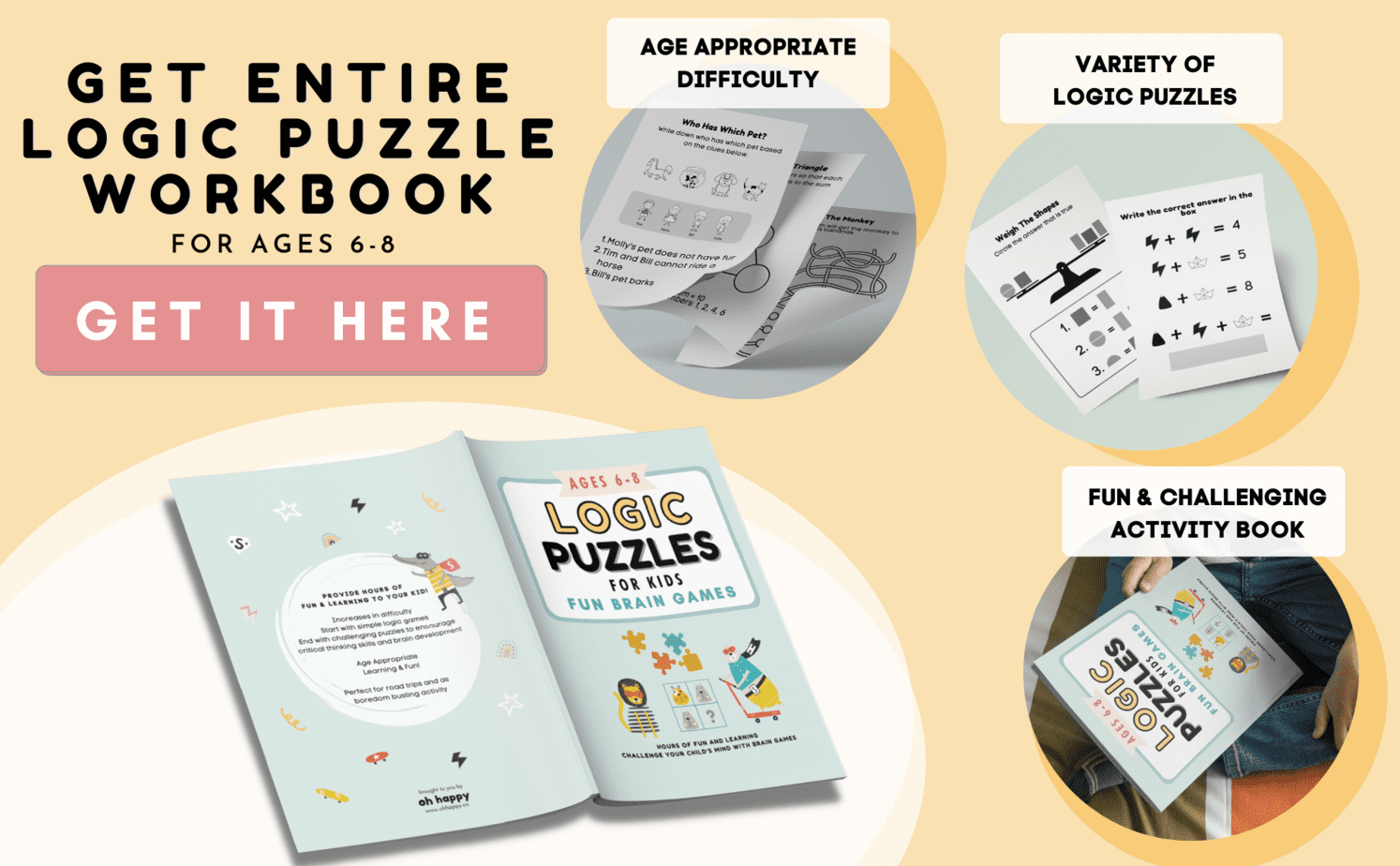 Logic Puzzles For Kids Age 6-8
Few Examples of Kids Logic Puzzles & Logic Games For Kids
There are few different types of logic problems for kids. I've broken them down to different types below and also put a free printable logic puzzles for kids in each category that you can download and use.
Sequencing - I've put some examples of kids logic puzzles that involve sequencing. Sequencing help children learn how things are organized and cause and effect concepts. These could easily work as math logic puzzles for 6 years olds, all the way to 8 years old, depending on their math skills.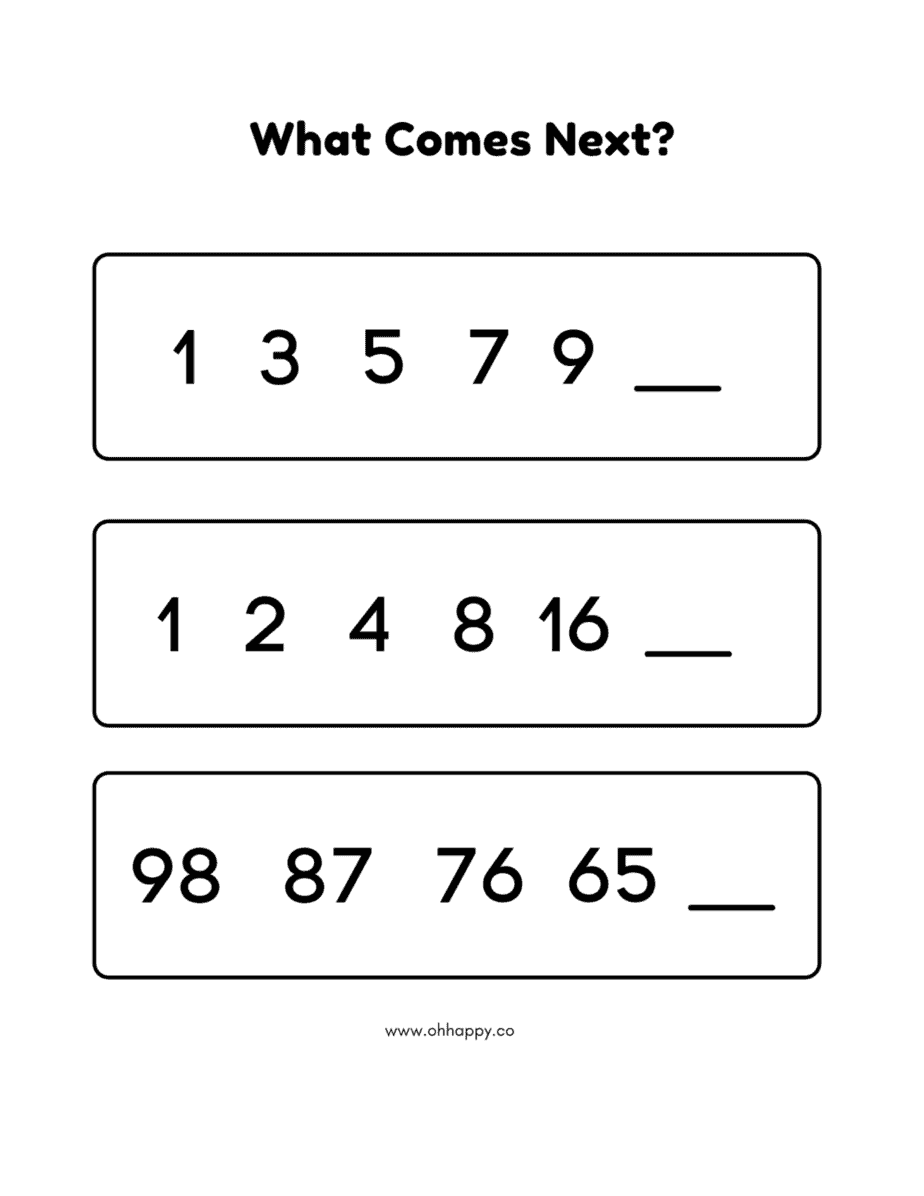 Analogies - Analogies help children understand what's common and what's different in objects. It teaches kids important skills of understanding the similarities and differences and relationships between objects.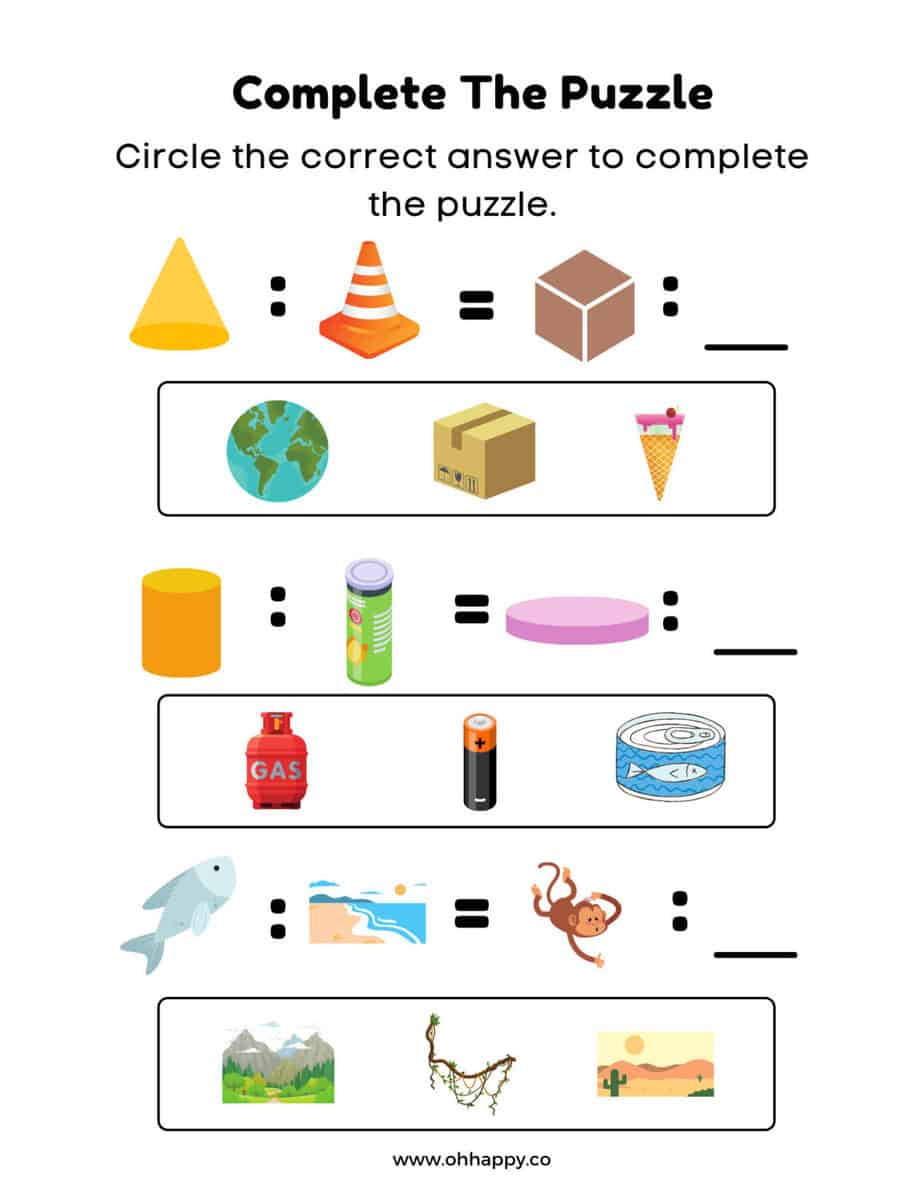 Patterns - Understanding patterns help children make predictions based on observation. It helps them become a good mathematicians as they develop skills to predict an outcome based on data.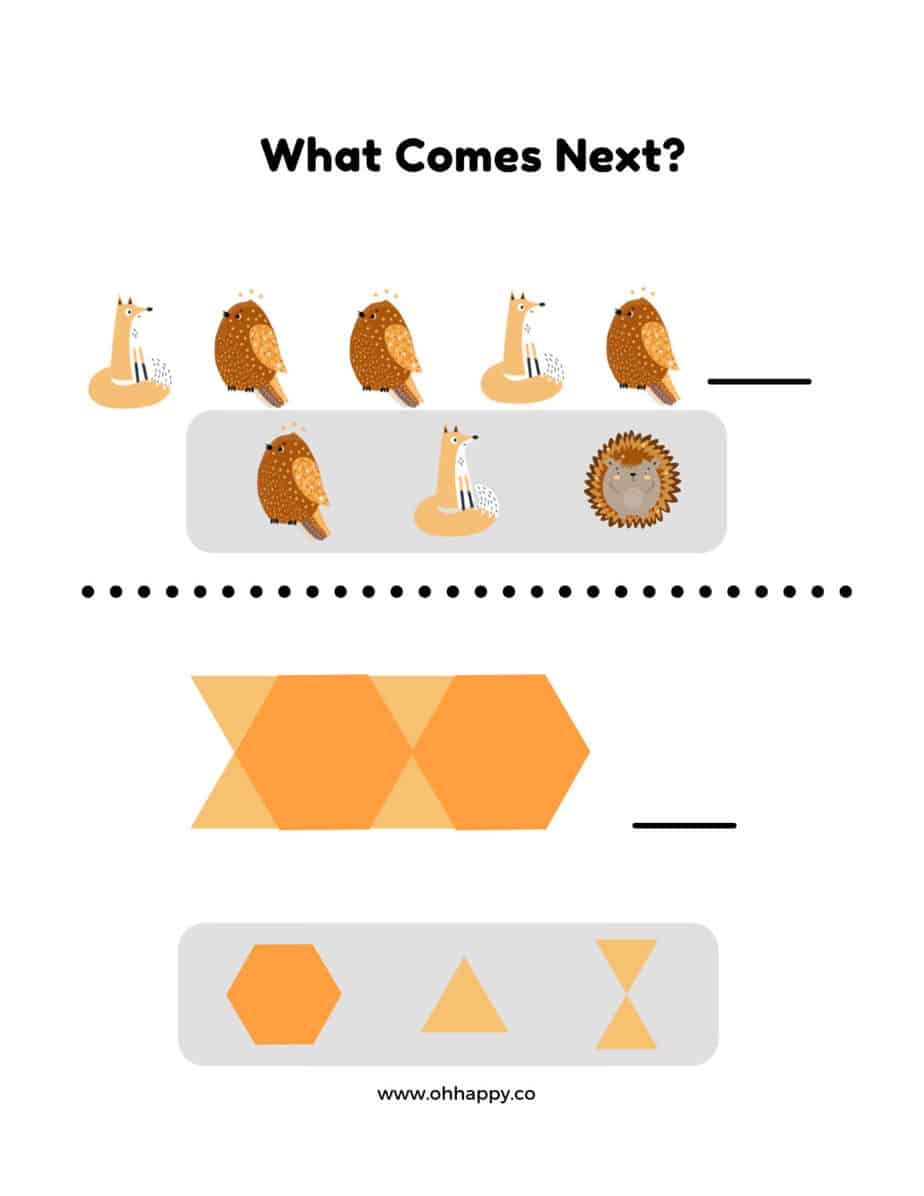 Deductions and Critical Thinking Skills - Deductions help kids learn how to use reasoning to arrive at a conclusion. It teaches children to sort through information, make generalization, and draw conclusions. Your kid may need guidance in reading the problem for these ones and would work great fas logic puzzles for 6 year olds who has begun to read easy to read books.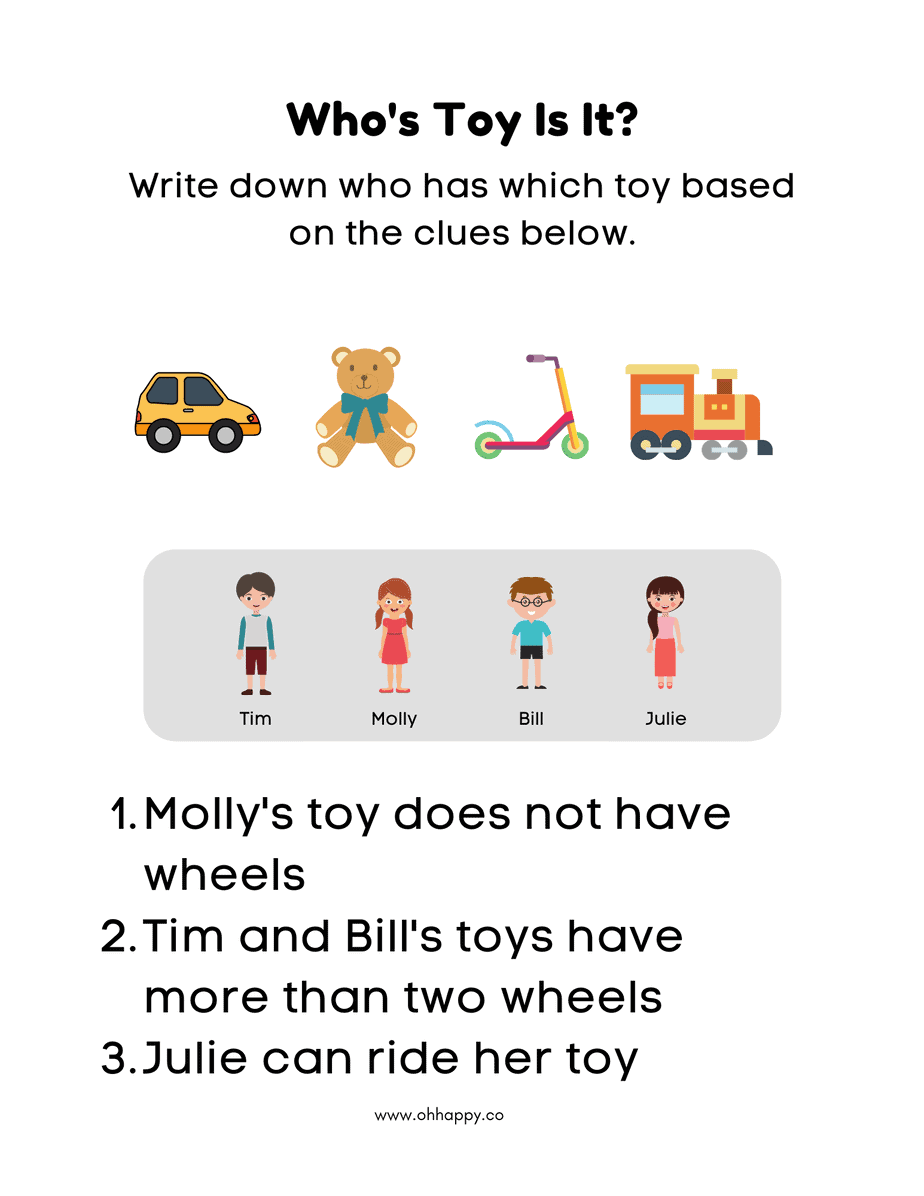 Free Printable Logic Puzzles For Kids
If you want to download a free printable logic puzzles for kids, you can do it here. I'am adding few math logic puzzles appropriate for kids ages 6-8. This would be for kids in kindergarten to Grade 1 and Grade 2, and you can get more of similar type of exercises in this workbook here.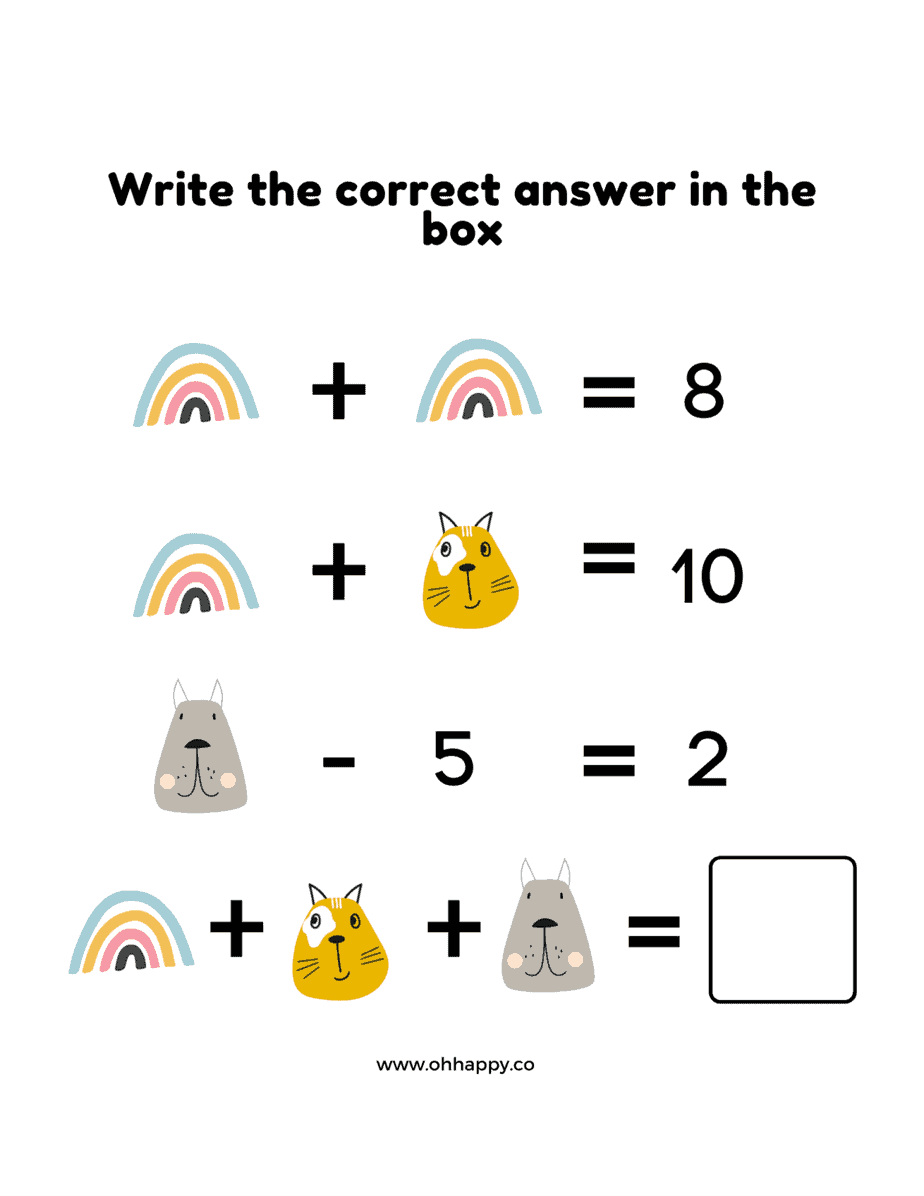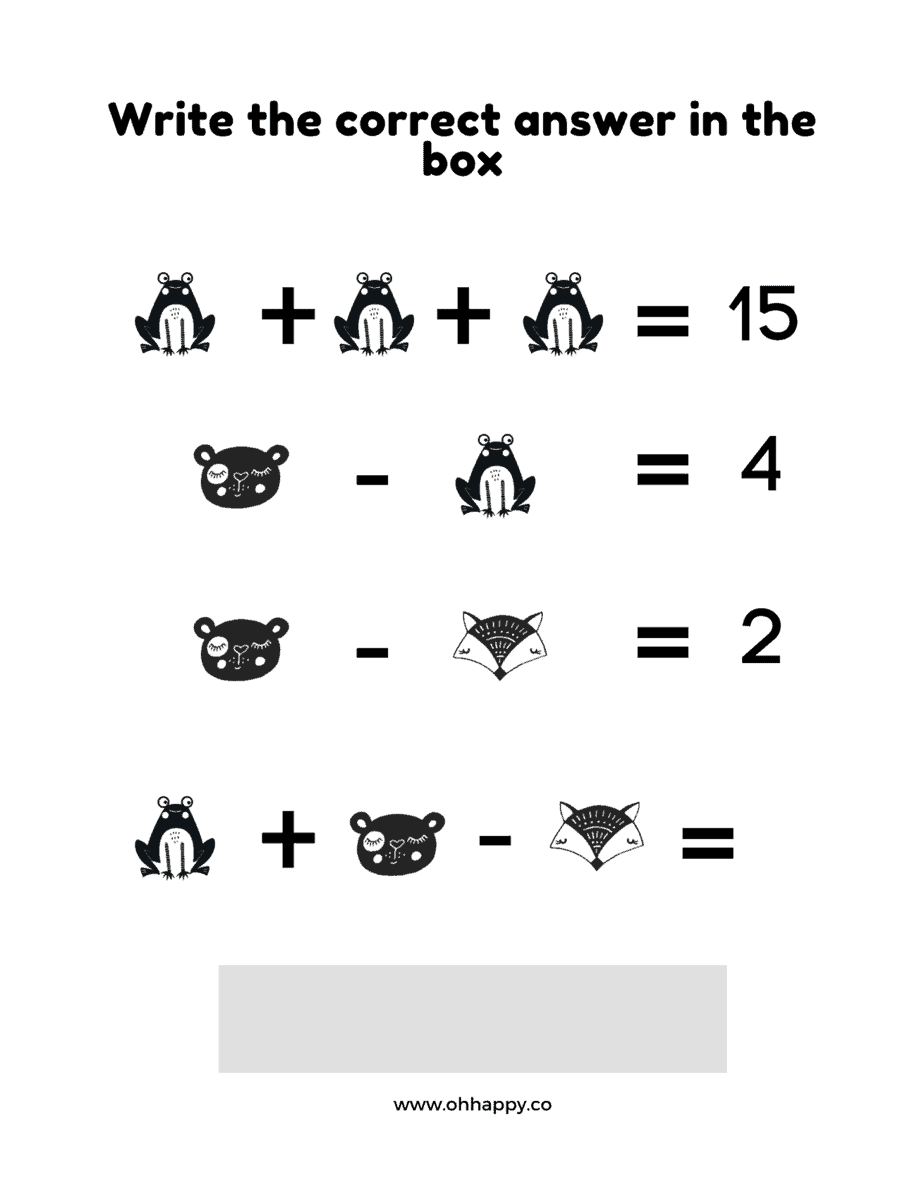 Instead of looking for free resources on the internet, you can buy workbooks for your kids that has a variety of logic puzzles for kids.