This post may contain affiliate links, which means if you make a purchase from my link I may make a small commission at no cost to you.
The moment your baby is born, you instantly realize that your car will no longer be the same. Once spot-clean cars that you regularly took to a car wash will now become maybe once every six months trip since why bother? It will get messy and dirty anyways! The number of things you need to have handy in your car is also quite awakening. Extra clothes, diapers, diaper changing pads, toys, wipes, snacks, beach toys, shoes, books, and many more will start to occupy your car.
For me, finding a solution to really declutter my car and make it somewhat organized was key. I found these 10 kid friendly car organizing hacks to make your car clutter free very helpful. There will be a thing or two you will definitely find it useful!
10 Kid Friendly Car Organizing Hacks To Make Your Car Clutter Free
1. Get a Collapsible Trunk Organizer
With more and more things to carry in your car, getting a trunk organizer is a must. These collapsible trunk organizers will definitely make your trunk look neat and clean and you can stow away when not needed!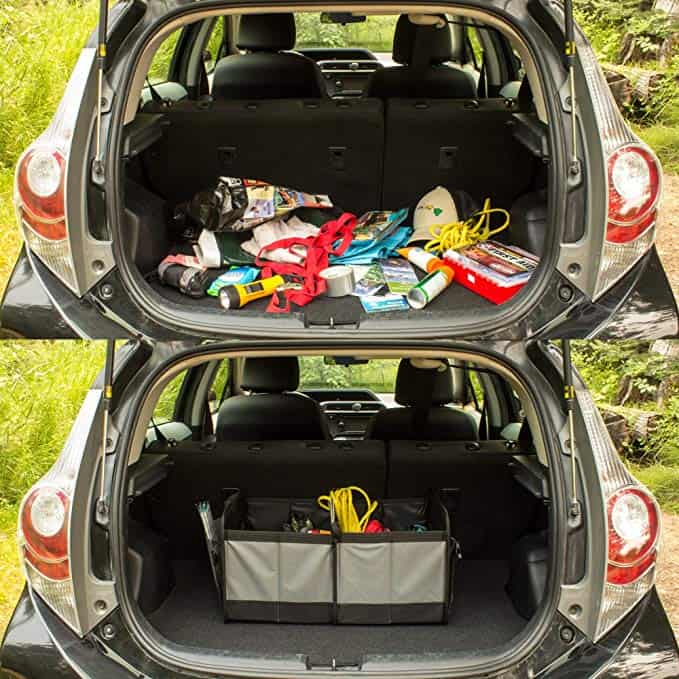 2. Plastic Cereal Container for a Car Trash Can
Trash, trash, trash. You will quickly realize that snacks will keep your kiddo entertained in your car and trash will quickly pile up. Wipes to clean their hands, tissues to blow their nose, cheerios, banana peels, or plastic wraps for your kiddo's snacks. Having a centralized place to stow away your trash will save your time looking for trash that's hidden in those cup holders (on every door!) and car floors.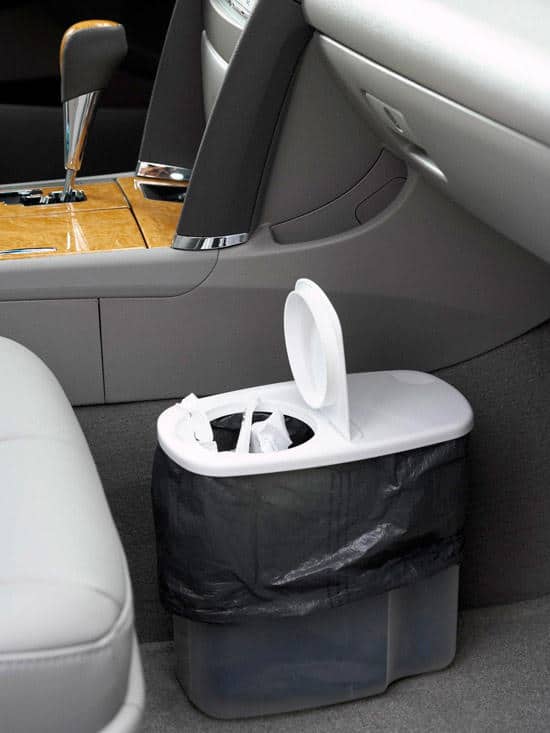 3. Carabiner Clips To Hold Purses, Umbrellas, And More.
If you find that the floor of your car is quickly being filled with extra jackets, umbrellas, grocery bags, purse, and your kiddo's backpack, then these carabiner clips will be a life saver! You can hang them to clear away these floors and prevent your stuff being dirty.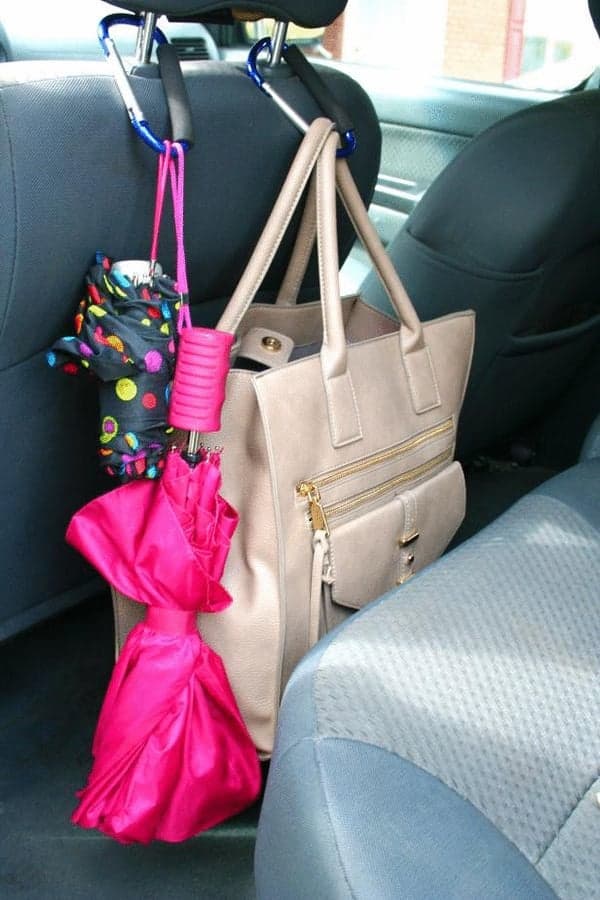 If you want a cleaner look, these hangers designed to fit any cars might work better for you.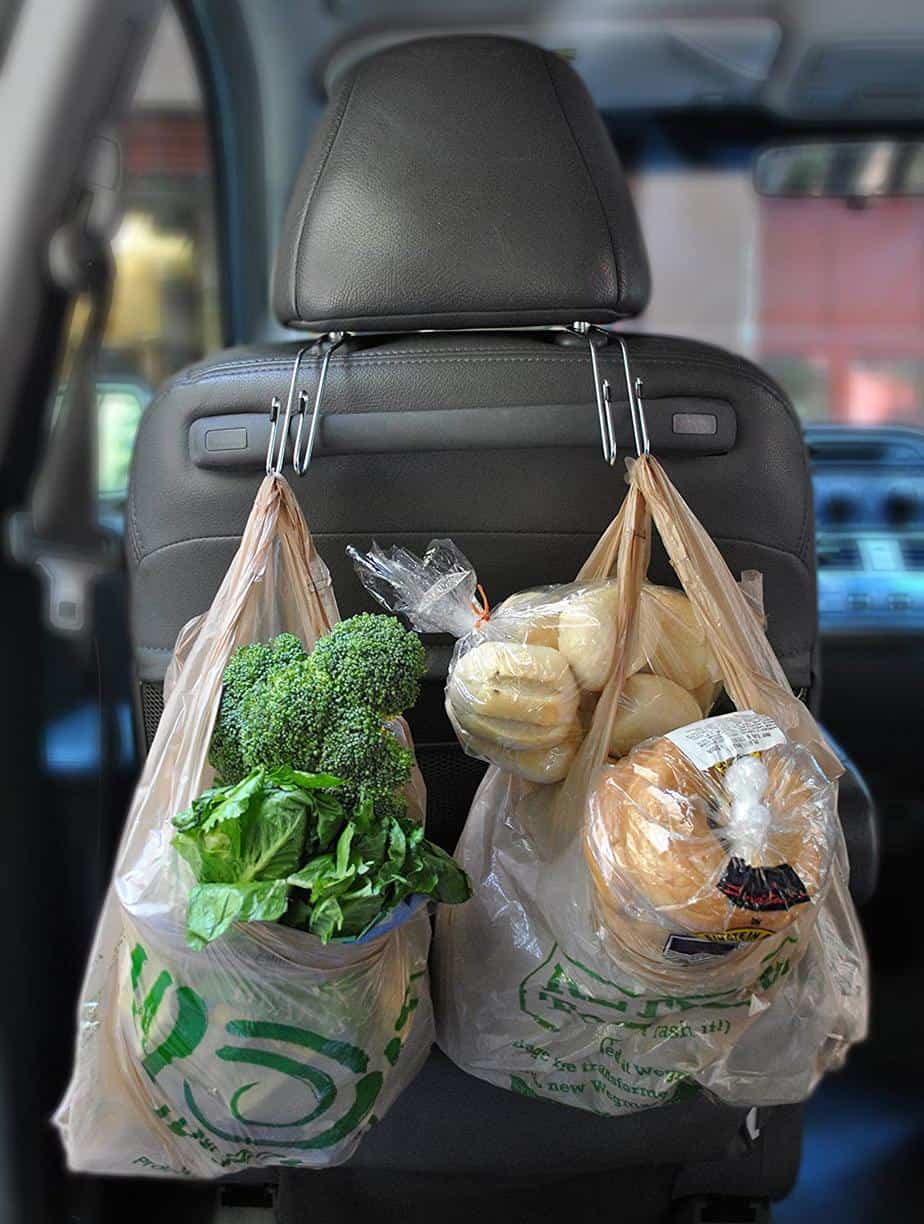 4. Get A Drop Stop To Never Lose Your Phone or Coins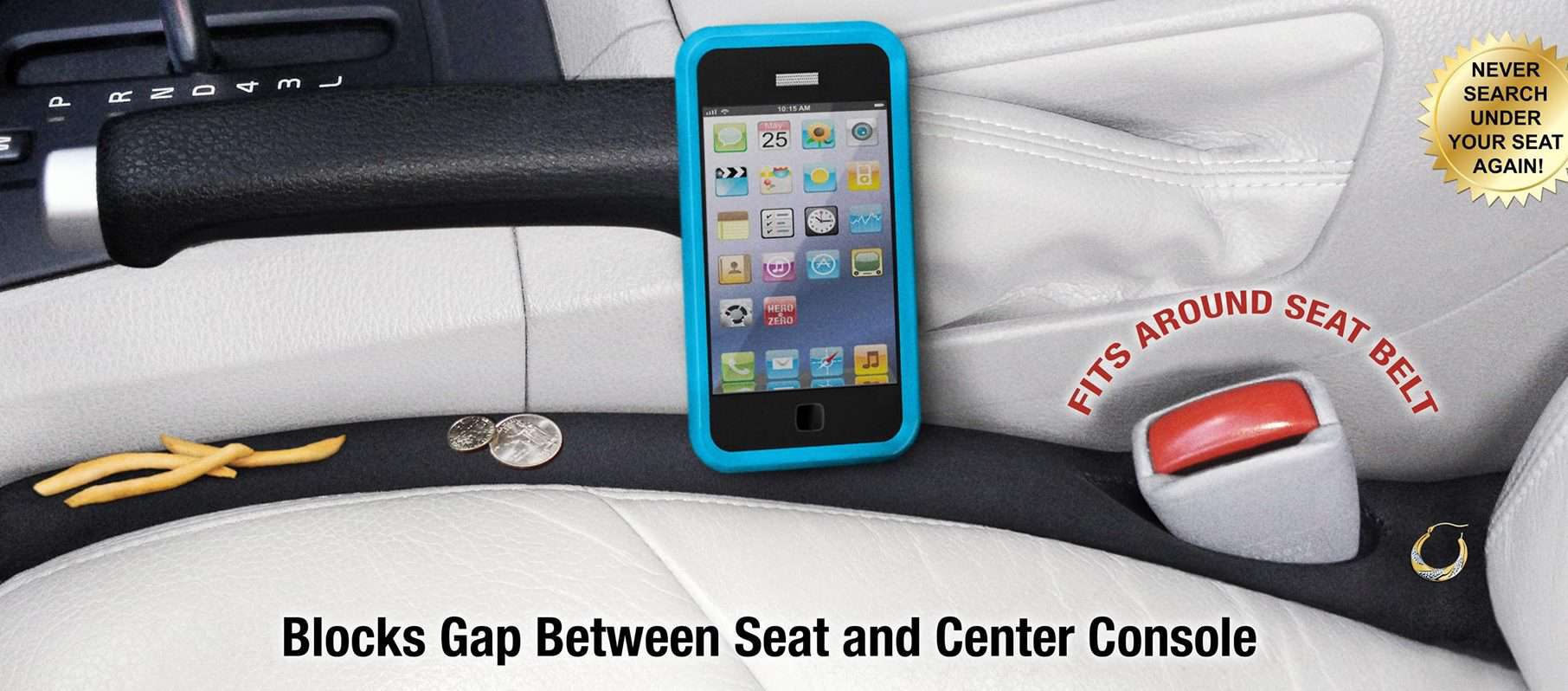 5. Stop Your Sports Balls Rolling Around The Trunk Space
Have you had that instance where you have your kid's ball in your trunk space and it keeps rolling around making that annoying noise whenever you accelerate or make turns? This Ball Claw will free up your trunk space and also stop your ball rolling around.
6. Use Silicon Muffin Cups For Easy Cleaning of Each Cupholder
Cupholders get dirty so easily and it's so difficult to clean them when things fall in there. Whether it's milk or sticky juice spill ups or snack crumbs, these silicon muffin cups will catch those and all you have to do is take them out and watch them!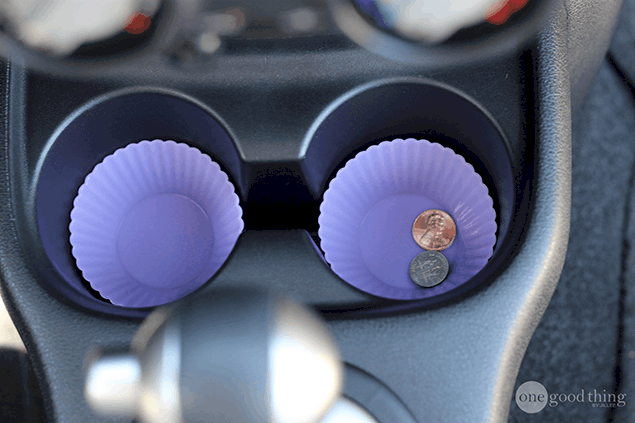 7. Organize Your Driver Seat with By Putting Away Your Sunglasses, Cellphones and Keys within Arm's Reach
I struggle the most with my keys and my sunglasses when I don't really need to use them. Its one of those things that you need close by but sometimes cupholders are already full and you don't want to put it in your purse since it's hard to find these small items. You can neatly organize these within arm's reach by having one of these organizers hanging from the air vent.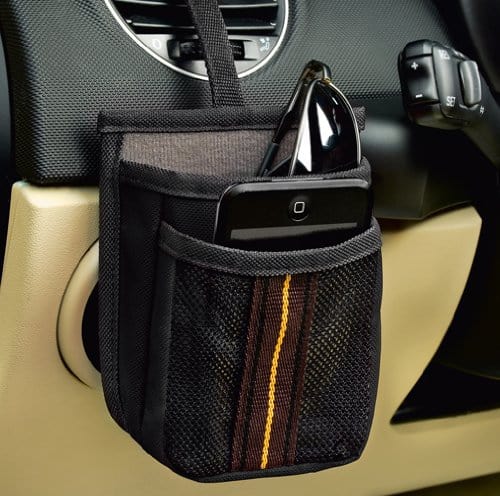 8. Get A Travel Pouch For Entertainment, Emergency, and Snacks
These will come in handy and reduces the amount of planning and packing you have to do every time you decide to go somewhere.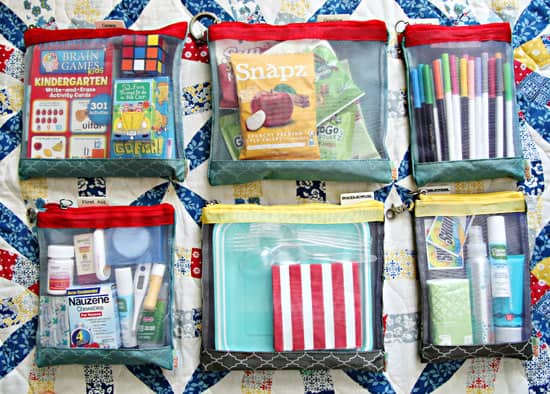 9. Always keep re-sealable zipper storage bags in your car
10. Use A Shower Cap To Store Dirty Shoes