Wondering what to bring to a potluck? If you are looking for that healthy dish you can bring to the potluck, then these delicious, easy to prepare pollock salad recipes will save you! Before you signed up to bring a bowl of salad, browse through these potluck salad so your dish can become a crowd pleaser!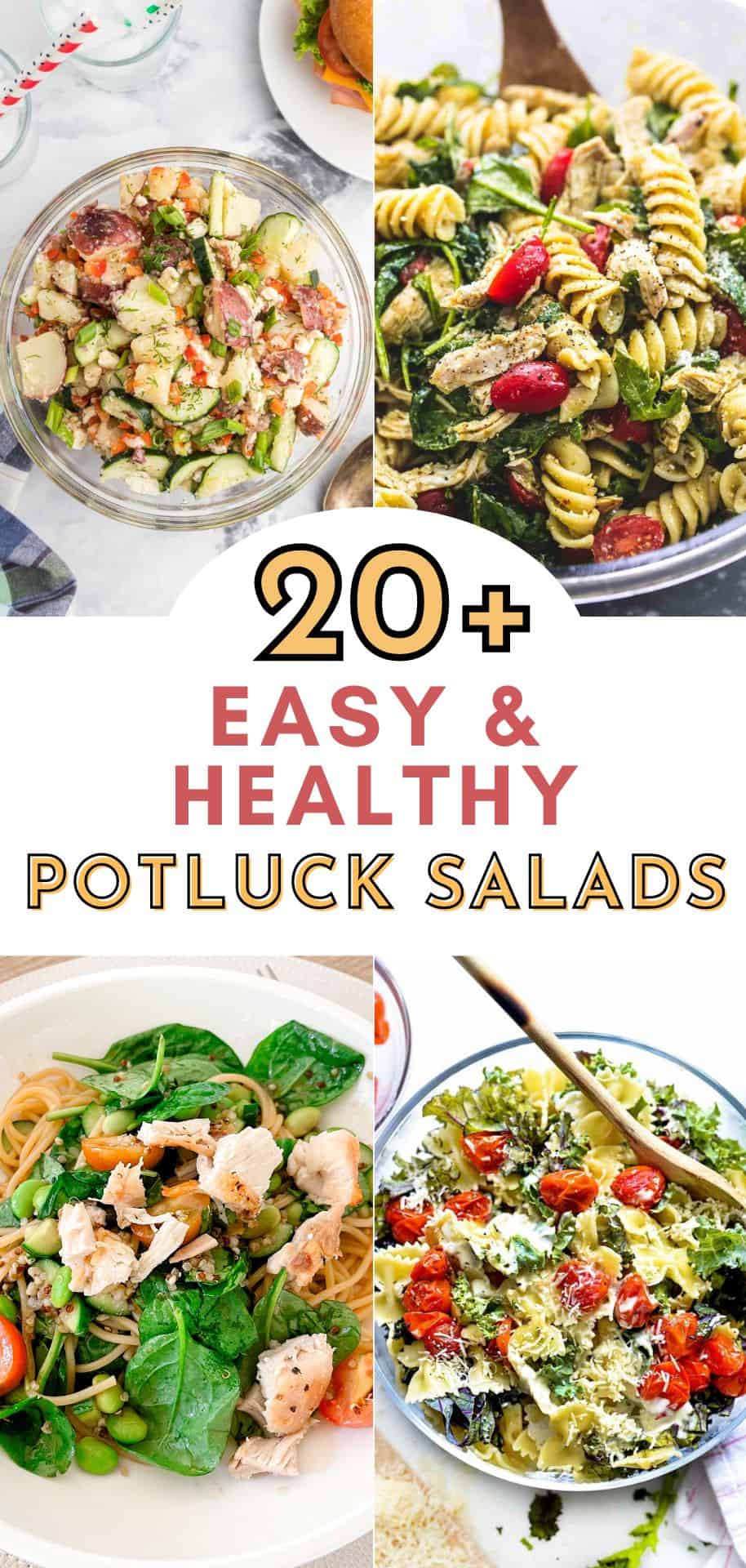 And rest assured, as a mom, I know a thing or two about bringing these to a party with kiddos!
I've compiled a few of my favorite salad pasta recipes you can bring as the first thing below.
And the good news is, these dishes are great for any party events really..
Whether it's for a birthday party, summer picnic, friendsgiving dinner, baby shower events, or just playdate lunch/dinner for adults or kids, they make a great dish to bring or to serve.
Salad dishes serve as a great summer dish, since many wouldn't mind having a cold meal on a hot summer day.
So here's the list!!
Pasta Salad For Potluck - Potluck Salad Recipes
My favorite kind of salads for any parties or events are pasta salads! They are so easy to put together, makes it a crowd pleaser, and also kids love them too. They are also one of the healthy potluck dishes.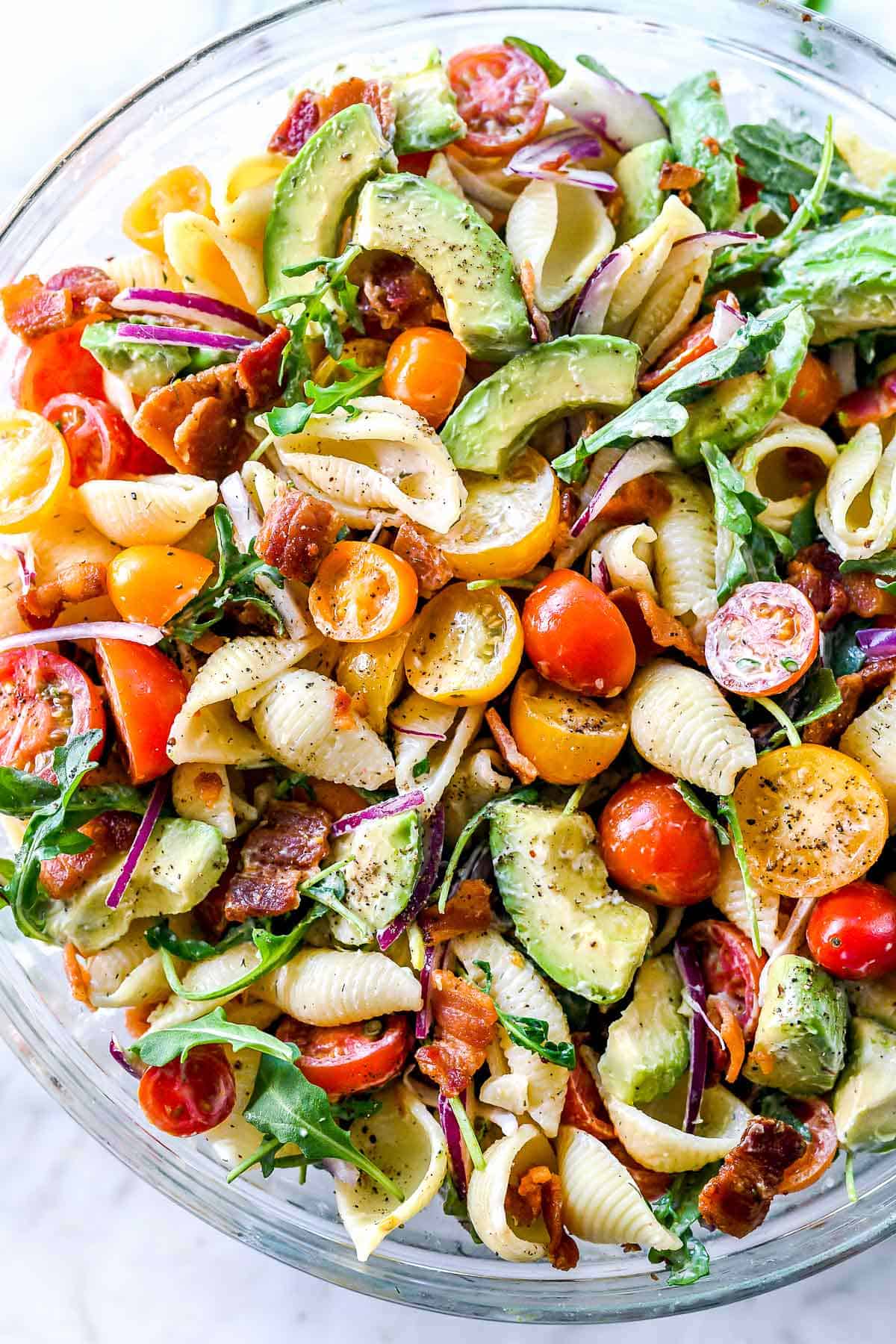 Source: BLS Pasta Salad With Avocado from Foodiecrush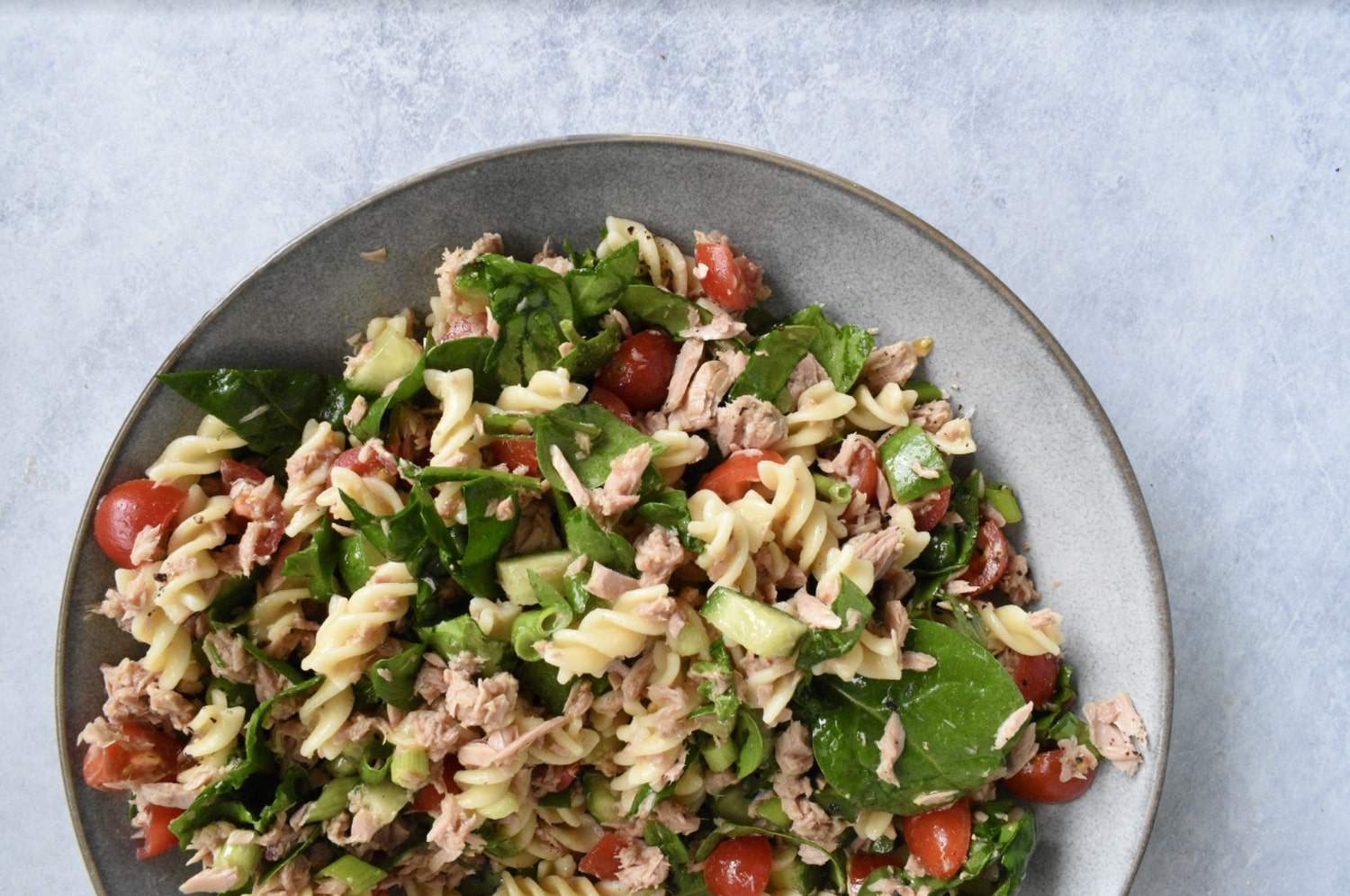 Source: Easy Six-Ingredient Pasta Salad from Wholesome by Sarah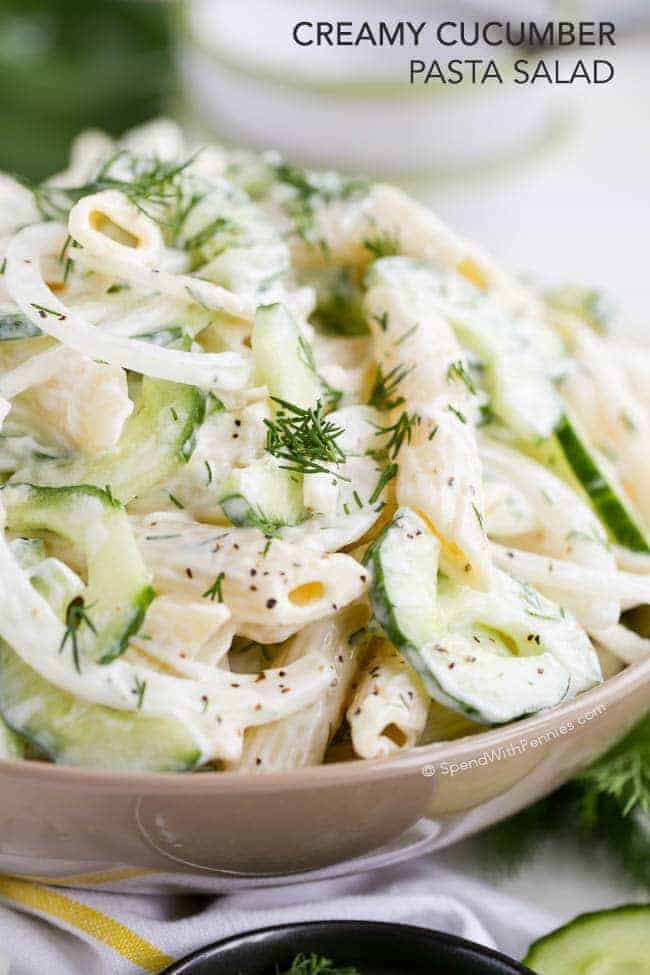 Source: Creamy Cucumber Pasta Salad by Spend with Pennies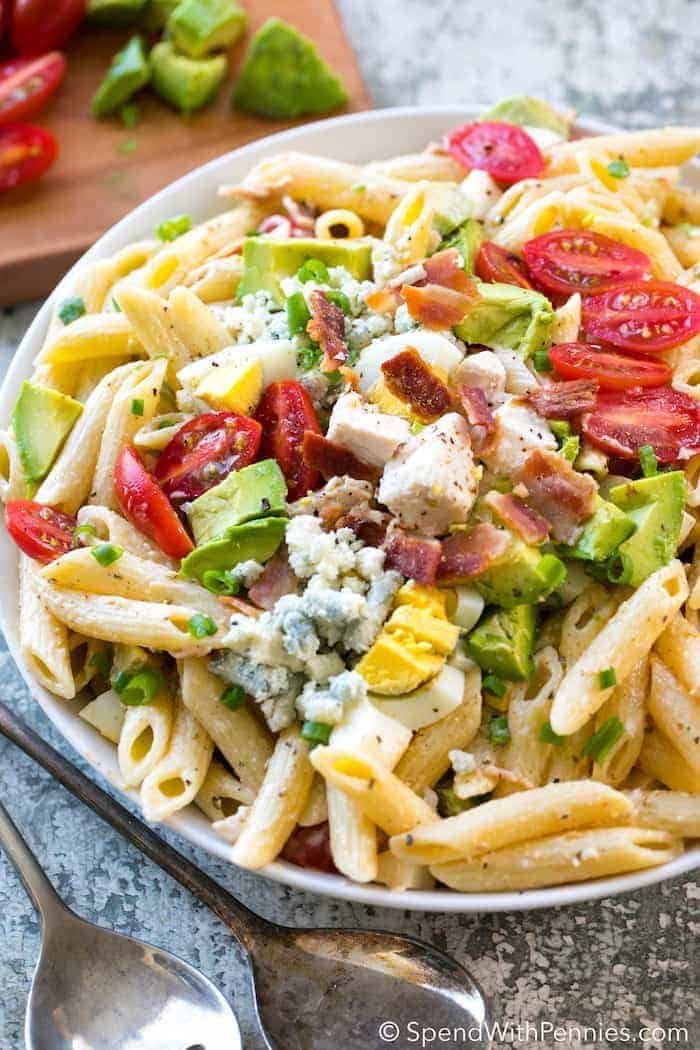 Source: Cobb Pasta Salad by Spend with Pennies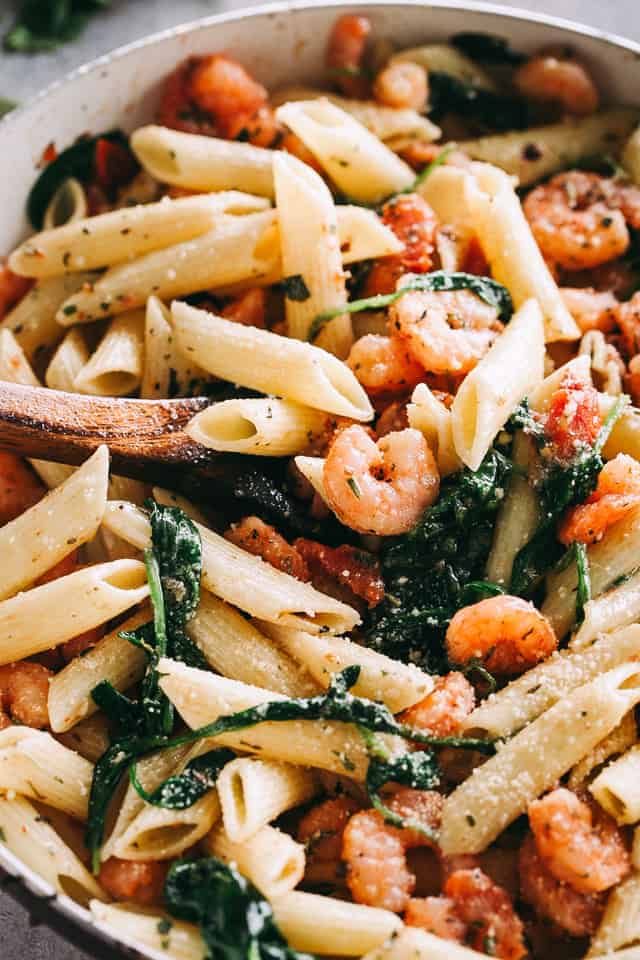 Source: Garlic Butter Shrimp Pasta Recipe by Diethood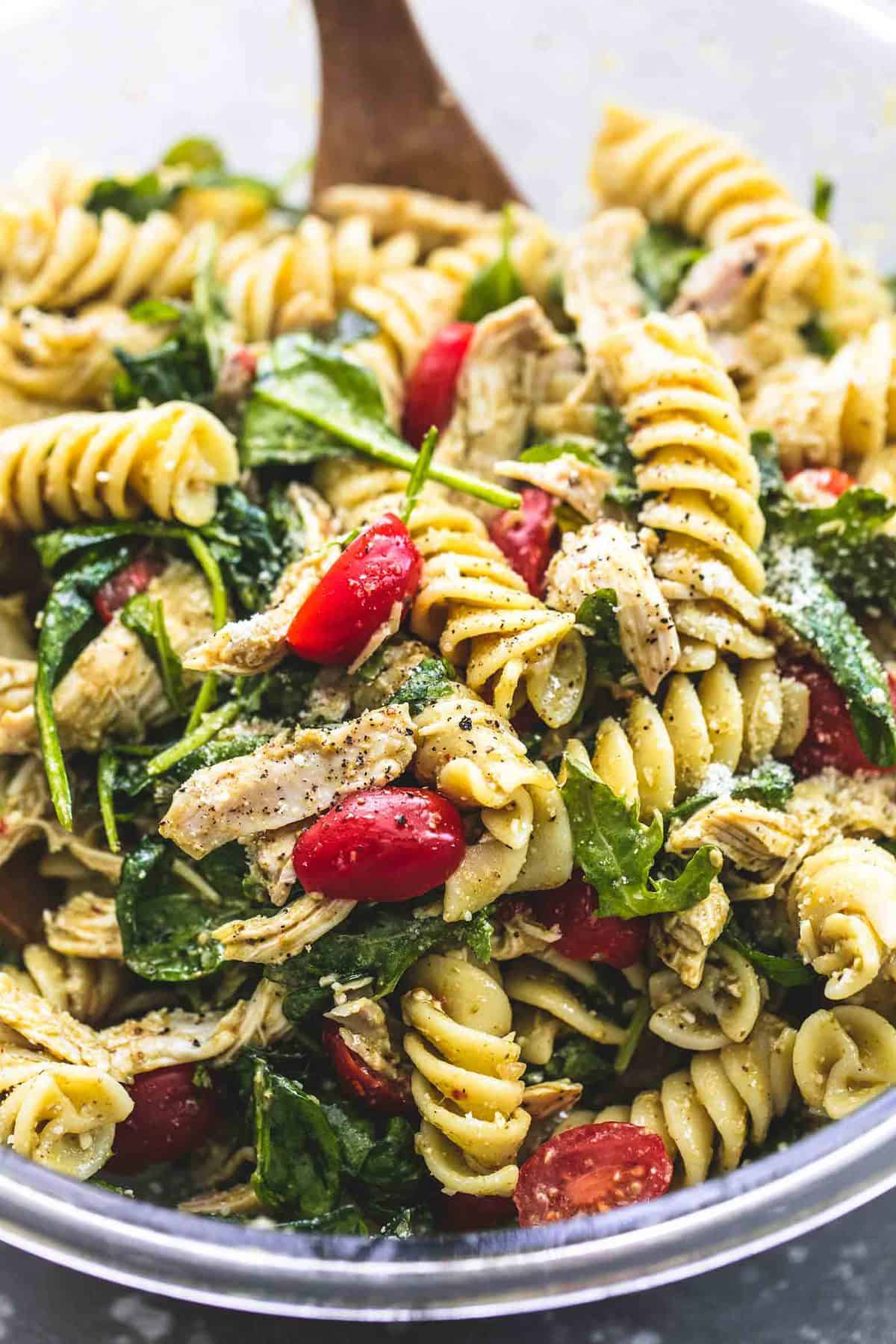 Source: Pesto Pasta Salad Recipe by Le Creme De La Crumb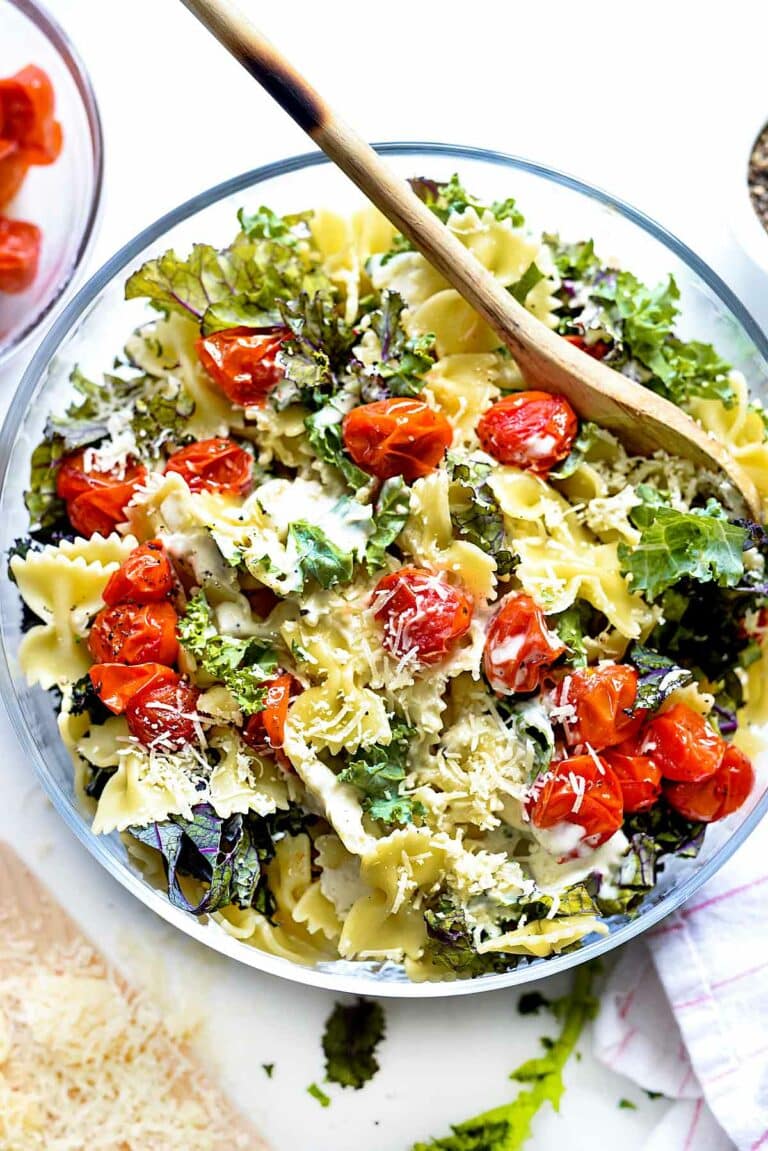 Source: Kale Caesar Pasta Salad by Foodiecrush
Relevant Post:
Potluck Salad Recipe With Fruit -
Healthy Potluck Ideas
I love adding sweetness to salads by adding fruits. These salad recipes for potluck include fruit that you can throw in for colorful look and awesome taste!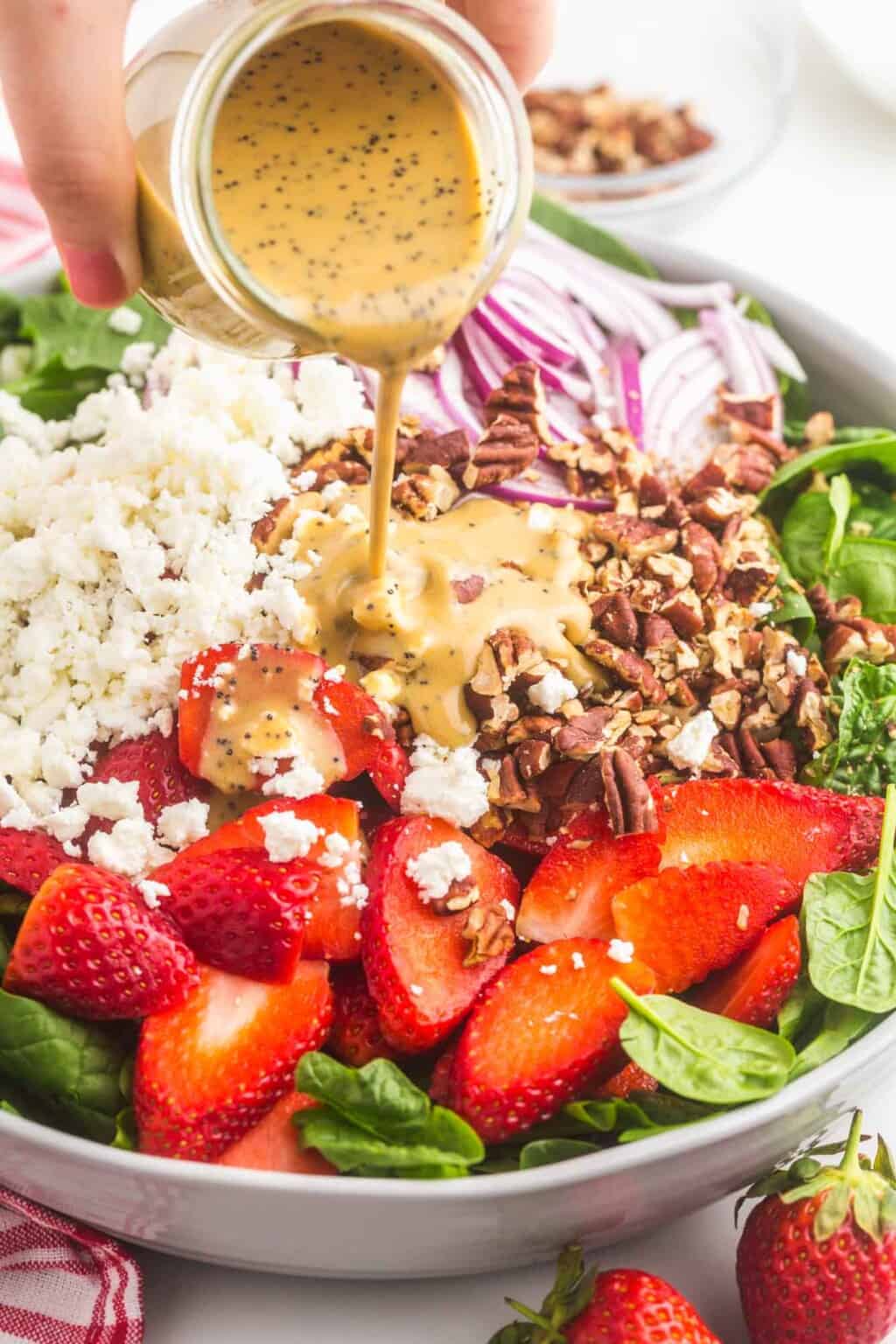 Source: Strawberry Spinach Salad by Little Sunny Kitchen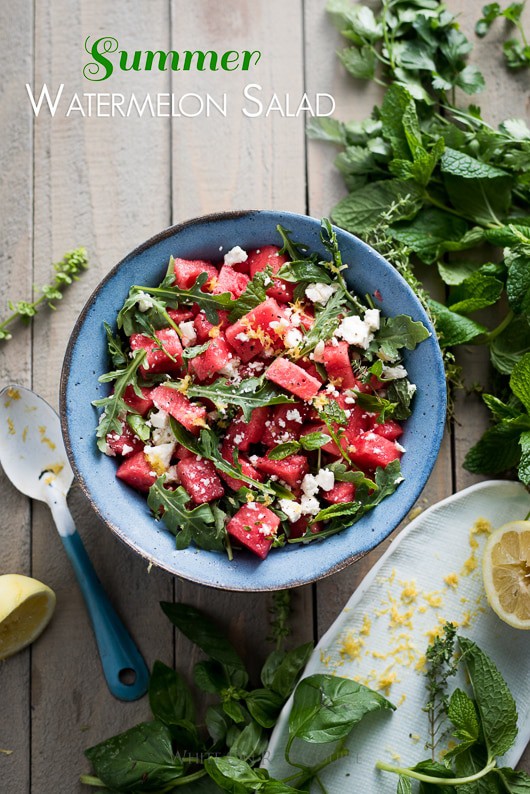 Source: Arugula Watermelon Feta Salad with Your Favorite Fresh Herbs by White on Rice Couple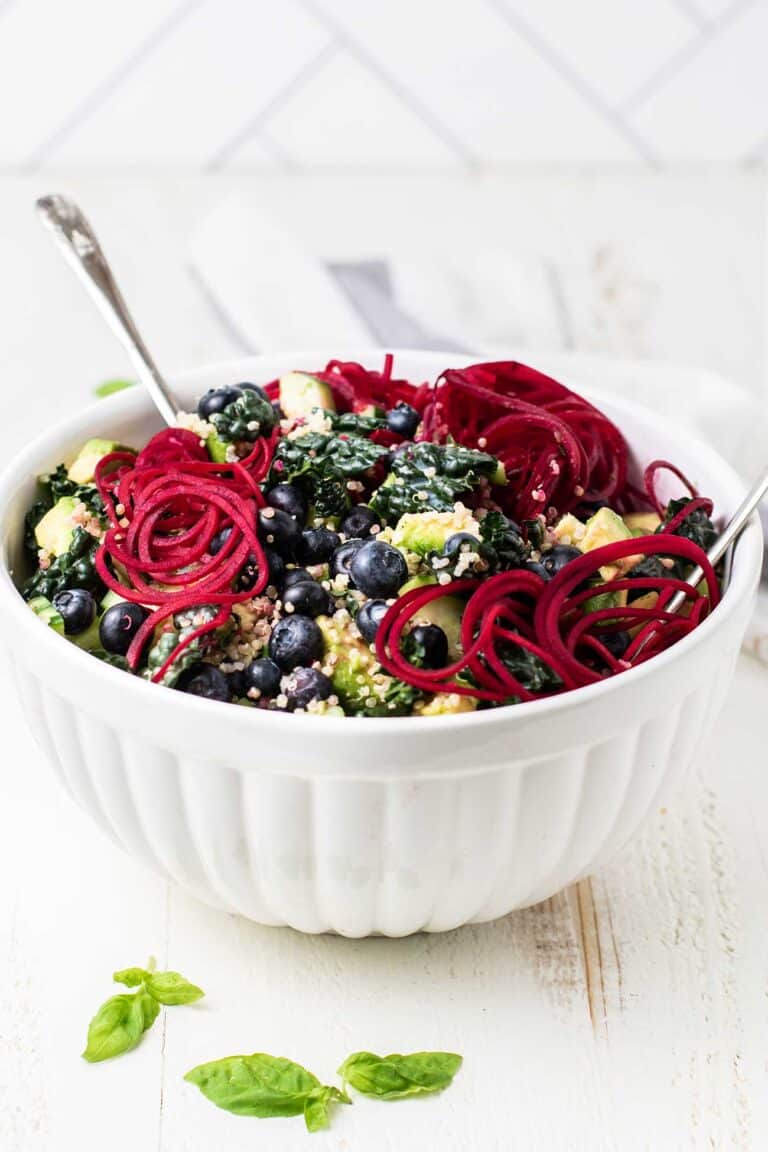 Source: Kale Blueberry Salad with Quinoa by Sunkissed Kitchen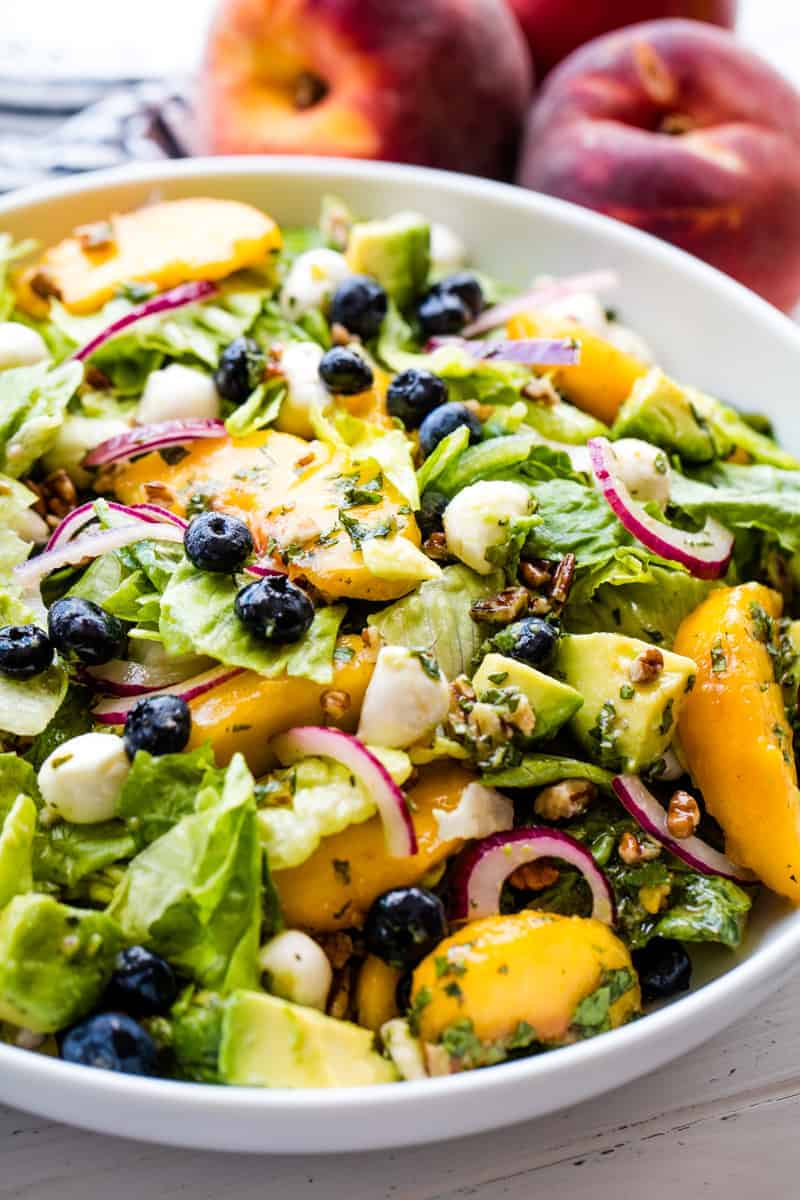 Source: Summer Peach Salad by The Stay at Home Chef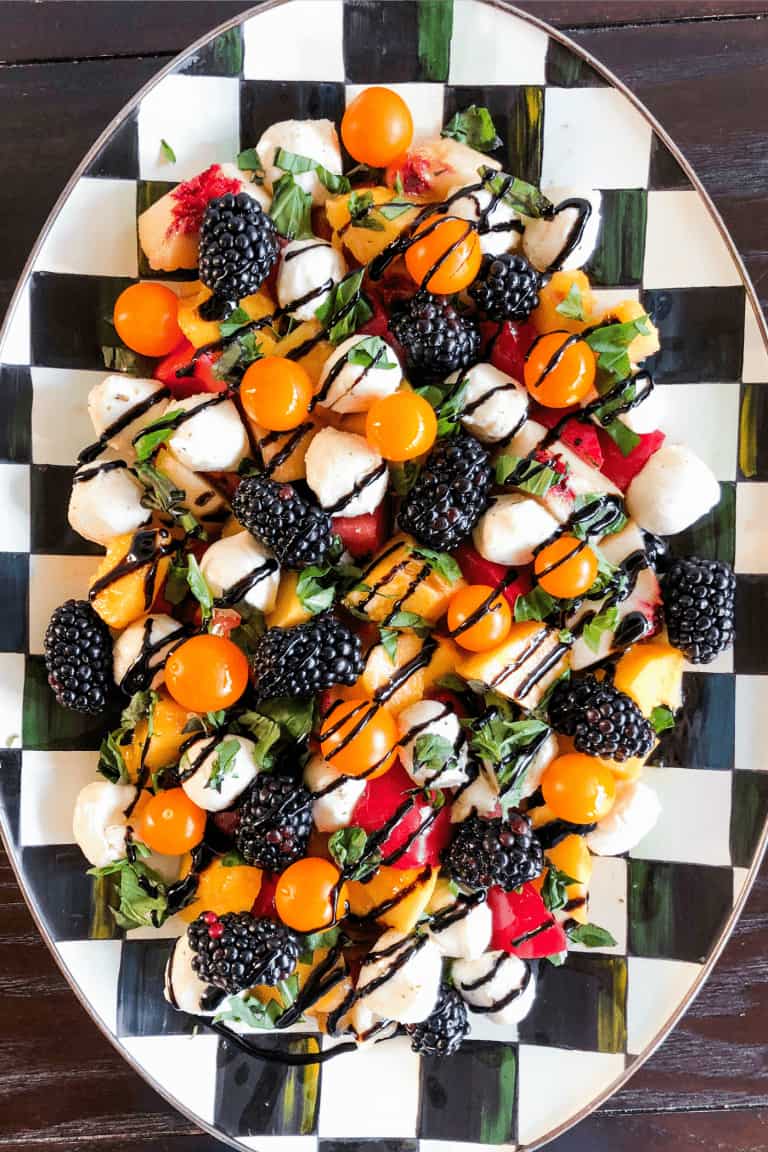 Source: Summer Fruit Caprese Salad by Reluctant Entertainer
Hearty and Healthy Potluck Salad Recipes
These salads for party include either grains, protein, peas/beans, or potatoes to make it filling and hearty. If you want to potluck salads that everyone will love, these are a good go to.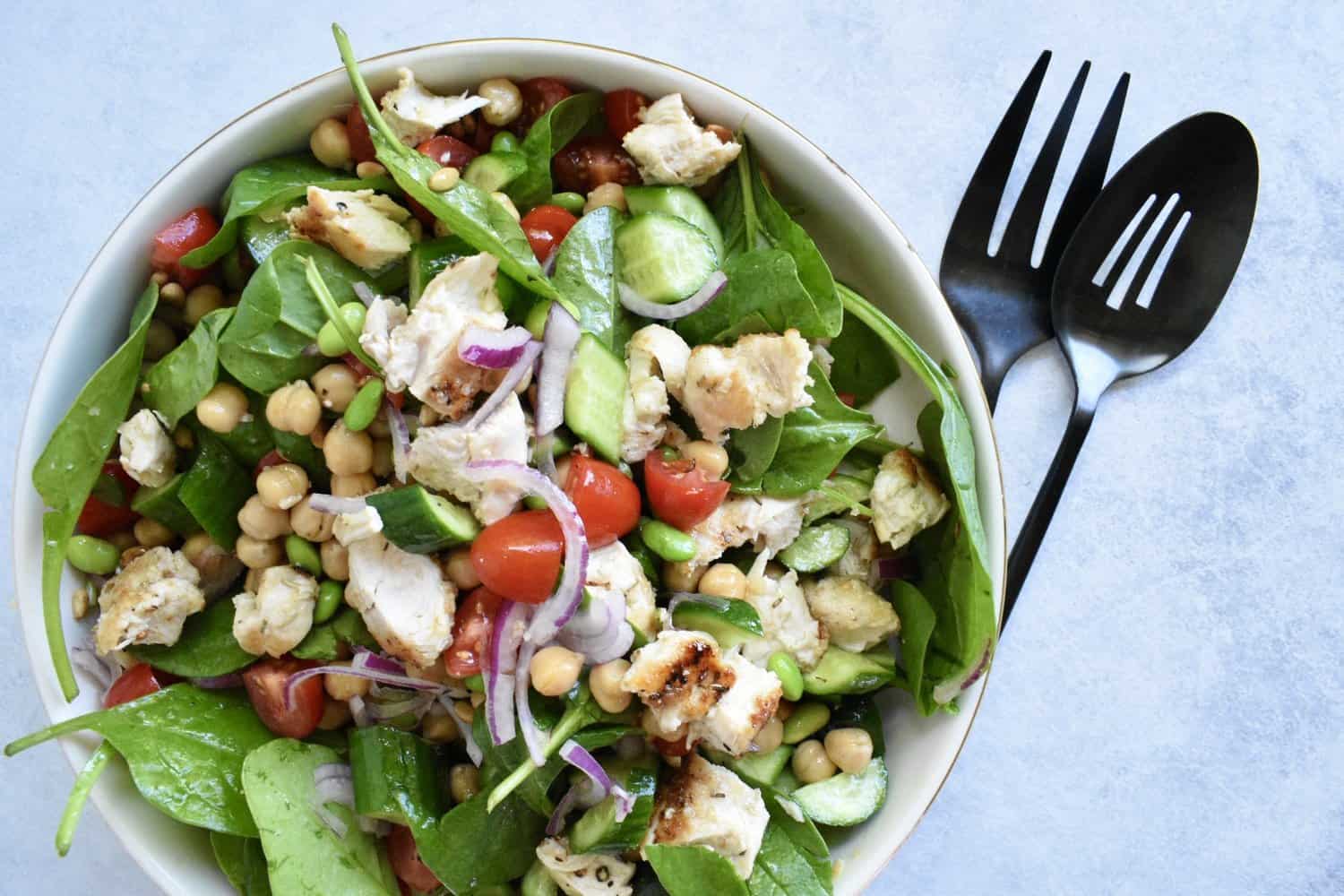 Source: Pan-Fried Chicken, Chickpea & Toasted Pine Nut Salad by Wholesome by Sarah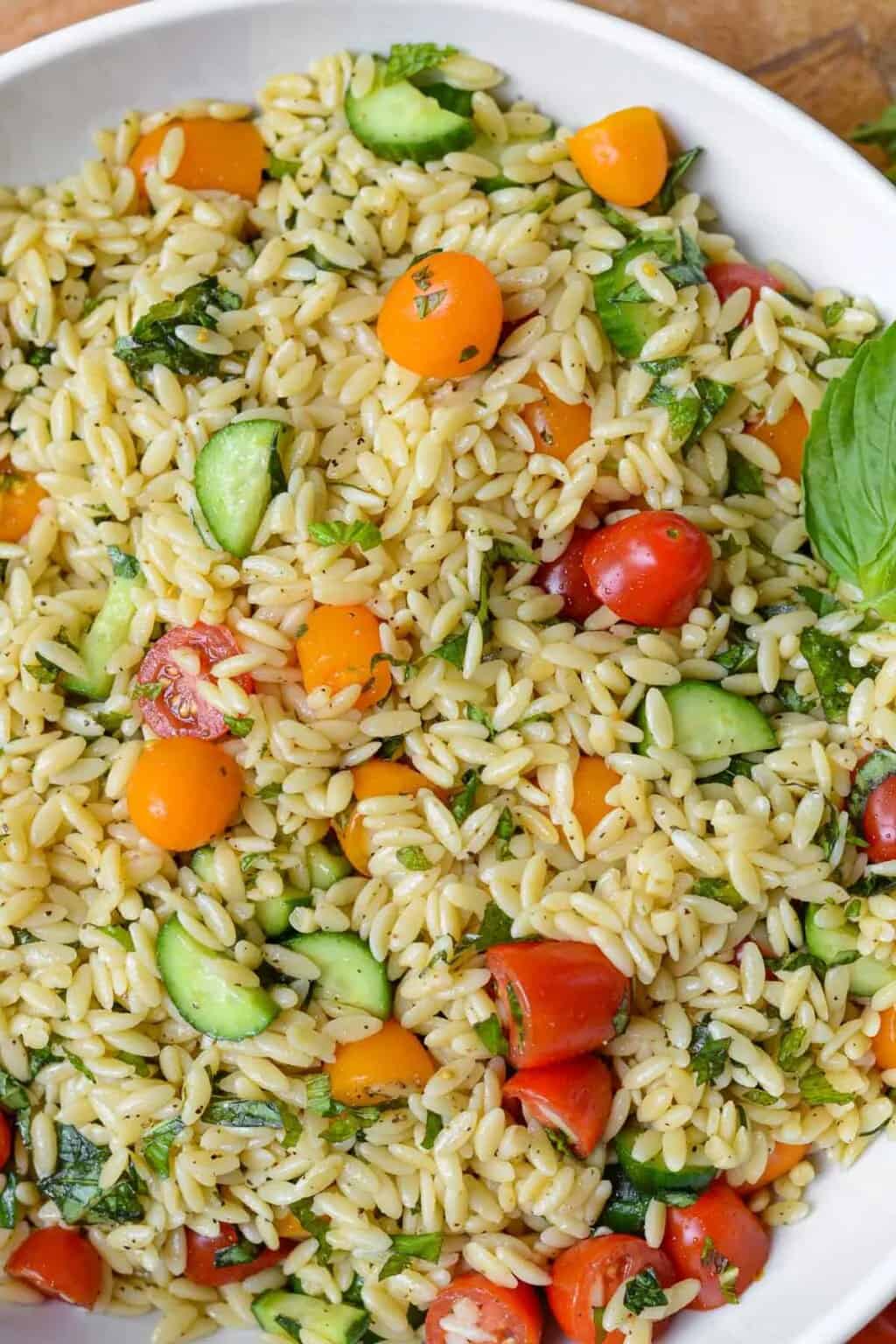 Source: Summer Orzo Salad by Good in the Simple
Source: Pea Salad Recipe by The Forked Spoon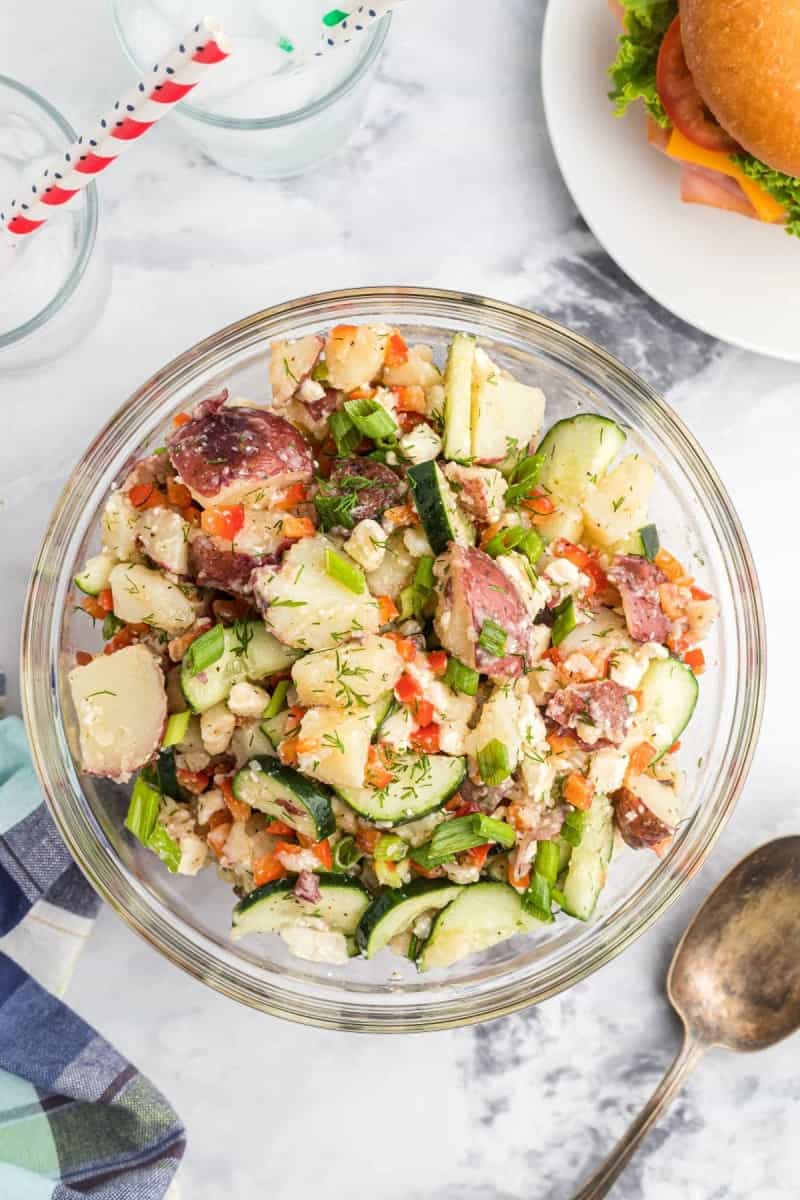 Source: Dill Potato Salad with Feta by Recipe Girl
Source: Wild Rice and Cranberry Salad by Recipe Girl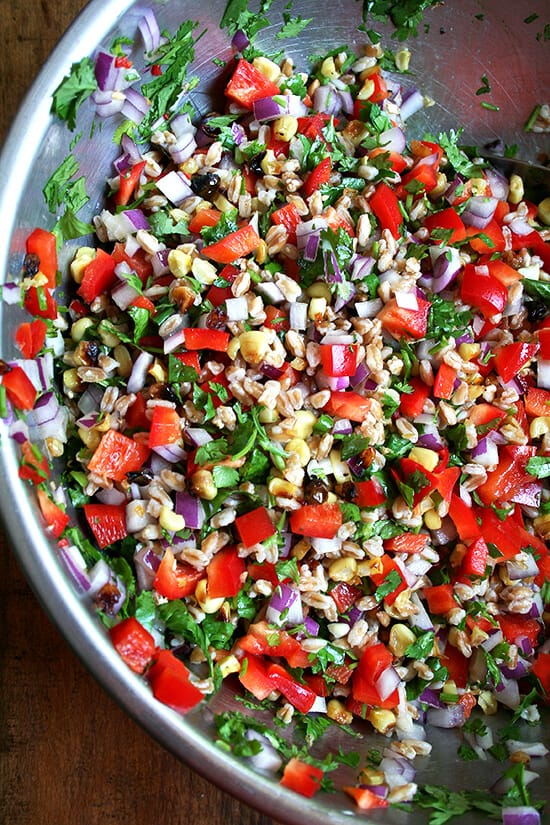 Source: Farro Salad by Alexandra's Kitchen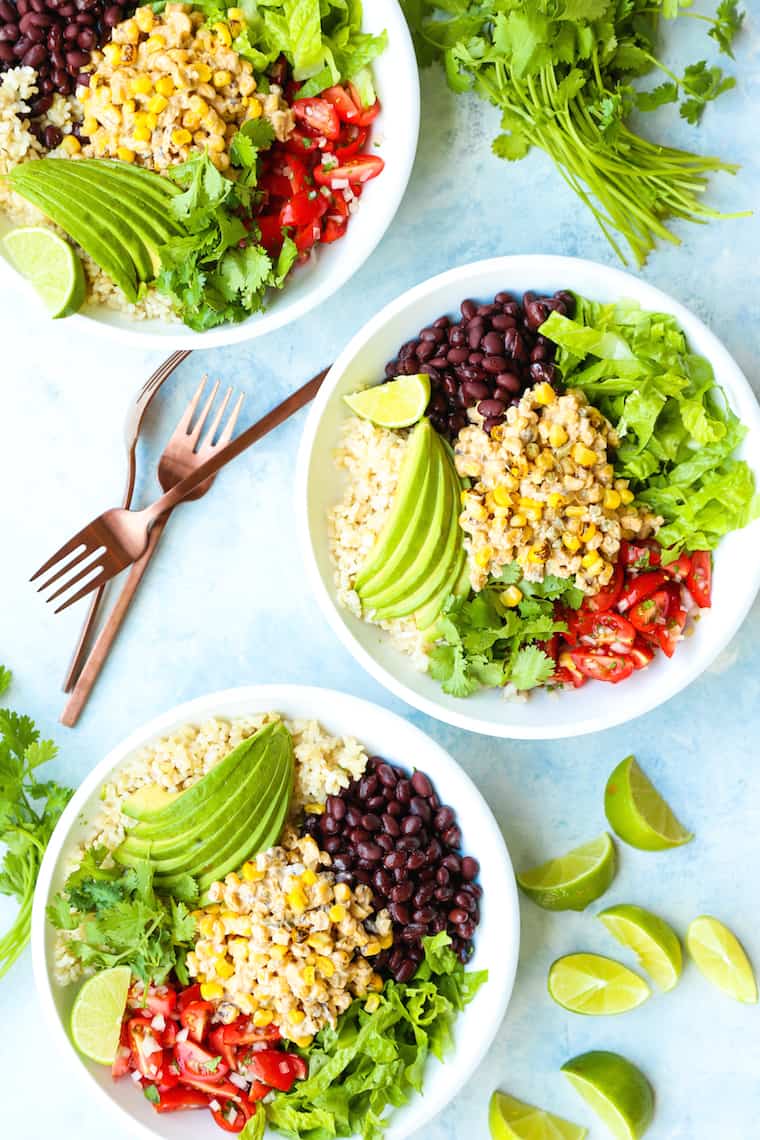 Source: Mexican Street Corn Bowls by Damn Delicious
RELEVANT POST:
Asian Salad Recipes for Potluck - Salads for a Crowd
I love asian salad dressings! They are light, add a great umami flavor, while making your salad super delicious. So here you go!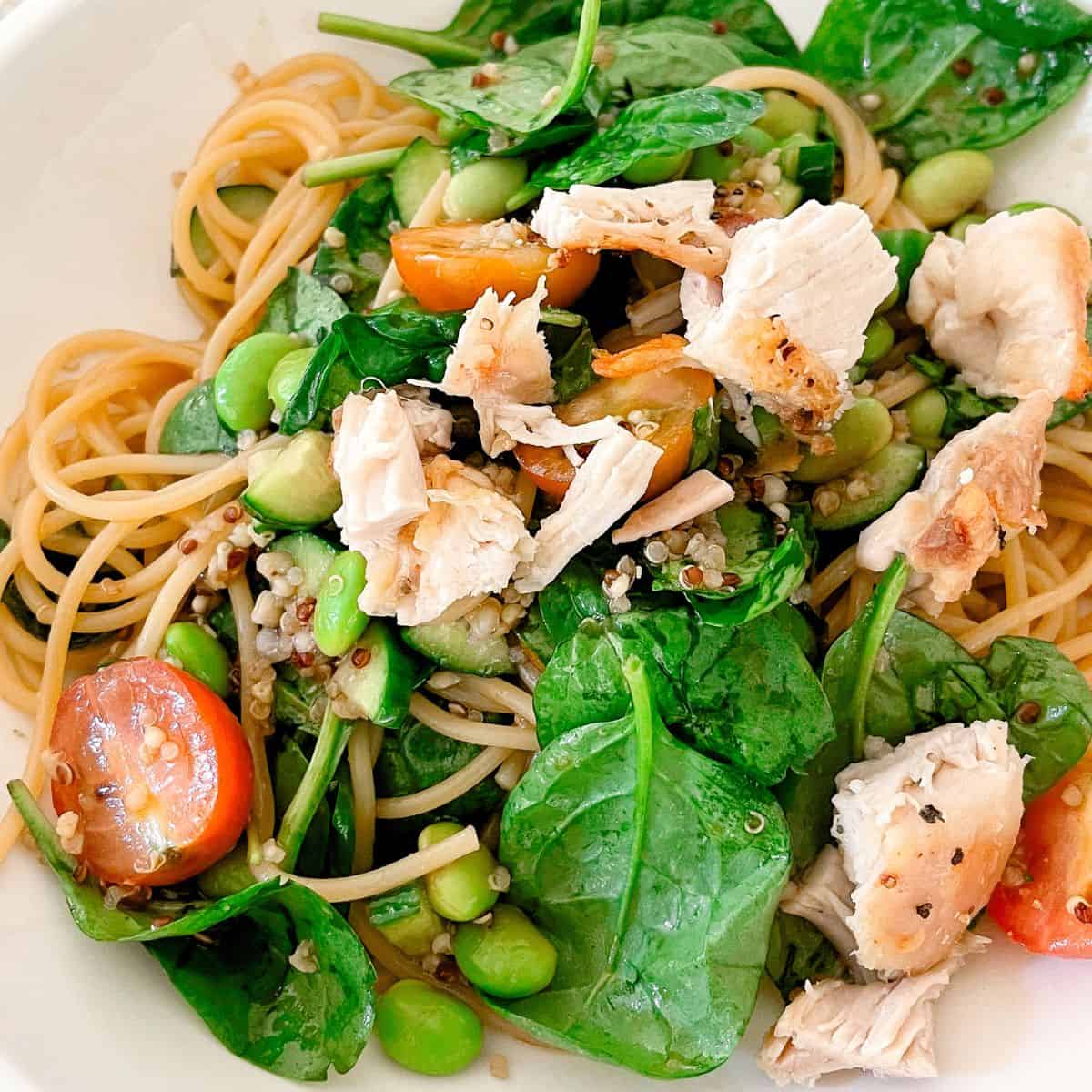 Source: Easy Asian Pasta Salad Recipe from Oh Happy Joy
2. Asian Chopped Salad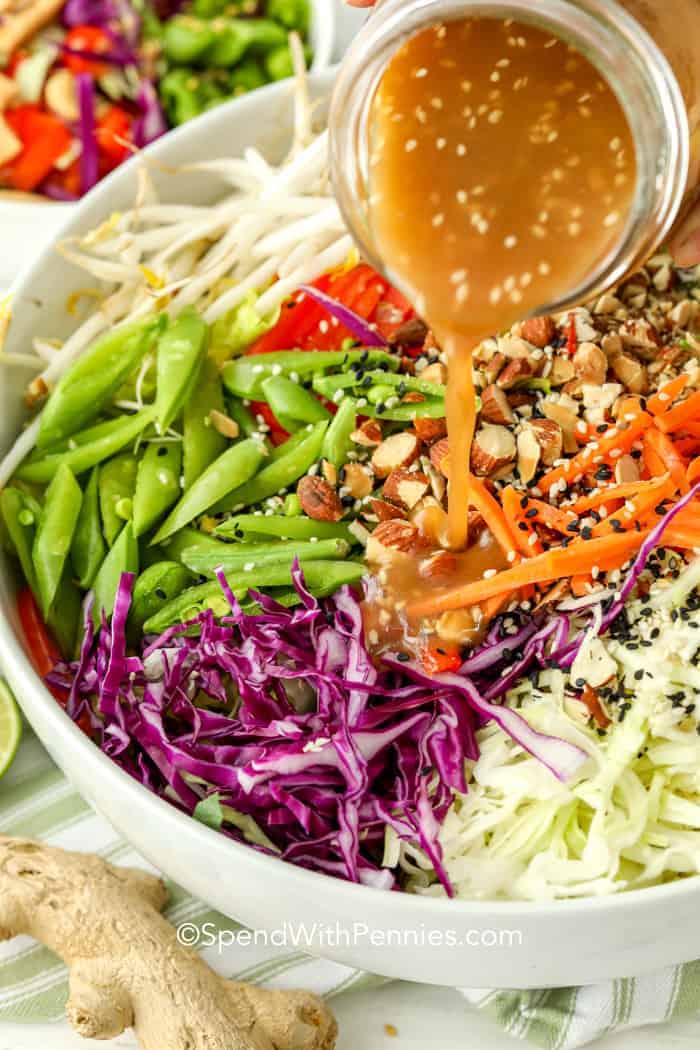 Source: Asian Chopped Salad by Spend With Pennies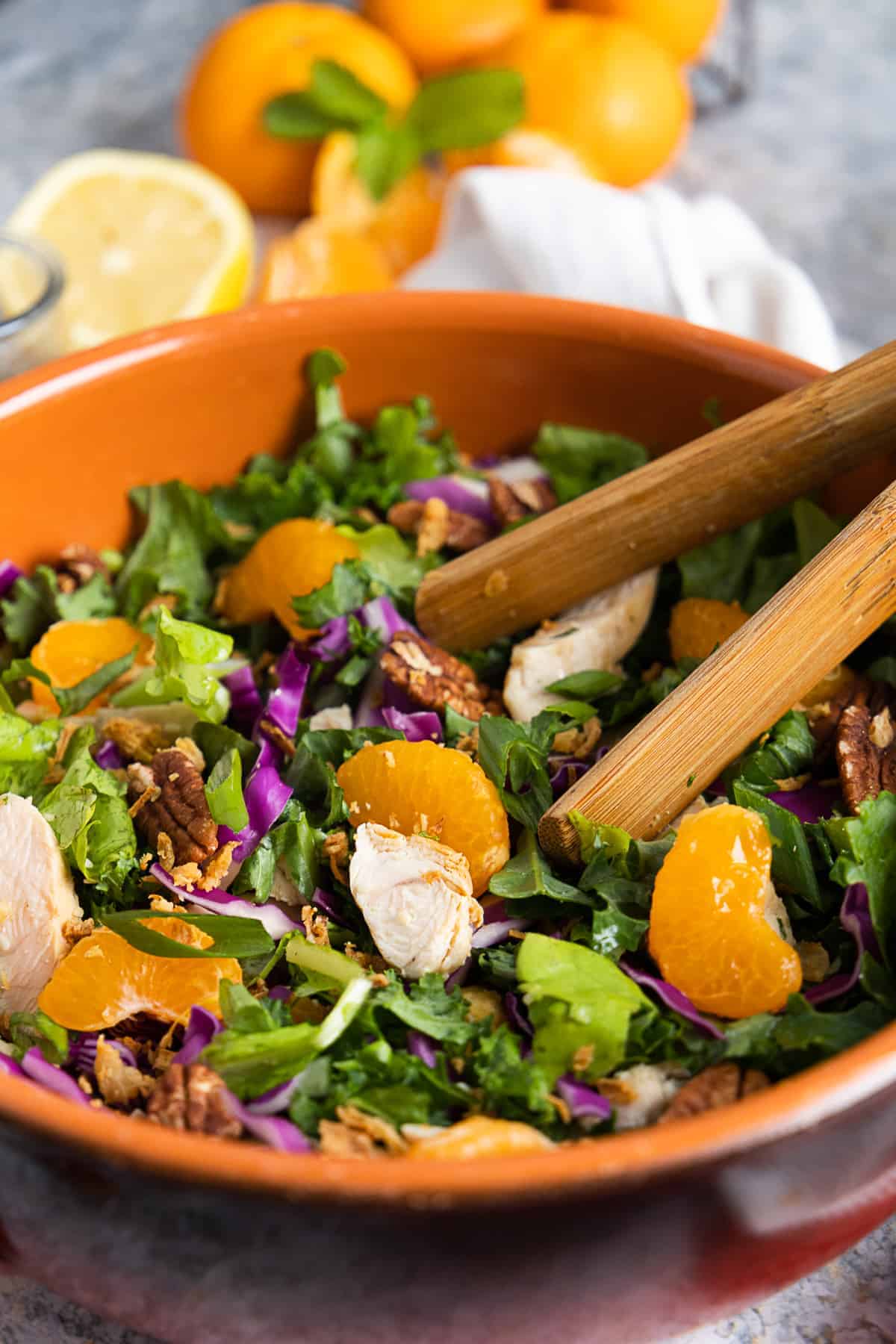 Source: Noshing With the Nolands by Mandarin Chicken Salad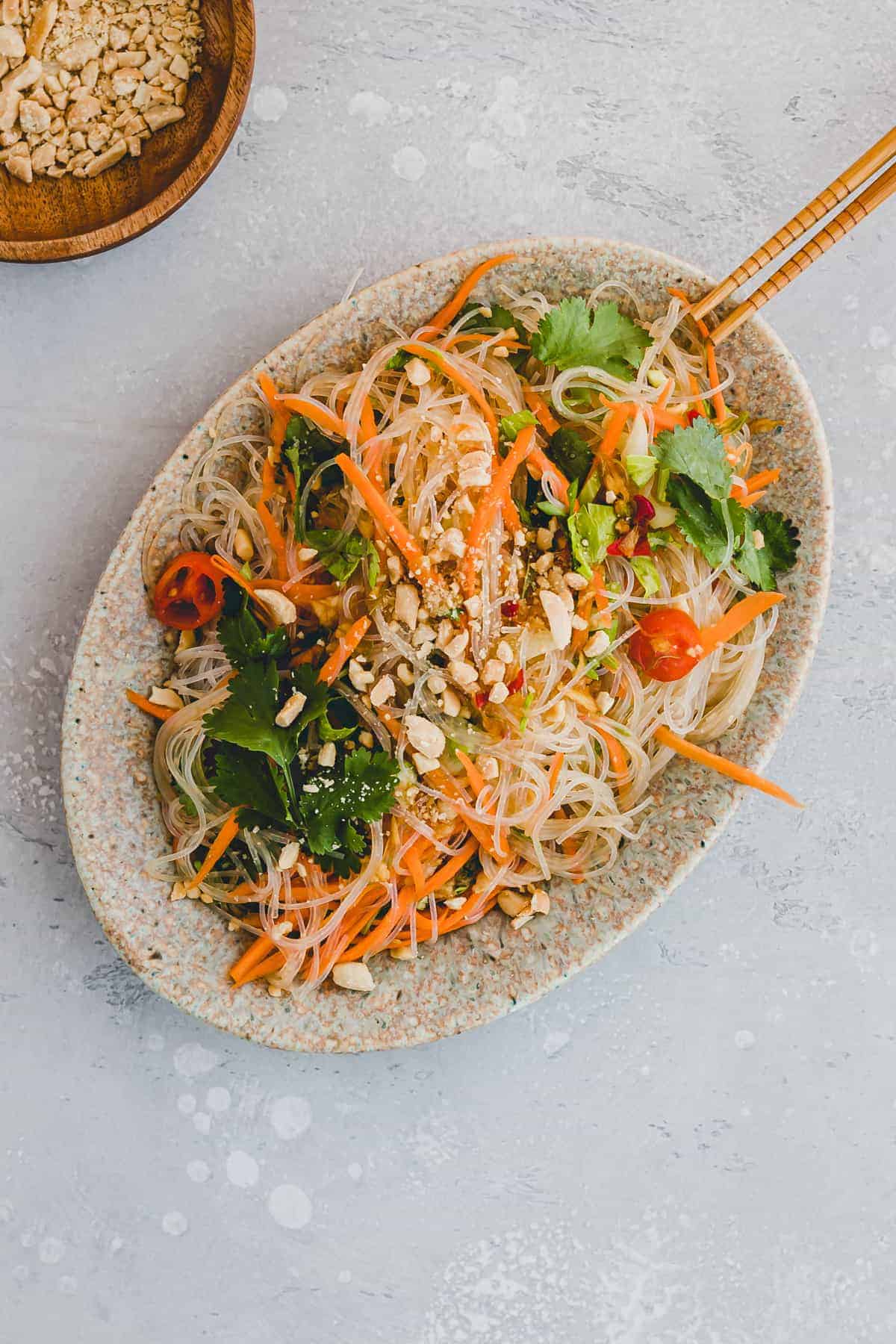 Source: Thai Glass Noodle Salad by Yum Woon Sen | Aline Made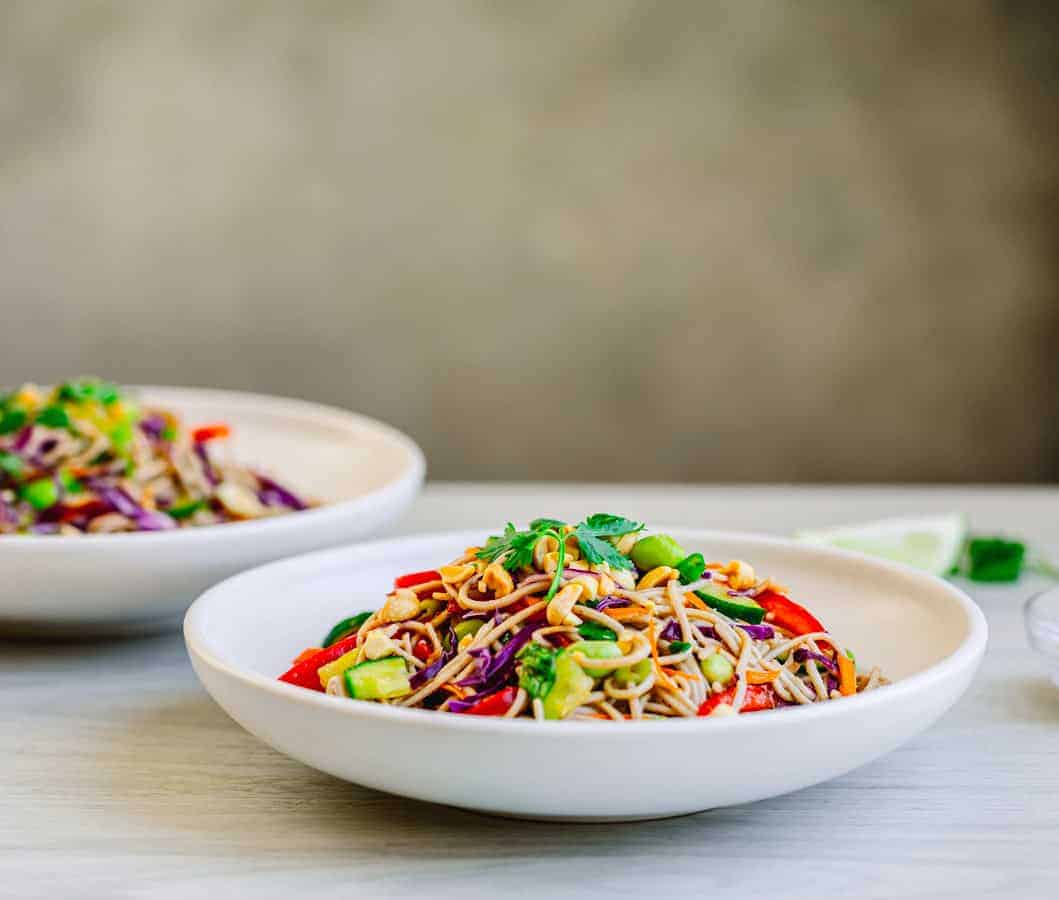 Source: Soba Noodle Salad Recipe with Asian Salad Dressing by Posh Journal
What are the dishes that you are planning to bring to a potluck? If you have an amazing healthy salad recipes for potluck, do share in the comment below!