Looking to add a pop of color to your living space? Then these navy blue accent wall idea will help your space feel rich with color with a main focal point.
I love these dark blue accent wall since they add depth to your room! And it adds character to what may look like a boring plain white walled space.
I've used navy blue accent walls to two of the areas in my home - one in my own bedroom and one in the bathroom.
Navy blue accent wall bedroom
I've gone over in detail how I have made navy board and batten wall in a different post. I chose to have navy blue accent wall in bedroom because I love the richness it offers against light natural color furniture I have, paired with the Amazon drapes like pottery barn.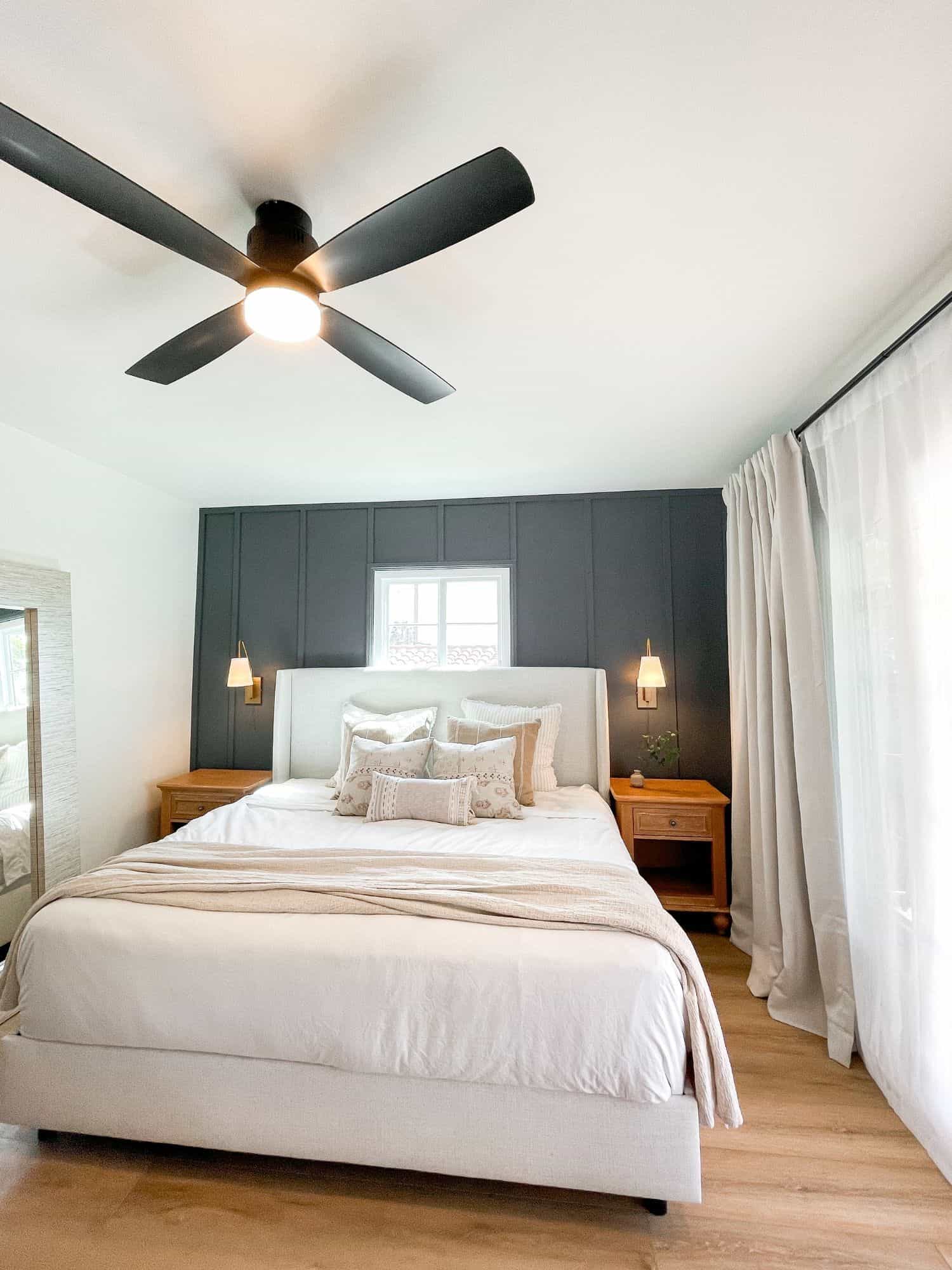 Source: Navy Board and Batten Wall
The paint color I used was Benjamin Moore Flint. It has a bit of greenness to it but can also appear navy blue.
Here are some other bedrooms with dark blue accent wall.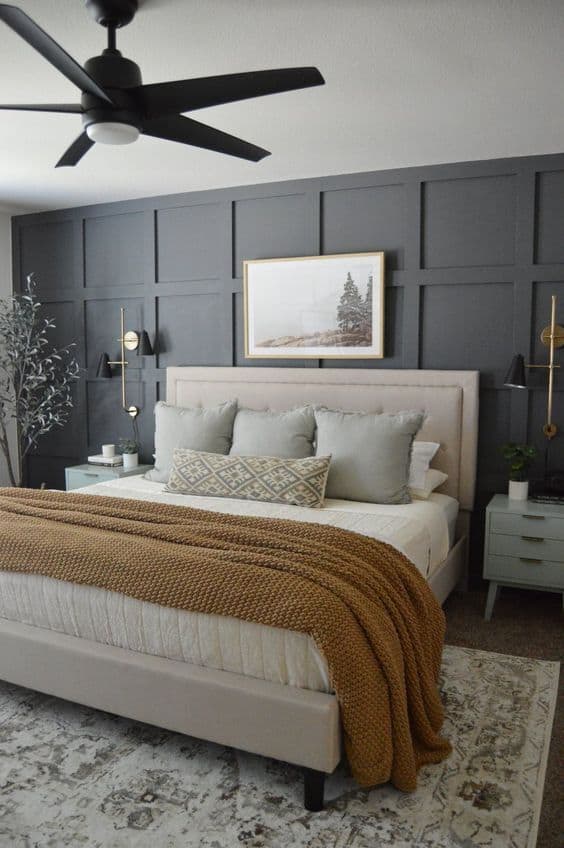 Source: A Heart Filled Home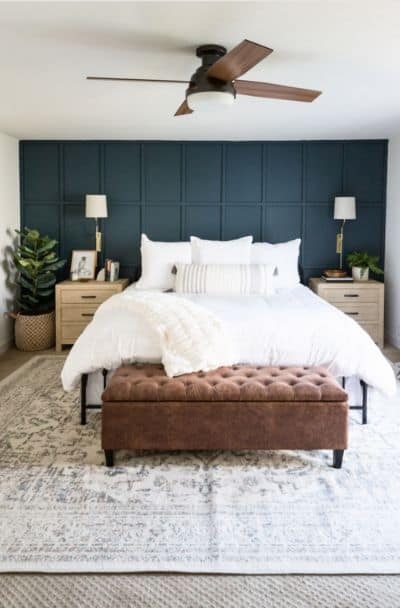 Source: Sebring Design Build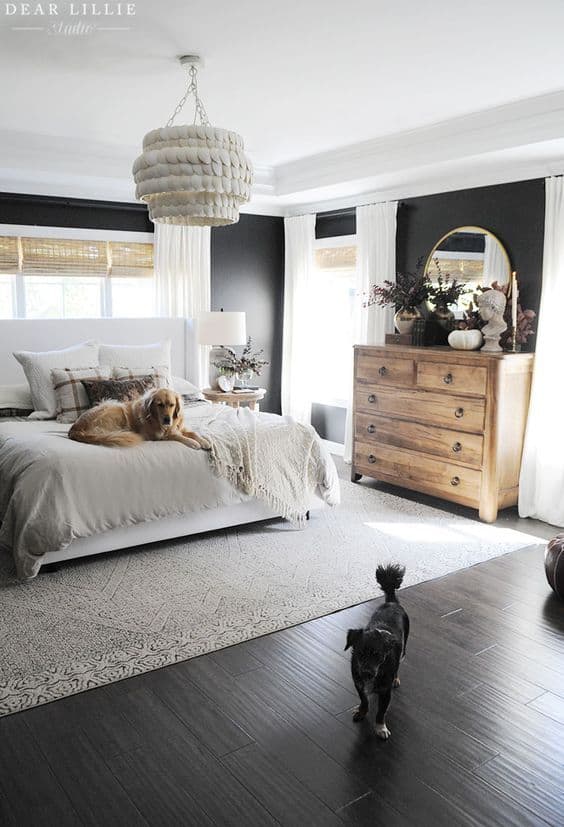 Source: Dear Lillie Studio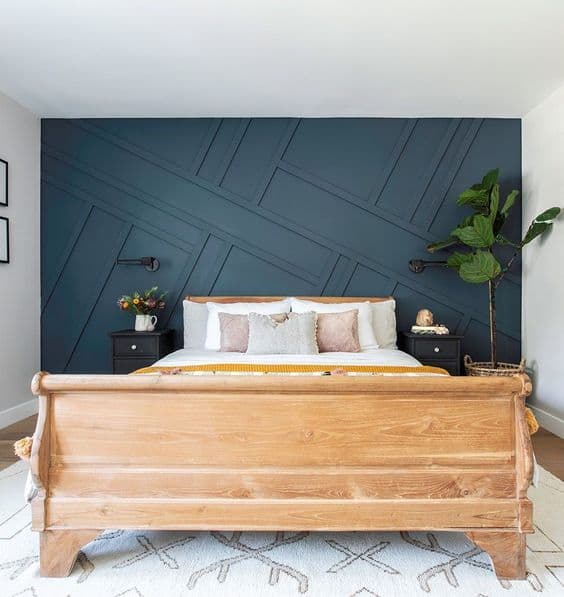 Source: Carmit Oron Interior Design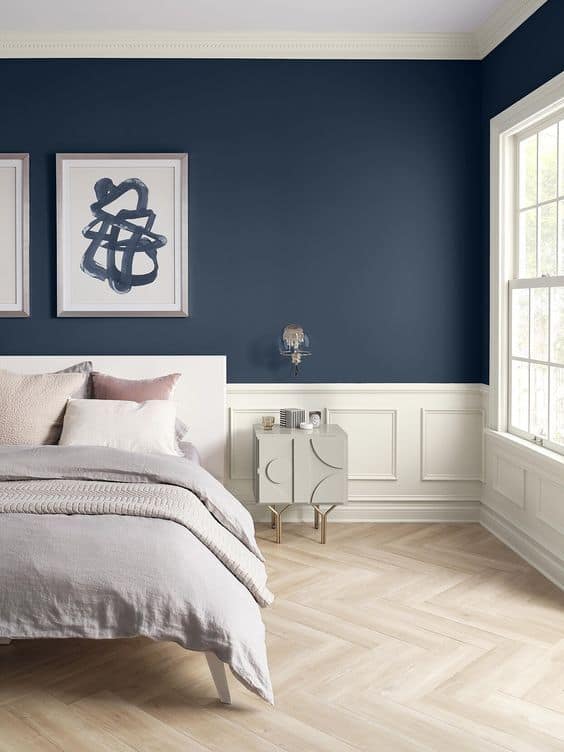 Source: Better Homes and Gardens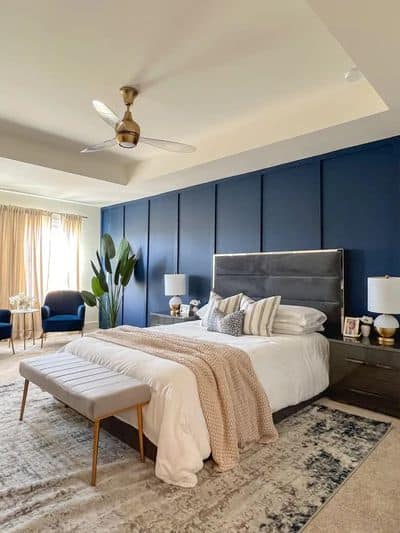 Source: Styly Home
Related Posts:
Navy blue accent wall bathroom
I am looking to add a floating shelf on top of the toilet so that it can look more cozy and homey with other decorations. After all, we need that coziness feeling when we are about to sit on our toilet right? 😀
The paint color I used is Sherwin Williams Naval. When I turn on the light, it does appear a bit blue than when I have just the natural lighting like the image below. It looks a lot darker.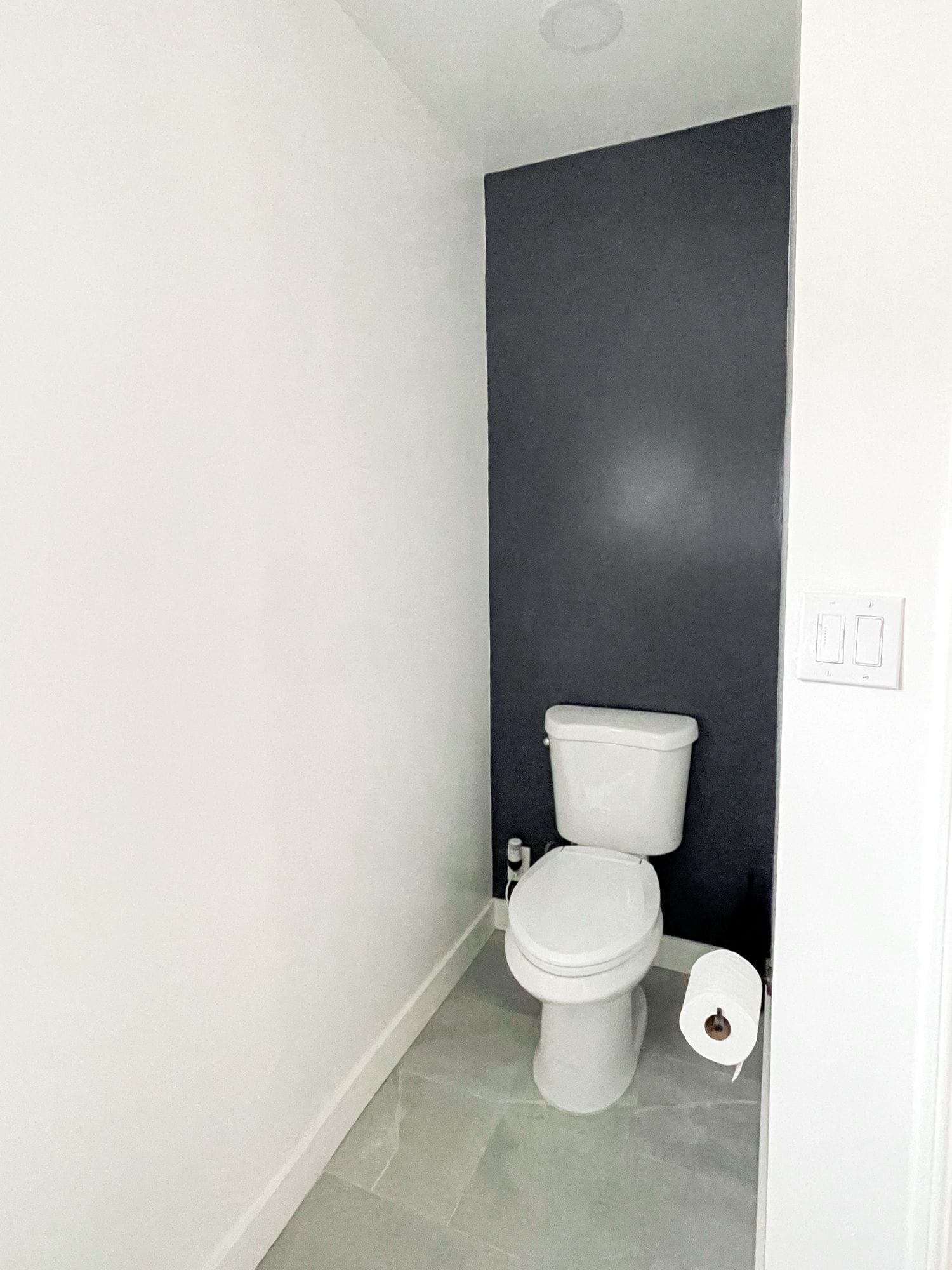 The inspiration was from these ones as you can see but I decided to go with SW Naval since that seemed to be the popular navy blue accent wall color.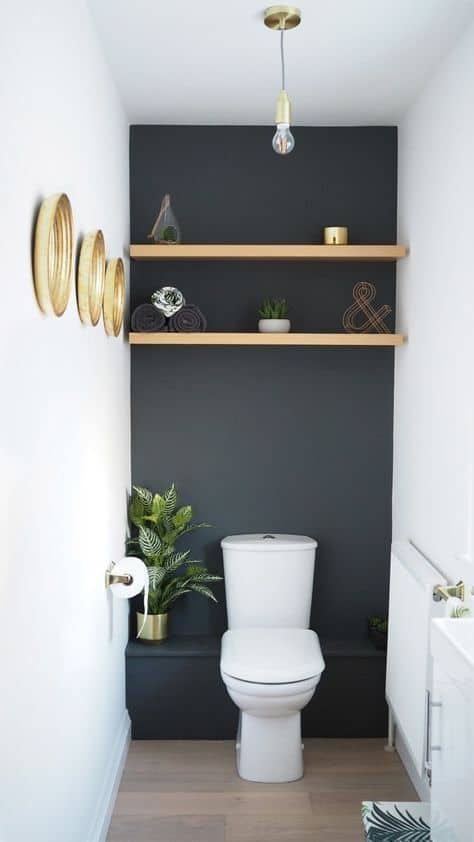 Source: Ashley Patrick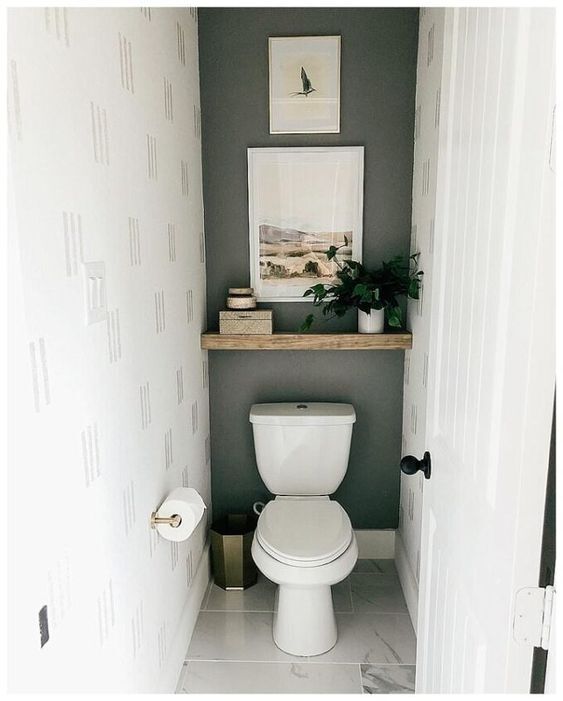 Source: Hometalk.com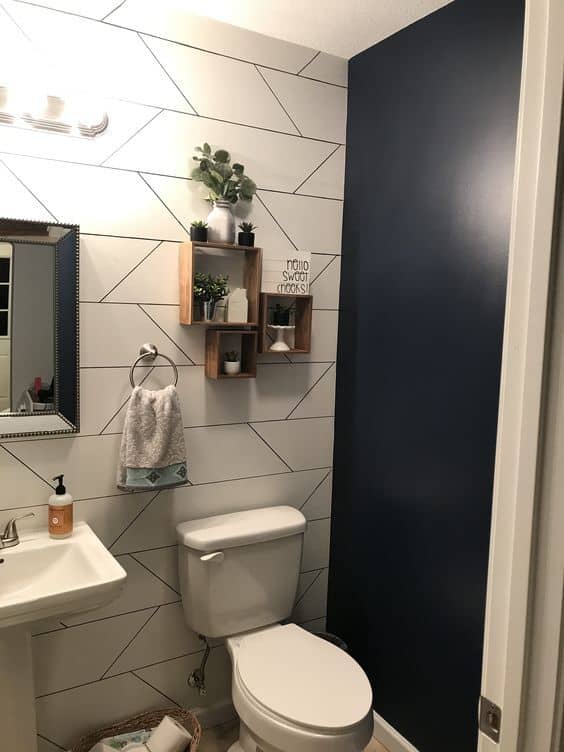 Source: Alecia Couch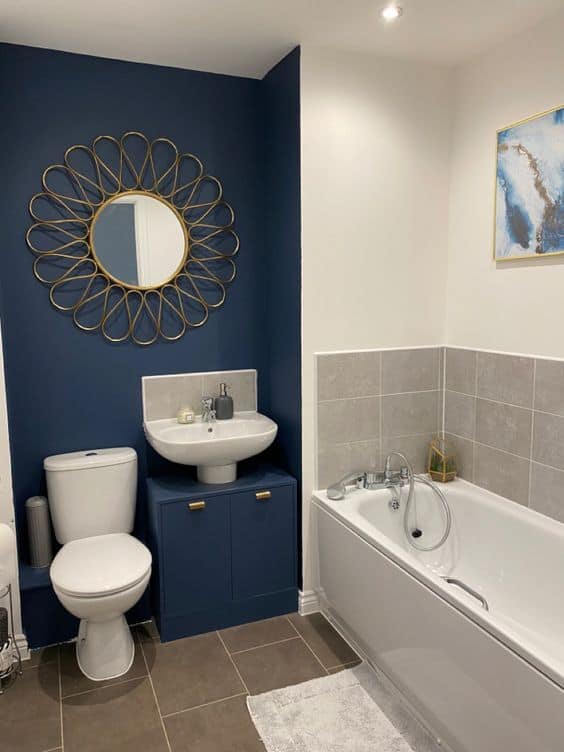 Source:Lynne Sadler
Navy Blue Accent Wall Living Room
Now, I have a wall that needs decoration currently which I am also thinking of adding a splash of color. We thought about making it navy board and batten wall with Benjamin Moore Flint.
But we decided to wait and see what furniture pieces we want and see how we want to decorate over time.
In the meantime, here's some living room with dark blue accent wall!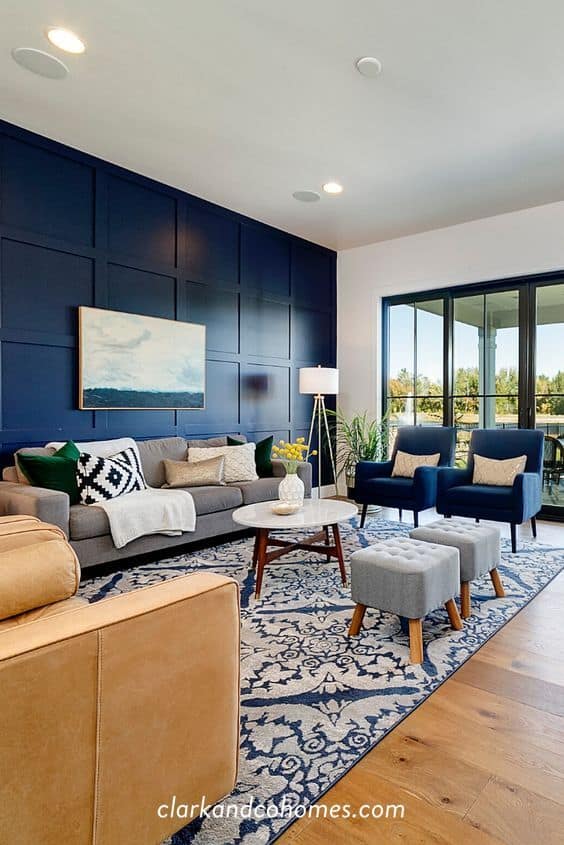 Source: Clark & Co. Homes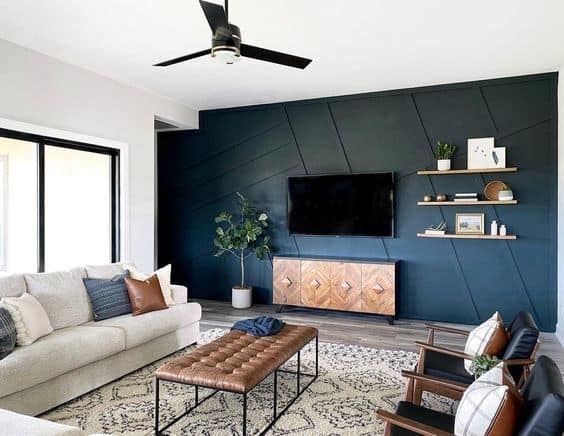 Source: Trendey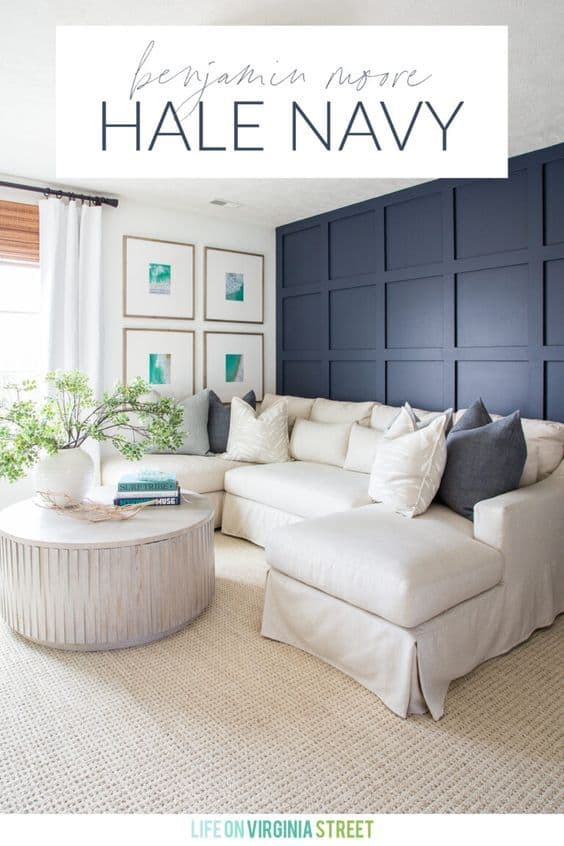 Source: Life On Virginia Street
Source: The Artistry Shop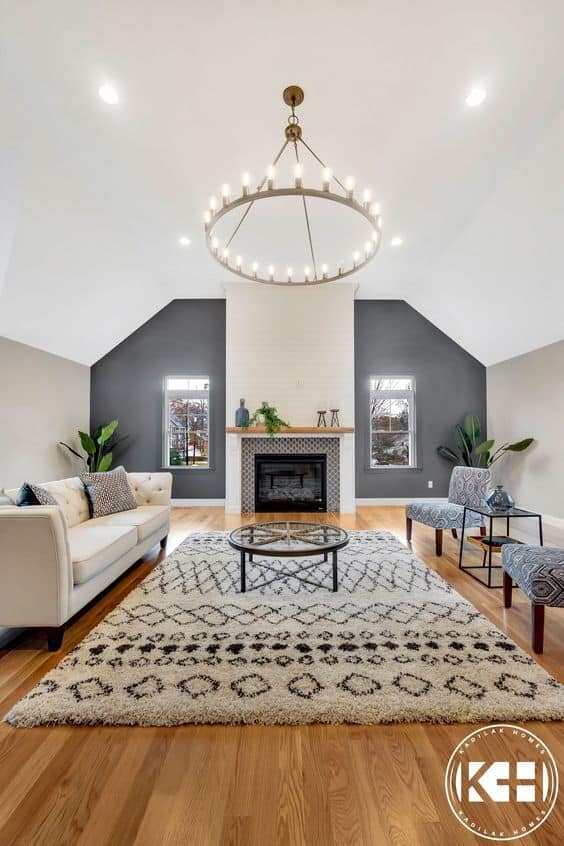 Source: Kadilak Homes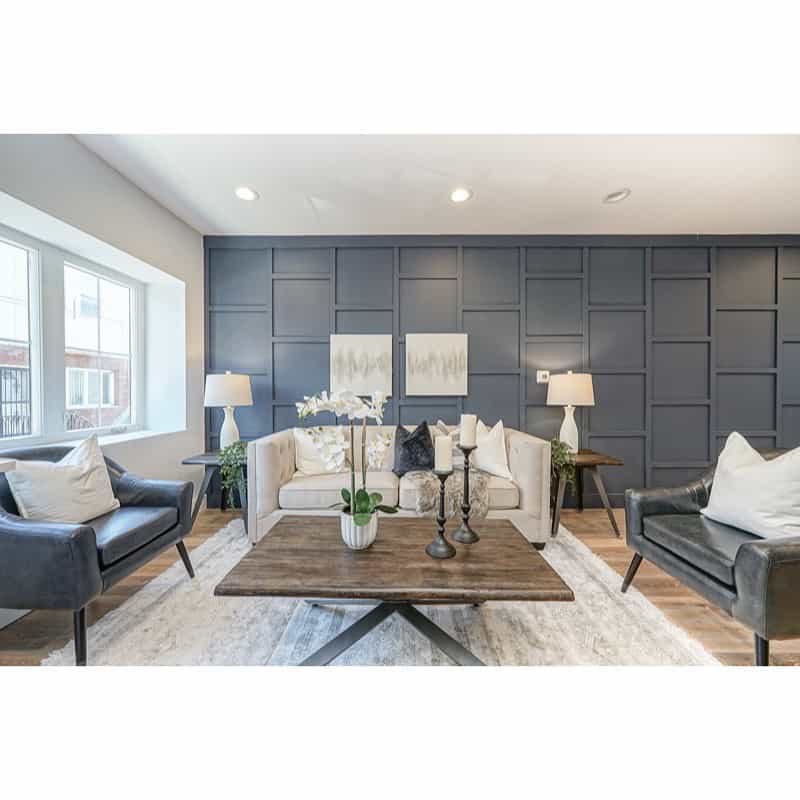 Source: @stylewmonica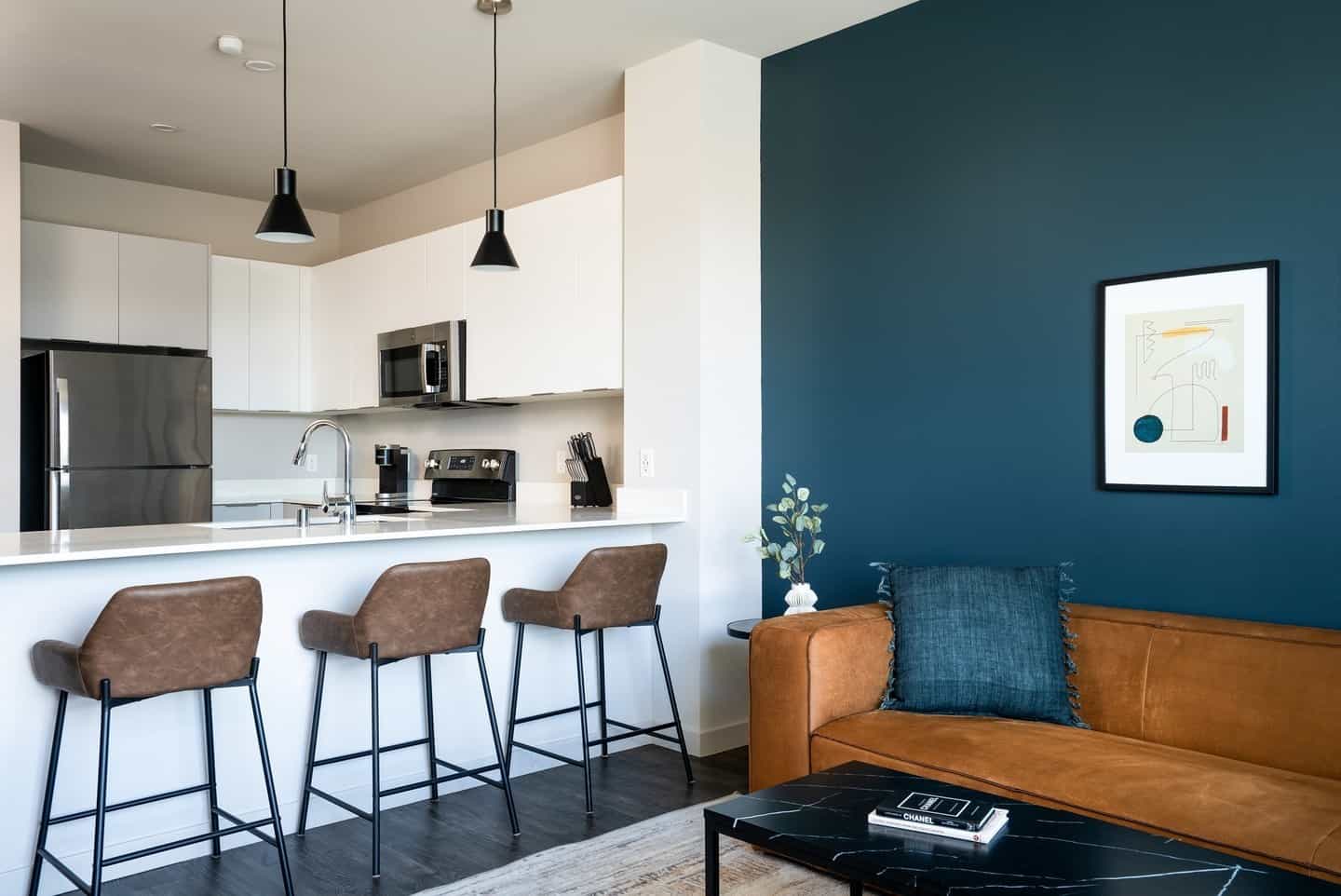 Source: @staykasa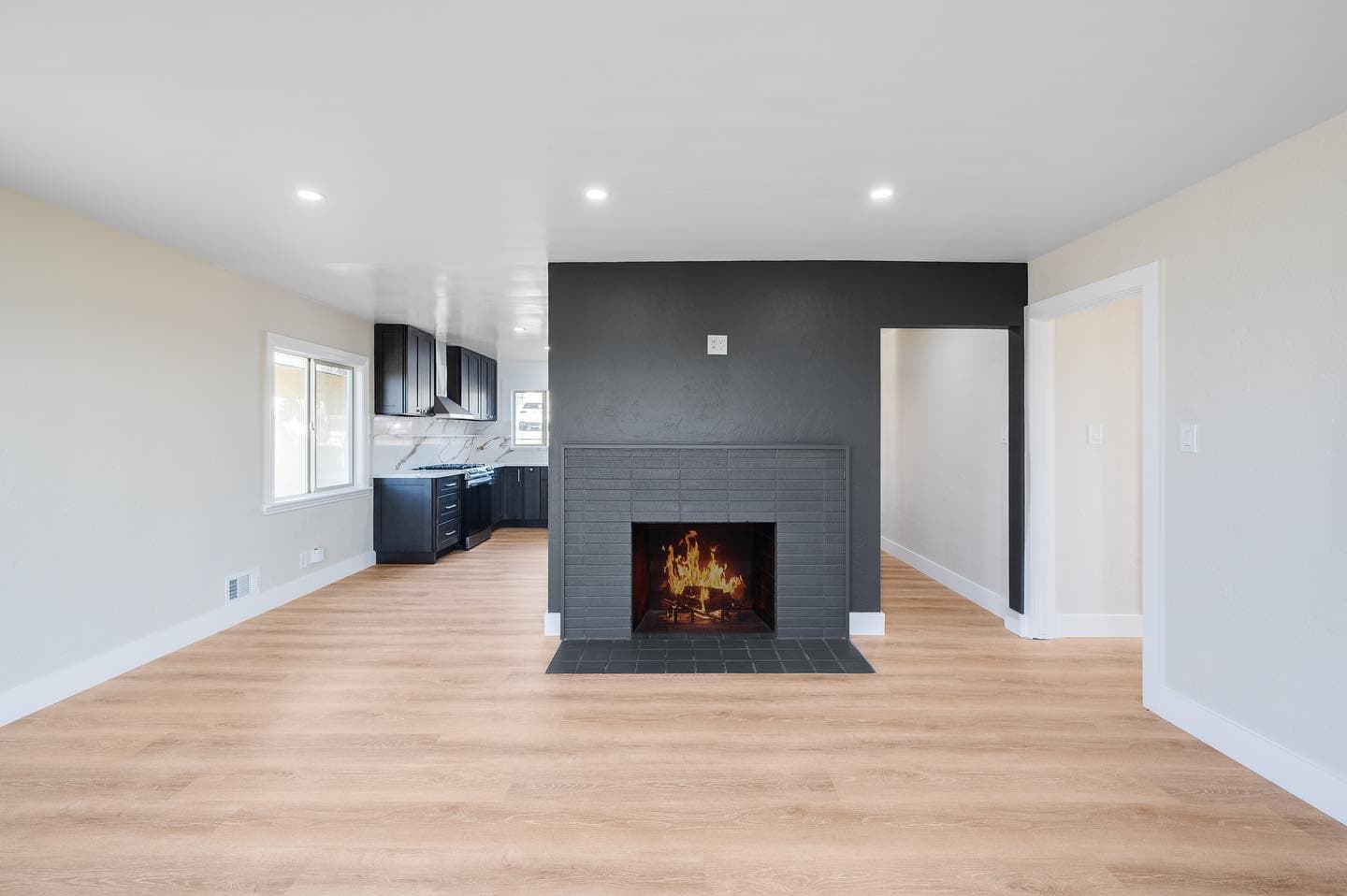 Source: @worthyventures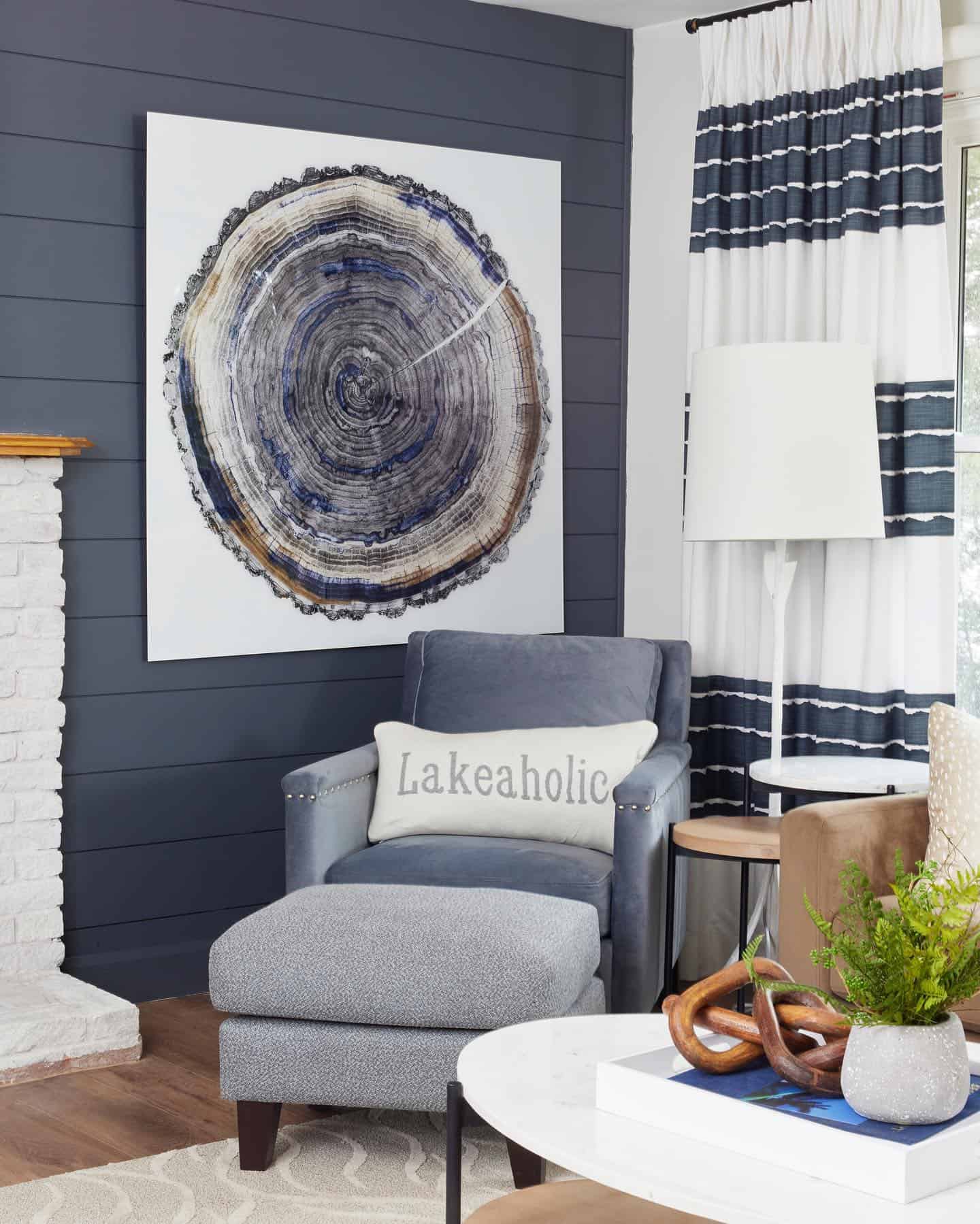 Source:@pamelalynn_interiors
Navy blue accent wall nursery
I love the navy blue accent wall nurseries as they add so much color to the room! Perfect as the boy's (and girl's) nursery room idea, they are so cute especially paired with gray toned furniture. Benjamin Moore hale navy seems to be the popular color that has grey undertone while giving that rich navy color.
Source: @crateandkids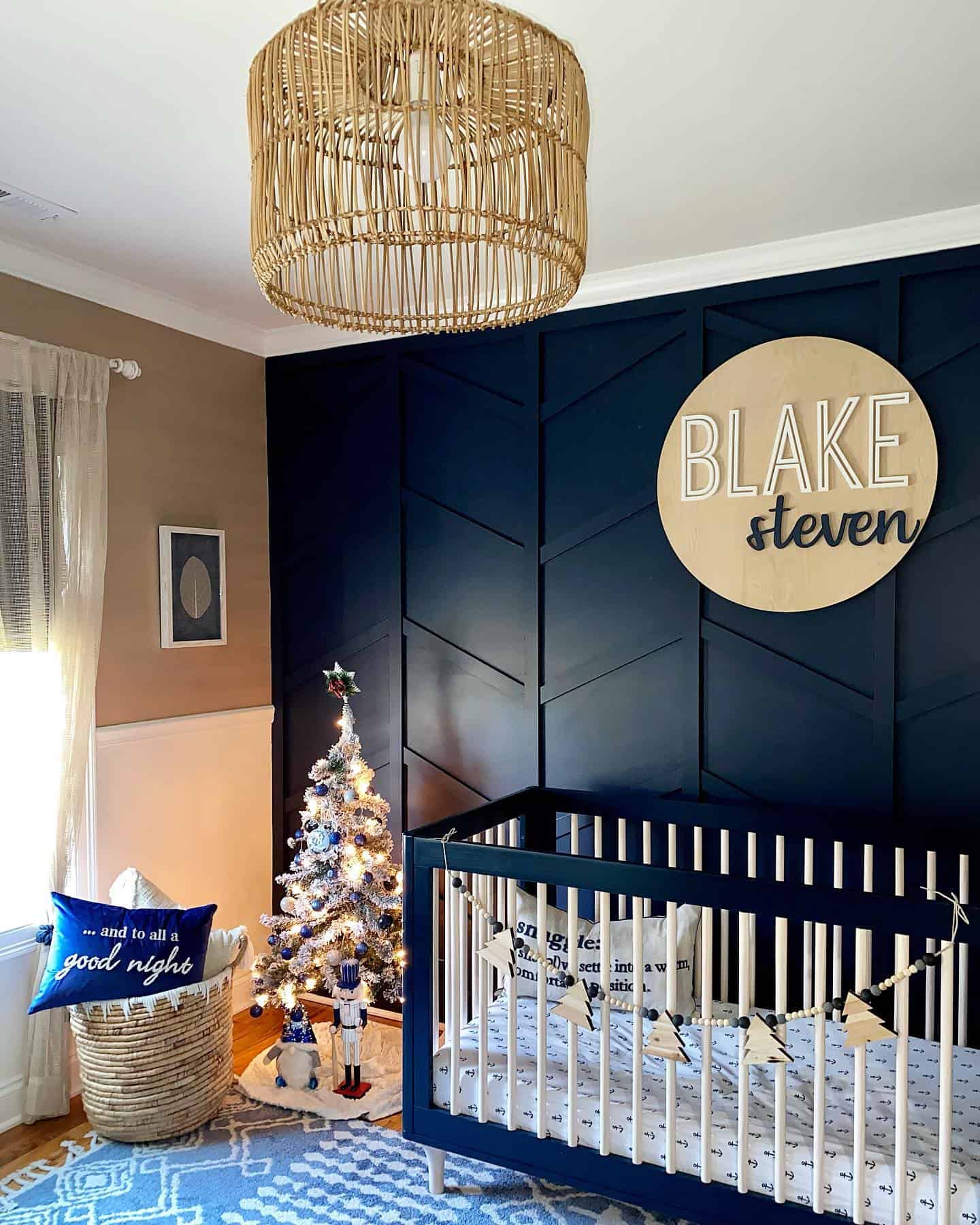 Source: @dd_design_decor
Source: @stephaniecameroninteriors
Navy blue accent wall
Here's some ideas to add that navy blue accent wall in your home! Whether it's the stair case…office space, or a little reading nook, I feel like the navy blue accent wall can add so much richness. The shiplap wall or the board and batten wall also seems to pair well with the dark blue color.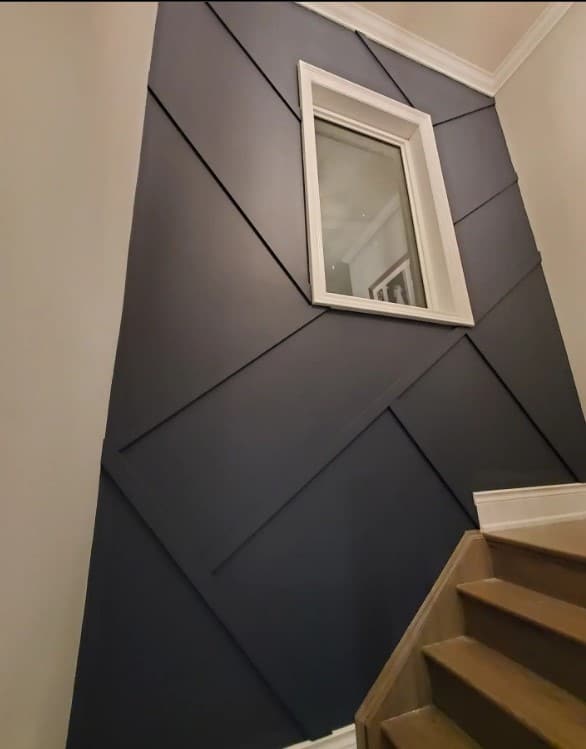 Source: @builditwithsam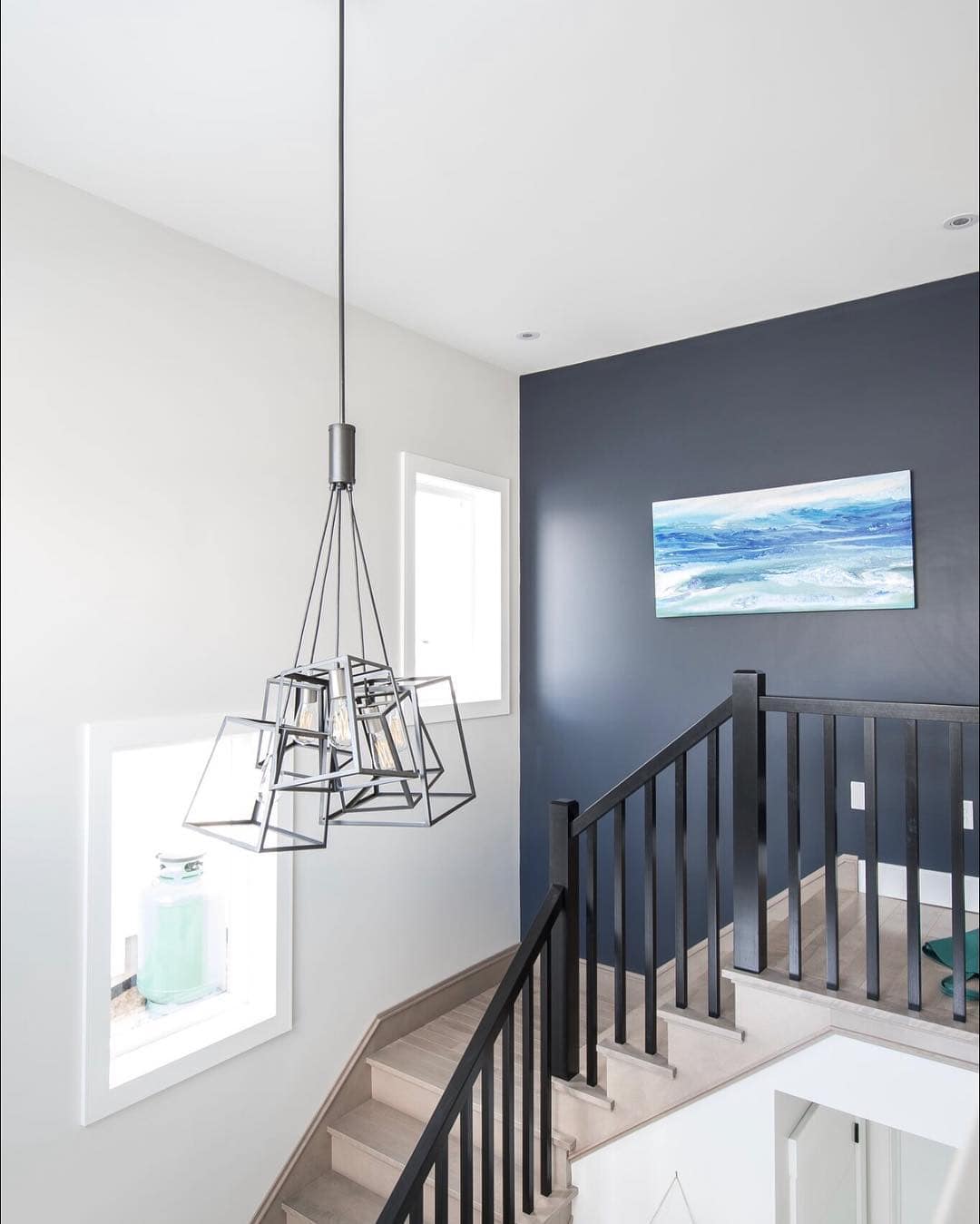 Source: @fineinteriorsandco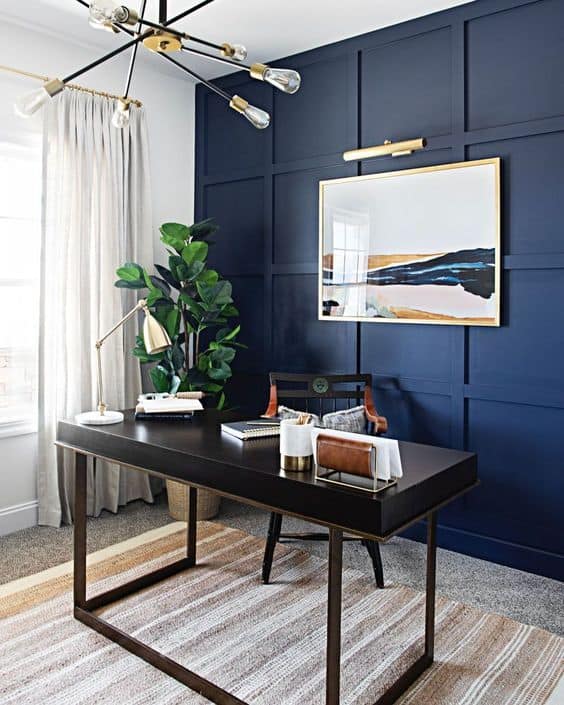 Source: Well by Design
Source:LD Shoppe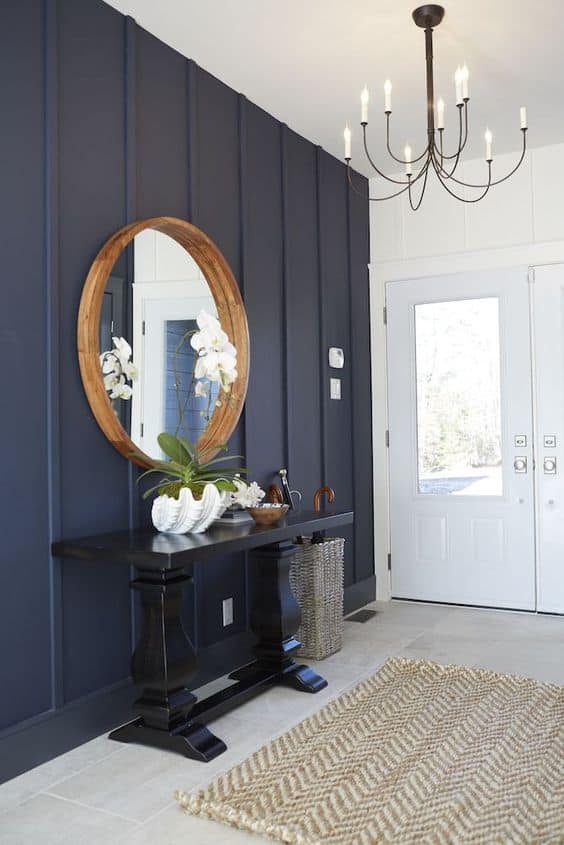 Source: HGTV Canada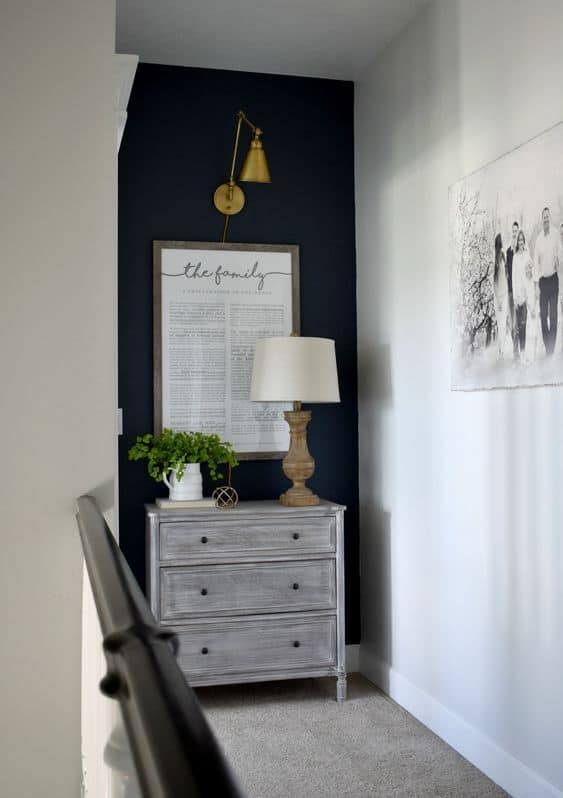 Source: Fancy Farm Girls