Neutral Christmas Decor From Amazon - If you are looking for affordable neutral Christmas decor, then I've compiled few things you can get from Amazon
Seriously, ever since Covid happened, I don't even go to one of my favorite stores, Home Goods, to just browse around the aisles.
And especially with an 18-month-old at home that can't really wear a mask inside a store, I've been browsing online much more. And Amazon has been a lifesaver in getting anything!!
If you are like me, and would rather shop online for this Christmas holiday and into a neutral holiday decor look, then check the items I've compiled for you!
And if you need some Christmas decoration inspiration, then make sure you check out my post 'Modern and Neutral Christmas Decor Ideas' here.
This post may contain affiliate links. Please read our disclosure for more info.
Neutral Christmas Decor From Amazon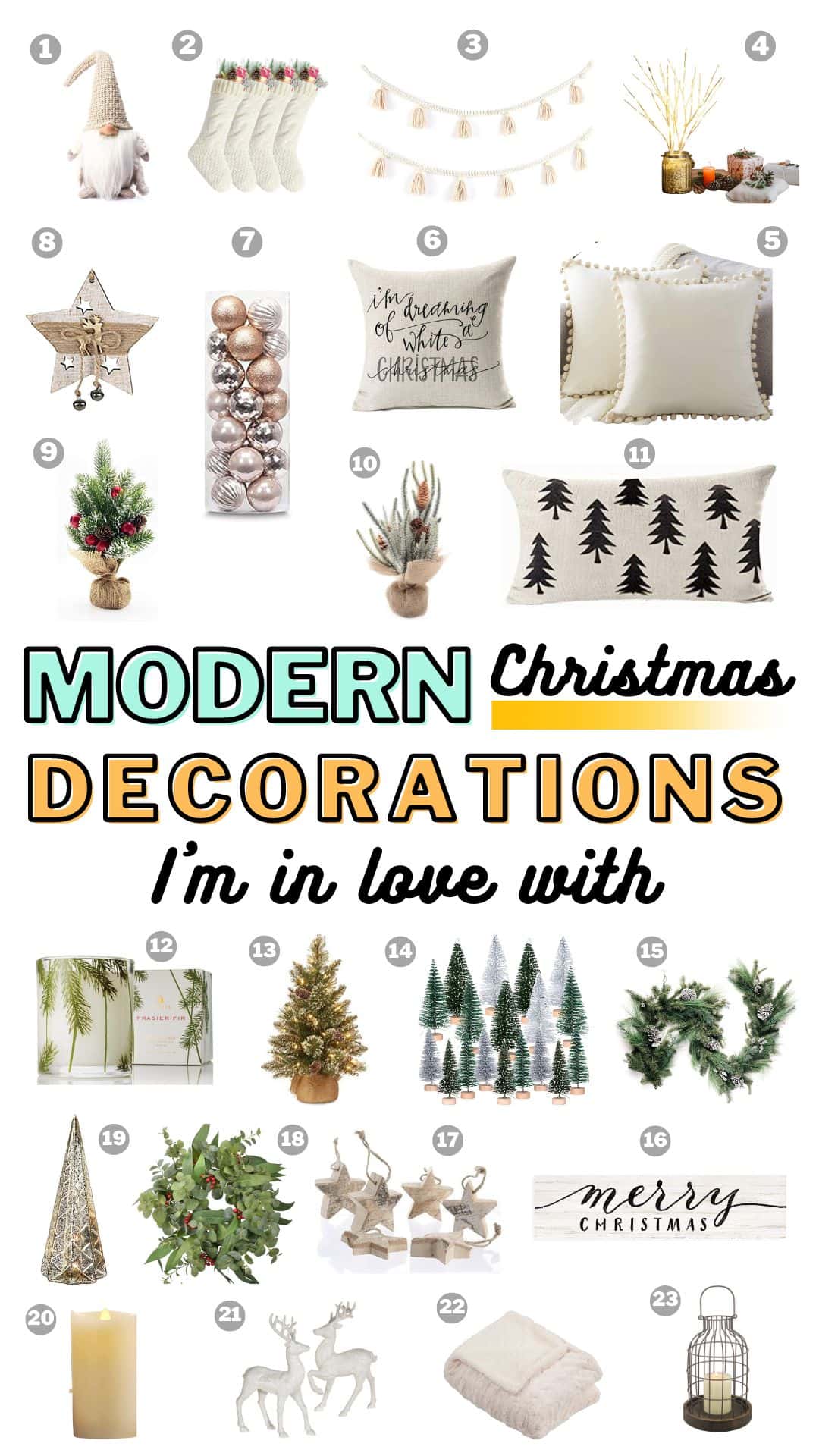 RELEVANT POST:
White Christmas Throw Pillow Cover
Mini Christmas Tree Decor with Red Ball Ornament
Thymes Pine Needle Candle
Mini Christmas Tree Tabletop in Burlap Base Decor
Miniature Frosted Sisal Christmas Trees
Merry Christmas Framed Wood Sign
Faux Fur Plush Fleece Throw Blanket