Postpartum care is so important for moms who just gave birth to recover their body and mind. If you are preparing for the upcoming birth of your baby, then make sure you get a postpartum care kit ready for yourself. Many moms and parents-to-be tend to make all the preparation they need for the baby, but oftentimes, fail to prepare for the moms recovery process.
It's so important to get support during the so called '4th trimester' because moms will go through many hormonal changes, and have physical and emotional challenges.
So let's first find out what to put in a postpartum care package. This list will be helpful if you are also trying to put together a DIY postpartum care package.
After going through two births, I've put together my favorite items I actually used during postpartum recovery stage.
This list will also be helpful for friends and family who want to give a care package for the new mom as a gift. The new mom, will be so delighted to receive the mommy care package after birth and feel loved and cared for!
RELEVANT POST: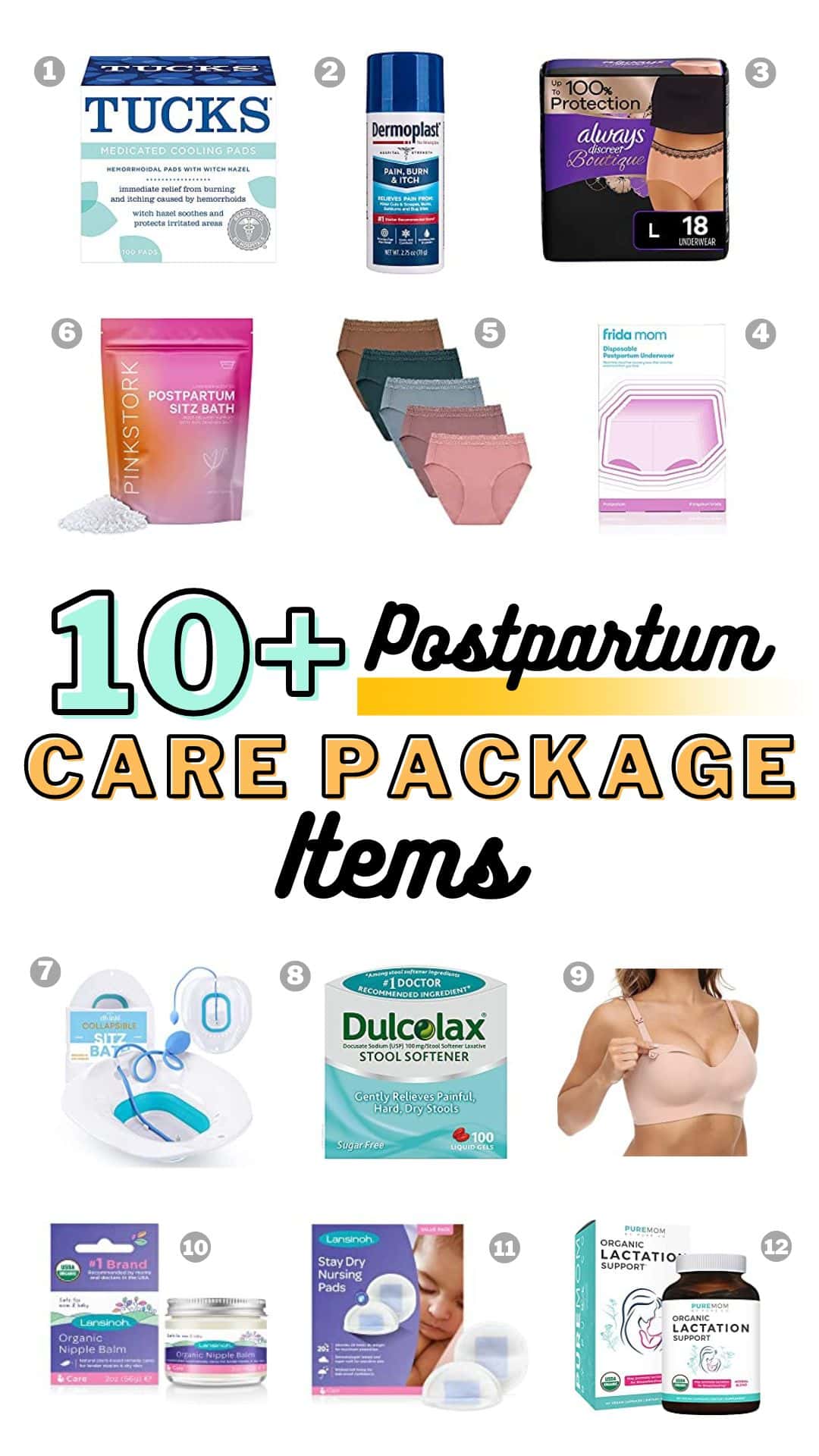 Postpartum Care Kit
MUST HAVE ITEMS For New Mom Care Package List
First off, when you are at the hospital, they normally send you with a whole bunch of stuff you can take home. This varies by hospital, but in general they can provide you with the following:
We all know hospital grade stuff isn't all that 'luxurious' or nice. You can get more nicer and comfortable stuff from Amazon or nearby drug store.
You may or may not have teared down there while giving birth. If you had teared, then these witch hazel pads will help you with inflammation, itchiness, and redness. I've used Tucks pads and they work great.
These are great for the first few days when you have soreness and once you start to have itchiness as it heals. Dermoplast is definitely one that may be given to you by the hospital, but if you do run out, you can always grab another one or get multiple ones and keep one in each of your bathrooms.
You will be having a heavy period for a while. These are great in preventing leaks and make it so much easier to wear than wearing mesh undies along with heavy pads. Definitely worth paying extra for that extra comfort!
Along with heavy pads, granny undies will give you all the comfort you need. Making sure you have few of these bought before birth, washed, and ready to go will help you go through your 4th trimester more smoothly.
There are many benefits to sitz bath. After birth, you will realize going to the bathroom is one of the most difficult things until you have healed down there. Sitz bath helps you soothe your sore area and also ease itchiness. If you are experiencing hemorrhoids, this will definitely help you ease discomfort.
Normally pain meds will be given by the hospital. Stool softeners too. But they may not be enough to last a few weeks if that's what you need. Having a stool softener will help you make going to the bathroom much more quick and easy. Trust me, you definitely might want 'quick and easy' trip to the bathroom during this stage.
I talk about nursing clothes/bras/nursing tank tops in a separate post. You will be living in these for a while so it's a must that you have a few of these handy. I recommend to my friends to start wearing these while they are pregnant since you will be needing a bigger size bra anyways during pregnancy.
Breastfeeding can be challenging as a first time mom! If you are a natural and have no problem with latching, or milk supply, then kudos to you!
I personally had a supply issue and wasn't producing enough so I could get all the help I needed. These pills help promote milk supply so it's great for any moms that want to make sure they have enough milk for the baby.
If you have oversupply, or tends to leak, then you will need breastfeeding pads to prevent your clothes getting all wet. I love these organic cotton ones or the disposable ones that I can use and toss. Disposable breastfeeding pads are great when you are out with the baby.
Organic nipple creams will help prevent cracking and dryness while breastfeeding. I was given some at the hospital but I wanted to make sure the one I use is organic one like this one here.
RELEVANT POST:
Shop Already Put together Postpartum Care Kit
Includes disposable underwear, instant ice maxi pads, perineal cooling pad liners (witch hazel liners), perineal healing foam.
MAMA & WISH POSTPARTUM ESSENTIALS KIT FOR MOM ($49.99)
Includes witch hazel healing foam, peri bottle, non-slip socks, instant ice maxi pads, disposable underwear, and a caddy bag
Includes peri bottle, herbal perineal spray, hot and cold postpartum pads,
I like how this new mom package includes almost everything you need to survive the postpartum stage. It includes organic maternity pads, medicated cooling pads, stool softener, palmers skin oil, peri bottle, lavender sitz salt, nursing pads, perineal spray, lip balm, granola bars, assorted chocolates and candies.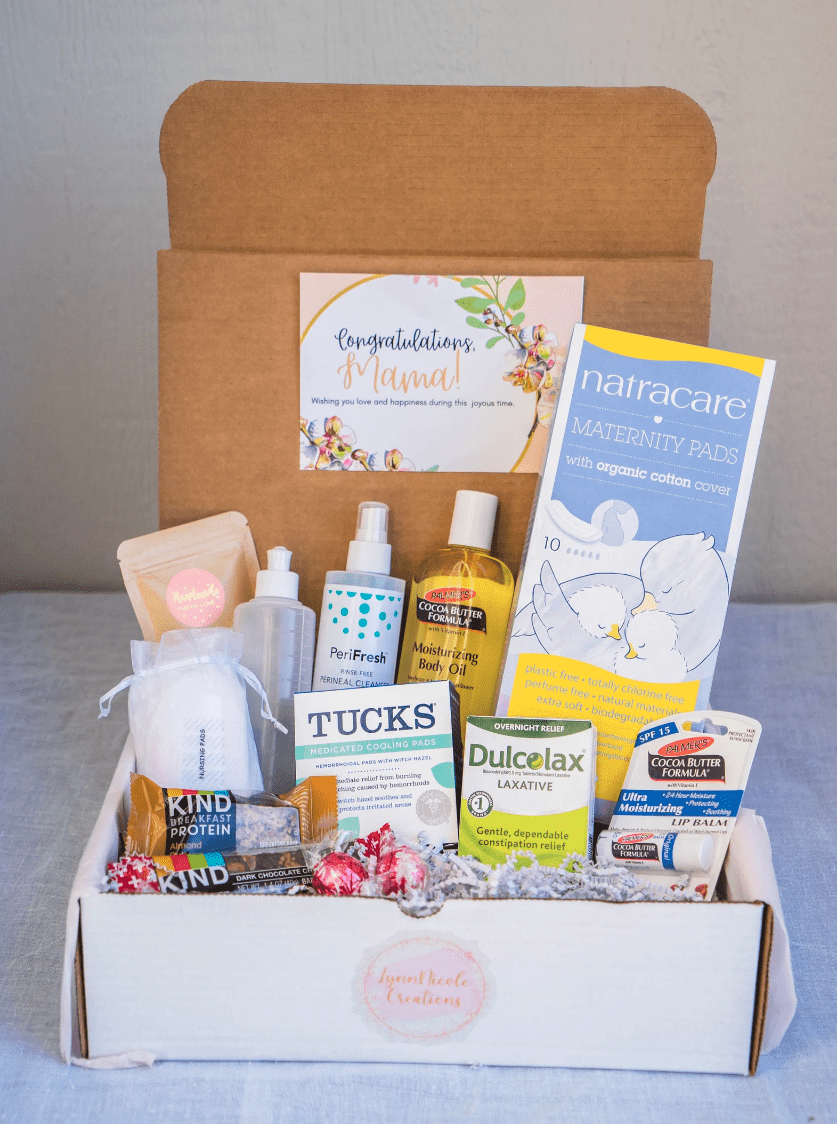 Although this bundle doesn't include all the absolute must haves for postpartum stage, I do like how it has few items to take care of your body like the body lotion and nip balm. Includes body oil, soaking salts, body lotion and nip balm.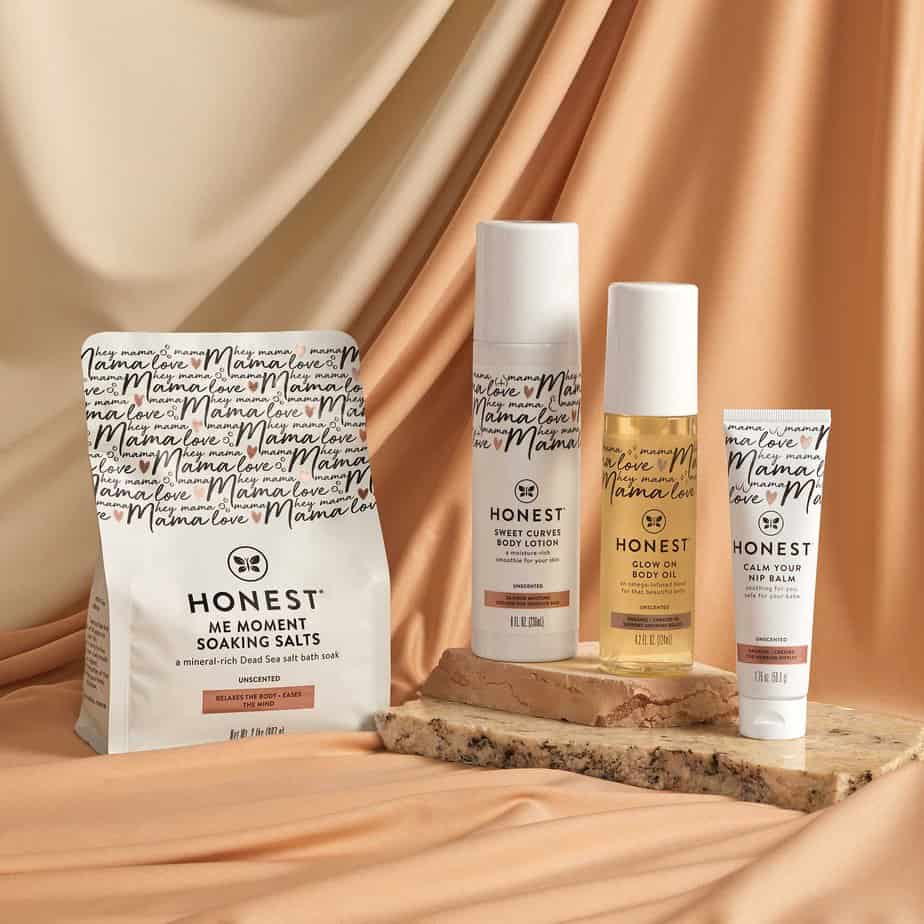 Includes mesh underwear, sitz bath pads, perineal heatl/cool pads, peri bottle, candle, and mom affirmation cards.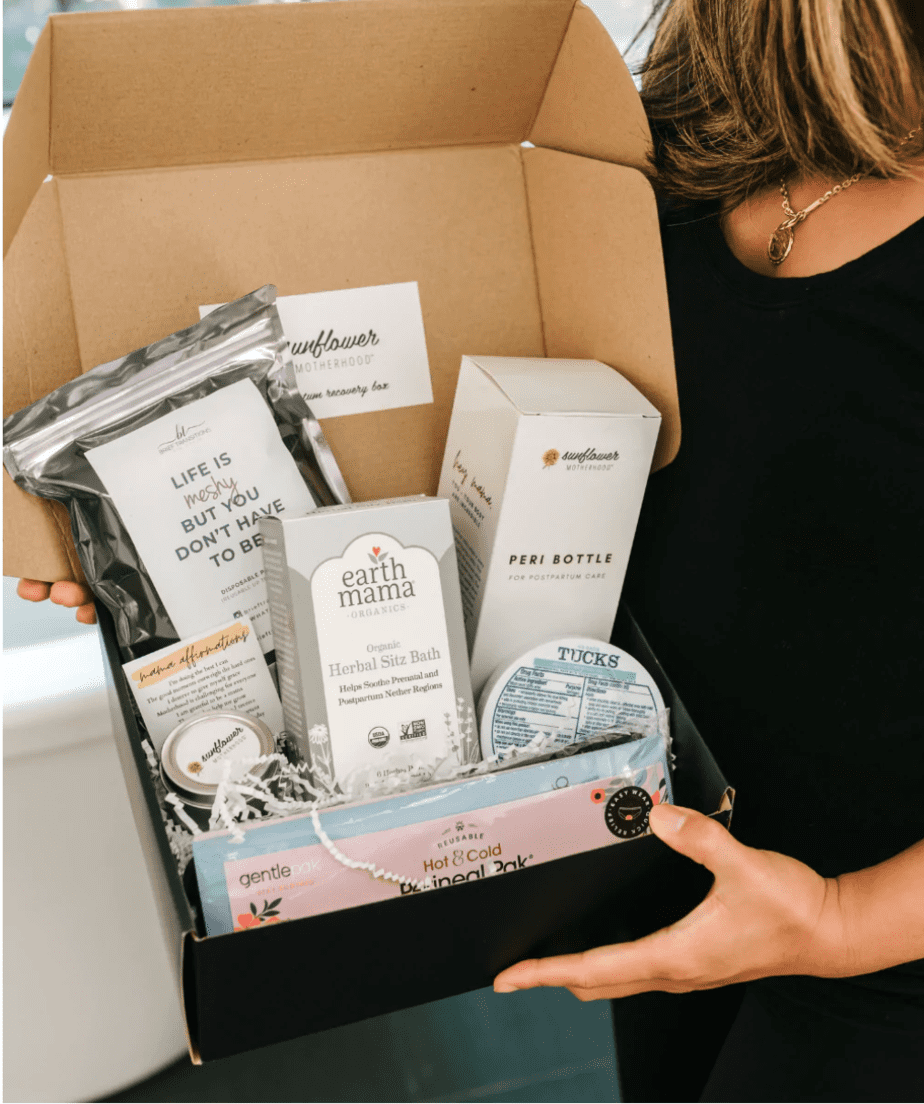 RELEVANT POST: