If anyone asked me what my hobby is, I would say it's 1) building my business and 2) researching ways to make more money every day. You might already know that I make money with this blog using Pinterest!
I'm also all about saving more money and making more money. We sometimes have to be creative with how we earn extra income outside the traditional 9-5 job or having a job that pays you hourly for the work you do.
I truly believe that our thoughts create and shape our lives. The more we think about how we can grow our financial status, the more we can start to grow our wealth and enjoy the life we truly desire.
And making money really doesn't have to be difficult. There are so many ways that's fairly simple for you to make money. If you are looking to make side income to save for that special trip, buy a house, do a house renovation, or to purchase something special, there are few easy ways you can make money online while you still keep your 9-5 job.
Here are few ways you can make that extra money online by devoting yourself couple hours a week while working at your 9-5 job.
This post may contain affiliate links. Please read our disclosure for more info.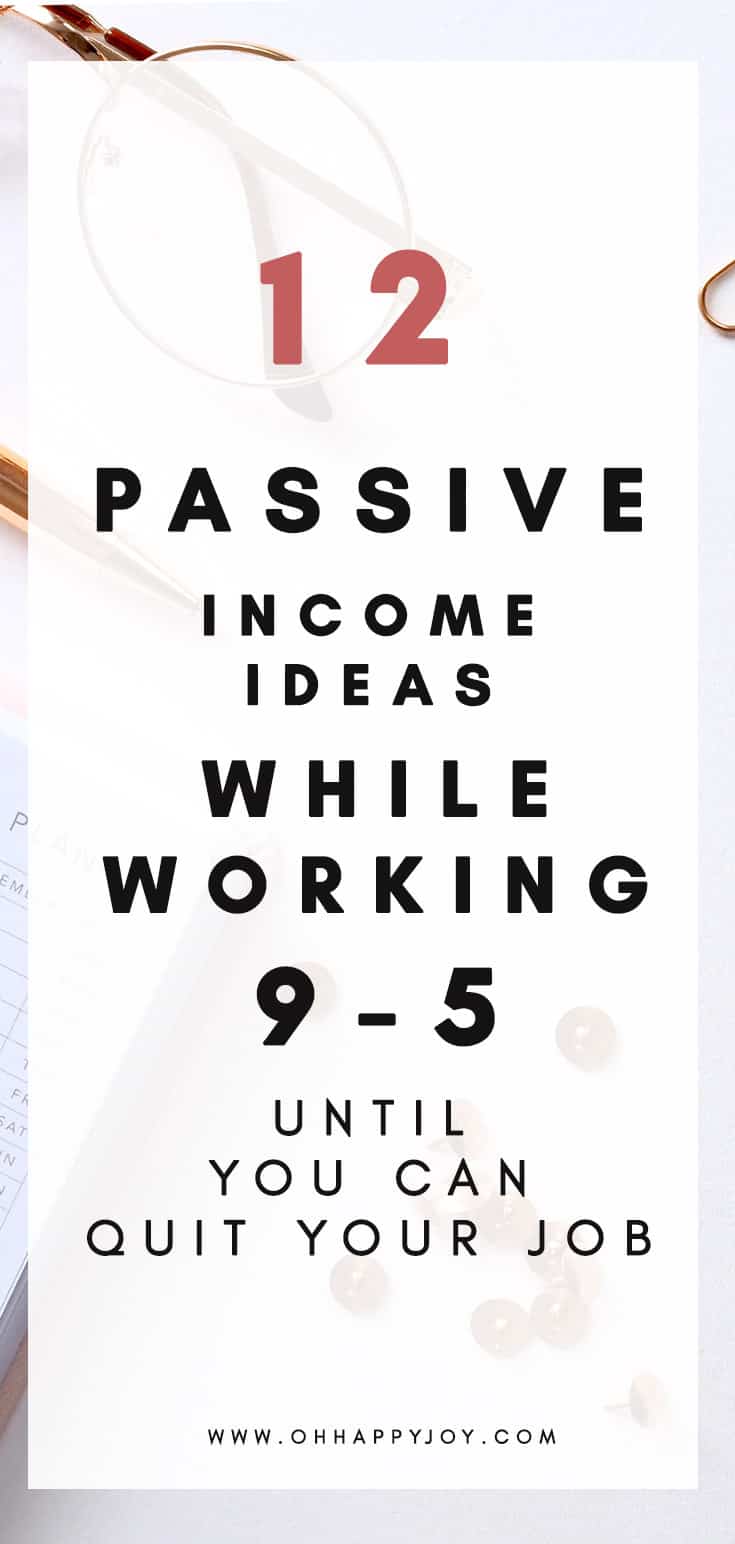 1. Start A Blog
Blogging is one of those passive income gig that can provide affiliate income or income from ads or selling products online.
You might wonder if it's a lot of work...and whether it is actually possible to make money using a blog nowadays. But once you enter the world of blogging, you start to realize there are a LOT of people making full time income using a blog. And sky's the limit since there are people that make millions of dollars per year!
Great thing about blogging is once you establish certain traffic, it keeps generating income without having to trade your time for it.
Aside from affiliate income, I make income from having ads on my blog that equates to corporate paycheck I used to get working at fortune 500 company. I mainly drive traffic with Pinterest, and honestly, I think it is one of the best ways to making passive income.
If you are interested learning about using Pinterest to make money, check out my post on How Pinterest Helped Me Grow My Blog And Make Income Months after Months Without Spending Hours.
2. Become An Affiliate Marketer
Affiliate marketing is one of the businesses you can set up online and start making passive income right away. This business model is great for someone who has a 9-5 job since you don't need to have any up-front costs or skills to start the business.
Affiliate marketing is simply making money by promoting products/services you are passionate about and when someone ends up purchasing the product/service you recommend, you earn a commission.
You can download my FREE Affiliate Marketing guide here for more in-depth walk through of how this works.
There have been many successful affiliate marketers that turn their passive income into a full time income and have quit their 9-5 jobs, or even become a millionaire. So if you want to learn more about it, click the link to get my free guide!
3. Sell Photographs
Even if you an amateur photographer, there are ways to make money on websites like Shutterstock. You can turn your hobby into an income stream by submitting your photos to various photography service websites. In many cases, all you have to do is sign up and start submitting your photos. You earn a commission on the sale of each photograph. With ever growing need of stock photos for bloggers, websites, and e-commerce owners, your hobby can grow into something that's more than just a hobby! Few websites other Shutterstock to check out are 500px Prime, SmugMug Pro, Alamy, BigStock, Dreamstime, or Etsy.
4. Get Paid to Take Surveys
There are a lot of survey sites out there that offer to pay money to those that participate. I've tried various survey sites but my favorites are Swagbucks, Survey Junkie, and Inbox Dollars. If I were to pick my favorite, it's definitely Survey Junkie.
Swagbucks - Swagbucks offers so many different ways to earn points which converts to money you earn. You can simply make money by watching a video, listening to music, or purchasing some products that you may need. You can earn points while you purchase your products! It's like cash back on your purchase.
Survey Junkie- You earn points as you take surveys and you can look at how much you've earned real time on the home page. I absolutely love the simplicity of their website and how easy it is to select a survey and take it. Unlike some other survey sites that offer you just a load of options where you may end up getting lost or spend time just browsing around, Survey Junkie provides just few options on their main page with simple length of the survey and the points you earn, making it easier for you to just dive right into it.
Inbox Dollars - You earn $5 by just signing up! Aside from just completing a survey, you can earn real cash money by donating to a good cause like 'Save the Children', or signing up to a site like Paribus that helps you save money, or even entering a lottery! It's definitely worth checking out.
With these survey sites, you can easily earn up to $100 a month. So if you have some spare time, why not give them a try?
5. Get Paid to Listen to Music
Do you like listening to music? Then this one is definitely for you! There are few websites that pay you for listening to music and leaving a review. Few are better than others in terms of payout but it's definitely worth trying out if you love listening to music and providing your opinion.
Musicxray - You can participate in a focus group or rate the music you listen to from a new artist. You get email invites to the focus groups and you upload few mp3 music file to give them an idea on what type of music you like. The more you participate, the higher your earnings become per your review.
Slicethepie - This site also provide you cash for leaving reviews of the music you listen to. The quality of your review will increase your earnings by submitting more detailed and constructive reviews.
Similar to survey sites, you may not earn a large sum of money but if listening to music is your hobby and you enjoy discovering new music, this one is a definite try.
6. Sell on Etsy
Having been an Etsy seller in the past, this platform makes it really easy for anyone to sell online! If you are a graphic designer, maker of cool stuff, or have really crafty skills, you can set up a seller account on Etsy to start selling your work. You can set your own prices and create a store front really easy and quickly.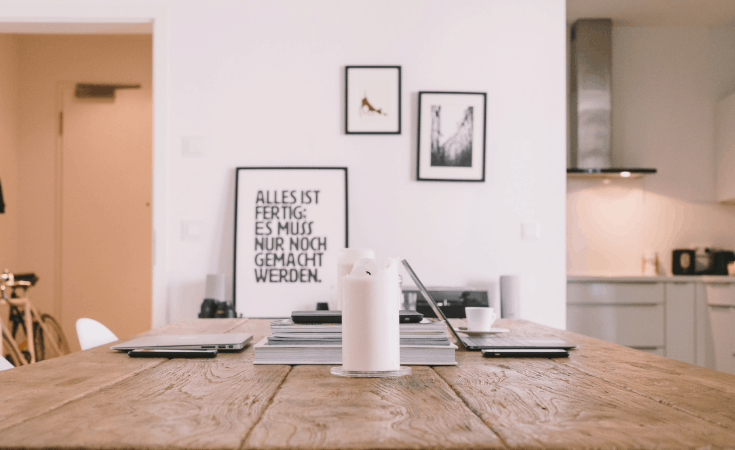 7. Become an Amazon Seller
Some of you already know that I started selling on Amazon as a side job. We all know how online shopping is the 'thing' nowadays with more and more people preferring to shop online than going to a busy mall, having to line up and beat the crowd during sales season. With Amazon's prime member service, I can only imagine demand will only grow more in the future.
8. Download a Nielsen App and Earn $50 Dollars
Back in the days, Nielsen used to collect data by monitoring TV ratings. Nowadays, with more and more use of our mobile phones and our laptops/computers, they have started people's behavior by tracking their website activities.
All you have to do is download Nielsen Mobile Panel app and you get paid $50. And what's great is, this is a yearly reward! By just having the app on your phone, you get paid $50 a year!
Now you may wonder if it's safe. All the data they collect is anonymous and it won't be linked you. Also, it won't slow down your phone and you will be participating in a research that helps to improve products and services.
9. Be an Uber Driver
Being an Uber Driver is something that can be done after work and any income you earn from it can go towards your travel fund! In fact, I've met few Uber drivers who actually were working few hours after work to earn extra income to save towards their next trip. You would need your own car and apply to be a driver. You will also need to have your car checked out and your driving record cleared before you can start earning on the Uber's app. Everything can be done through the mobile app so it makes it even easier! There has been an increasing amount of delivery services and you can also sign up to be a food delivery driver such as Doordash or Grubhub.
10. Rent Your Extra Space
Do you have an extra room that you can spare? You can rent it out on Airbnb to make extra income. Or even if you don't have an extra room, you can rent out your space when you go on trips (especially if it's a long one!). It can definitely help fund your trip. If you do live in an area where it's near tourist attractions, you can make it into a lucrative side business.
11. Become a Virtual Assistant
With more and more entrepreneurs looking for remote helpers, there is an increasing number of demand for virtual assistants. You will be competing against those who live in a country where they offer to work at a lower wage, but there is definitely a benefit to being someone that lives in the same country, who understands the audience better, and have better English writing skills. Also, some entrepreneurs would want someone who are in the same time zone for more efficient communication. Hourly wage for a VA can range from $15 - 35 so it's definitely something to think about.
The skills you would need vary depending on the need of the person hiring but can range from helping out with administrative tasks but can include social media management, customer service, and blog updates. Even if you don't have a specific skillset, if you are an organized person, there may be plenty of opportunities for you.
12. Love Pets? Try Pet Sitting
Do you love animals? Are you a dog or a cat lover? This is a great way for you to earn extra income while you enjoy the furry company, without having to commit to raising them as your pet!
As a dog owner myself, I have used Rover few times and the daily/overnight charge of leaving your dog with a sitter can range from anywhere between $25 - 60! If you are not a fan of having a new dog in your house, then you can start by trying the dog walking service.
Signing up is easy and setting up your profile is fairly straight forward. You get more business as you get more reviews from the customers.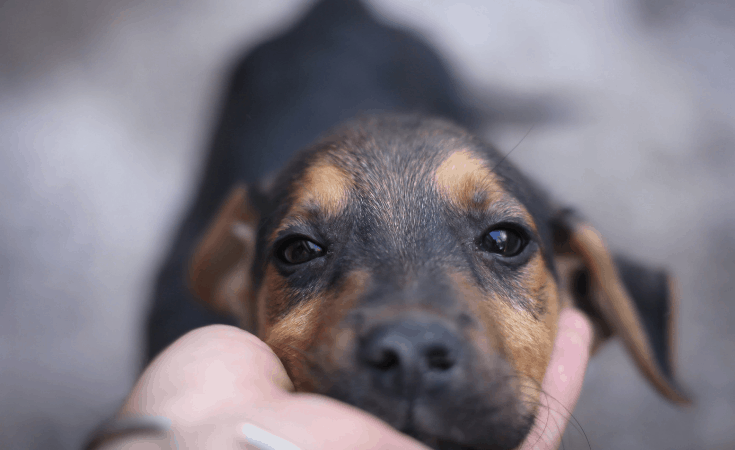 13. Become an Online Freelancer
Whether you are a graphic designer, an accountant, or a social media expert you can make extra income by listing your profile on freelancer websites such as Upwork.com or Freelancer.com. The more gigs you land and get positive reviews from the clients you provide services to, the more freelancer jobs you will get over time. If you already have a 9-5 job that already provides you a competitive edge in the field, why not utilize your experience to make extra income after your work is done? There are also places like Fiverr where you can advertise your service. Fiverr starts by selling your service at $5 but oftentimes, sellers include add-ons that are necessary for the customers to purchase which can make each gig more than $20.
14. Teach English Online
This is a great way to make extra income, especially if you have background in Education. With VIPKIDS, if you have a Bachelor's Degree, you are eligible to teach English to Chinese kids at the comfort of your own home. You can pick your own hours and curriculum is already provided so you don't have to come up with it on your own. The platform is similar to using Skype or Google hangout and can earn $14-22 per hour.
There is no requirement for you to know Chinese or communicate with the parents and each class is 30 minutes long, making it easy for both students and the teachers.
If you enjoy interacting with kids and have a bachelor's degree, this is a great opportunity for you to earn extra income!
Do you have any other ideas that you are considering to diversify your earnings in this year? Do share with me in the comments below!
RELEVANT POST: