I recently had my second son (he is 2 months now!). He is currently in our room since I still need to nurse him at night and frankly I have been too busy to really think about decorating his nursery. But as I plan to move him out of our room and put him in his own nursery, I am starting to do research on the boy nursery ideas out there. Here are some of my favorite boy nursery ideas I'm loving.
It seems that the current trend is showcasing gender neutral look. I love how many of these nurseries are using lots of natural materials and colors.
Also, many of these nurseries have Babyletto cribs. I myself am using a Babyletto crib and I love how clean and modern it looks. Their 3-in-1 convertible cribs are also great since you know you will use these until they graduate to the next size, which is when they are 3-4 years old. Instead of a bassinet which you end up using for only few months, I would personally invest in a nice crib since I know I would use if for few years.
With simple design of furniture and clean modern look, these nurseries also seem to have wall decals or artwork to make the room look more complete.
This post may contain affiliate links. Please read our disclosure for more info.
13 Boy Nursery Ideas That I'm Loving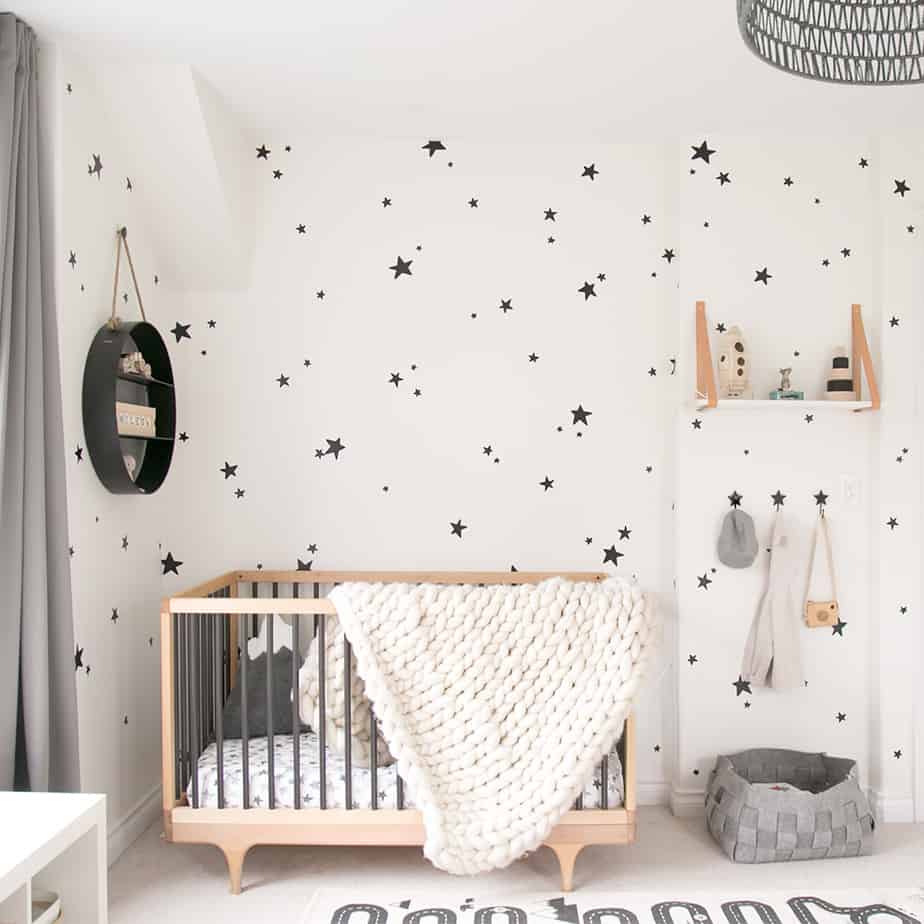 Photo Credit: Winter Daisy
Where To Get: Star Decals | Round Floating Shelf | Chunky Blanket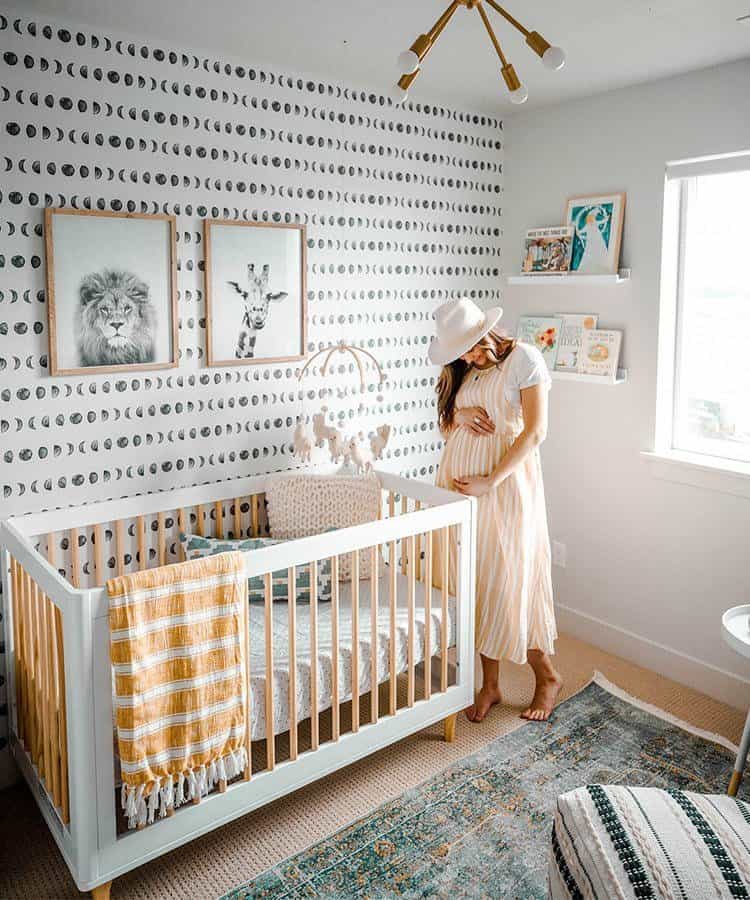 Photo Credit: MyKindOfSweet
Where To Get: Crib | Wallpaper | Mobile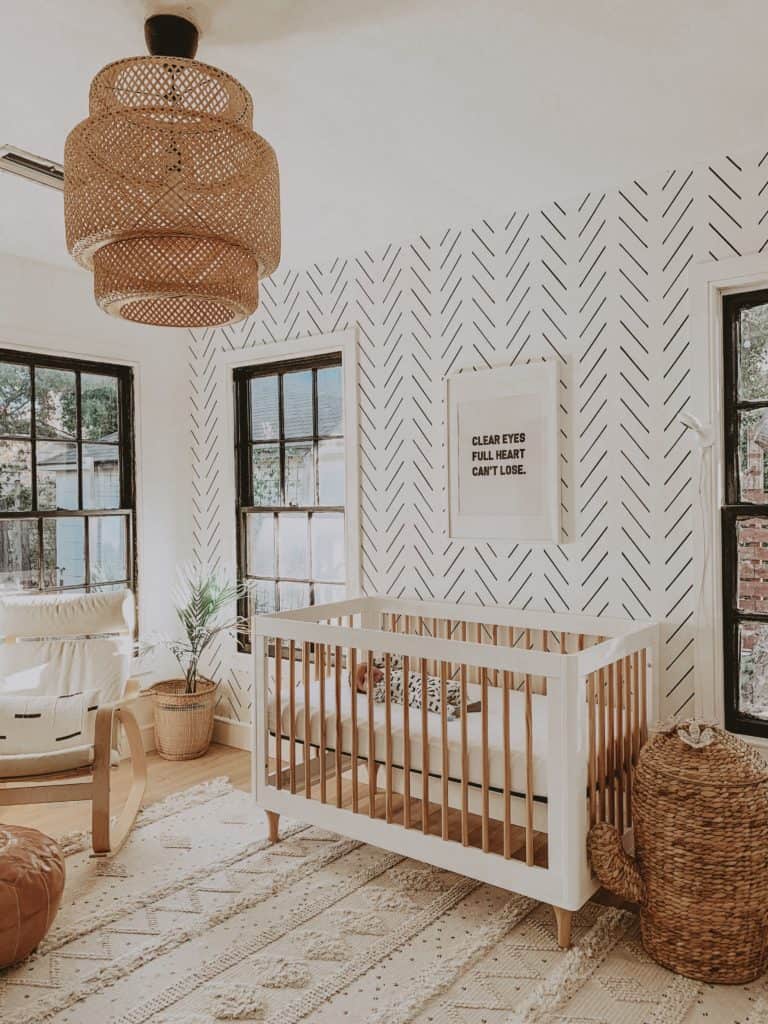 Photo Credit: ProjectNursery
Where To Get: Crib | Wallpaper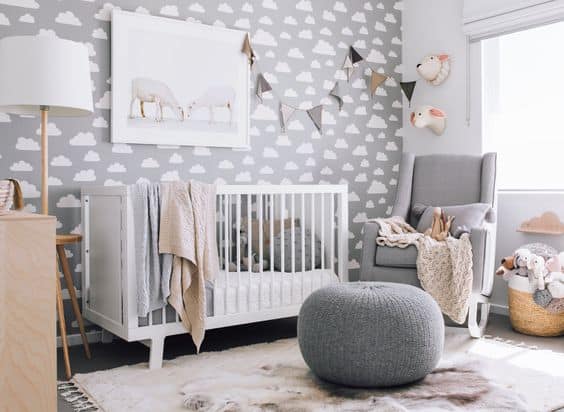 Photo Credit: oh.eight.oh.nine
Where To Get: Animal Wall Mount | Round Pouf Chair
Photo Credit: eatsleepwear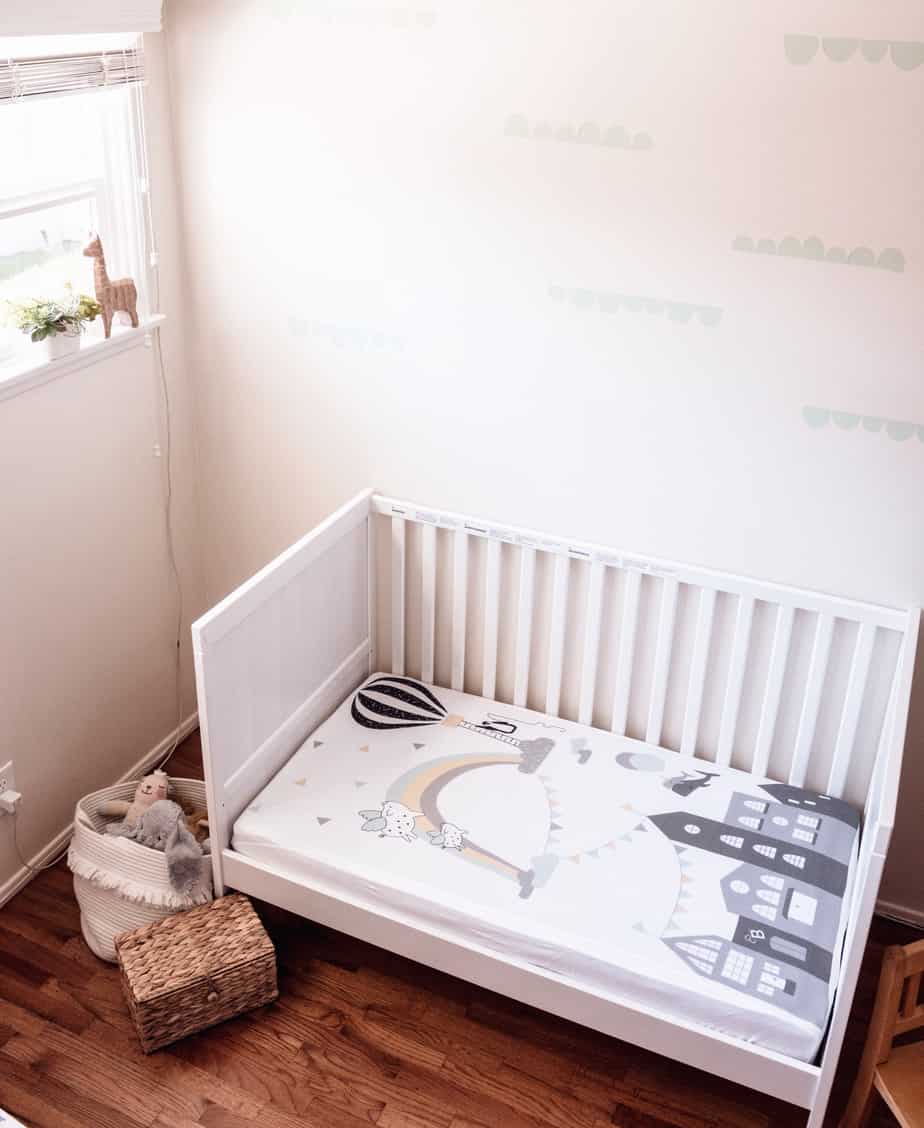 Photo Credit: tealbeebaby
Where To Get: Crib sheet | Wall Decals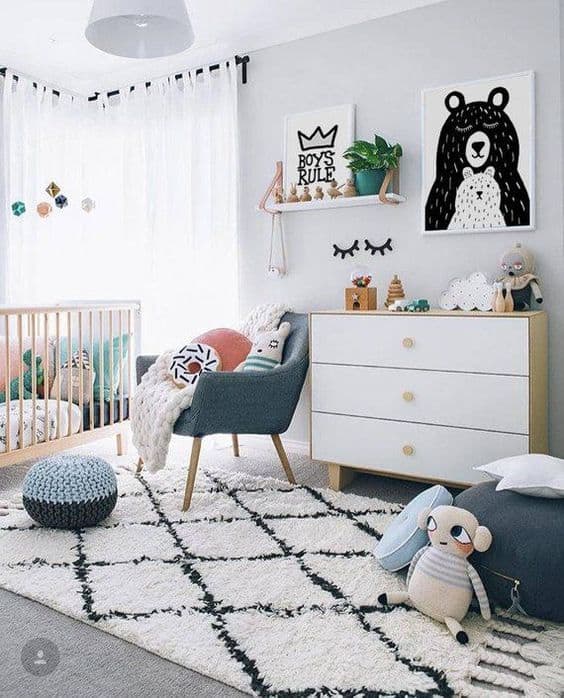 Photo Credit: oh.eight.oh.nine
Where To Get: Rug | Boys Rule Artwork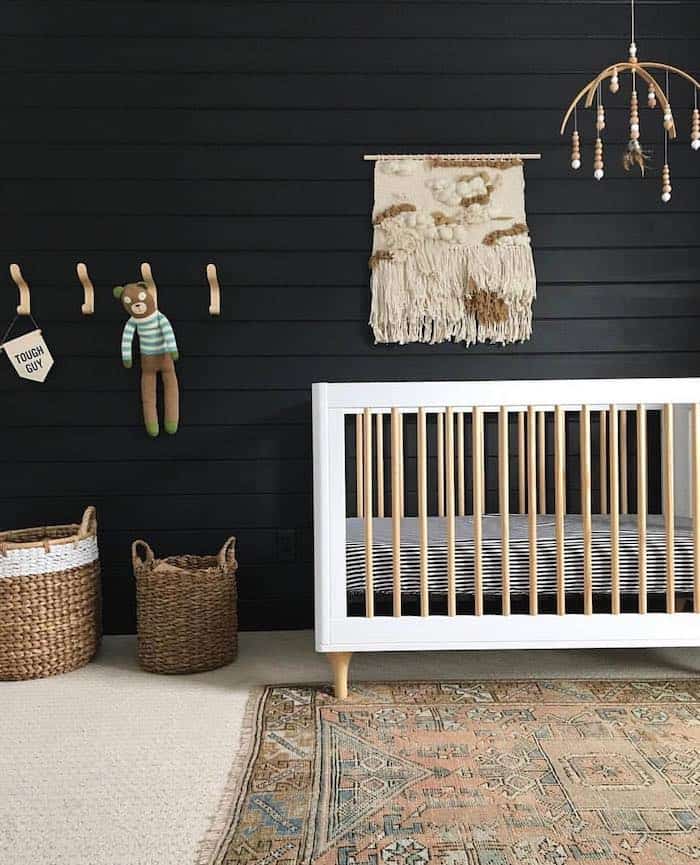 Photo Credit: thehousegoat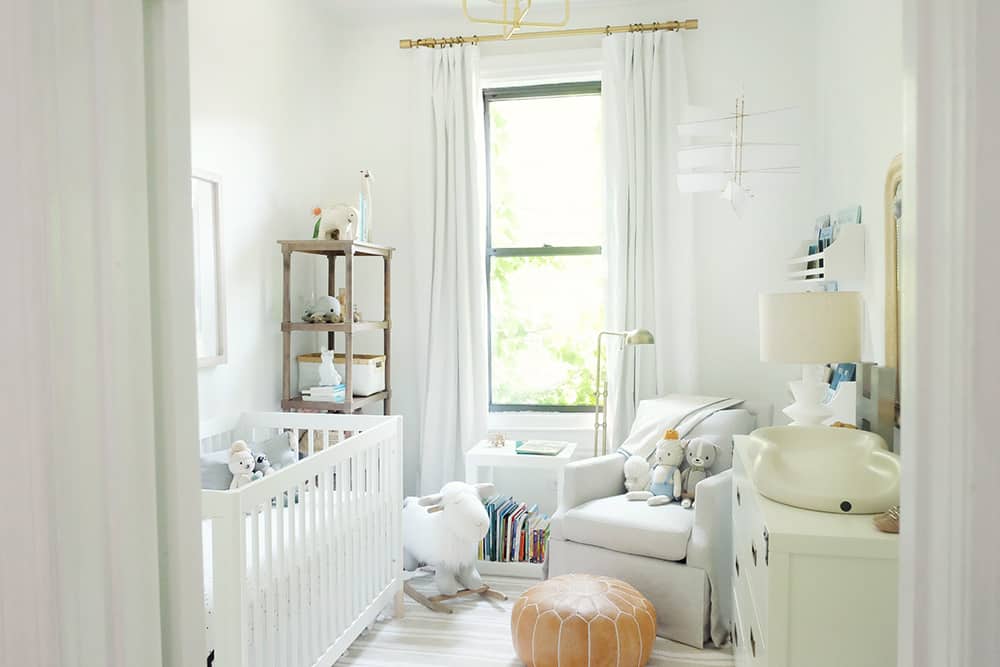 Photo Credit: theeverymom
Where To Get: Cuddle and Kind Doll | Moroccan Pouf | Lamb Rocking Toy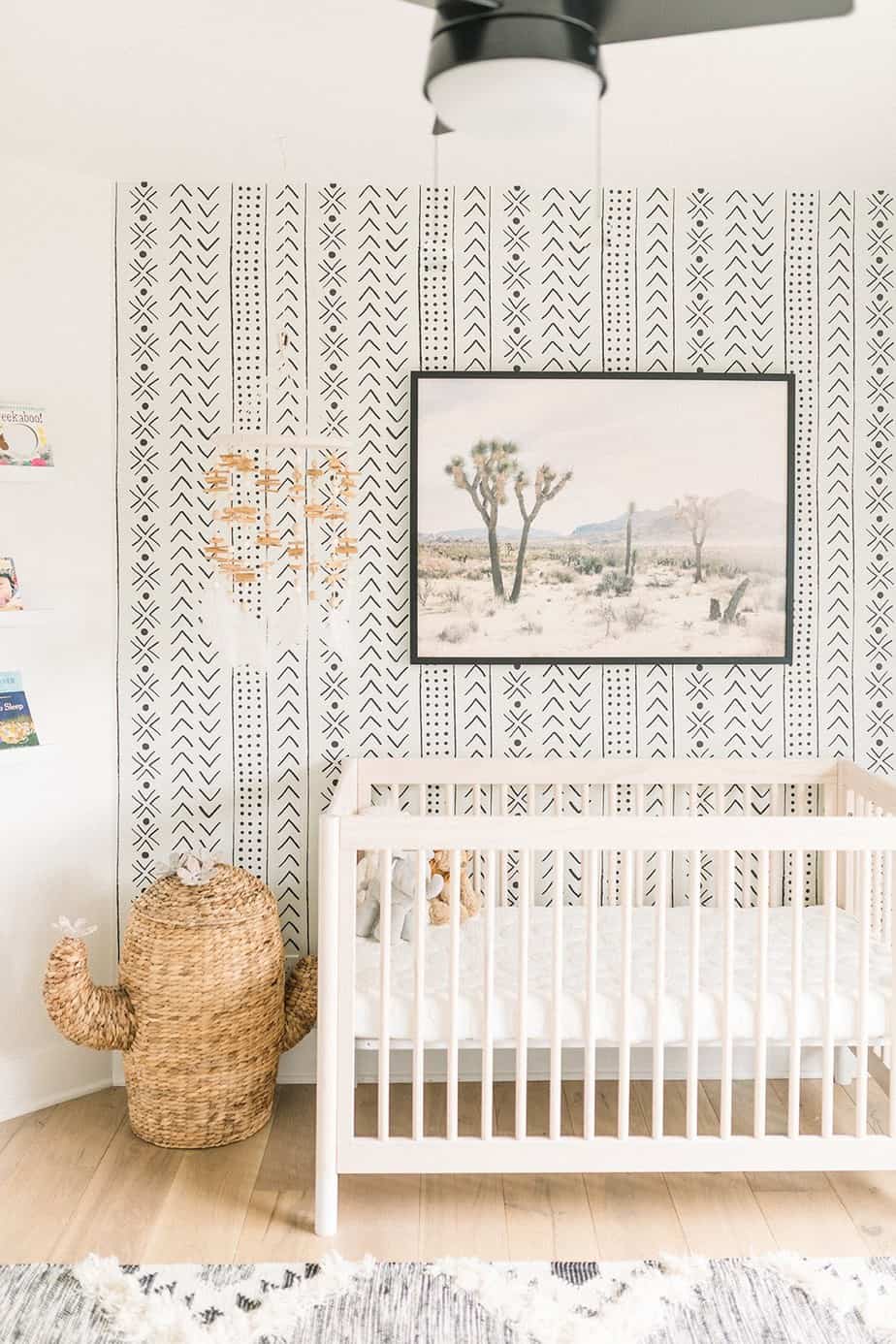 Photo Credit: ashbfashn
Where To Get: Wallpaper | Crib | Rug
/
Photo Credit: Akin Design Studio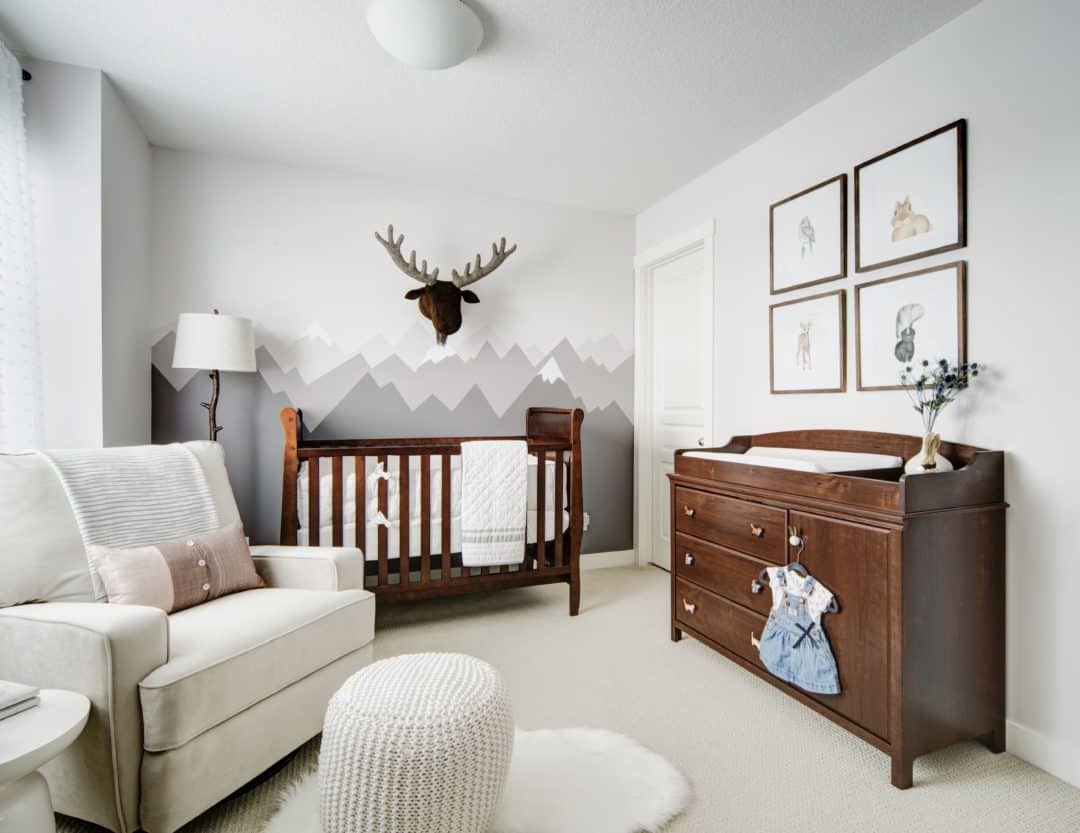 Photo Credit: Patterns and Prosecco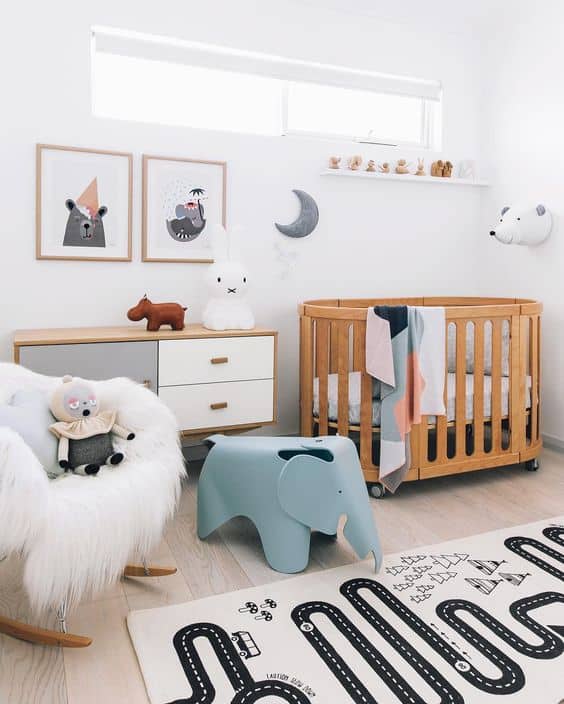 Photo Credit: Akin Design Studio
Where To Get: Crib | Car Road Rug
RELEVANT READ:
Which one was your favorite? Do share in the comment below if you have any other boy or gender neutral nursery look that you are loving right now!