Are you looking for an effective way to help your little ones learn how to write numbers? Tracing numbers 1 to 20 is a simple and fun activity that can help them practice their fine motor skills and hand-eye coordination while reinforcing their knowledge of correct number formation.
Before listing out free printable Tracing numbers 1 20 worksheets, let's first talk about some benefits and resources!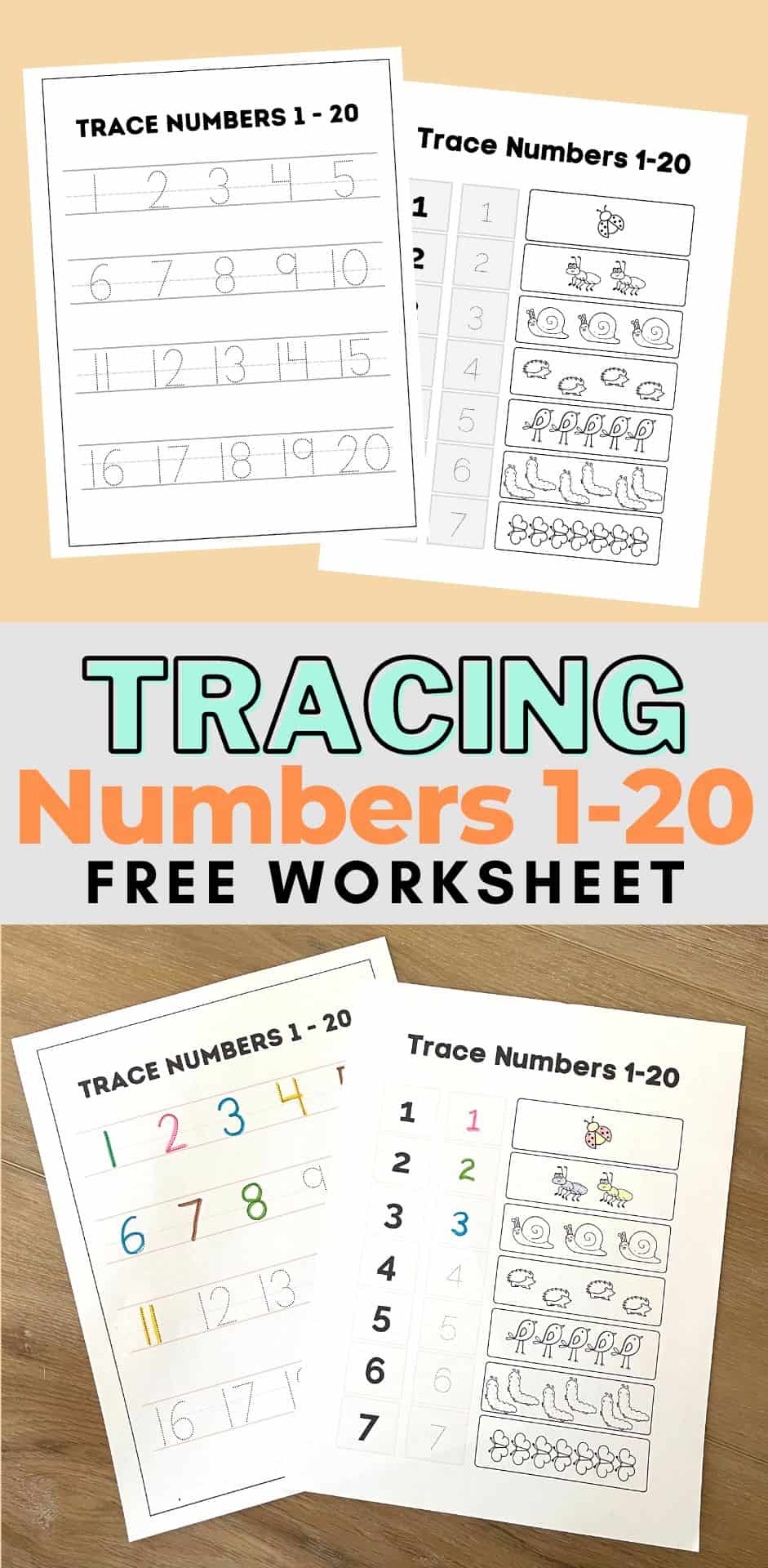 RELEVANT POST:
Benefits of Tracing Numbers 1 to 20
Practice Fine Motor Skills: By tracing the numbers, children can practice their fine motor skills and hand-eye coordination, which are essential for developing good handwriting skills.
Learn Number Recognition: Tracing numbers is not only beneficial for developing fine motor skills, but it also helps children learn the correct formation of each number. For example, the number one starts with a vertical line, while the number two has a curved line and a straight line. By tracing these numbers, children can reinforce their knowledge of the correct formation of each number.
Learn Counting: Tracing numbers 1 to 20 can also help children learn to count. As they trace each number, parents or educators can encourage them to say the number out loud. This helps children associate the written number with the spoken word and reinforces their counting skills.
Learn Symmetry: Tracing numbers is also a great way to introduce children to the concept of symmetry. Many of the numbers, such as 8 and 0, are symmetrical, and tracing them can help children understand this concept.
Develop Focus: Another benefit of tracing numbers 1 to 20 is that it can help children develop their concentration and focus. When children are tracing the numbers, they need to pay attention to the lines and strokes they are making, which can improve their ability to concentrate on a task.
Tracing Materials and Tools
To start, you can use tracing worksheets numbers 1-20 like these ones: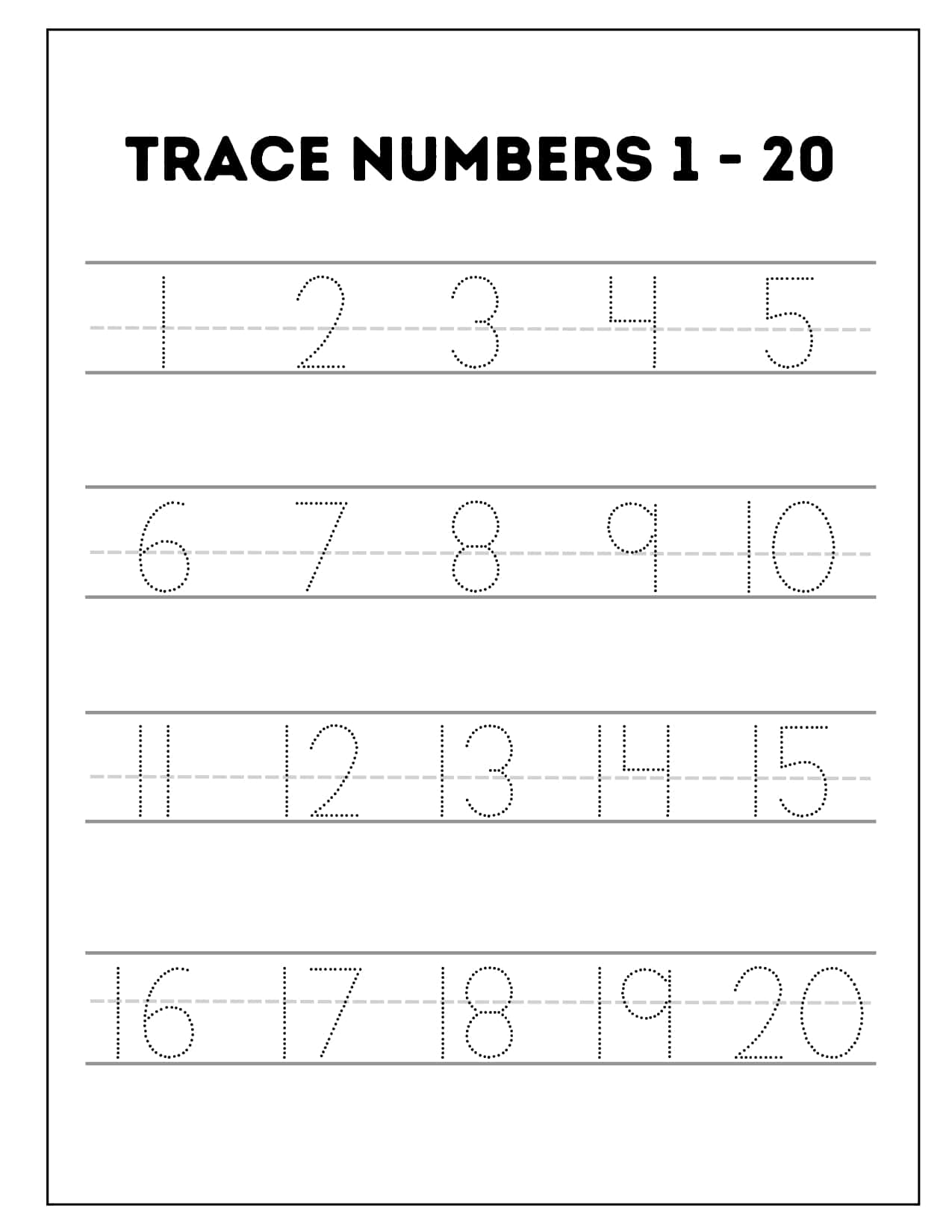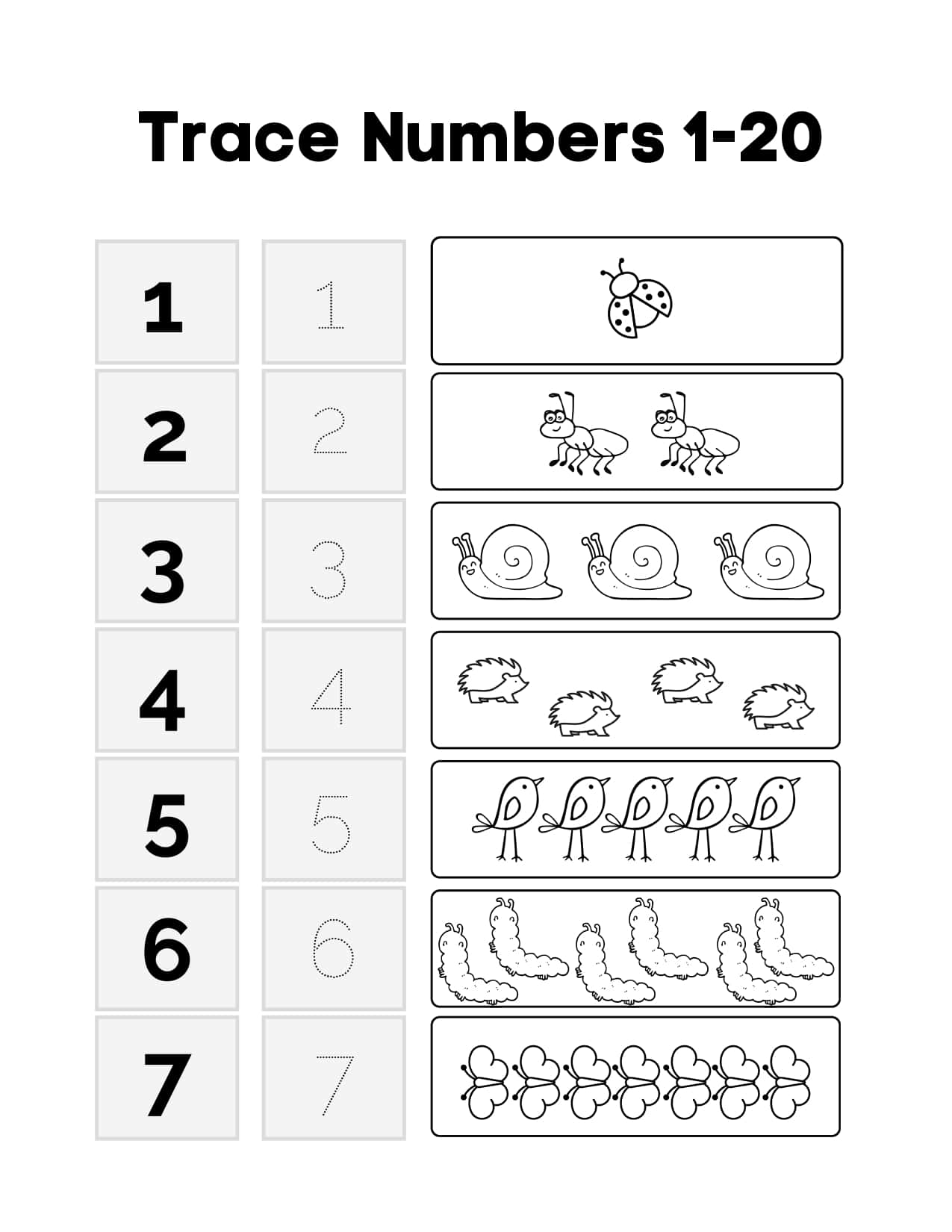 Click here for free printable tracing numbers 1 20 worksheets pdf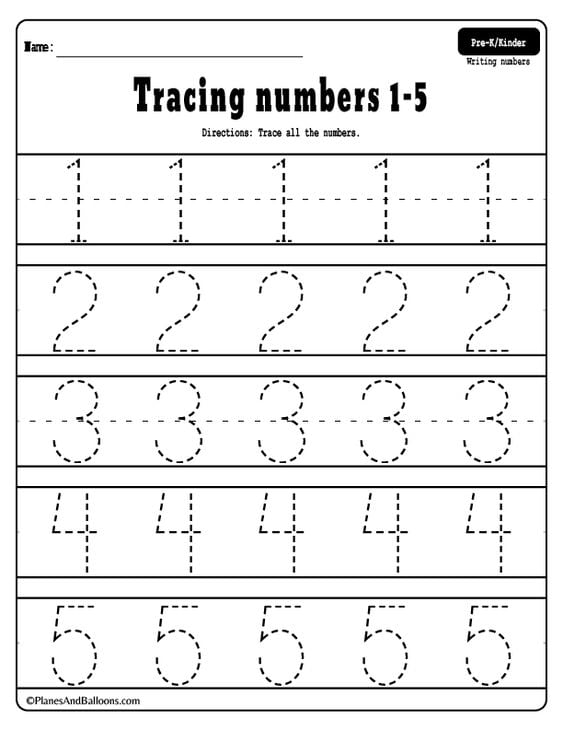 Source from Planes and Balloons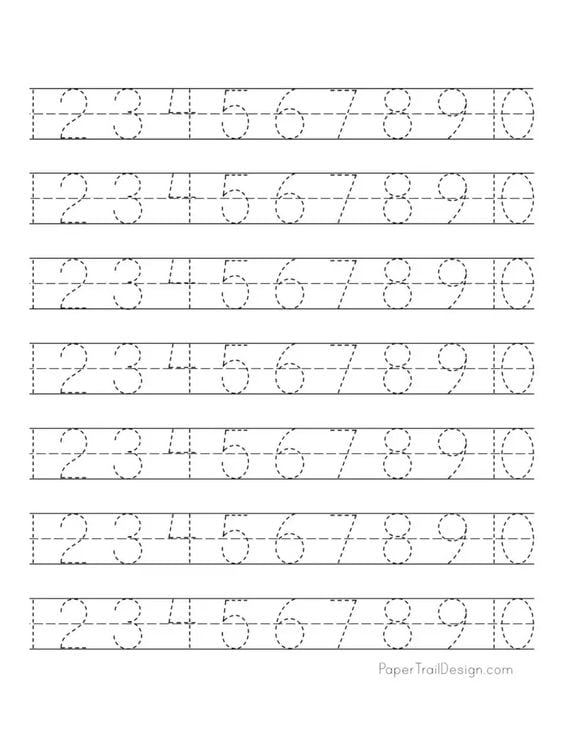 Source from Papertrail Design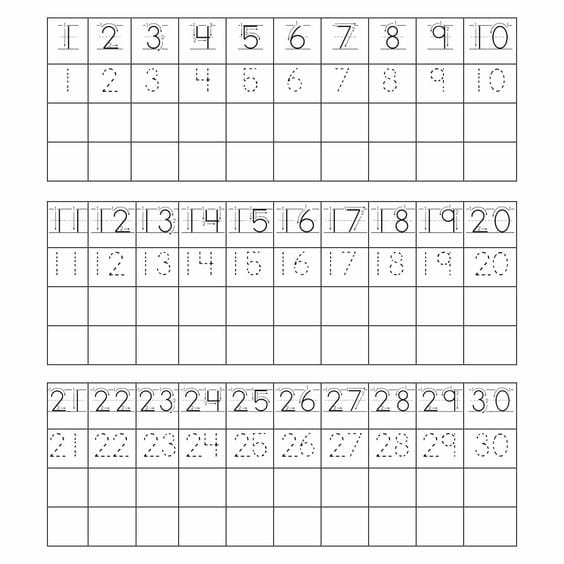 Source from Printablee
Encourage your child to use a pencil or a marker to trace the numbers, following the dots or arrows.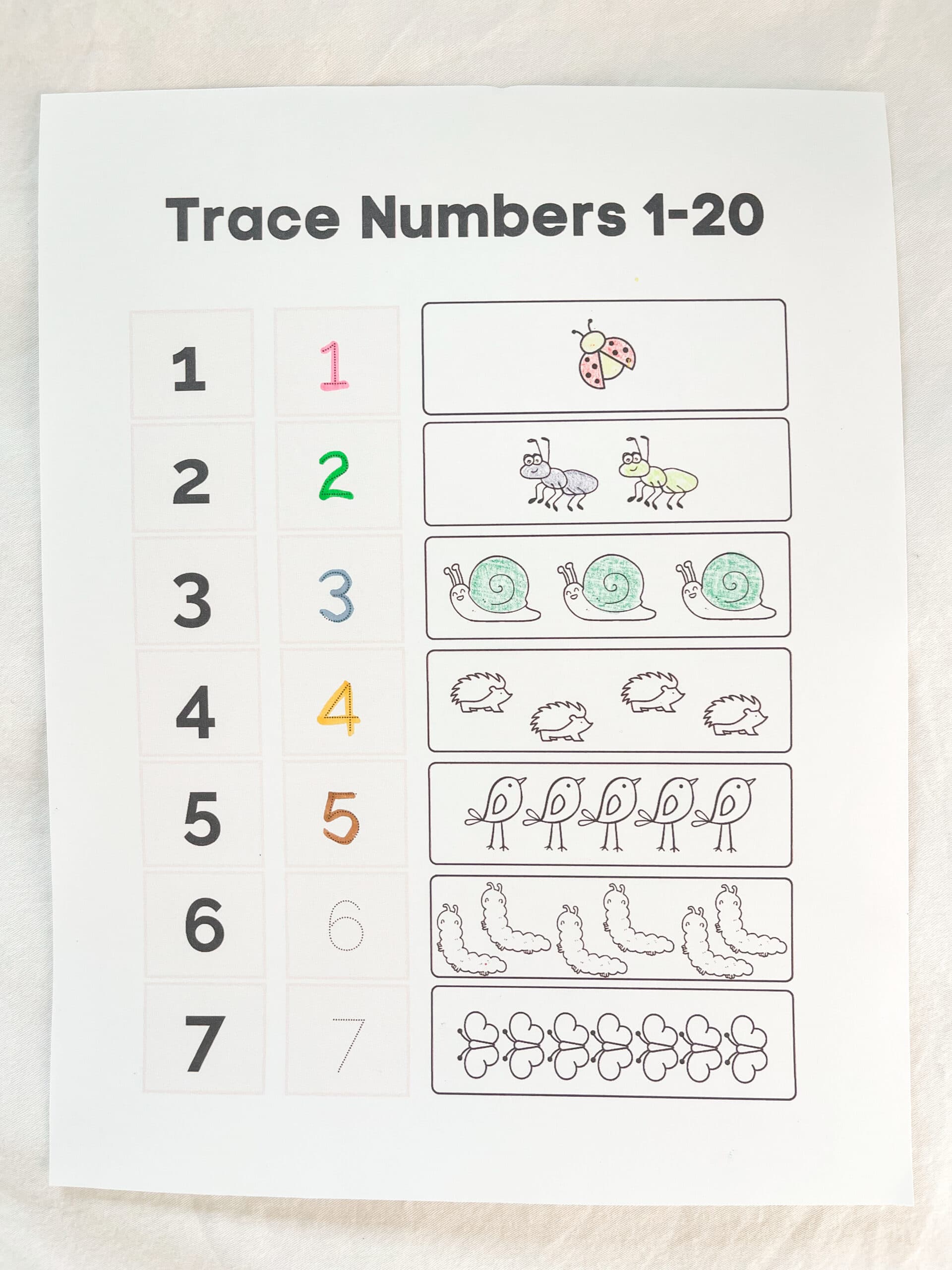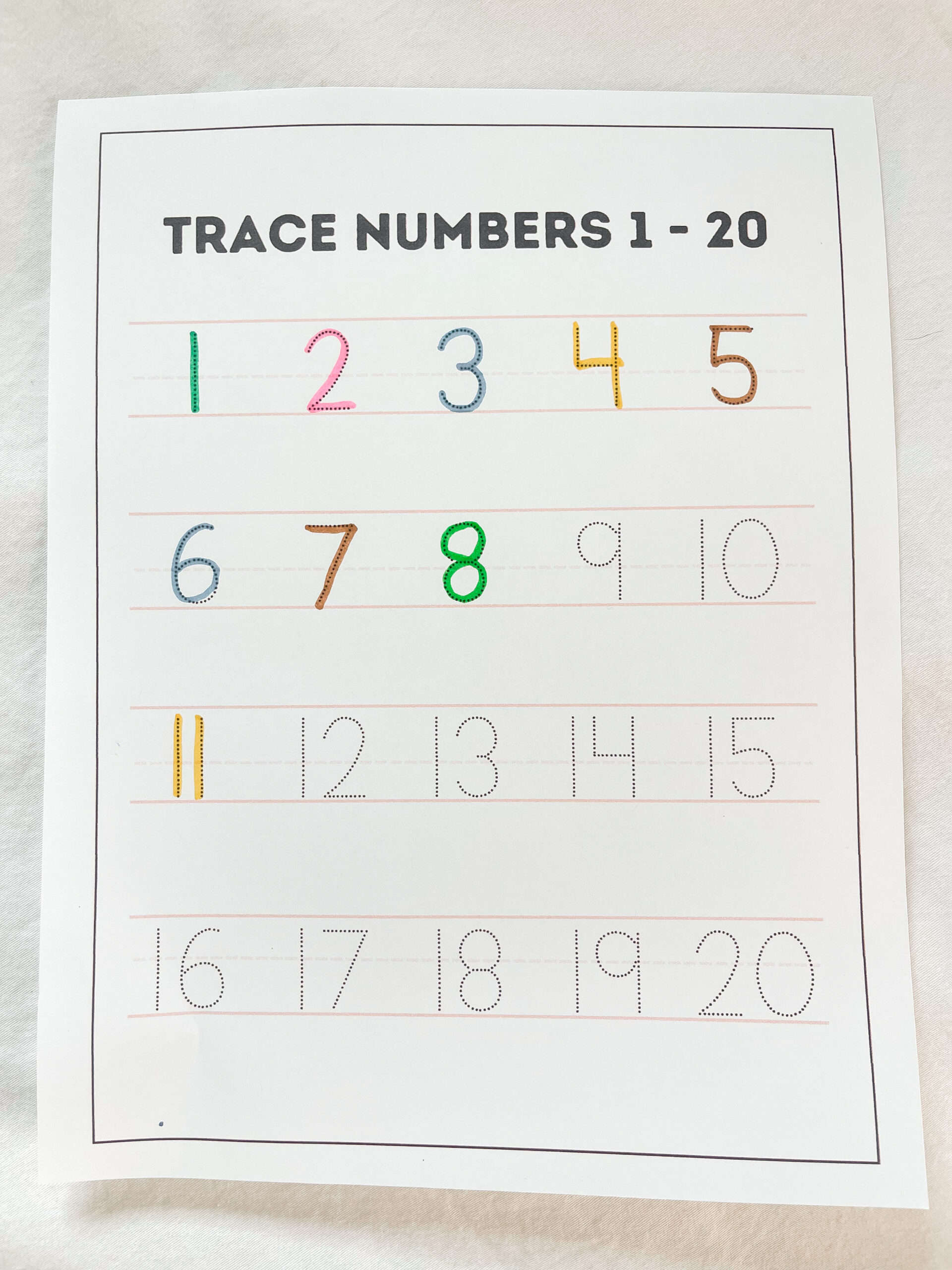 Tips for Engaging and Fun Tracing
How can I make tracing numbers 1 to 20 more engaging and fun for my child? That's a question that you may ask for kids that have short attention span!
As a mom, I know how important it is to make learning fun for our little ones. However, it's not always easy to keep our kids engaged in this activity. You can incorporate games games like throwing a dice and tracing corresponding number together…OR sing a song together while tracing like this one
Or use colorful markers and tracing paper, we can add some creativity and excitement to this activity.
With these suggestions, we can make tracing numbers 1 to 20 a fun learning experience that our kids will look forward to.
Age To Start Tracing Numbers
What age is appropriate for children to start tracing numbers 1 to 20?
I would say that every child is different and may start tracing numbers 1 to 20 at a different age. However, generally speaking, children between the ages of 3 to 5 years old are typically ready to start tracing numbers. At this age, they have developed their fine motor skills enough to hold a pencil or marker, which is necessary for tracing.
Of course, every child develops at their own pace, so don't worry if your little one is not quite ready yet. It's important to let your child take the lead and not push them too hard, as this could make them lose interest. With a little patience and a lot of encouragement, your child will be tracing numbers 1 to 20 in no time!
RELEVANT POST: