Easy and Healthy Toddler Lunch Ideas - I'm cooking every single day especially since the Covid-19 hit our family...and I can always use easy and healthy toddler lunch ideas that I can whip up really quickly and serve my 5 year old and 1 year old. 
Some of these can also be easy and healthy toddler dinners. So it works as a great healthy and easy kids meals. 
Coming up with a meal plan and something easy to make sounds like a chore...but I've been really rotating few meals that are easy to make. AND I don't like the idea of giving them frozen pizza and frozen chicken nuggets every time so having these recipes handy really helps me feed something healthy to my kids. 
If you are looking for healthy and easy meals for your kids, then this post will give you some good ideas!
Easy and Healthy Toddler Lunch Ideas
It's healthy and I love this recipe for including quinoa and how you just 'bake' it without using oil. And it's easy to make for both lunch and dinner and both my kids LOVE them! (PureWow)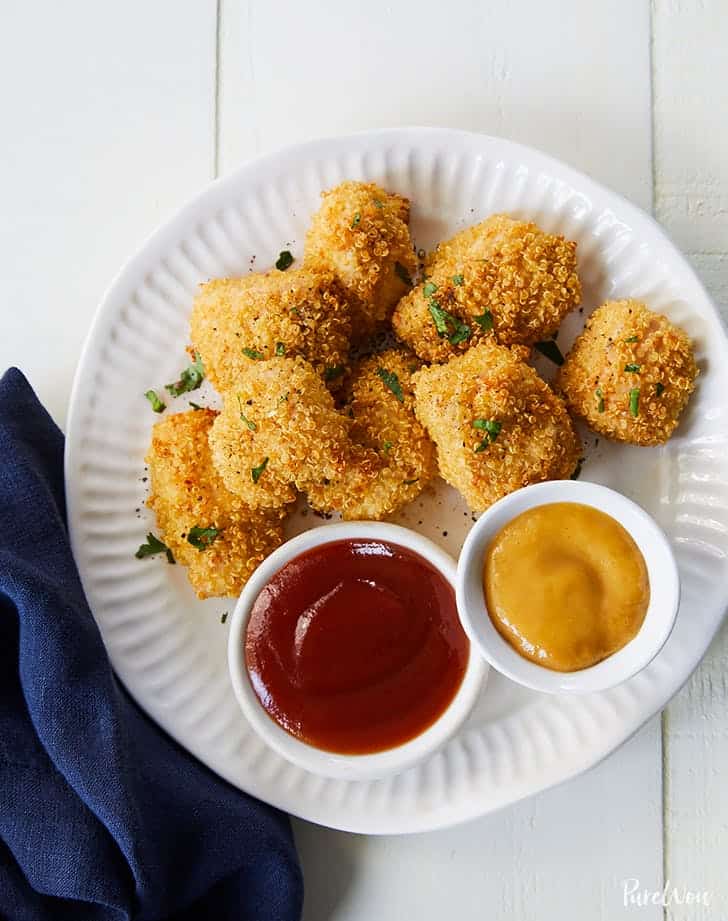 My 5 year old's favorite lunch meal is grilled cheese. And this recipe elevated the grilled cheese with just plain cheese to include broccolis! If I can get my little guy to eat a little bit more veggies with his favorite meal, I'll take it any day! (two peas & their pod )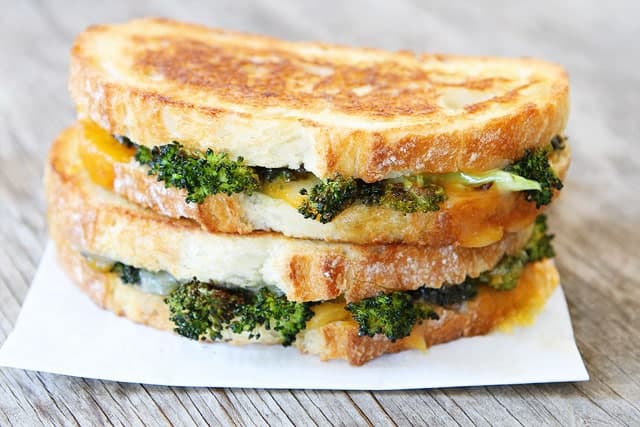 I've made this with some carrots and mushrooms and it works really well too! Both my kids love eggs so mixing some veggies in there to make it healthier makes me feel better knowing that they got their portion of veggies. (My Fussy Eater )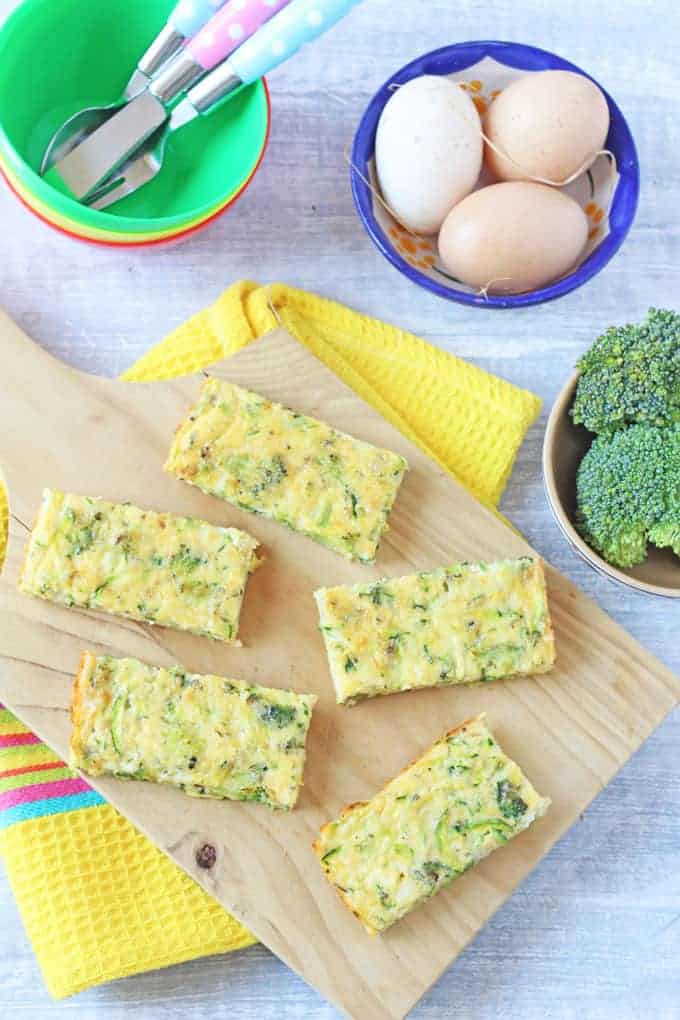 I'll be honest - I had to go a little bit easy on the variety of veggies I put in this dish...because my kids don't like green peas and green beans. If you have any tips on making them like it, let m know. I've made this with the broccolis and they actually loved it. So you can substitute with other veggies that your kids will actually like...but really if you have any tips on making your kids like green beans and green peas, please tell me! (TheAnthonyKitchen.com )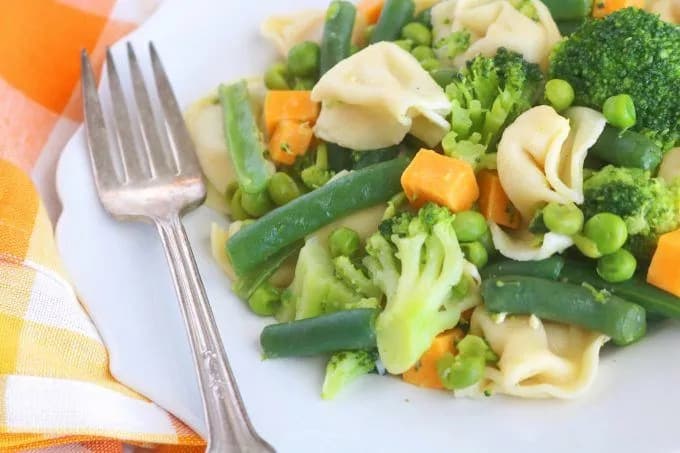 Relevant Post:
This is a quick meal to make and my kids absolutely love this dish. It works really great as dinner too for all of the family members so I don't have to cook two different dishes. If you like brocolis to be cooked a little bit less, you can put them in much later than what the recipe suggests! (You Brew My Tea)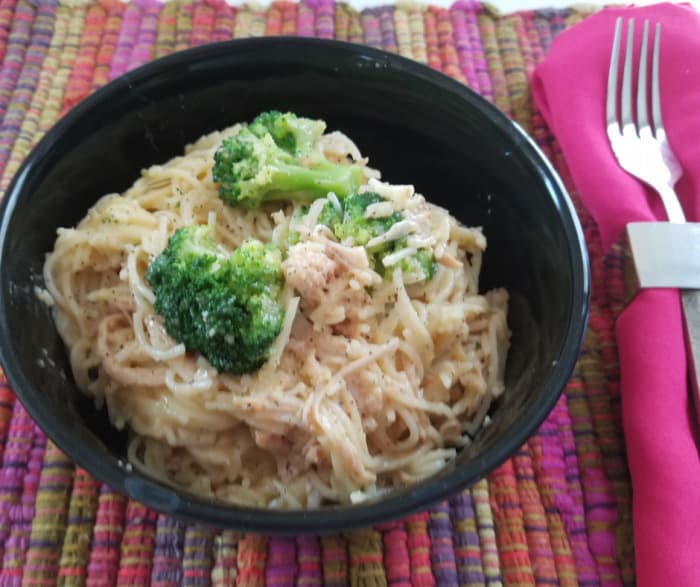 This is super quick kids meal that I like to make for lunches. I sometimes put in some veggies like tomatoes and broccolis to make it a little bit more healthy for the kids! (Raia's Recipe)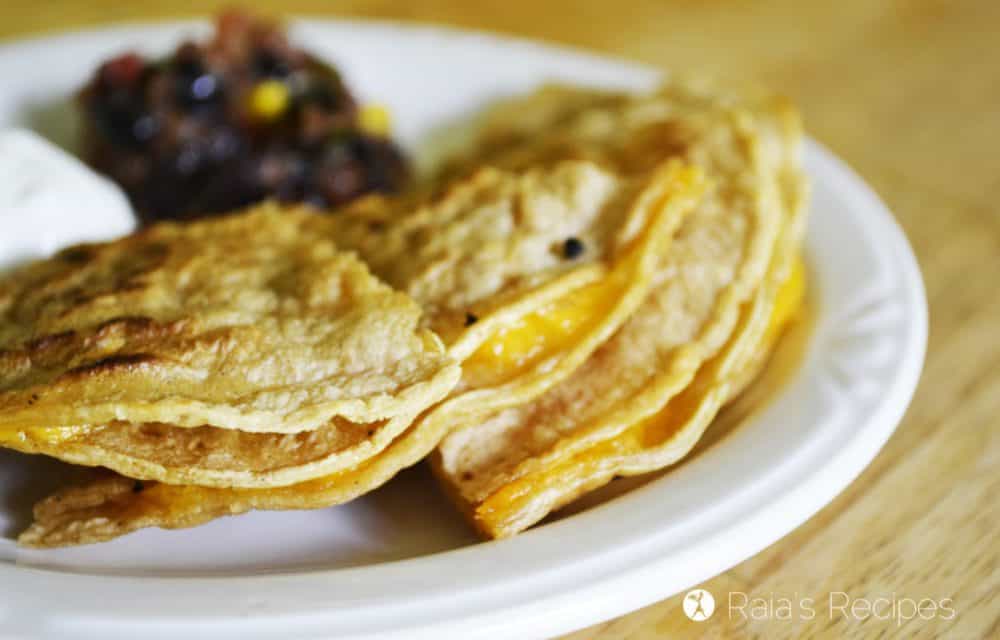 Amazing finger food for kids who like chicken and sweet potatoes. My kids love both and these are always a hit. You can make a whole bunch of them ahead of time and reheat them and still tastes pretty good! (Unbound Wellness)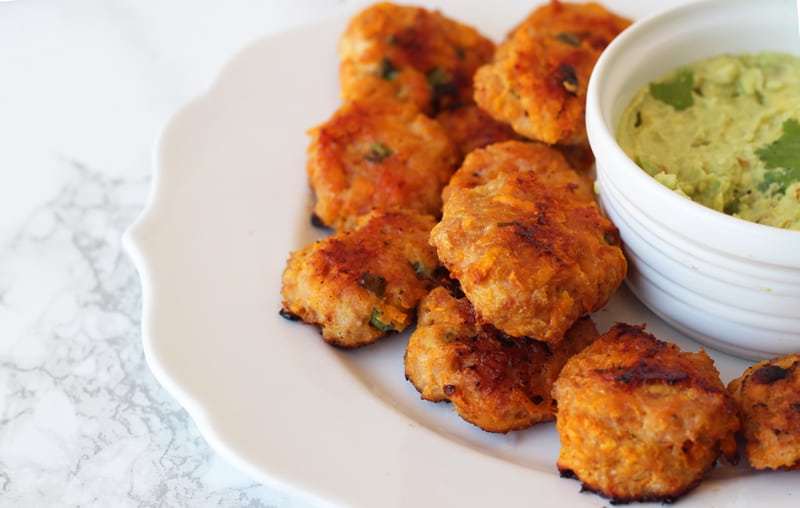 I love any recipes that I can just throw a whole bunch of ingredients in one pot or pan and cook. And this is exactly that. I normally make this for dinner for the whole family and it's tasty and healthy! And we also eat the leftover as lunch next day!
(delicious MEETS HEALTHY)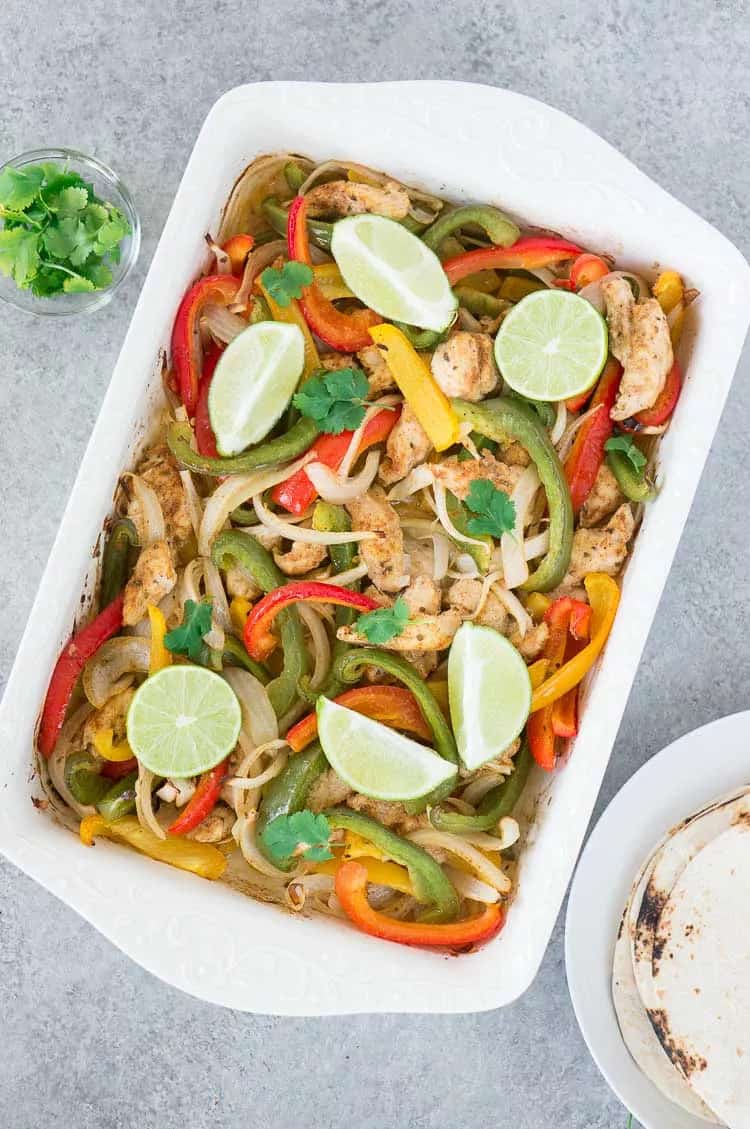 We love this easy to make healthy grilled chicken dish! I love them and my kids love them. This is also something I make for dinner and any leftovers, we would eat for lunch the next day. It's such a great combination to mix the marinated chicken with tangy and sweet raspberry balsamic glaze sauce. (delicious MEETS HEALTHY)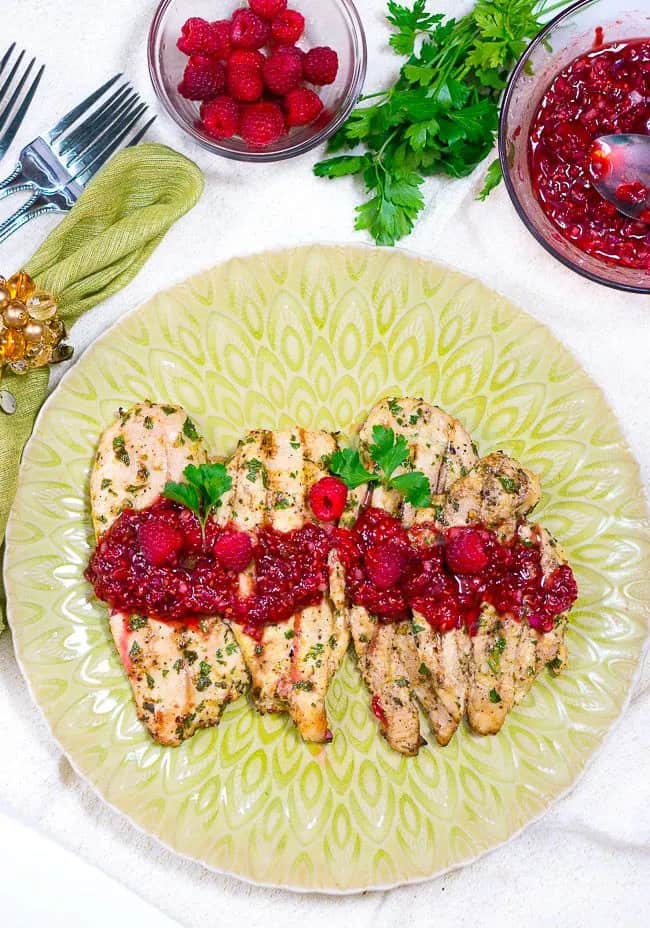 This is much lighter than using alfredo sauce. And it's healthy since the sauce is butternut squash! My kids love the sweet taste of butternut squash married with the pasta and they finish their bowls in a flash every time I make it. (Babaganosh)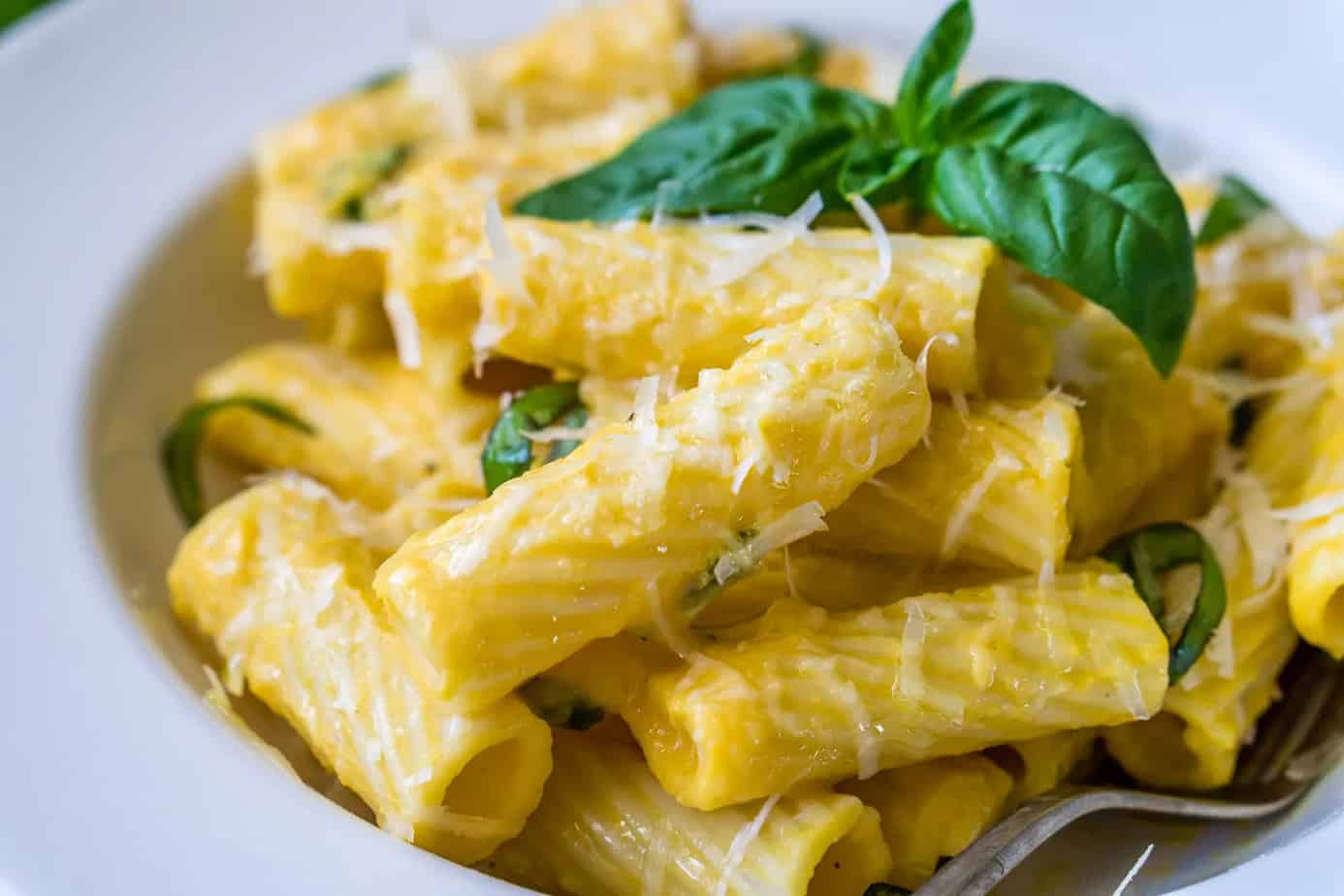 It's easy to make and tasty! You just need cauliflower rice that you can easily buy (we normally get them from Trader Joe's) and it's super healthy. It tastes with just regular ketchup or any mild BBQ sauce. (Babaganosh)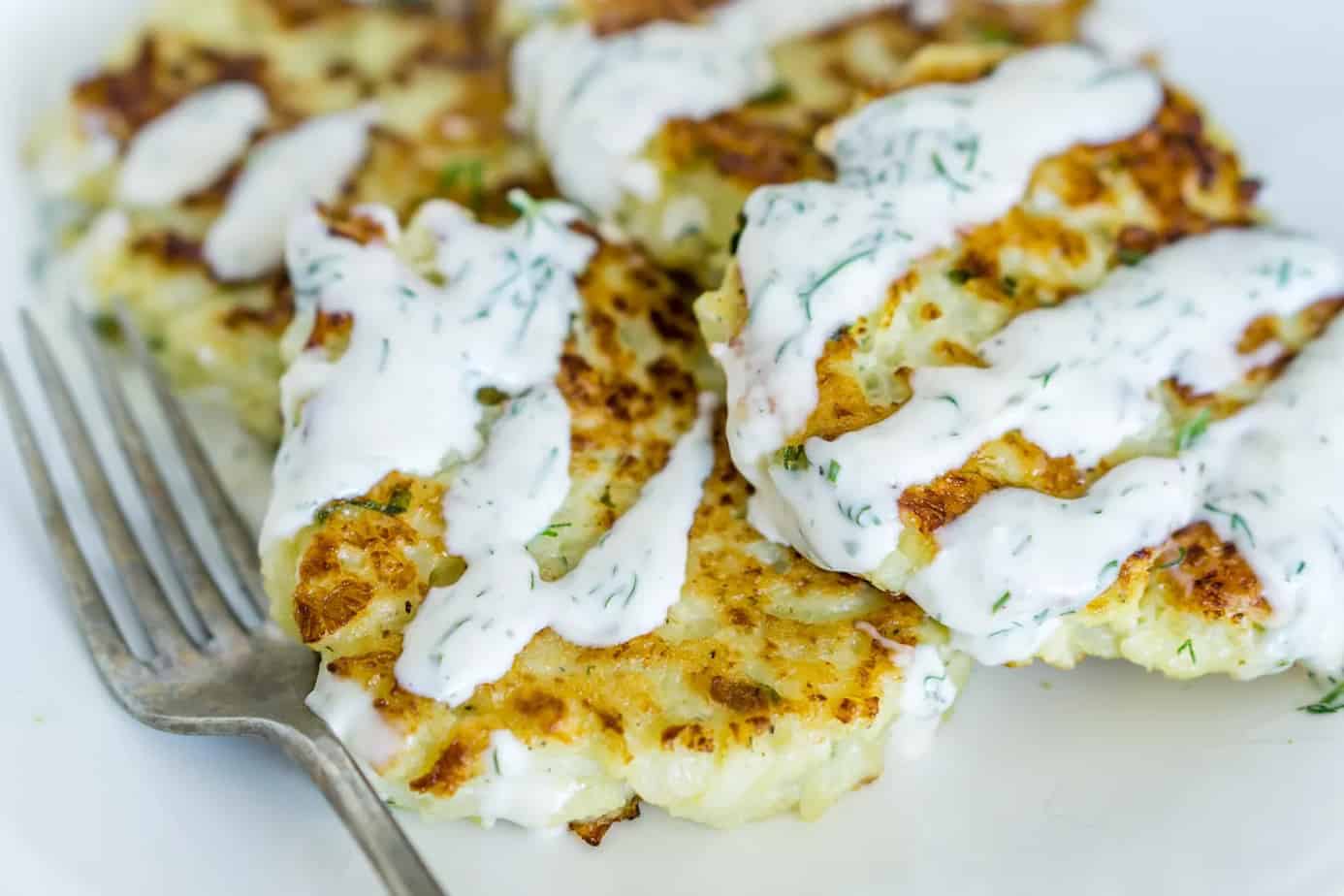 Do you have any healthy and easy kids meal recipes that you currently love? Do share with me what they are!