Looking to hang those pendant lights over your kitchen island? I will go over all you need to know to determine the pendent light height over kitchen island to how many pendent lights you need, as well as other considerations you need to take into account when renovating your kitchen! Your perfect guide to pendent lights over kitchen island!
Determining which pendant lights to hang, how many pendant lights to have, and also the height of pendant lights over island are all critical decisions you will need to make to enhance the overall look of your kitchen. Especially since many times, the pendant lights end up being the focal point of your kitchen and dining room.
So let's dive in to make all these important decisions!
Relevant Post:
How many pendant lights to have over island?
This really depends on the size of the pendants and the size of the island. Larger the island, more pendant lights you will need, and smaller the island, lesser pendant lights will be needed. While the general rule of thumb is having a light every two feet, it also depends on the size of the pendant and the island.
Pendant light over island between 3 - 7 feet
Depending on the size of the pendants, 2 will be appropriate
Pendant light over island between 8 - 10 feet
Depending on the size of the pendants 2-3 will be appropriate
Here is a look of having two pendant lights over kitchen island with a 10 foot island. I have 8-foot ceiling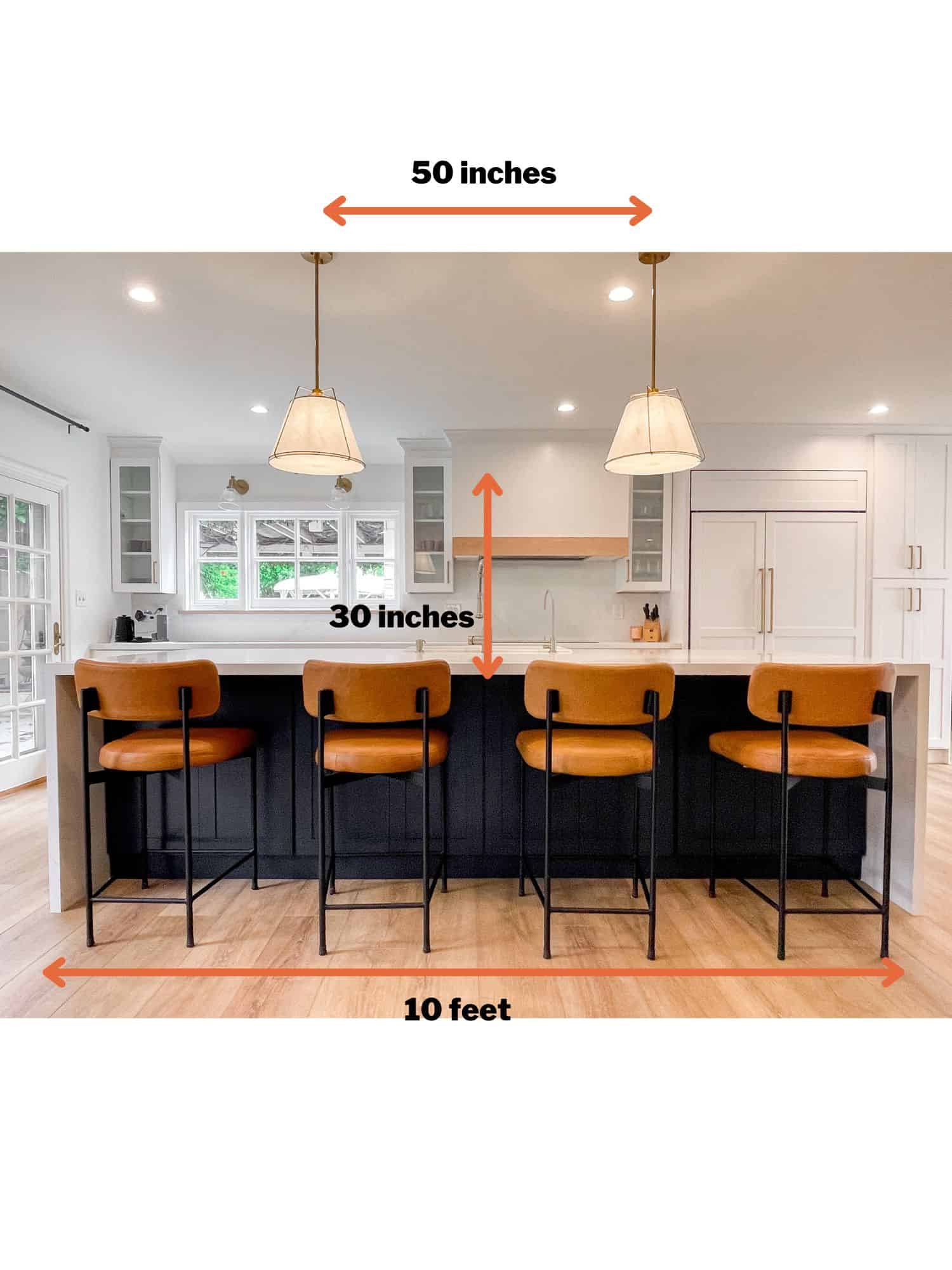 What size pendant lights to hang over island?
According to 2Modern, you want to subtract 12 inches from the total length of the island…So if it is 4 feet island, then you don't want your pendant to be more than (48 - 12 = 36) 36 inches…
Honestly, this was so confusing for me!
So, I would rather use this rule…
You want the light to be placed at least 6-12 inches from the edge

You want the spacing between the pendant lights to be at least 30 - 32 inches apart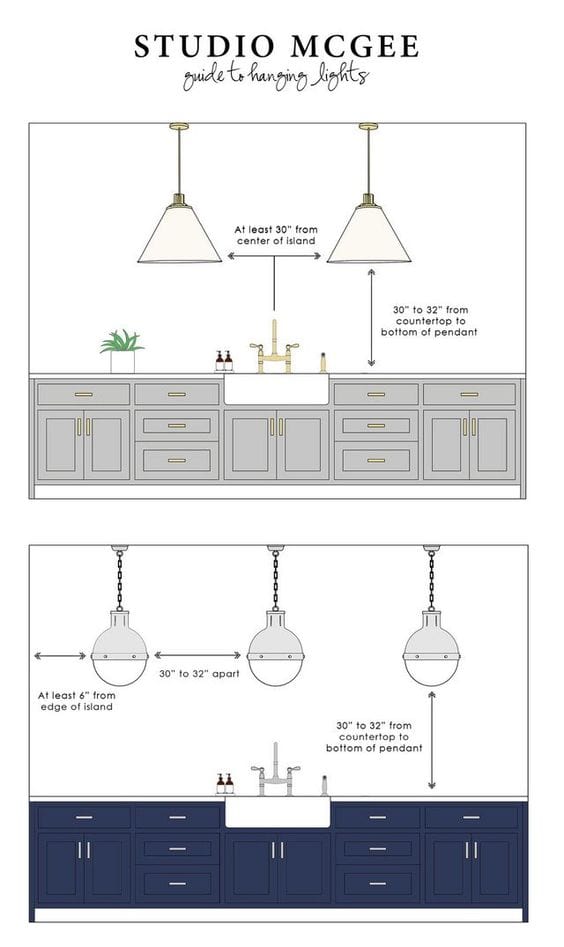 Source: Blog Lovin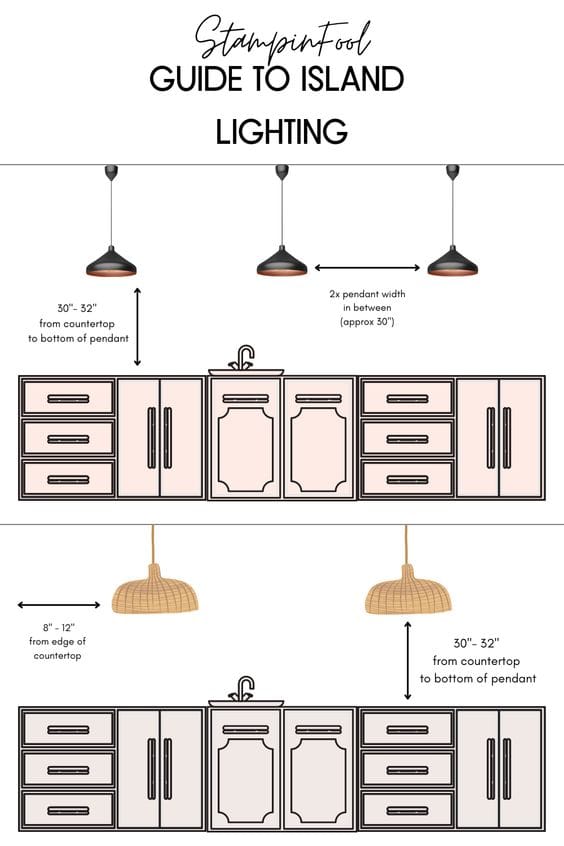 Source: Stamp in Fool
This will help you determine how many you can have, based on the size of the pendant lighting you like
Pendant light height over island
The pendant light height over island should be at least 30-36 inches from the top of the countertop to the bottom of the pendant light. This helps ensure you have good clearance when sitting at the island and also while you are standing near the island.
Depending on the height of the ceiling and length of the hanging wire, you will need to adjust how high pendant lights will be hung above island. Just remember the clearance should be between 30-36 inches.
Electrical Considerations
Most kitchens have recessed lighting…and so before you put in pendant lighting, I highly recommend considering where the recessed lighting is.
For our kitchen, for example, the decision to put in pendant lighting came after we already put in recessed lighting. And electrician had to come out twice…which cost extra money for us. So always think about existing lighting, where the electrical outlet is already, and how you want to space them out along with other lights in the room.
Dimming and Control Options
For all our recessed lights, we have dimming switch that helps us dim lights in the kitchen area. I am so so so happy that we have installed this feature as it helps create ambience we want in the kitchen, depending on the use.
Also, the switch location should also be considered, preferably located in the existing switch location so you can reduce the amount of electrical work the electrician has to do. Or you can install a new switch on a wall where it's close to entering and exiting the space.
Inspiration and Design Ideas
Here are few inspirations to help you design how many pendant lights you want to have over kitchen island.
2 Pendant Lights Over Island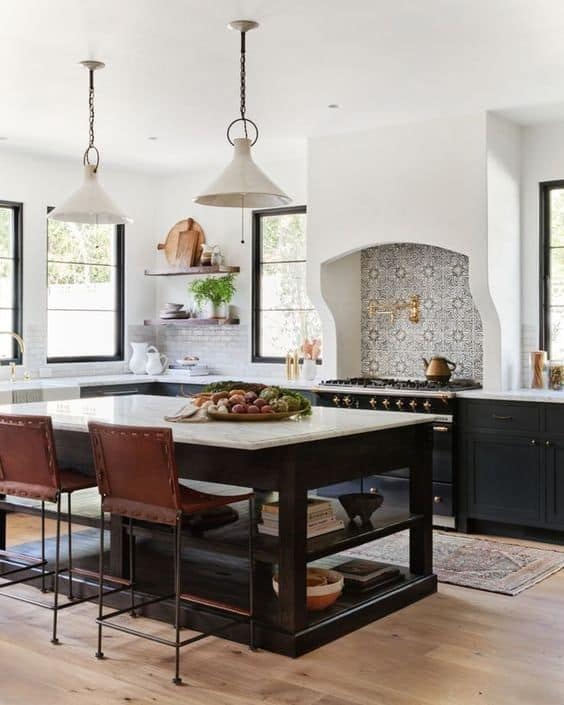 Source: Jenna Sue Design Co.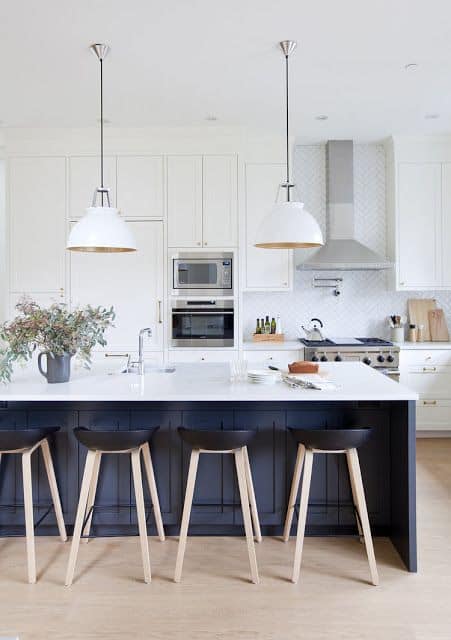 Source: Design Matters Blog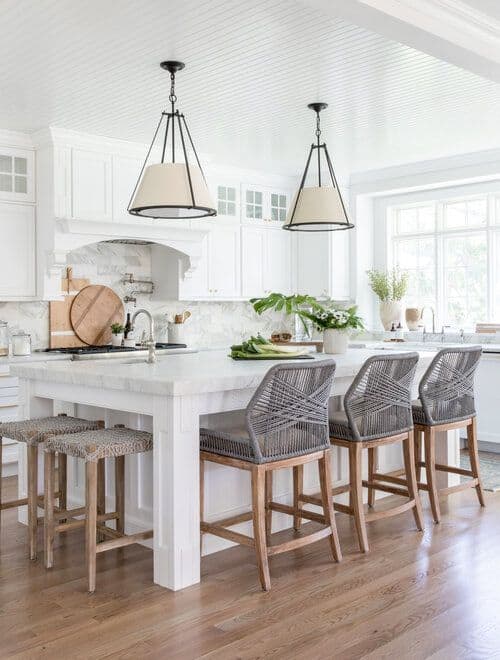 Source: Blogs by Aria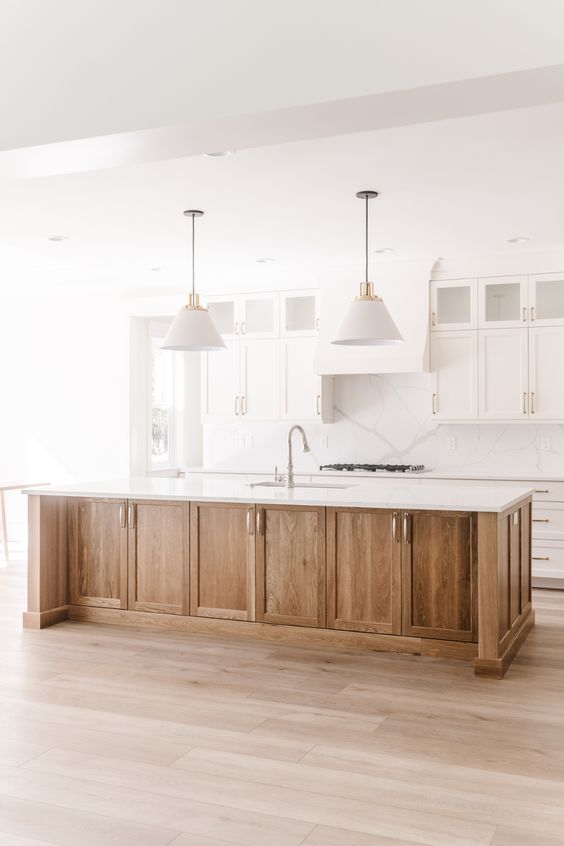 Source: Murdock Builders
3 Pendant Lights Over Island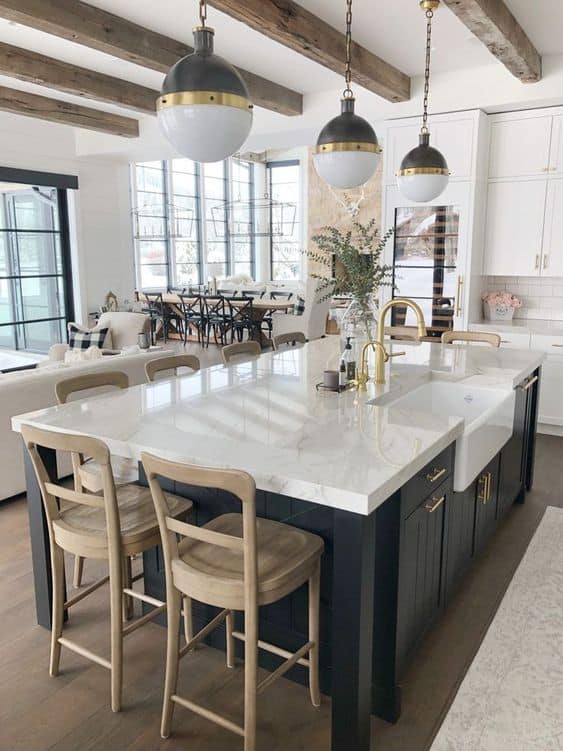 Source: SBK Living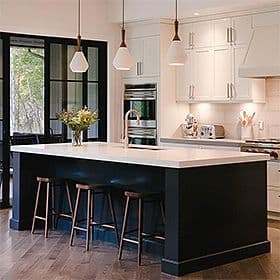 Source: Room & Board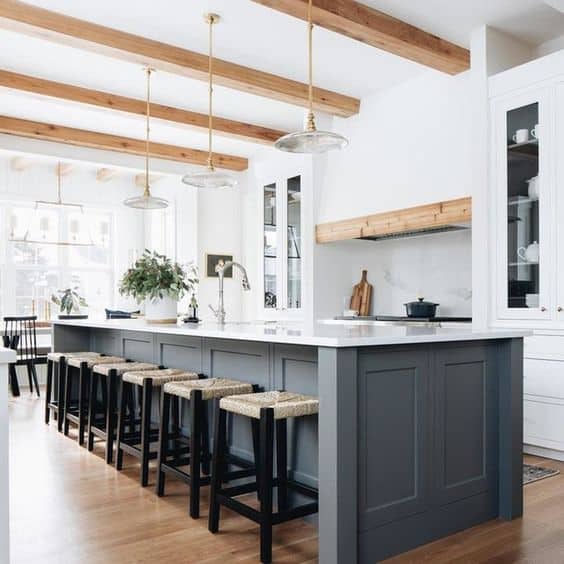 Source: Visual Comfort & Co.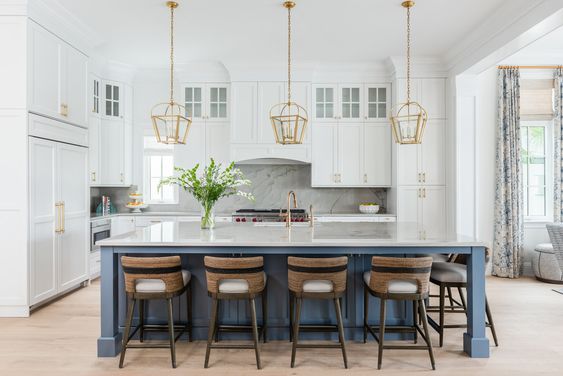 Source: Ponton Interiors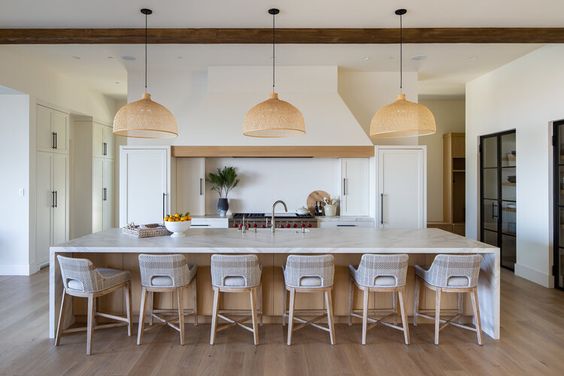 Source: Intimate Living Interiors